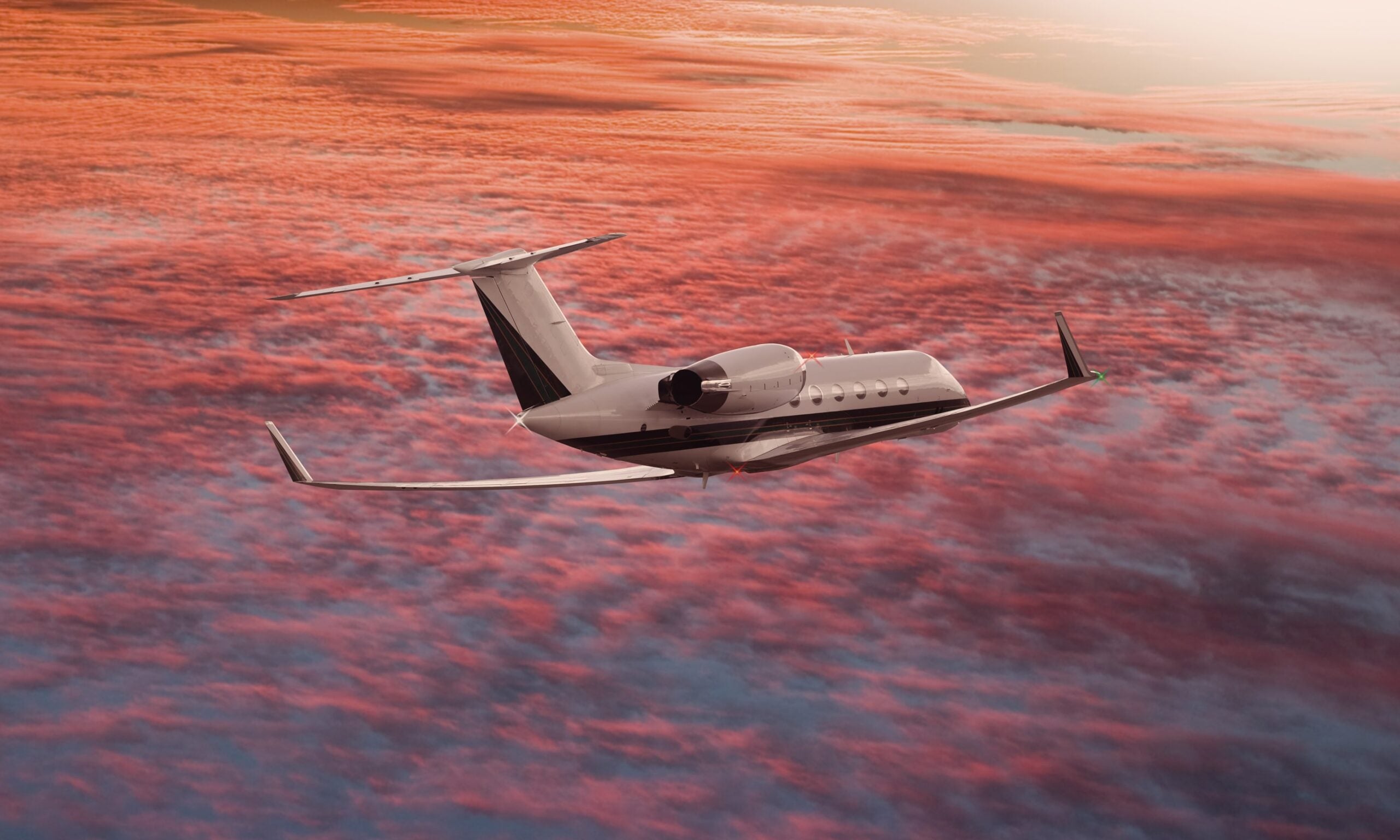 Long gone are the days of the private jet experience belonging exclusively to those who own one: today, aviation offers numerous other ways to access private aircraft, with many options excluding most of the complexities that accompany outright ownership. Still, it's a tricky field. Let our private jet guide aid you in your decision making.
We detail our four favorite options here: fractional programs, jet cards, membership programs and chartering flights. Bon voyage.
[See also: The Fastest Private Jets in the World]
Charters
For the flyer with only an occasional, irregular need to fly privately, no option offers the flexibility comparable to chartering an aircraft — with a commitment only as long as the trip itself. And the user enjoys a huge array of choices spanning the spectrum from single-engine piston aircraft all the way up to 'bizliners' — industry slang for commercial airliners outfitted and flown as private aircraft: think Airbus Corporate Jets and Boeing Business Jets. The charter operator supplies the aircraft, cabin crew and all of the flight services listed in the contract. There are no upfront commitment fees, membership fees or monthly dues. You book job-by-job, and pay by the flight hour and wait time between outbound and inbound legs.
JetSuite
The core of JetSuite's business is its commitment-free charter business, and it offers charter services to domestic and global destinations. JetSuite's all-Embraer fleet encompasses the manufacturer's two light jets, the Phenom 100 and Phenom 300, as well as the large-cabin Legacy 650, with a 13-passenger cabin and the largest galley, lavatory and baggage-storage space in its class — and the company is looking to expand its fleet in 2020.
No matter which aircraft you choose, every flight features ample amenities including a signature scent from Parisian fragrance brand, Diptyque, Eternity Roses from Venus et Fleur, plus aromatherapy kits and special amenities for your pets. If you're seeking more unique offerings, the company launched JetSuite Experiences in partnership with the Virtuoso travel company, Embark. Experiences include cooking lessons at Thomas Keller's famed Napa Valley, California restaurant, The French Laundry, or outdoor adventures in Aspen, Colorado.
Victor
Since its founding in 2011, Victor has become a prominent fixture in the private-aircraft charter world, operating globally from London, New York and Santa Barbara, California. Victor charges no membership fees, hidden fees or upfront costs. Its claim to fame is the unprecedented transparency it provides by connecting its clients directly to aircraft operators.
Victor's quotes are fully transparent, allowing members to compare aircraft options based on named operators, real floor plans and images of the actual aircraft, complete with a specific tail number before they complete a booking. Victor works with a cadre of over 200 trusted partner operators around the world who provide access to thousands of aircraft and destinations. Victor also boasts an industry-leading flight management team to support customers' end-to-end travel requirements.
[See also: What Is A Jet Card?]
Private Jet Memberships
The relatively new option of charter memberships evolved from efforts to attract more users to private aviation at an easier, lower-cost entry. For the less than frequent flyer, enrolling in a charter-membership program arguably provides the best value for entry; it doesn't require a large, upfront investment or an ongoing, long-term financial commitment like fractional-share or aircraft-leasing programs. With a charter membership, users purchase a membership and pay annual dues, usually for a minimum of one year. Members enjoy access to buying flight time on the company's fleet as needed, but only pay for hours used — at a very favorable rate too.
Wheels up
You need an aircraft, but you also want some variety in aircraft choice. Sometimes you need speed, sometimes runway flexibility. And you want none of the hassles of making individual charter bookings. Entrepreneurs Kenny Dichter and Bill Allard had you in mind when they founded Wheels Up in 2013 as a membership company. Wheels Up started with two eight-passenger aircraft models: the Beechcraft King Air 350i twin turboprop and the Cessna Citation Excel/XLS.
Today, Wheels Up gives members access to more than 115 aircraft. Wheels Up guarantees availability with as little as 24 hours notice via phone or the members-only app. It also offers ground-side services competitive with straight charter companies, including catering, private car service and access to sporting events and concerts through its Wheels Down program. There are three levels of membership: Connect, Core and Business. Core and Business memberships are both tailored to fulfill the needs of frequent travelers, and the company bases its aircraft in various parts of the country for easy access.
Magellan Jets
Need something consistent and predictable, yet personable and comfortable? Magellan Jets offers more than one way to become a member. Its Elevate membership starts with a risk-free, 30-day satisfaction guarantee underpinned with simple, straightforward pricing: There are no peak-day charges, no fuel surcharges and no aircraft-interchange fees. The result is consistent, aircraft-specific pricing 365 days a year.
Magellan Jets' dizzying array of available aircraft spans the range and size spectrum from a 500-plus-mile-range, very light jet, Eclipse, to the long-range Gulfstream G650 large-cabin jet and Dassault Falcons. The company even offers a Sikorsky S-76 executive helicopter. Magellan prides itself on its personalized service, which shines on board through gourmet catering and a jet pre-stocked with your preferred beverage brands, including champagne or your favorite Scotch whisky.
[See also: The Longest Range Private Jets in the World]
Fractional ownership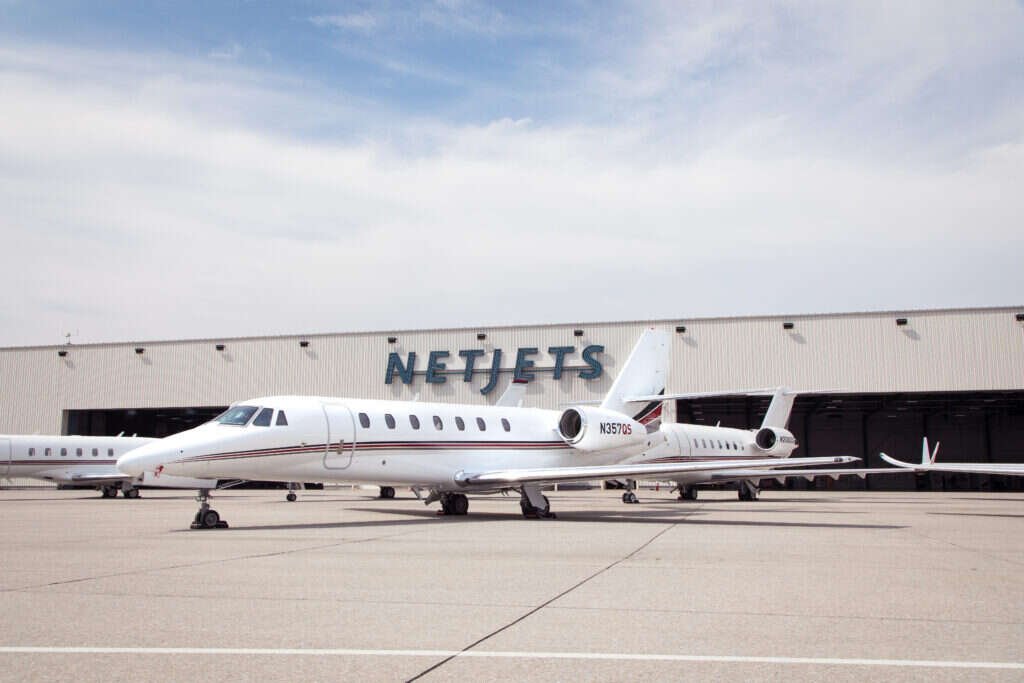 Fractional ownership provides almost all the same tax advantages as full aircraft ownership, minus the burdens of hiring a crew and arranging maintenance and storage, among other things. Companies sell shares in their aircraft, then handle the operational and maintenance demands. Shares come as small as 1/16th of a jet for 50 hours of flying, and as large as an entire plane offering 800 hours of flight time a year. Many fractionals even allow sharing the use of aircraft larger or smaller than the one in which you own a share, adding to fractional ownership's flexibility and appeal.
While fractional ownership offers the most tax benefits due to the ownership being shared, all methods of flying privately have certain tax benefits when used for business. For personal use, tax benefits can be limited to depreciation of the aircraft as a personal asset.
NetJets
You need flexibility for personal trips with the family, but also a jet with more business appeal for company trips that come along. If experience and diversity are important elements in your aircraft choice, NetJets should be on your radar as the leader among fractional programs. NetJets tops the field as the world's largest operator of private jets, flying a diverse global fleet in nearly every size ranging from the light Cessna Citation XLS to heavy jets, like Gulfstream G450s, and the company continues to invest in a wide variety of planes for every mission.
Thirty-two years after the launch of its shared-ownership program, NetJets serves more than 7,000 owners annually using more than 750 aircraft on 300,000 flights between 3,200 airports in 150 countries. And at some of the world's largest events, owners have access to exclusive NetJets parties, including the PGA Tour, The Masters, Snow Polo World Cup, Auction Napa Valley, Cayman Cookout, Art Basel and the Super Bowl.
Flexjet
Flexjet entered the fractional jet-ownership market in 1995 as a division of Bombardier Aerospace and weathered the Great Recession of 2008. Now under the umbrella of Directional Aviation, Flexjet serves more than 2,200 owners worldwide. Today, Flexjet markets three programs, but its flagship program is fractional ownership.
Offering traditional shares, in 2015 it launched the Red Label program, which dedicates a specific flight crew to each enrolled aircraft, making it feel more like outright ownership. And Flexjet continues to grow. Since 2015, it has taken delivery of 95 jets, from light Embraer aircraft to super-midsize Bombardier aircraft. For those who want to live life at the highest speed possible, Flexjet also holds orders for 20 new Aerion AS2 supersonic business jets, a Mach 1.4 (1,000 mph) aircraft expected to fly in 2023.
PlaneSense
No matter your destination, be it a dude ranch or a country-club airport in an urban area, PlaneSense's aircrafts get you as close as possible at a share cost that's among the lowest in its field. It also flies one of the youngest fleets out there, operating two Pilatus aircraft models — 36 of the PC-12 propjet singles and five PC-24 jet twins (more to be delivered in 2020). It's these two Pilatus models that give PlaneSense its operational edge of superior runway performance. Both models excel on short and unimproved runways, which opens up access to thousands of airfields that larger planes can't access. The PC-24 delivers on jet speed, but the PC-12 is the short-runway champ.
Regardless of the aircraft, count on comfort and privacy: Despite the smaller aircraft sizes, this fleet still delivers with all the modern-day amenities you'd expect from a private aircraft, including refreshment centers, a private lavatory, generous leg and headroom, and flat floors for passengers and their furry companions.
Jet cards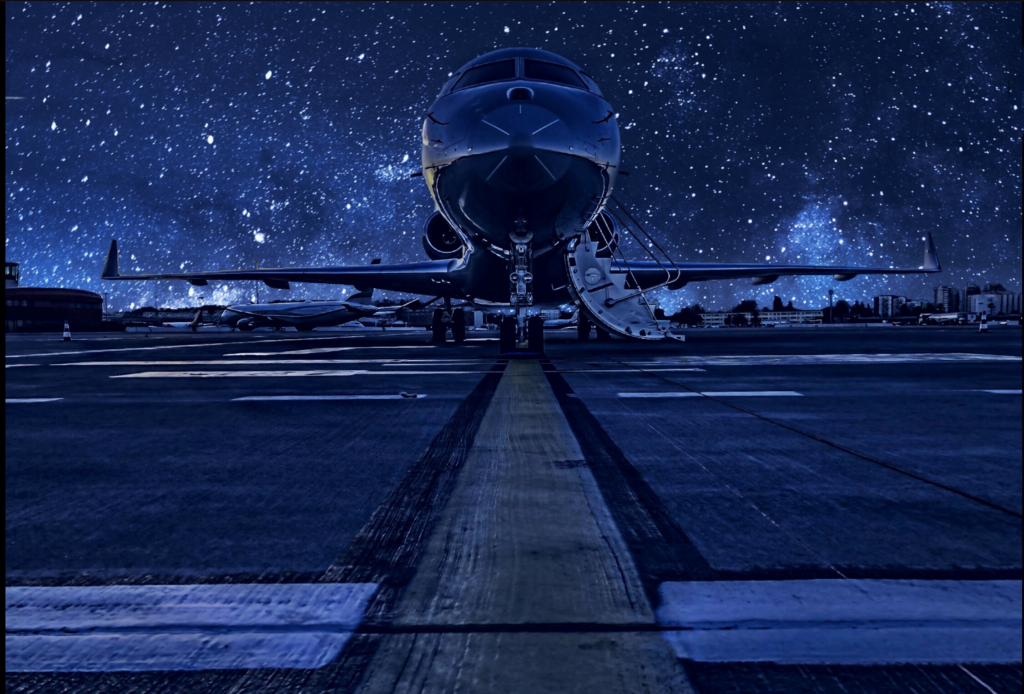 As the saying goes, variety is the spice of life. Sometimes you need a transcontinental aircraft, other times something for a quick trip and other times an aircraft that can perform on a short, unimproved runway. How best to meet such varied needs? For many people, the answer is a jet card: a pre-paid access tool designed to provide its holders with flexibility in aircraft, guaranteed aircraft availability and financial stability with known costs.
Jet cards make financial sense for those flying 25 to 50 hours annually. Among the appeals of jet cards are their convenience, aircraft variety and the accompanying operational flexibility, and, for most programs, fixed prices. Some jet-card providers employ dynamic pricing, requiring a trip quote for every flight. Dynamic pricing can potentially provide a below-average price as the market fluctuates. However, for maximum budget control, the best bet is a jet card that combines fixed hourly rates and guaranteed availability. Consider these established players.
Delta Private Jets
Delta Private Jets' services build on the strength and route network of Delta Airlines' 5,000 airports, but adds the flexibility and broader airport access of a private-aviation operation, all structured with the simplicity and flexibility of a jet card. Clients select their preferred jet category for every flight, even incorporating a Delta commercial leg if it suits their needs.
Delta Private Jets flies an almost endless variety of more than 70 aircraft, including several light jets, predominantly Cessna Citations a mixed collection of midsize jets; super-midsize jets; large-cabin jets; and long-range jets, as well as its commercial fleet. Private jet membership deposits start at $150,000, and Delta Private Jets lets card holders lock in prices for up to two years at rates that include fuel costs and federal excise taxes. It also provides a balance-rollover option for the purchase of the next card and a balance-refund option.
Nicholas Air
For those who want to make a minimum upfront investment, Nicholas Air offers three different jet card options. There's the Blue Card membership, in which members pre-purchase their hours in 15-, 30-, 60- and 100-hour increments at any time, with no applicable initiation or membership fees. The Blue Card is aimed at those who expect to predominantly use one aircraft model but who want to preserve their option to change as needed.
The Rise Card membership, a deposit-based program, is aimed at members who want the flexibility to select from the company's entire fleet of aircraft. New members join with initial deposit amounts ranging from $200,000 to $1 million. Alternatively, the Smart Card membership is designed for those members who prefer a pay-as-they-fly approach. It starts with a $10,000 non-refundable deposit, which gives them access to Nicholas Air's entire fleet, providing the Smart Card members with unparalleled flexibility.
VistaJet
One day you need something local; the next, something international; and sometimes, you might need something transoceanic. Sounds like a job for VistaJet, which extolls its status as the 'first and only global private aviation company.' A reading of the firm's scope reinforces that claim: VistaJet covers 96 percent of the world and has traveled to 187 countries and over 1,900 airports, and it has over 70 custom-branded jets, including Bombardier Global 6000s and 5000s, plus Challenger 850s, 605s and 350s.
The company handles flight details to fit each trip, wherever it originates or ends, and ensures seamless travel in elegant interiors for a warm home-away-from-home environment. VistaJet bills its Program option, a tailored flight-hour subscription plan, as the best way to access the company's entire fleet. With the Program, clients can fly anytime, anywhere, without capital investment or depreciation and with the hourly rate fixed from the start. Among its inventory of client services, VistaJet also offer programs tailored to business travelers, as well as programs specially tailored to children and pets. There's even a comprehensive global wine program created just for VistaJet travelers.