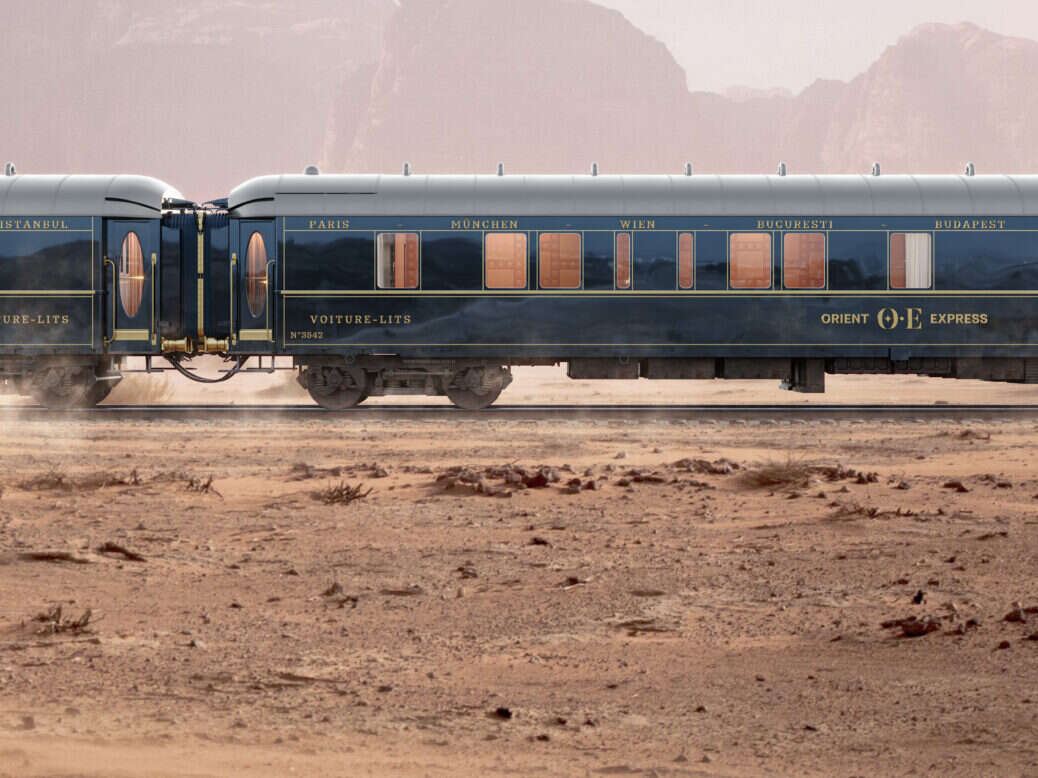 The Orient Express needs no introduction, and yet with the announcement of it undergoing a colossal makeover to render it available for service in 2025, the uber-luxurious, ultra-iconic train is ready to re-introduce itself for the modern traveler.
Some 140 years after the launch of the first Orient Express trains revolutionized the culture of luxury travel, the train has been reimagined by celebrated architect Maxime d'Angeac, in which the Orient Express's original Art Deco aesthetics will be fused with all the hallmarks of contemporary luxury.
And in a nod to the original train route, which saw terminal stations in Paris and London reach Athens or Istanbul in the southeast of the continent, Orient Express, now part of the Accor Group, will unveil the design of its future train in Paris. Running from October 17 through 21, the designs will be hosted at an exclusive location in the 7th Arrondissement, before being shown at Design Miami in Miami Beach, Florida, from November 30 to December 4.
[See also: Inside the Timeless Venice Simpleton-Orient Express]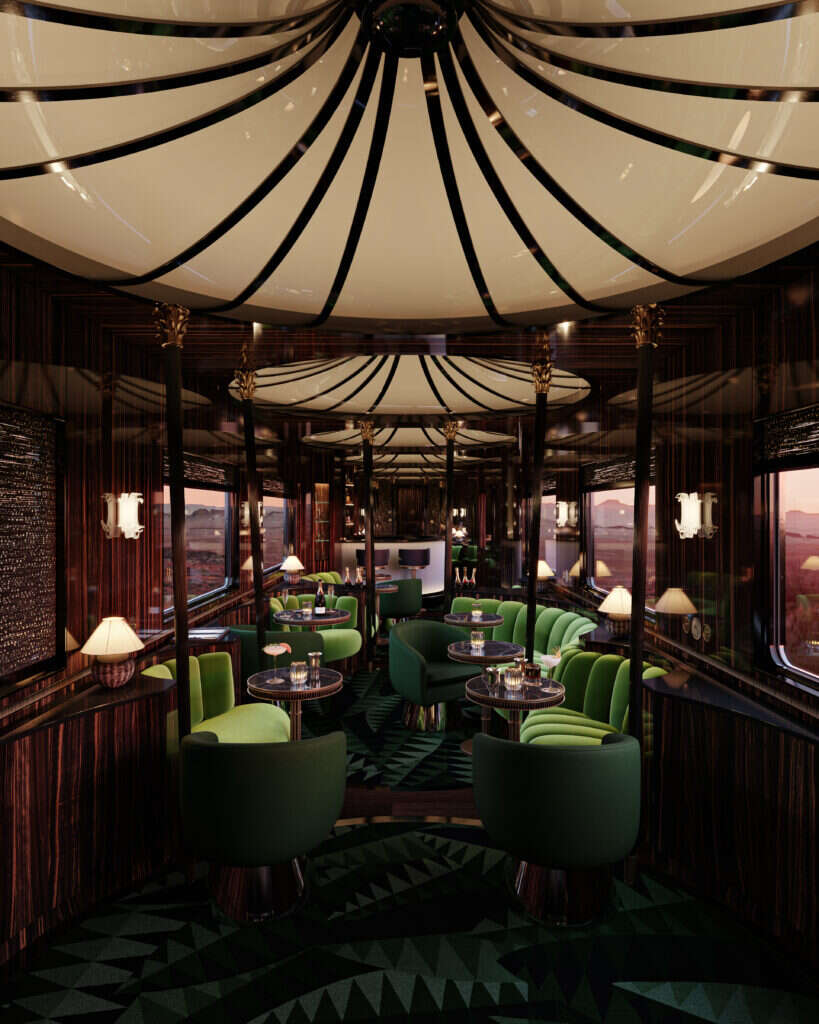 So what can we expect? D'Angeac has previously been at the helm of the restoration projects across Europe, with a portfolio that includes castles, private villas and even the Maison Guerlain on the Champs-Elysees.
"The future Orient Express is first and foremost a technical challenge. It is an object in motion, complex, defined by the beauty of rhythm and by the laws of gravity, traversed by technological revolutions, by the history of inventions and design," d'Angeac said.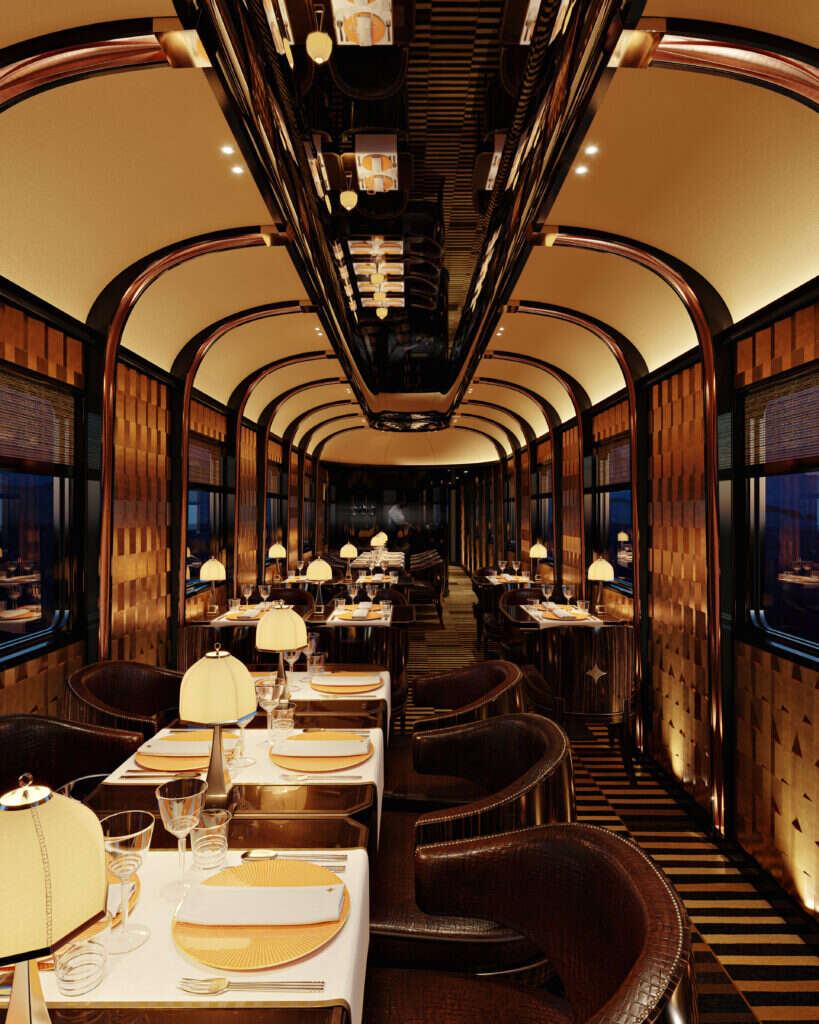 "The future Orient Express train was born from a marvel, the Nostalgie-Instanbul-Orient-Express, entirely reinvited and equipped with outstanding facilities. From this framework, a décor emerged – one without a defined era, instead inspired by Art Deco, Empire, and contemporary styles," d'Angeac continued. "It is part engineering feat, part dream-inspiring work of art that is the epitome of French luxury, complete with refined décor, sublimated by the savoir-faire and talent of the finest French artists."
Oozing with all the glitz, glamor and period intrigue that so characterized the original Orient Express, the new trains will similarly feature a bar car and a dining car, in which both are designed with both comfort and luxury as high priorities. The ambience is 'travel chic', from the modern art to mirrored ceilings, to lit lamps that cast the bronze rooms in gold.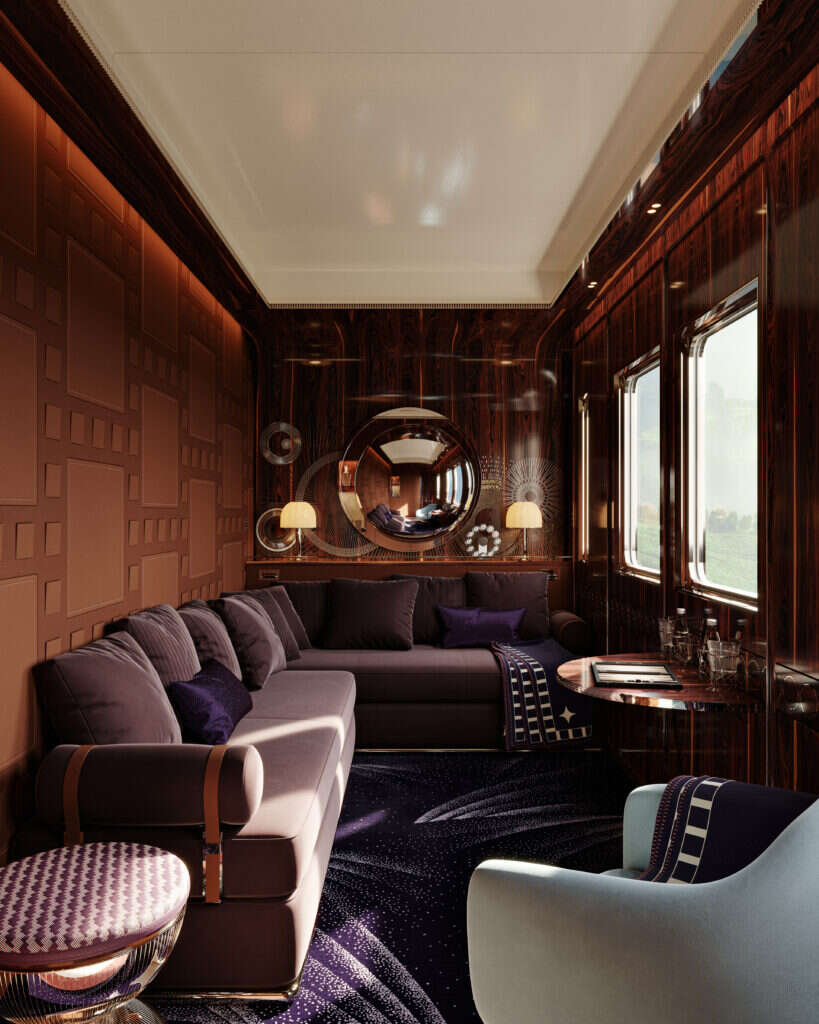 The suites follow suit, with d'Angeac playing with lines and contours to establish a space that emphasizes the passing nature outside the large windows while also introducing circular shapes to counter the strict designs of the train to further add flair – and timeless drama – to rooms that seamlessly blend gorgeous vision with top tier comfort.
"I tried to reinterpret the history of this legendary train, not only with nostalgia, but with a desire to extend its history, to transport us to another place," d'Angeac concluded. "As if it was all a dream."