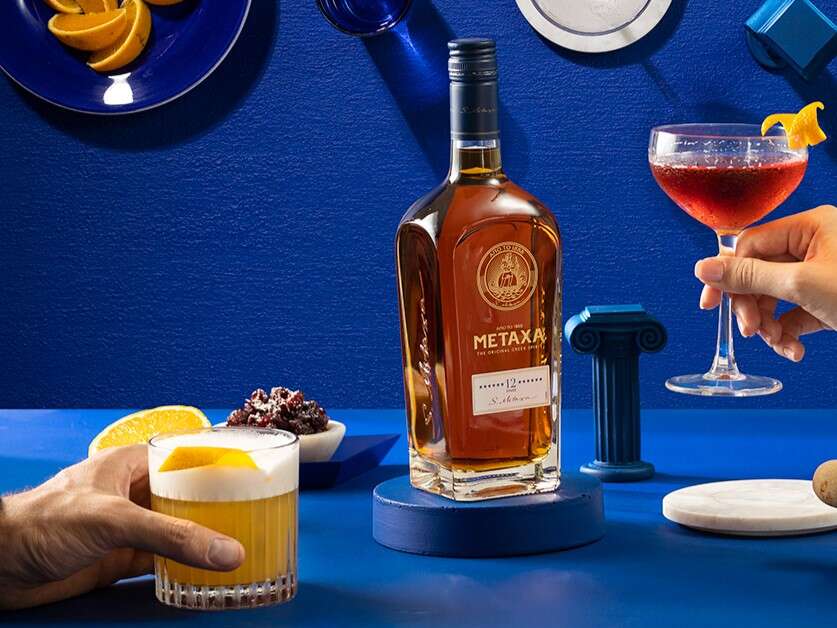 Born in the great city of Athens, METAXA has been a Greek staple since its inception in 1888. Today, it's enjoyed around the world, from relaxed moments with loved ones to celebrating special occasions. Undoubtedly the defining spirit of Greece, METAXA has recently become a popular choice for an early evening aperitivo.
It is perhaps the versatility of this distillate that makes it such a popular choice. Traditionally enjoyed neat or on the rocks, mixologists are increasingly using METAXA in longer cocktails, many of which pair beautifully with small bites enjoyed before a meal.
Timeless classics like the Negroni, Old Fashioned and Paloma now all have their own METAXA-based spins – ideal options for those who have a personal favorite cocktail, and don't want to stray too far from what they love.
A pre-dinner taster to stimulate your appetite, the complex sweetness and aromatic profile of METAXA help to make it such an interesting choice. But with several versions of METAXA available, each bringing its own subtle flavor and eccentricity, which one is best for your next aperitivo?
To make the decision, a good place to start is reflecting upon exactly what constitutes an aperitif or aperitivo.
[See also: METAXA LIKNON: Pride of the Island of Samos]
The Art of Aperitivo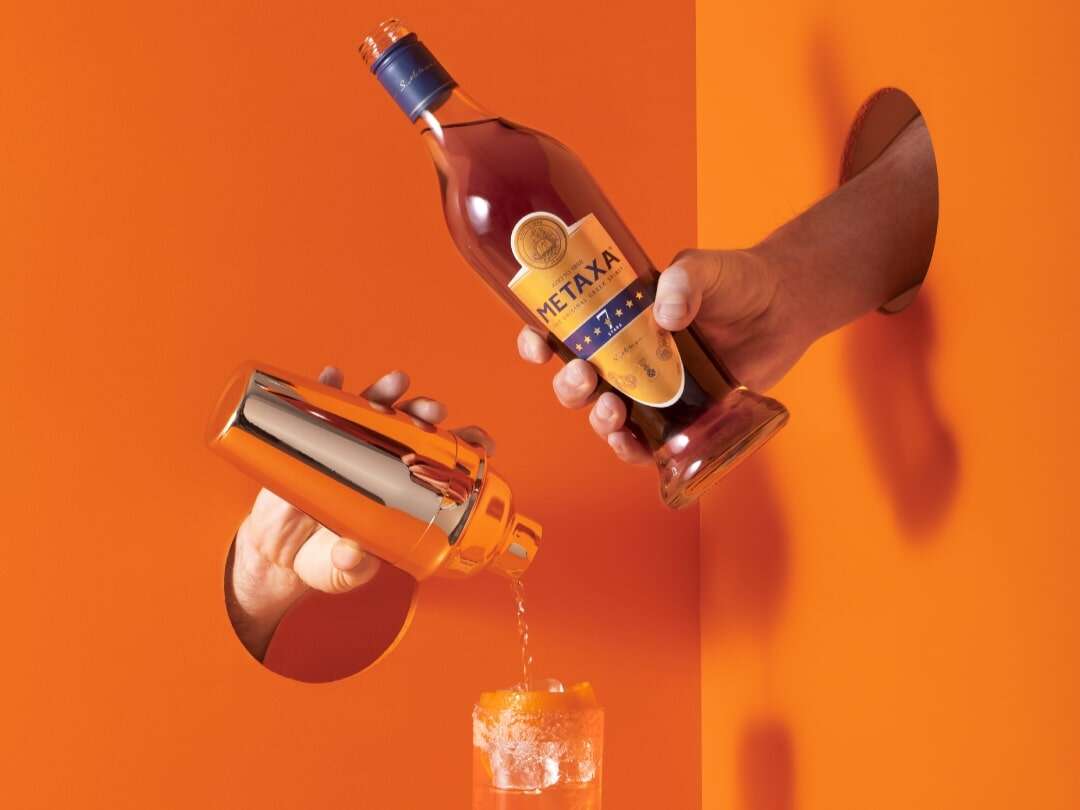 The culture of the aperitivo developed throughout Europe during the late 17th and early 18th centuries, particularly in both France and Italy. In Italy it was the 1796 invention of modern vermouth that sparked the trend, France a little later with the 1846 introduction of Dubonnet.
In theory, the purpose of an aperitivo or aperitif is to stimulate appetite in the early evening before a meal. Similar to both vermouth and Dubonnet, METAXA includes wine and botanicals that add a certain aromatic quality that stimulates the senses. METAXA's additional warming qualities make it the ideal sunset aperitivo.
Where METAXA differs is its higher ABV which gives it far more versatility. METAXA can be enjoyed neat and on the rocks for those who want to fully indulge in all its interesting qualities, or it poses as the ideal base for a longer drink if you're looking for something with a little more flair.
The important thing to remember is that there are four factors to ensure you enjoy the quintessential aperitivo moment:
– Where you are: Preferably a picturesque location in an alfresco bar or somewhere with a good view.
– Who you are with: The best aperitivos are always enjoyed among friends and loved ones, catching up and sharing stories.
– What you're eating: Food is essential, nothing too big or fancy, small bites like olives, meats and cheeses are perfect.
– What you are drinking: Long or short, this is entirely down to the individual.
If you nail these four points, the only decision left to make is what you are drinking.
[See also: Food and drink in Athens: a gastronomic guide]
The METAXA offerings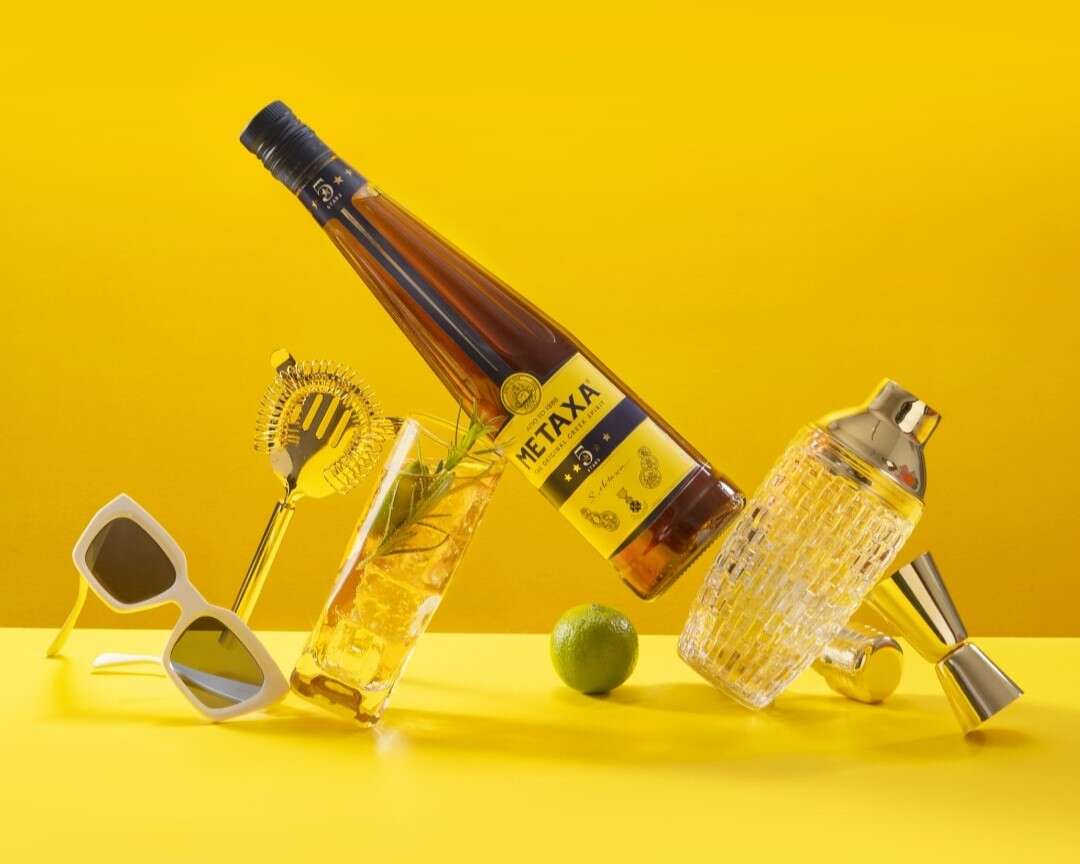 METAXA presents its distillate in three main forms, these are METAXA 5 Stars, METAXA 7 Stars and METAXA 12 Stars.
When it comes to METAXA the stars indicate the complexity of each expression. More stars indicate a longer time spent aging, in addition to a higher percentage of muscat wine that is incorporated into the blend.
With its luminous amber coloring, 5 Stars brings aromas of apricot, orange blossom and rose petals, while on the pallet you can expect floral notes that combine with vanilla. This bottle includes muscat wine from the islands of Samos and Lemnos. The Samos wines add a deep fruity character, whereas the Lemnos wines add some light freshness.
Due to its longer aging process, METAXA 7 Stars takes on a darker amber coloring. At this stage the aging qualities really start to come through, producing ripe peach and prune aromas, with sweet mature fruits and toffee on the pallet. Containing only muscat wine from Samos, this expression possesses a true full-bodied sweetness.
METAXA 12 Stars, also referred to as "The Signature," represents the finest expression of METAXA within the stars range. 12 Stars displays a radiant amber coloring, only attainable via the patience of the aging process.
Samos muscat wine and wine distillates are aged in both medium and heavily toasted oak casks, this infuses the distillate with oaky, smoky notes, that can certainly be detected on both the nose and pallet. As such you can expect hints of coffee, chocolate and orange peel on the nose, while dry fruit and hits of spice dance across the pallet.
Those looking to dabble in something completely different, but just as quintessentially Greek could perhaps try METAXA Ouzo. This traditional punchy anise-flavored liqueur can only be produced in Greece and Cyprus, and this specific offering follows the recipe from the original METAXA distillery.
It boasts a unique combination of anise and mastic that conveys rich, balanced aromas. On the pallet, it's partially sweet with a velvety texture, while the nose is licorice with a hint of sea breeze. For the uninitiated METAXA Ouzo is best enjoyed over ice with a bit of water, or add some lemonade for a longer drink, it also pairs fantastically well with Greek meze. Rereleasing stateside in September, METAXA Ouzo is set to be the talk of all the late summer BBQs.
[House of METAXA: The History Behind the Original Greek Spirit]
Cocktail
It's time we discussed the whole purpose of a METAXA aperitivo, the drink itself. Some purists will want the full METAXA experience and will enjoy sampling it neat — who can blame them — but ultimately others will be searching for their new favorite cocktail.
The Negroni or Me-groni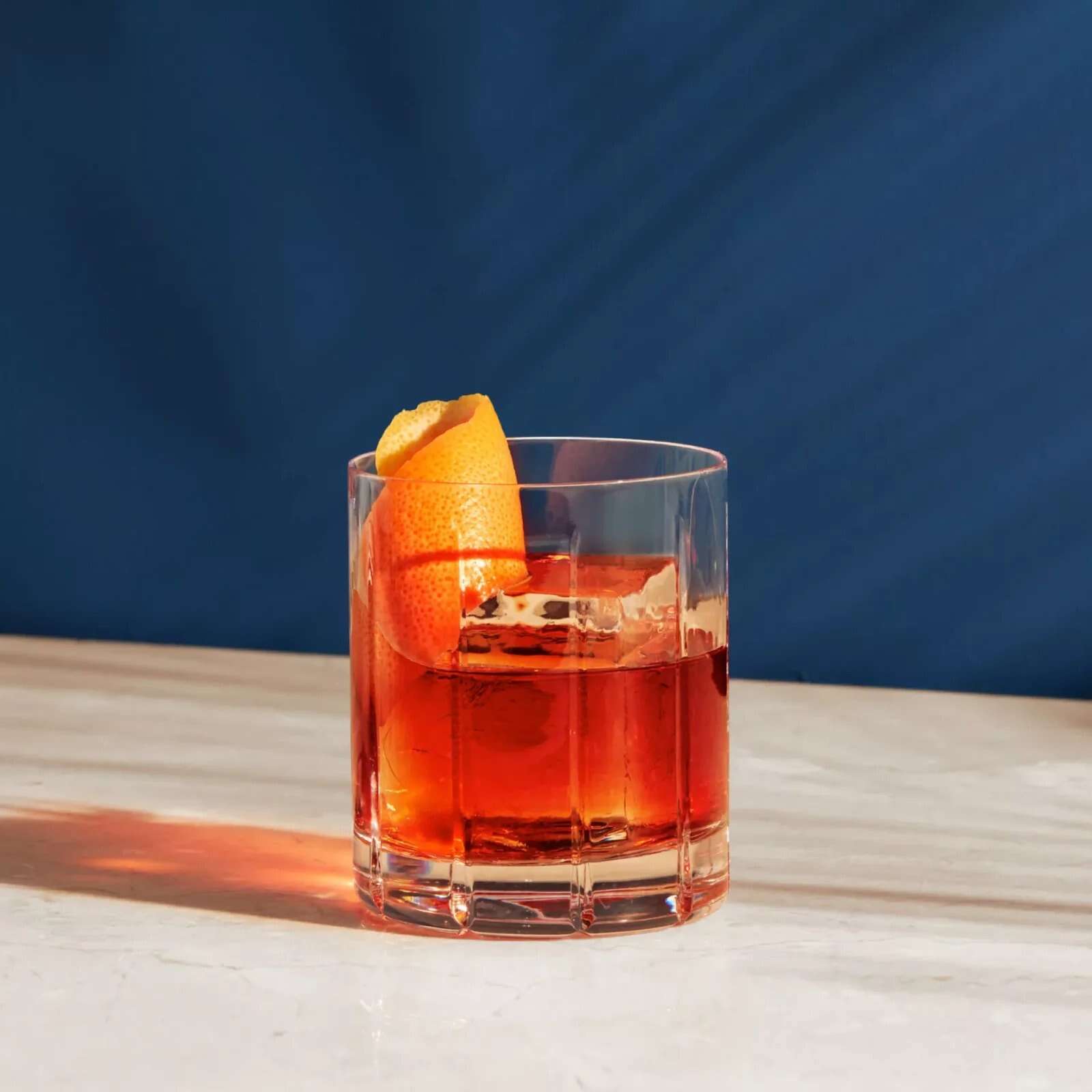 The Negroni is an absolute mainstay of the aperitivo genre, so of course it had to be included as a potential aperitivo cocktail. To transform a classic Negroni into a METAXA Negroni or Me-groni, all you need to do is switch the gin for METAXA 12 Stars. The aromatic nature of the vermouth and METAXA combine with the bitterness of the Campari to make the perfect pre-dinner delight.
Ingredients
— 1 OZ METAXA 12 Stars
— 1 OZ Campari
— 1 OZ Sweet Vermouth
Method
When it comes to mixology it doesn't get simpler than a negroni, that's part of their beauty. Combine all of the ingredients with ice and stir, then strain into a low-ball glass with a large ice cube. Instead of the classic orange, garnish this Me-groni with the peel of a grapefruit.
The Greek Spritz
For something a little more refreshing on a hot day, the METAXA Greek Spritz could be the one for you. Served in a wine glass, this is the ideal aperitivo to share with friends, you could even make a large jug for a few people and take it out onto a terrace somewhere to watch the sunset.
Ingredients
— 1.4 OZ METAXA 7 Stars
— 1.4 OZ prosecco or other sparking wine
— 0.7 OZ tonic
— 3 dashes of peach bitters or peach juice
Method
First start with the METAXA 7 Stars and pour it into a large red wine glass, add the bitters and ice and give it a stir. Top the glass up with prosecco and a splash of tonic. On a relaxing summer evening, this drink is best served with a peach wedge on the side.
Visit the Elite Traveler X METAXA Hub here