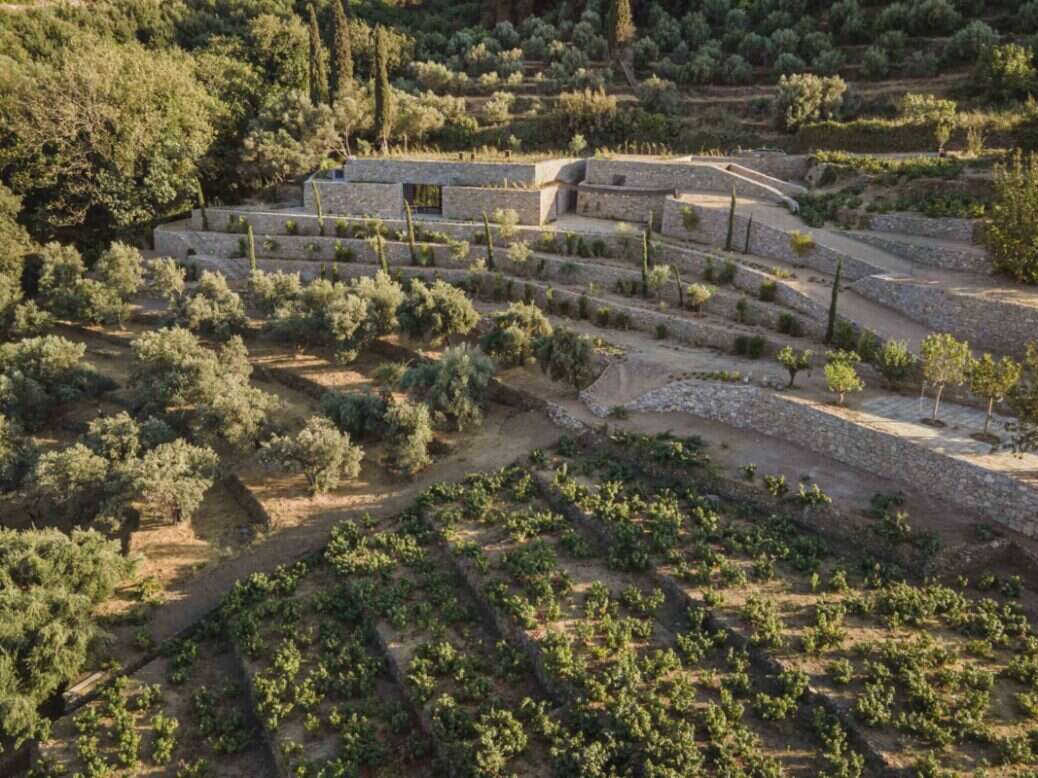 Still relatively undiscovered, Samos is a jewel of the Aegean that showcases just what makes the Greek way of life so desirable. This island has been known since antiquity for the quality of its Muscat wines, while ownership has switched hands on numerous occasions, these products have always played an important role in the lives of its inhabitants.
Samos is widely regarded as one of the greenest of the Greek islands. It's an idyllic paradise that offers numerous beach-lined shores and almost guaranteed good weather. It's partly the consistent sunshine that has helped its vineyards and olive groves thrive. Those lucky enough to pay Samos a visit should enlighten themselves in the history and process of Muscat production.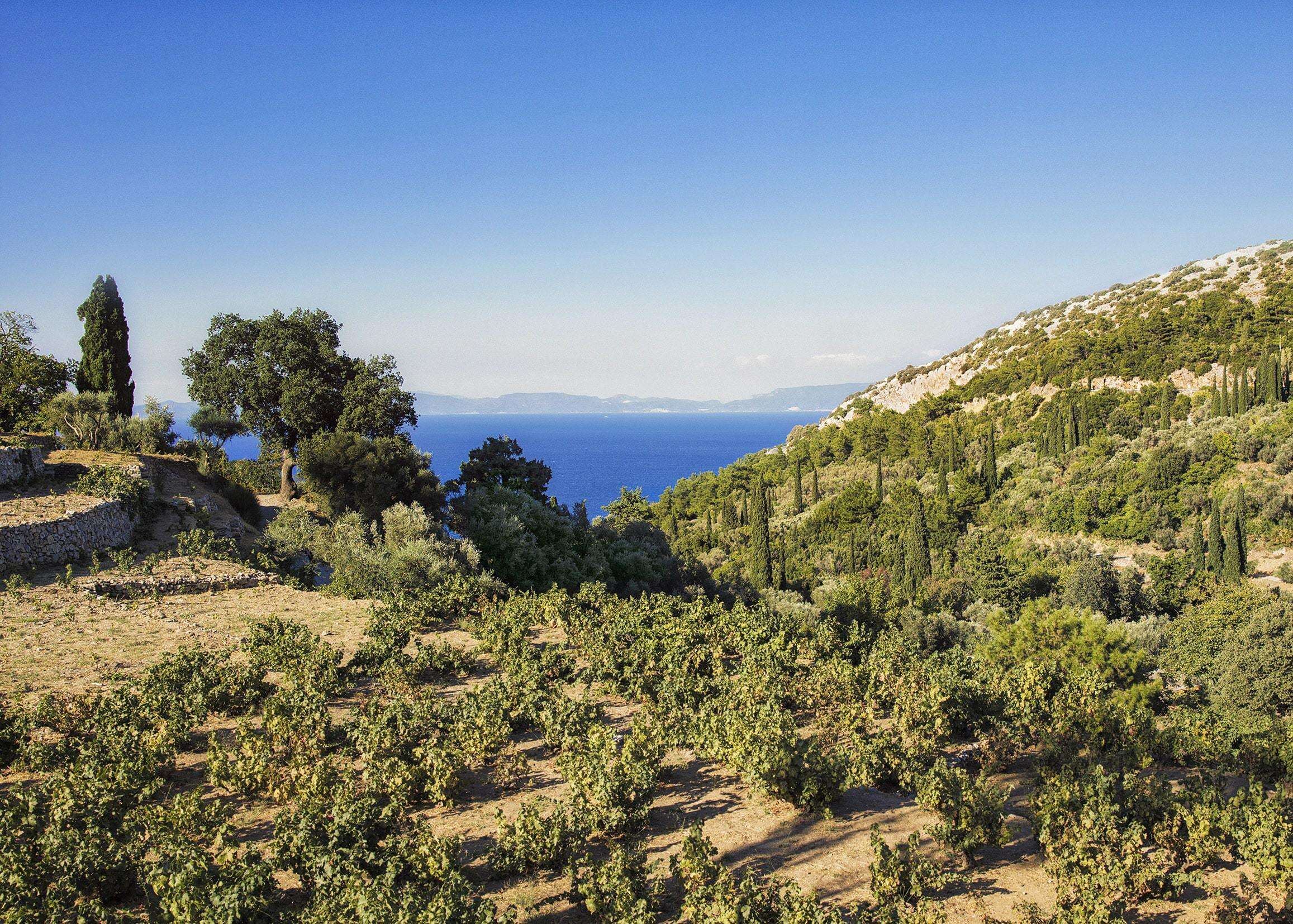 METAXA is committed to seeing more visitors do exactly that. In 2017, the company purchased LIKNON, a vineyard on the terraced slopes of Mount Ambelos — one of the two mountains on Samos. Since then, the site has developed into a hotbed of innovation and this summer will open to the public for the first time.
METAXA LIKNON represents the ultimate window into the history of Samos and Greek lifestyle and culture. Its Muscat wine has been essential in making METAXA a unique spirit since its inception over a century ago. METAXA is created by the combination of Muscat wine, aged wine distillates, and a selection of botanicals. Without Samos, there is no METAXA.
[House of METAXA: The History Behind the Original Greek Spirit]
Paying homage to heritage
Samos is blessed with both a unique microclimate and impressive biodiversity. Grapes, and therefore wines, are fundamentally impacted by the conditions in which they grow. It's why certain key regions within the island are so renowned for styles and varieties.
When it comes to sweet Muscat wine production, conditions in Samos are exemplary, thanks to extensive sunlight, the lack of humidity, and its hardy, mineral-rich volcanic soil. These qualities induce a deep aromatic flavor that provides sweet fruit notes.
Predominantly growing the Samos Muscat grape, the island's vintners have thrived here for centuries. This heritage makes Samos the ideal location for METAXA LIKNON. Although headquartered in Athens since its inception, METAXA has transformed Samos into its agricultural and spiritual home.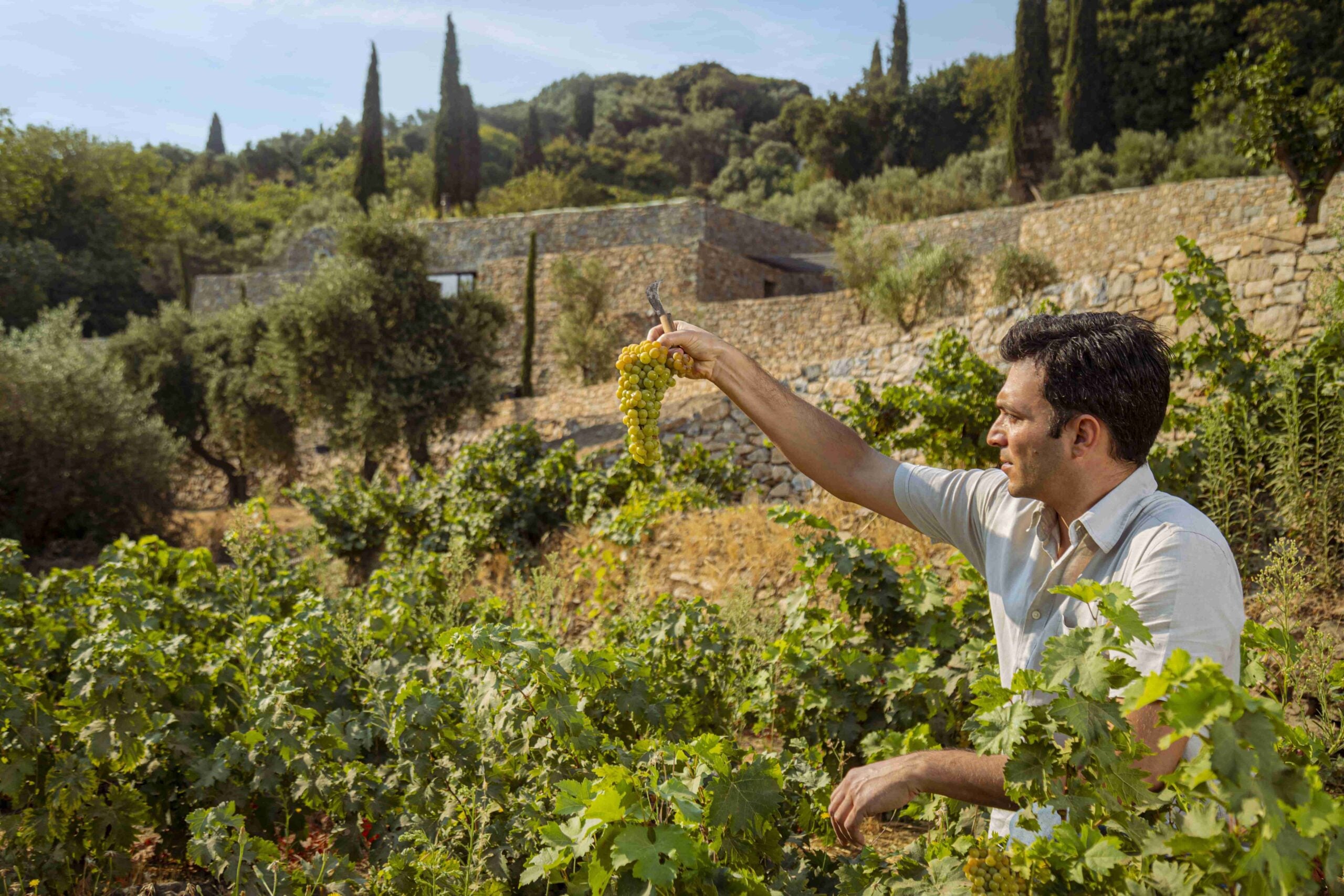 To preserve the way of life on Samos, a close bond between METAXA and the farmers is crucial. Each year, METAXA relies on hundreds of farmers — who since 2021 are part of the 'The Orama Collective' — to guarantee its supply. This collective ensures farmers receive a fair price for their work and secures the agricultural heritage of Samos for years to come. The current aim is to source 100% of its Samos Muscat wine from sustainable sources by 2027.
Each year, the master blender, aptly named METAXA Master Constantinos Raptis, walks the vineyard-laden slopes of Mount Ambelos selecting the highest quality grapes from local producers. The grapes grown at higher altitudes are more stressed and so boast stronger aromas and greater aging potential.
In addition to purchasing wares from local winegrowers, METAXA is also producing its own grapes. METAXA LIKNON brings the iconic Greek spirit far closer to the early stages of its process. It acts as a hub where the house can control its own history, celebrate craftsmanship, and further build on a commitment to sustainability. It will also play a major role in METAXA's future.
Growing sustainably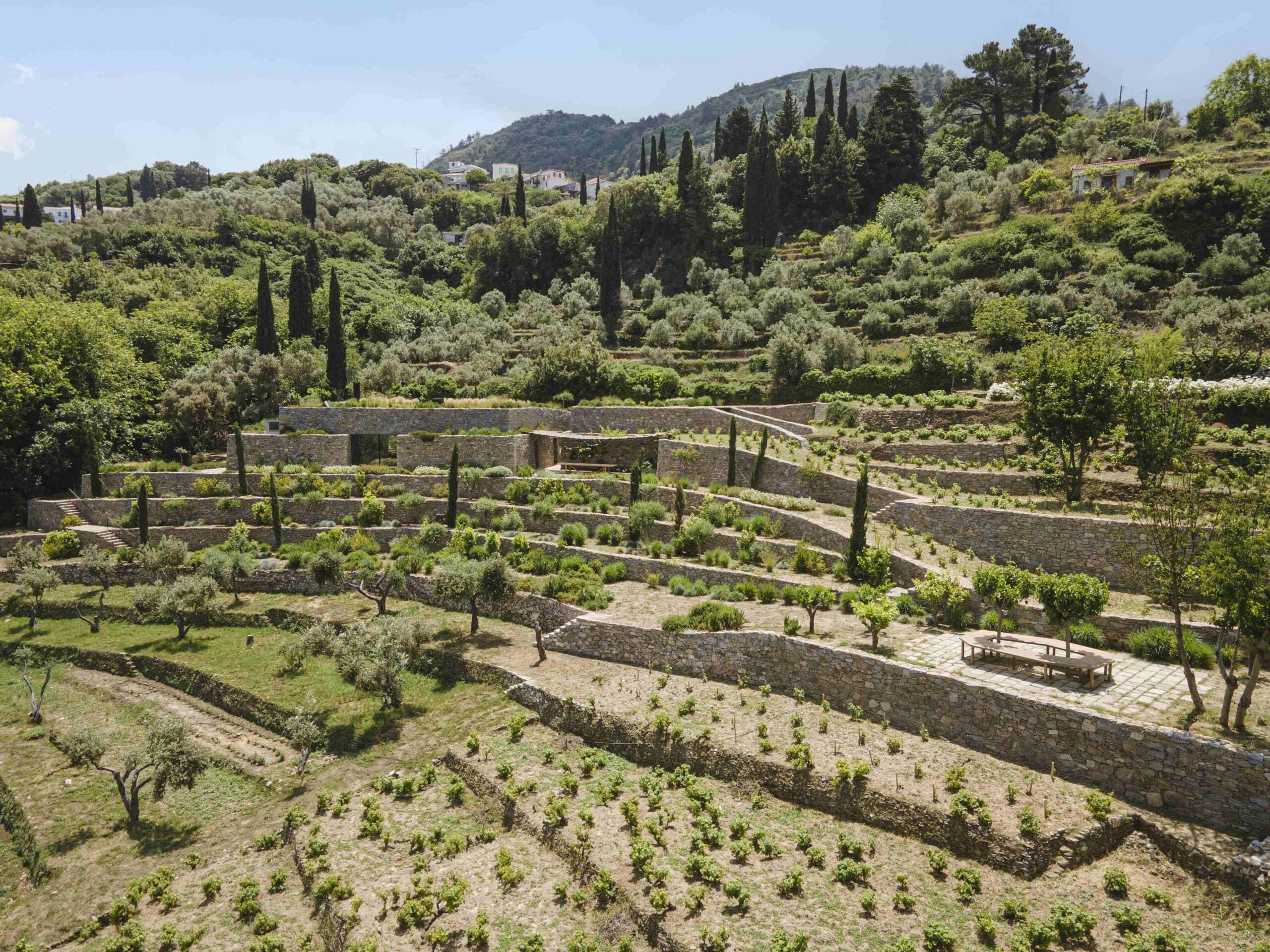 Every element of METAXA LIKNON has been designed to stay true to the spirit of Samos. Some of the vines are very old and some younger. They are tended and cared for by hand, following the traditional way.
However, the vineyard is also being operated as an example for local producers through the utilization of various different agro-ecological techniques. In the early stages of the project, understanding the threat of climate change, METAXA committed to converting LIKNON into an organic vineyard.
Today, the site represents a bastion of sustainable growing methods and is also used to trial new practices and techniques that could prove vital to future eco-friendly production. The vineyard aims to be certified organic by the end of 2023.
Vines, some of which are up to 80 years old, are given more room to grow, breathe, and the opportunity to release their nutrients back into the soil. These methods, of course, produce a lower yield, yet the smaller yield is of superior quality, providing grapes that possess a far richer flavor.
Experience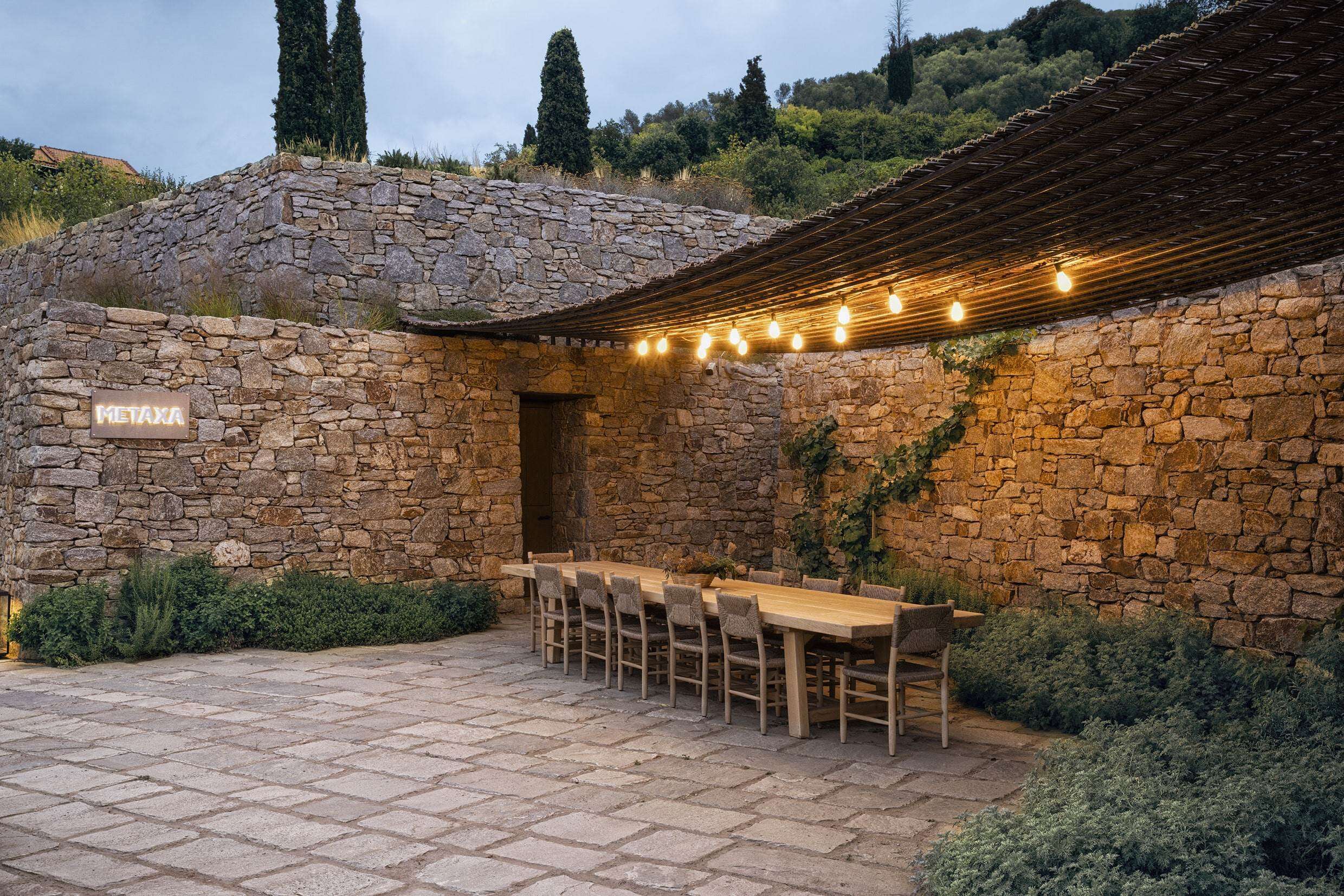 While the purpose behind METAXA LIKNON was always to connect further with the brand's heritage and establish an agricultural home, in doing so METAXA also created an authentic experience for visitors to the island looking for an authentic taste of the Greek way of life.
Visitors will walk among the vineyards of LIKNON and learn the process from the experts. About how the vines are cultivated and how the grapes are picked and then aged in casks. This aging process takes at least five years, but lucky visitors will be able to try an early sample.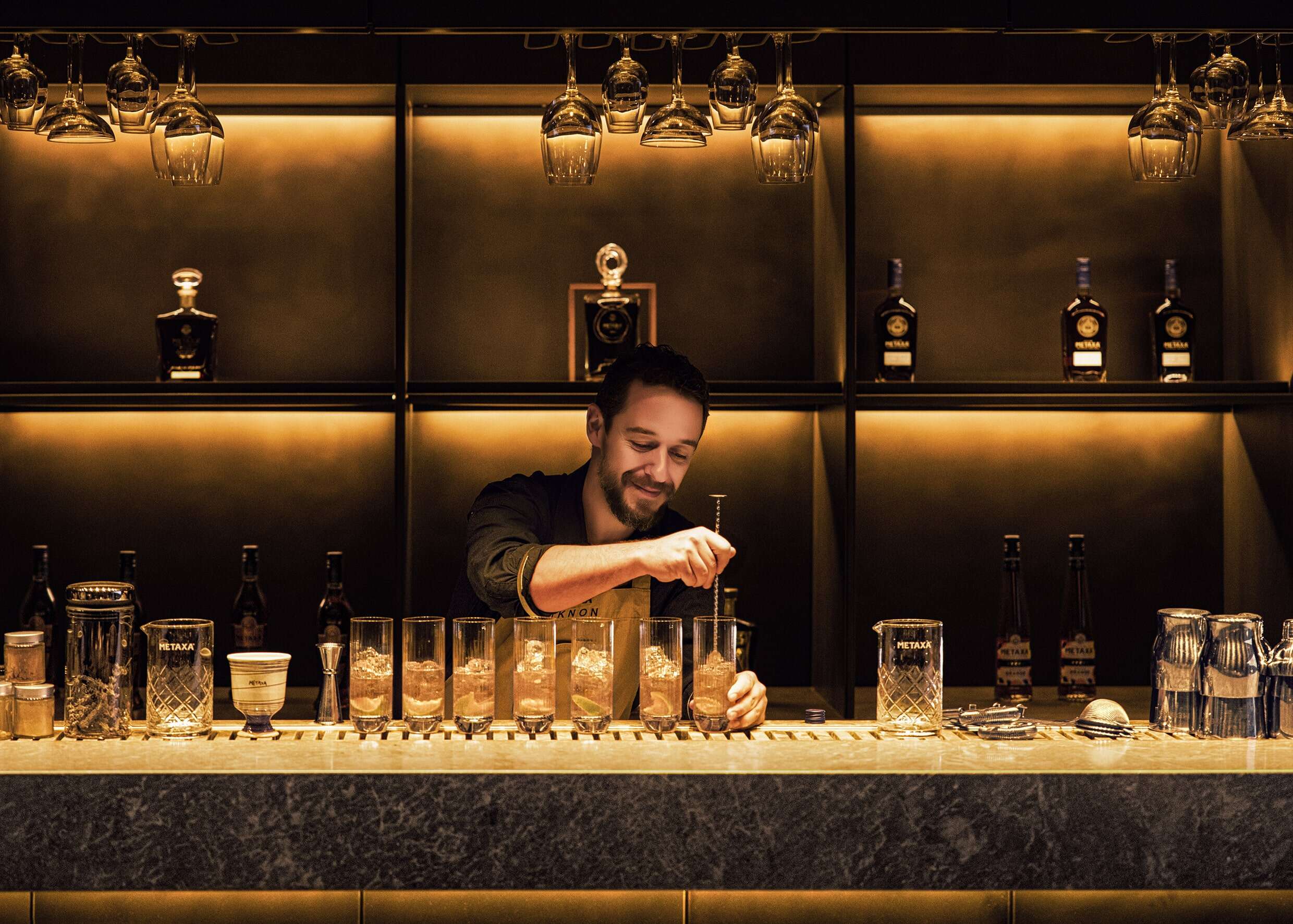 The pinnacle of the LIKNON experience arrives at sunset. Visitors gather to enjoy a glass of METAXA and gaze as the sun dips into the Aegean, painting the landscape orange. This drink can be enjoyed as a delightful long cocktail, like the METAXA 5 Stars Lime & Soda, or a neat glass of METAXA 12 Stars for those looking to really savor all of its flavors.
Visitors who opt for the exclusive VIP experience will be treated to a dinner that encapsulates a true taste of the island of Samos. Fresh produce, such as watermelons, olives, and mushrooms, are collected from LIKNON's grounds while incredibly fresh fish is sourced locally year-round.
Those interested can register for a visit to METAXA LIKNON via metaxa.com
Visit the Elite Traveler X METAXA Hub here