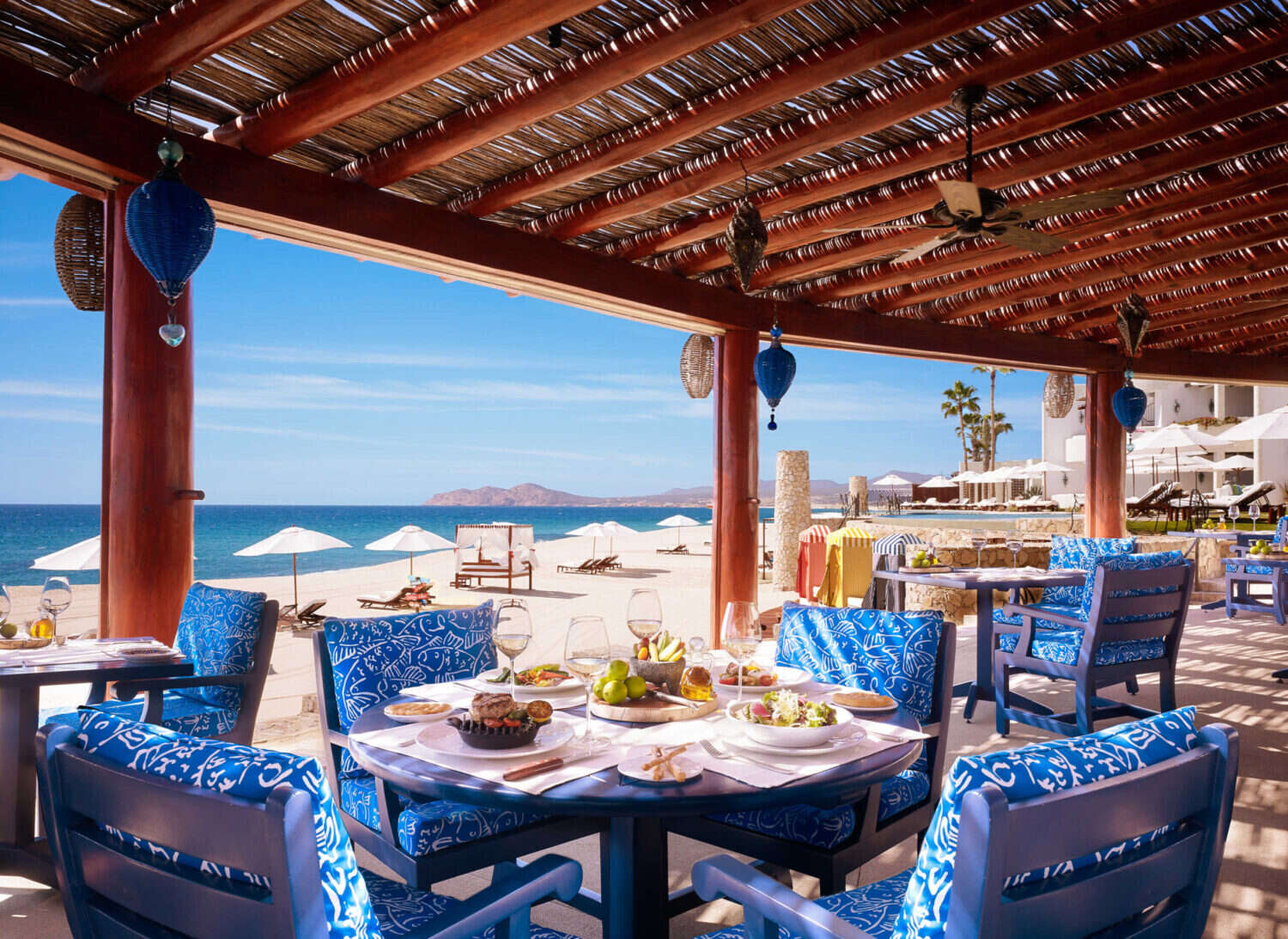 The world-class Las Ventanas al Paraíso, a Rosewood Resort, has partnered with New York plant-based lifestyle brand Bonberi to launch Bonberi at Las Ventanas, an exclusive vegan pop-up at the luxury Los Cabos hotel. 
[See also: Top Suites in the World – Ty Warner Mansion, Las Ventanas al Paraiso, A Rosewood Resort]
Debuting this March, Bonberi at Las Ventanas will see Bonberi founder Nicole Berrie bring the essence of the cult-favorite vegan pop-up market to the beautiful shores of Los Cabos for a brand new year-long partnership focused on wellness at the resort.   
"We are excited to elevate our well-being initiatives and promote healthy living in partnership with an acclaimed partner like Bonberi," says Frederic Vidal, managing director of Las Ventanas al Paraíso. "Las Ventanas is a sanctuary for renewal and revitalization, and we look forward to offering a mindful and organic culinary journey for our guests with the Bonberi pop-up."
[See also: The Best Luxury Spas in Los Cabos]
Working alongside Diego Stefan, executive chef of Las Ventanas, Berrie has designed customized menus featuring her unique takes on Bonberi's much-loved vegan delicacies, which incorporate the authentic flavors of Mexico using rich, locally sourced ingredients. The partnership will see Berrie's colorful vegan dishes, juices and smoothies served at the resort's renowned beachside Sea Grill as well as by the pool. 
Guests can start their day taking in the views over the Sea of Cortez with the Green Goddess Smoothie Bowl filled with fresh fruits and Bonberi grain-free coconut granola. A poolside pick-me-up could include the revitalizing Avocolada smoothie made with avocado, pineapple and lime or Vegan Coconut Ceviche. For dinner, Berrie's take on the iconic taco with Brussels and a creamy vegan elote salad can be topped off with a Passion Fruit Coconut Milk Crème Brûlée for dessert.
Wellness journeys will be enhanced even further at The Spa at Las Ventanas with invigorating juices as well as light meal options such as Nori Chickpea Tuna Rolls made with nori, chickpea tuna and a spicy raw cashew aioli, served with pickled, shaved cucumbers.
[See also: 'Sustainability Remains a Key Focus,' Pledges VistaJet]
"I'm beyond thrilled to be a part of this special project with Las Ventanas al Paraíso, one of my very favorite hotels in paradise," says Berrie. 
"At Bonberi, we strive to boost energy, mood and overall well-being through abundance and a gently cleansing lifestyle rich with plant-based meals. Together with chef Diego Stefan, we have curated a menu of thoughtful, abundant, plant-based dishes, each designed to gently awaken, cleanse and indulge the senses," she says. 
As part of the Bonberi at Las Ventanas launch, Berrie will lead intimate cooking classes in the resort's flourishing herb garden. Surrounded by freshly grown produce, the garden's open air-kitchen makes the perfect setting for Berrie to share with guests her philosophy of achieving a thriving lifestyle through clean meals.