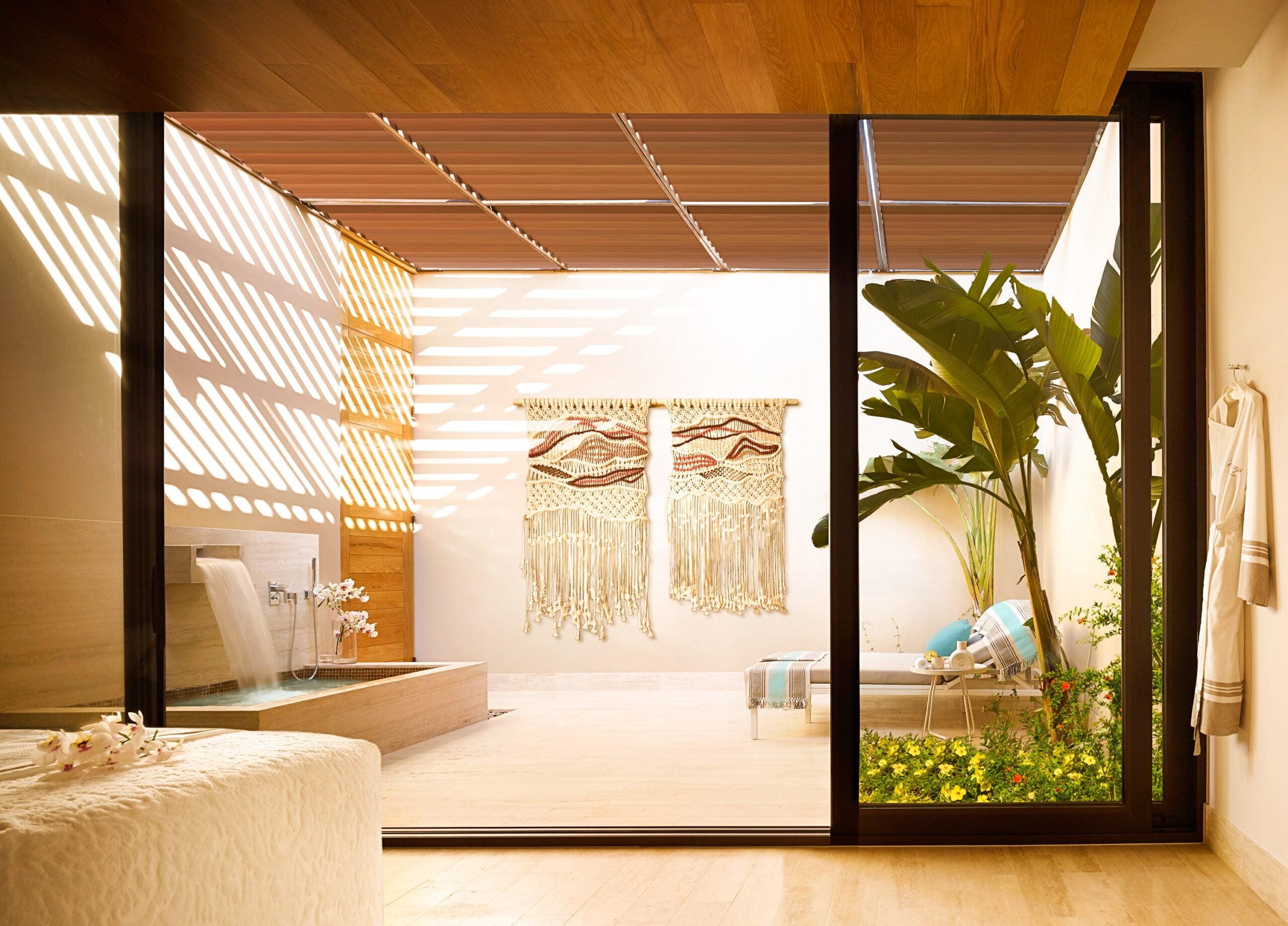 Mexico's Los Cabos was associated with wellness travel long before the trend took off. The mix of fine weather, natural beauty and proximity to the US means it remains the ultimate destination for those in need of some luxurious TLC. Today, Los Cabos is home to some of the best hotels, the best restaurants and, naturally, the best spas in the world.
With the area being home to a plethora of ultra-luxe and super-exclusive resorts and hotels, it should come as no surprise that the best spas in Los Cabos are found within four of these resorts. Not only does the premium location amp up the exclusivity, but it also ensures that these spas offer the premium in treatments, service and facilities.
In addition to the utmost luxury and privacy, all of our favorite spas in Los Cabos take inspiration from the natural world as well as local healing traditions and techniques to provide authentic, effective and of course completely relaxing experiences.
[See also: The 6 Best Spas in Las Vegas]
Esperanza, An Auberge Resort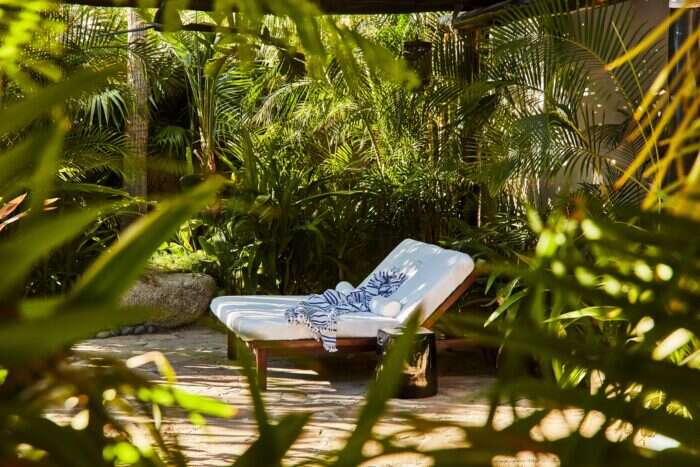 The award-winning spa at Esperanza, An Auberge Resort takes inspiration from its brilliant natural surroundings to create a space that blurs the lines between indoor and outdoor. Natural stone walls are contrasted by lush greenery, while a papaya roof allows dappled Los Cabos sunshine to filter through to this relaxing oasis.
The spa menu also pulls inspiration from the natural world to create an experience in tune with nature; treatments on offer include sun-baked stone massages, clay bakes and aloe vera body wraps, which all take place in private treatment rooms and use all-natural products. The Esperanza spa is also focused on harnessing the healing powers of water through its Pasaje de Agua treatment, which draws on the tradition of using hot and cold water to rejuvenate the body and mind. The water therapy experience, which guests are invited to enjoy before their treatments, includes a warm-spring soaking pool, steam caves and a cool rinse.
[See also: The Best Golf Resorts in Los Cabos]
SE Spa at Grand Velas Los Cabos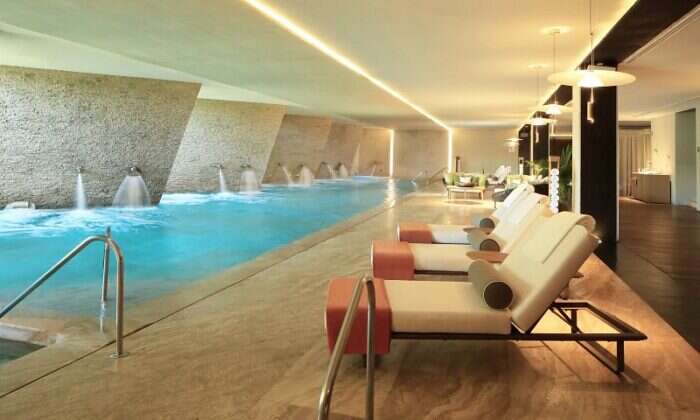 Combining the latest in therapeutic technologies with traditional healing ingredients and methods, the 35,000-sq-ft SE Spa at Grand Velas Los Cabos is a luxurious retreat within one of the region's most exclusive hotels. The signature SE Spa Water Journey is included with every treatment, taking guests on a seven-step hydrotherapy ceremony that features an ice room, a sensation pool and thermal lounges, among other water-based treatments. Together, these experiences seek to renew clarity and revitalize, allowing your following spa treatment to be enjoyed to its fullest.
Guests are also invited to enjoy a complete spa package, targeted to aid your specific concerns – be it relieving muscle tension, improving general relaxation or rejuvenating your skin. Expert spa consultants will be on hand to help you create your own tailor-made package and recommend complementary treatments, or you can opt for a pre-curated experience.
Spa Montage Los Cabos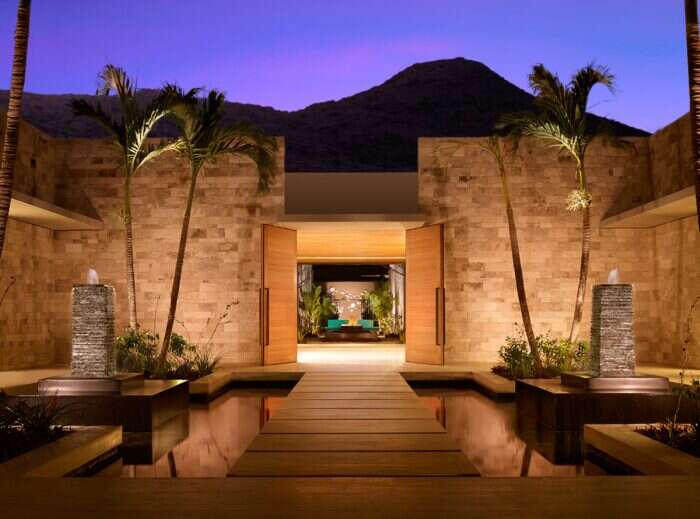 Spa Montage Los Cabos operates in the belief that a variety of factors must be combined to achieve optimal well-being, including exercise, nutrition and enriching experiences. With this ethos in mind, the spa offers a comprehensive range of services and treatments, from indulgent massages and facials to challenging exercise classes and Baja wellness journeys that incorporate a healthy and nutritious menu.
The spa itself is blissfully private, with the 40,000-sq-ft space comprising a serene outdoor pool, private treatment rooms, shaded cabanas, a beauty salon and a state-of-the-art fitness studio. The customs and traditions of Baja are ingrained into every element, from the decor to the services, for a truly unique and authentic spa experience.
Waldorf Astoria Los Cabos Pedregal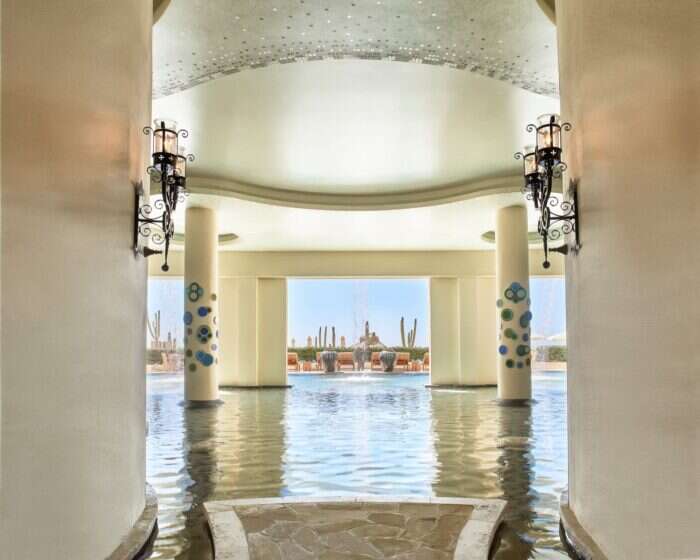 The range of organic treatments on offer at the Waldorf Astoria Spa in Los Cabos is inspired by the courses of nature – namely the four phases of the moon, the power of the ocean and authentic Mexican folk healing techniques. Using these three central themes as guidance, the spa provides a distinctive and holistic approach to well-being and encourages guests to reconnect with the world around them.
The facilities are meticulously imagined by renowned spa designer Sylvia Sepelli, creating a welcoming, tranquil retreat, with the 10 private rooms providing space to properly relax into your bespoke treatment. In addition to a full offering of services, the Waldorf Astoria Spa hosts more comprehensive wellness vacations, from immersive yoga retreats to the new Self-Love Retreats, which include breathing sessions, mindfulness workshops and various spa treatments.
waldorfastorialoscabospedregal.com