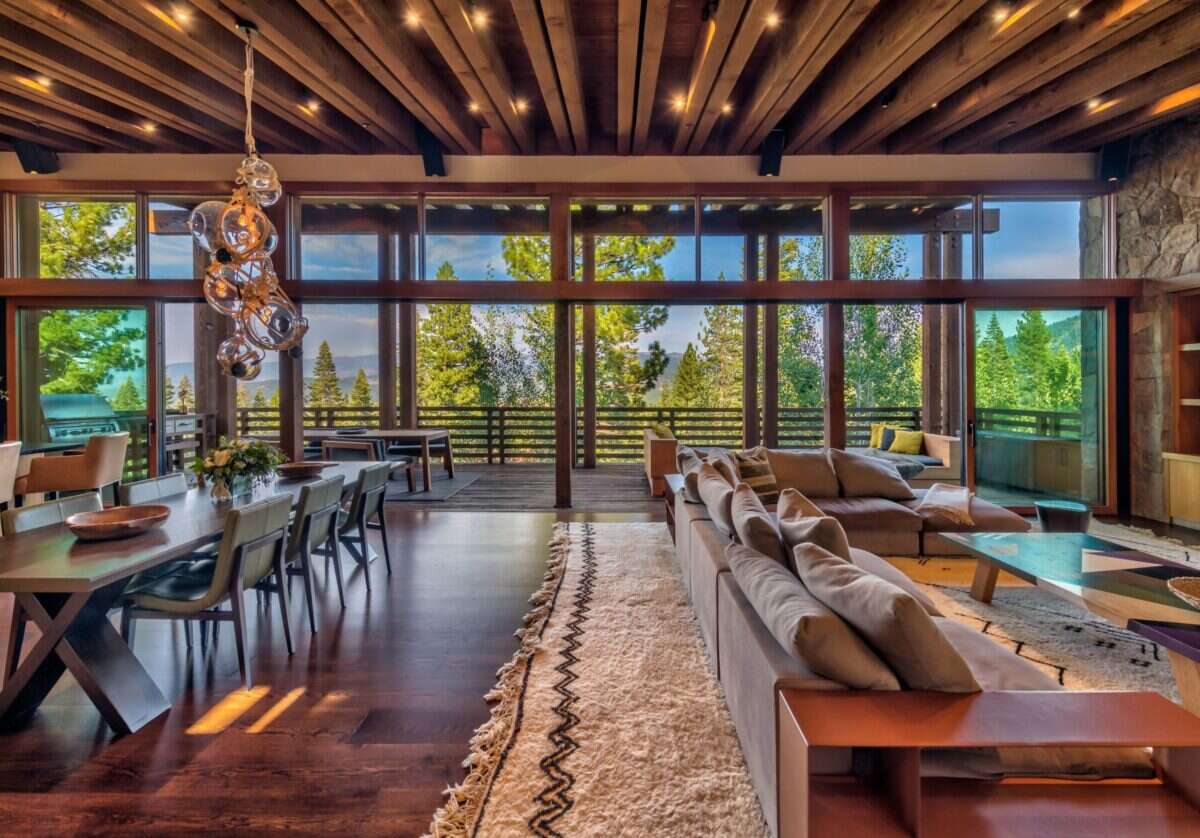 If you find yourself wondering what is missing from your home, has a skate park ever crossed your mind? This all-encompassing abode in California has exactly that. Sitting on almost three acres, with views of Martis Valley, Mount Rose and the Carson Range, the five-bedroom haven is spread across two homesites.
The main home has a great room, dining room and kitchen, two double-story suites (one leads up to the forest and gardens), and a media room with a mini-kitchen/bar and a cozy fireplace. Outside, there's a deck with a firepit, BBQ bay, lounge and outdoor dining area. A series of verandas wind down through pretty gardens to the skate bowl and an oversized built-in trampoline, and lead to the guest house with bedrooms, large kitchen and pantry, plus a great room with another fireplace and epic views of Lookout Mountain.
The two homes are connected by glass hallways; under one is a natural water feature that cascades down and acts as a kind of hot spring from the Sierra backcountry. The three-car garage sits below both homes and can be accessed by stairs, elevator — or climbing wall.
$15.5m. Contact +1 800 721 9005, martiscamp.com
[Visit the Elite Traveler Property page for more extraordinary homes]
This article appears in the 29 Nov 2021 issue of the New Statesman, Winter 2021/22