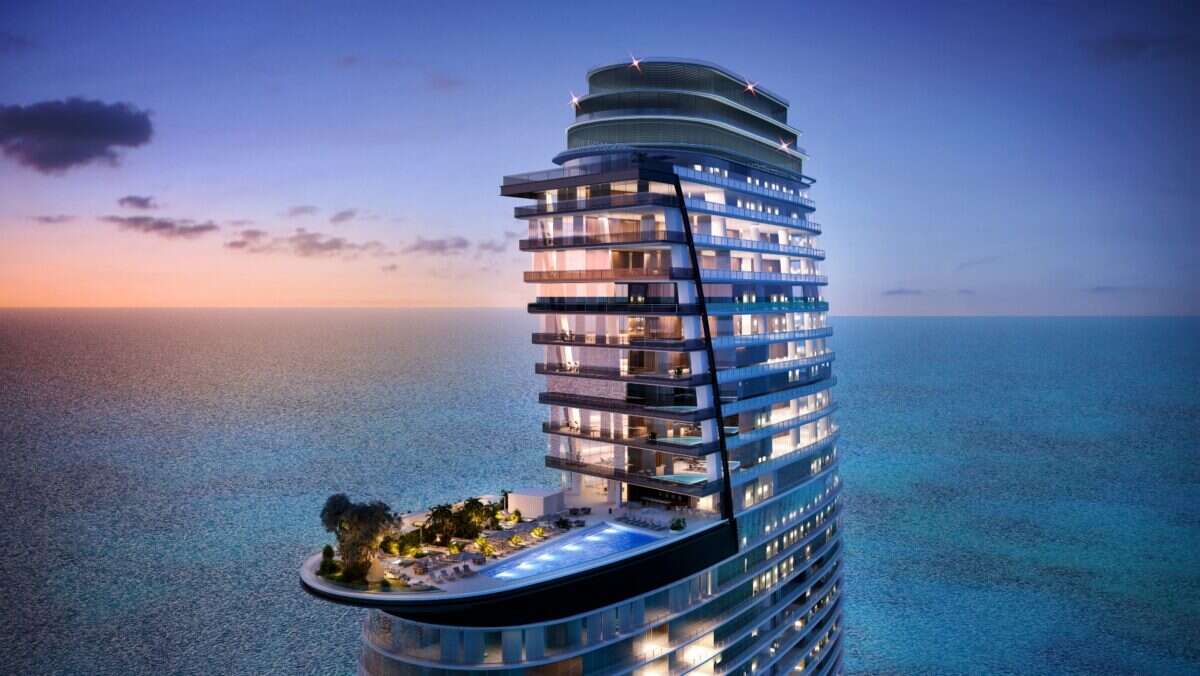 Located on an exclusive downtown Miami waterfront, Aston Martin Residences is a new, luxurious residential tower that is being developed by global property developer G&G Business Developments. Though Aston Martin Residences is not due to be completed until the end of 2022, the development has revealed its Signature Collection, giving seven lucky individuals the opportunity to purchase an Aston Martin Residences penthouse.
Designed by Revuelta Architecture and Bodas Miani Anger, the sail-shaped tower features 66 stories and a total of 391 residences and penthouses. The project is also Aston Martin's first real estate venture, cementing the brand's expansion into residential design. There are a total of seven penthouses and 38 Line 01 Signature residences; each of the residences and penthouses has been meticulously designed, with contemporary architecture and bright interiors. Each property features floor-to-ceiling windows that look out onto uninterrupted views of the ocean and Biscayne Bay.
There are some differences between the properties included in the Signature Collection. The penthouses, for example, are all single-level properties that start from the 56th floor of the tower, boasting a minimum of 8,800 sq ft of interior space. Meanwhile, the Line 01 Signature residences start from the 15th floor, offering ocean views and a minimum of 3,600 sq ft of interior space.
Owners of a Signature Collection property will be able to enjoy an array of privileges that come with the residences, including priority access to the Aston Martin Residence private superyacht marina and dedicated butler service. There is also a dedicated art gallery located on the 52nd floor of the residential tower, where residents can go to relax and view a curated, constantly changing collection of contemporary art.
"The Signature Collection is the next level of luxury; the best of elegant living. When we designed the interior, we focused on the beauty of perfect proportions, affording the same attention to detail that goes into every Aston Martin," says Marek Reichman, Aston Martin's chief creative officer.
"Fine craftsmanship, with an emphasis on comfort for the living spaces and bold, pioneering design for the amenity areas, has created an astonishingly beautiful development. Aston Martin Residences Miami is our first global real estate venture," Reichman continues. "I think we have shown that good design is good design, whatever the medium. This is something that really excites us as a brand."
Penthouse range from $16.7m to $25m. Line 01 Signature Residences start at $5,525,000. Visit astonmartinresidences.com for more details.
[See also: What are Branded Residences?]