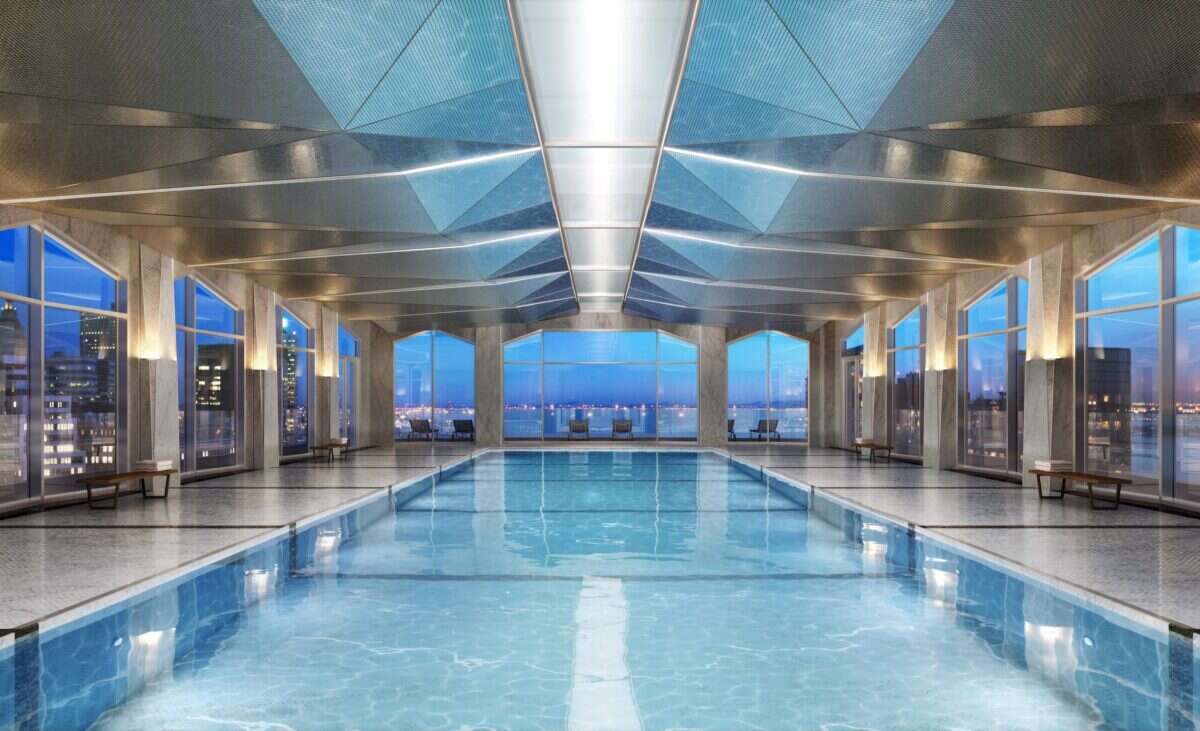 What an address — One Wall Street is on the eastern side of Broadway between Wall Street and Exchange Place. The 56-story Art Deco landmark, built in 1931 by architect Ralph Walker (named 'Architect of the Century' by The New York Times), was constructed for the Irving Trust firm, perhaps its most famous resident.
Downtown Manhattan has undergone a significant transformation over the last two decades. From the tragedy of 9/11, the area has become a symbol of the US's enduring resilience. Standing among new retail developments, luxury apartments and the iconic One World Trade Center, One Wall Street is yet another jewel in the crown of a thriving neighborhood. While it may appear the same on the outside, Macklowe Properties' multi-million dollar project within has brought it into the modern era of high-end luxury.
[See also: The Most Desirable Property Markets in the World]
The building has been carefully redeveloped to include 566 condos from studios to four-bedroom apartments and a single penthouse. Although size and prices vary massively from one end of the spectrum to the other, all residents will benefit from access to the on-site amenities. Known as The One Club, it will offer over 100,000 sq ft of amenity space. This includes a state-of-the-art athletic club complete with a 75-ft enclosed pool, event and entertainment space, and spa services – all with clear views of the Statue of Liberty and New York Harbor.
[See also: New York Property Back With a Bang After 2020 Slump]
There will also be an enormous 44,000-sq-ft Whole Foods in the building's lower floors and a 74,000-sq-ft Life Time health and wellness members club (the company's largest space in New York City). Combined with the facilities on offer at The One Club, the property will become one of the most complete wellness facilities in the city.
The 'Red Room' is a sight to behold: A 9,000-sq-ft mosaic of orange and oxblood glass tiles with an intricate labyrinth of glimmering gold adorns the space; it was designed by Hildreth Meière in the 1930s and has undergone a 16-month, $1m restoration. The tenants for the Red Room is still under discussion with property developers keen to wait for the right project pitch before making a decision on such an iconic space.
Completion Q4 2022, starting from $1.5m, onewallstreet.com
This article appears in the 26 Aug 2021 issue of the New Statesman, Fall 2021