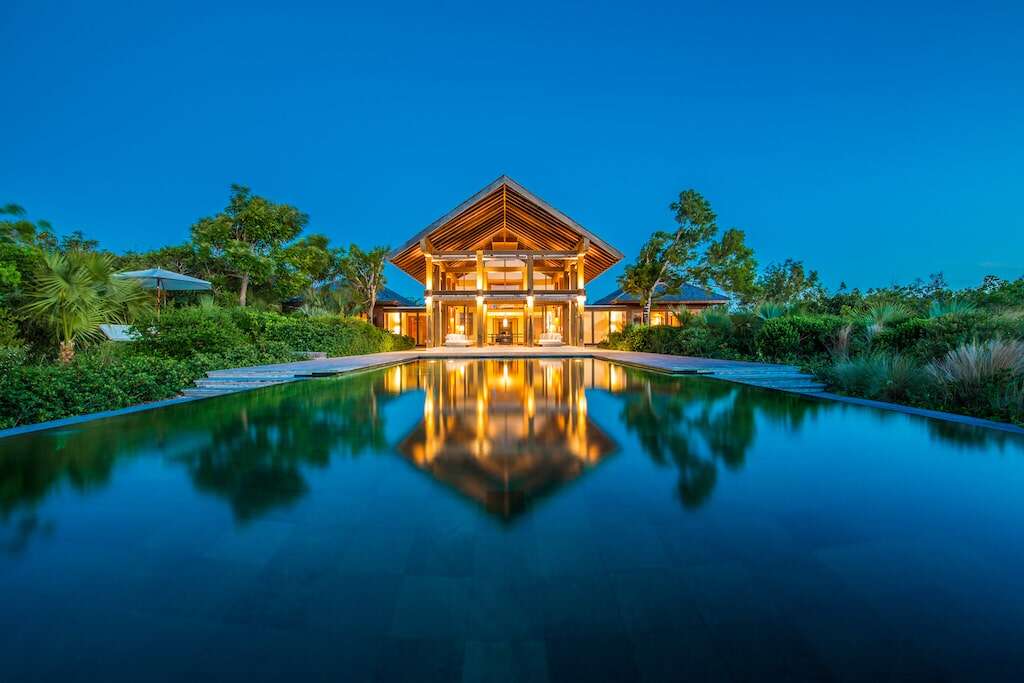 Typically, 'understated' and 'spectacular' aren't words that exist in harmony, but in the case of Point House, they describe this home perfectly. Located on the privately owned Parrot Cay island in Turks and Caicos, the property spans over 7,000 sq ft and sits on the sublime point where lush green foliage makes way for powdery white sands and turquoise ocean.
The minute you enter Point House, the 30-ft ceiling that towers above the main living area captures your attention. However, despite its grand stature, the villa is demure in its decor; natural tones of exposed wood and stone floors are used to excellent effect, with the property never losing a bit of its homey charm to overbearing interior design choices.
Leading on from the living space is an outdoor terrace, where a picture-perfect infinity pool appears to melt into the ocean.
Naturally, Point House's seafront location makes the views completely sublime — these vistas are framed perfectly by enormous windows, with glass doors creating that enviable sense of indoor-outdoor living.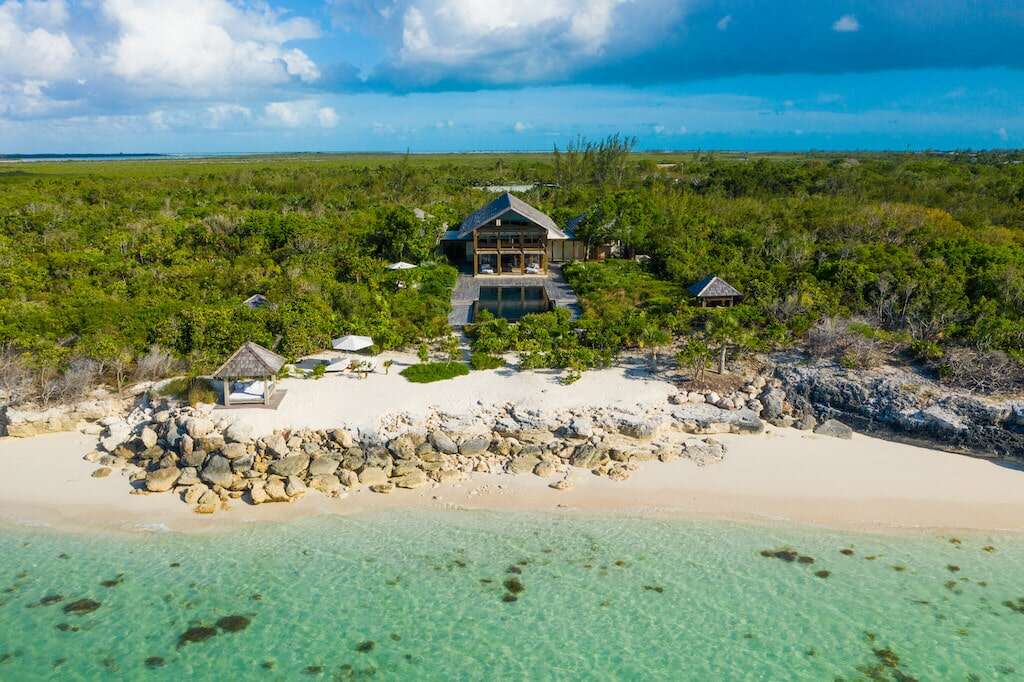 Four bedrooms are spread across the main property, each of which have private bathrooms, some with sunken window-front bathtubs. Like the communal areas, the bedrooms are tastefully designed in a neutral manner with huge windows inviting the outside in.
A fifth bedroom is found separately within the estate's gardens, making it prime for repurposing — be it into a staff bedroom or a fitness studio. Residents will also gain access to the Parrot Cay/Como Resort facilities, including the world-leading spa, three restaurants, kids' club and fitness facilities.
Price: $15m
Contact Robert Greenwood, director and senior broker, +1 649 432 7653, christiesrealestate.com