From Mary Poppins to Richard Curtis, living the high life in the British capital has been predominantly presented as a townhouse affair: handsome white columns, tall living spaces, Georgian windows. We'll always have a soft spot for the pretty terraced housing that lines the streets of our favorite London neighborhoods, but for those seeking something more adventurous – all while maintaining the same luxury standards – the Chelsea Powerhouse is not to be missed.
Once known as the 'cathedral of the industrial age', the Powerhouse was previously a power station, responsible for London's railways. Still maintaining its handsome Victorian exterior and features such as the original archways, steelwork and even brickwork, the building is being transformed into an exciting residential block, right between the elegant district of Chelsea and the River Thames.
"This latest project being unveiled at Chelsea Waterfront – Powerhouse – is an iconic London landmark and a cathedral of the industrial age which has been rejuvenated by a world-class team of architects and designers," said Dr. Edmond Ho, director and general manager of Hutchison Property Group.
[See also: The Gardens of This East Village Property Are an Urban Oasis]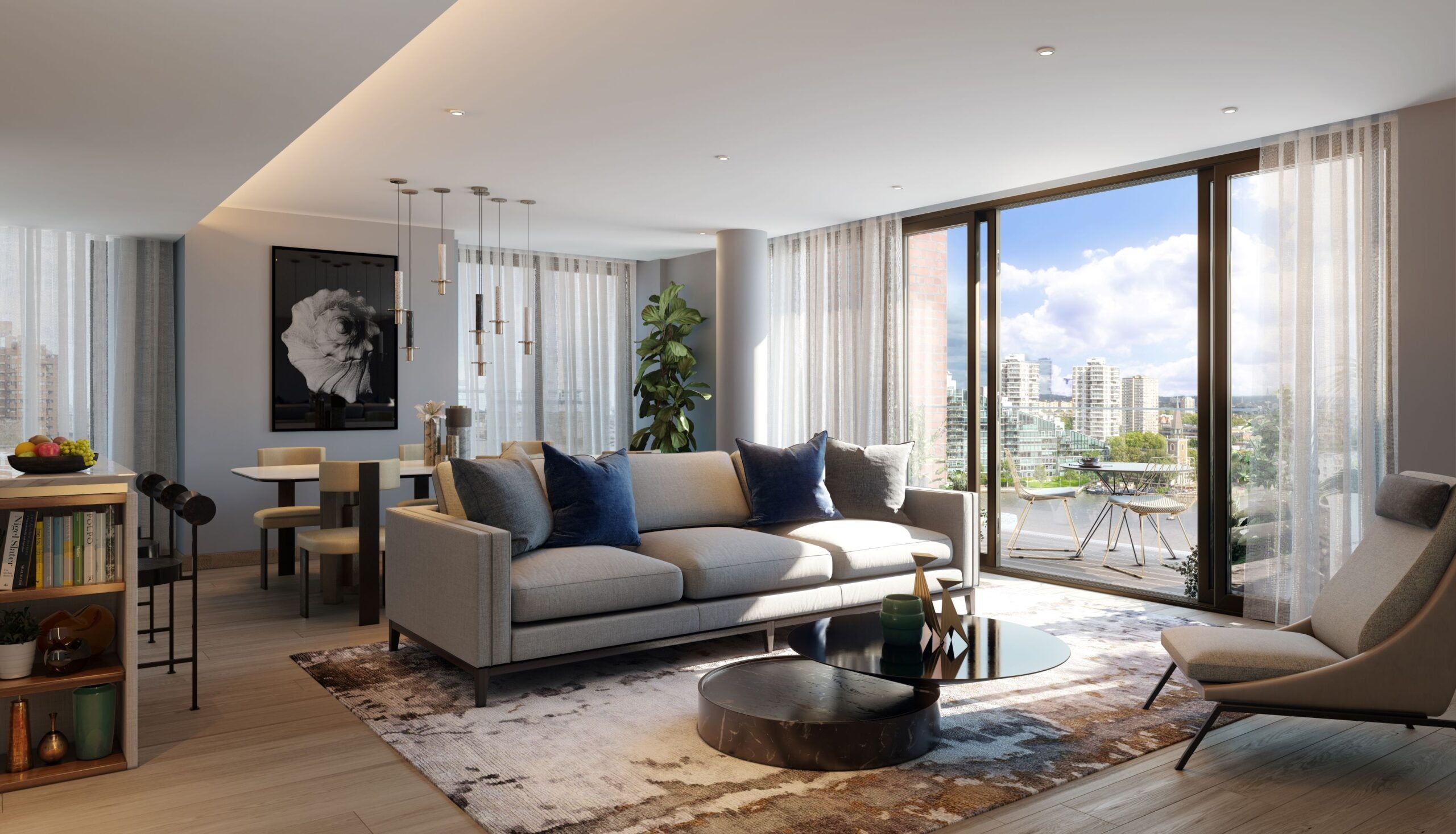 "Taking on a revolutionary new form, Powerhouse will offer a 21st-century living experience like no other in one of London's most coveted boroughs."
Our favorite of the 260 luxury apartments is the four-bedroom lateral apartment on the seventh floor. Sprawling across 1,764 sq ft – with 178 sq ft of balcony space outside – the apartment features brilliant vistas of the Chelsea Creek just below the Powerhouse, and the world-famous London skyline beyond it.
Spaces are light-filled and airy, and designers have been successful in creating a stylish ambiance that subtly combines modern touches such as the floor-to-ceiling windows with the original infrastructure.
[See also: Historical London Grandeur at The OWO Residences]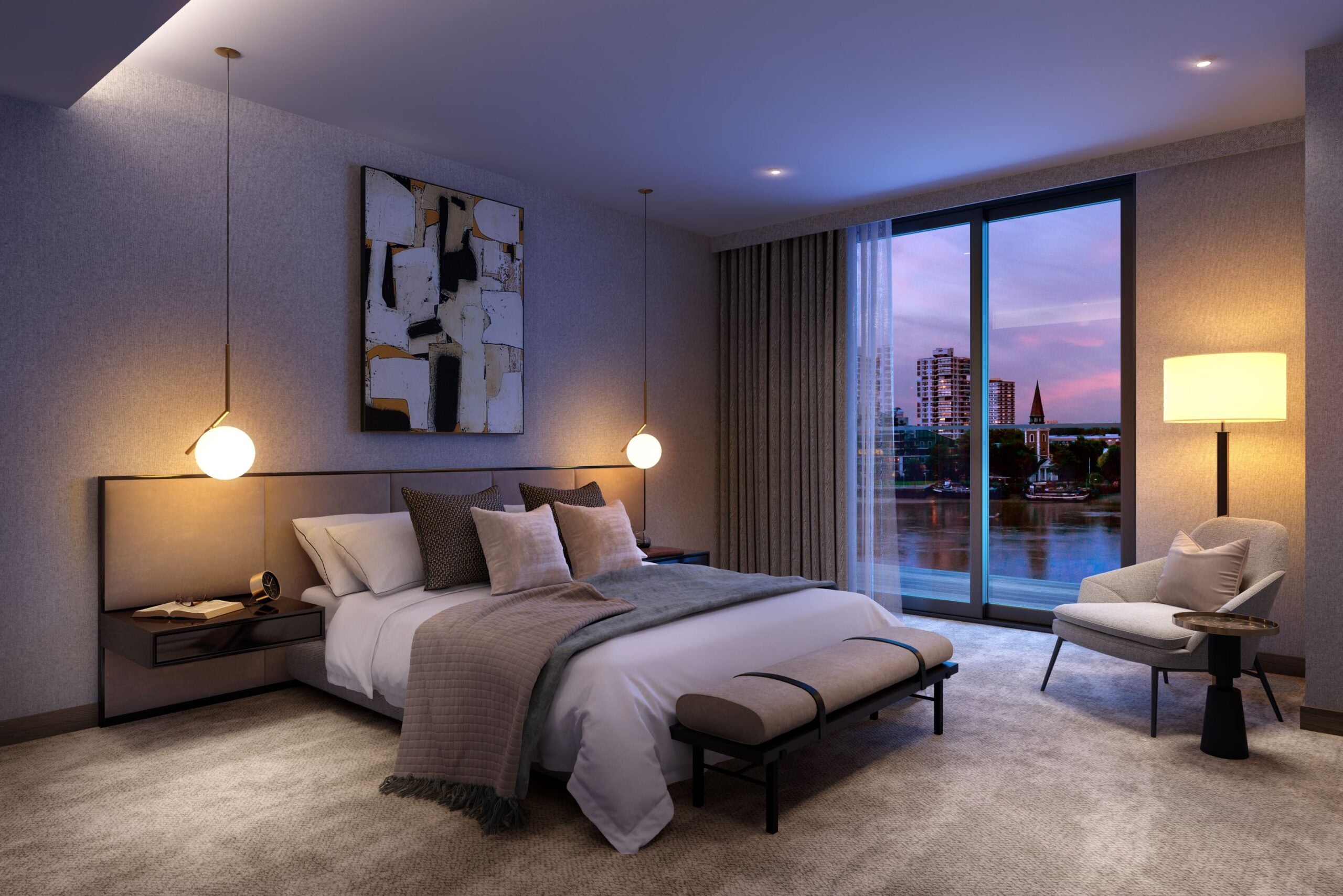 The master bedroom is a large and handsome room, with doors that open up to the balcony – shared with the living room and kitchen – ample storage space, and an ensuite. Two of the other bedrooms are also accompanied by an ensuite, while the fourth bedroom is a smaller space that would be just as appropriate for an office or extensive storage as it would be for a guest room or children's room.
Owners will also be able to take advantage of the fabulous amenities within the Powerhouse. With direct access to over 1,300 sq ft of Thames waterfront – opened to the public for the first time in over a century – the building will include a restaurant for riverside socializing, a state-of-the-art health and fitness center, and even a 65-sq-ft swimming pool.
Perhaps most exciting is the Residents' Club Lounge, which will utilize the enviable views across the Chelsea Harbor and the River Thames for a chic social space for residents and guests.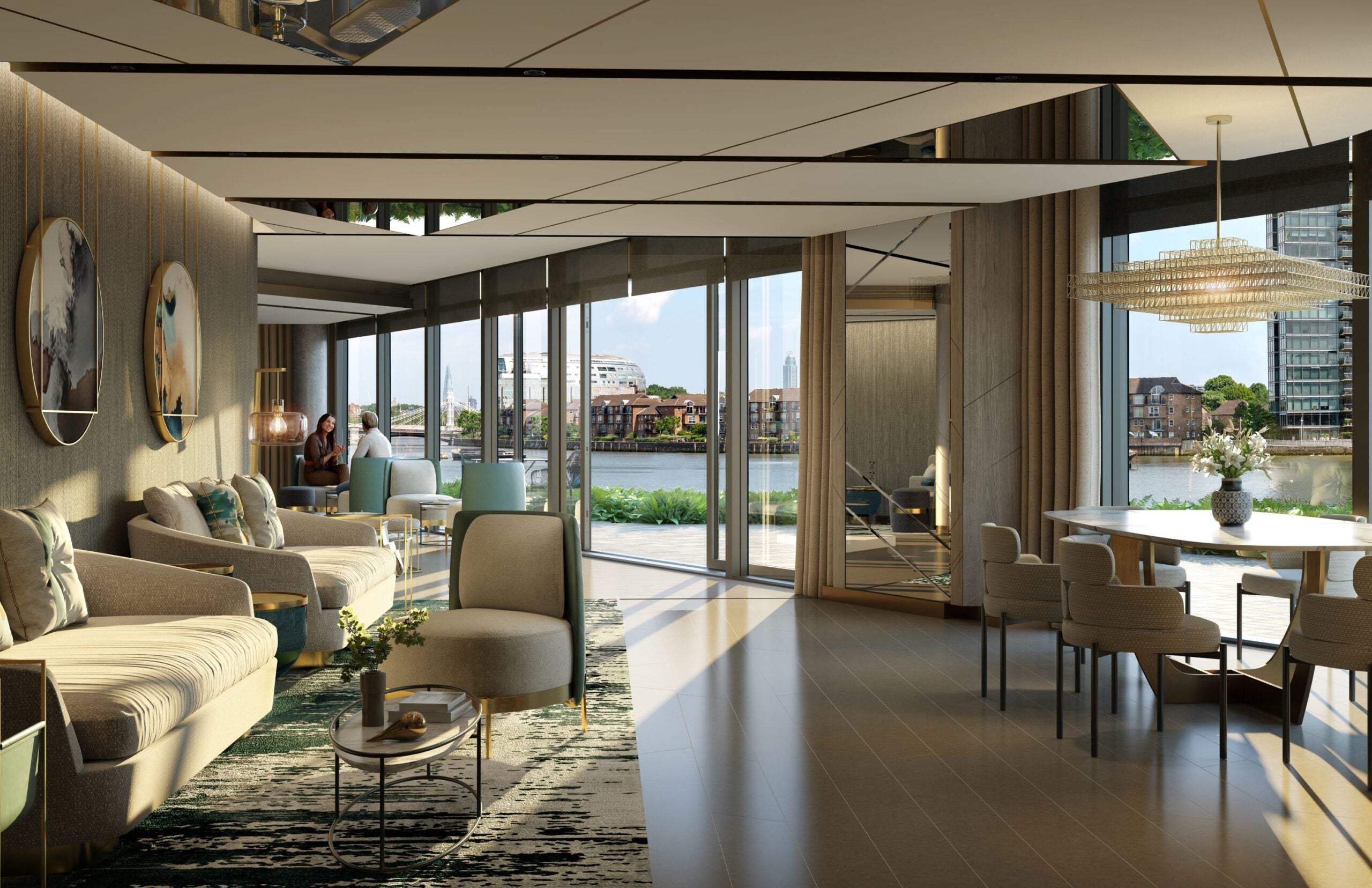 £3,329,000, powerhousechelsea.com
[See also: Last Ritz-Carlton New York Penthouse Available to Buy]