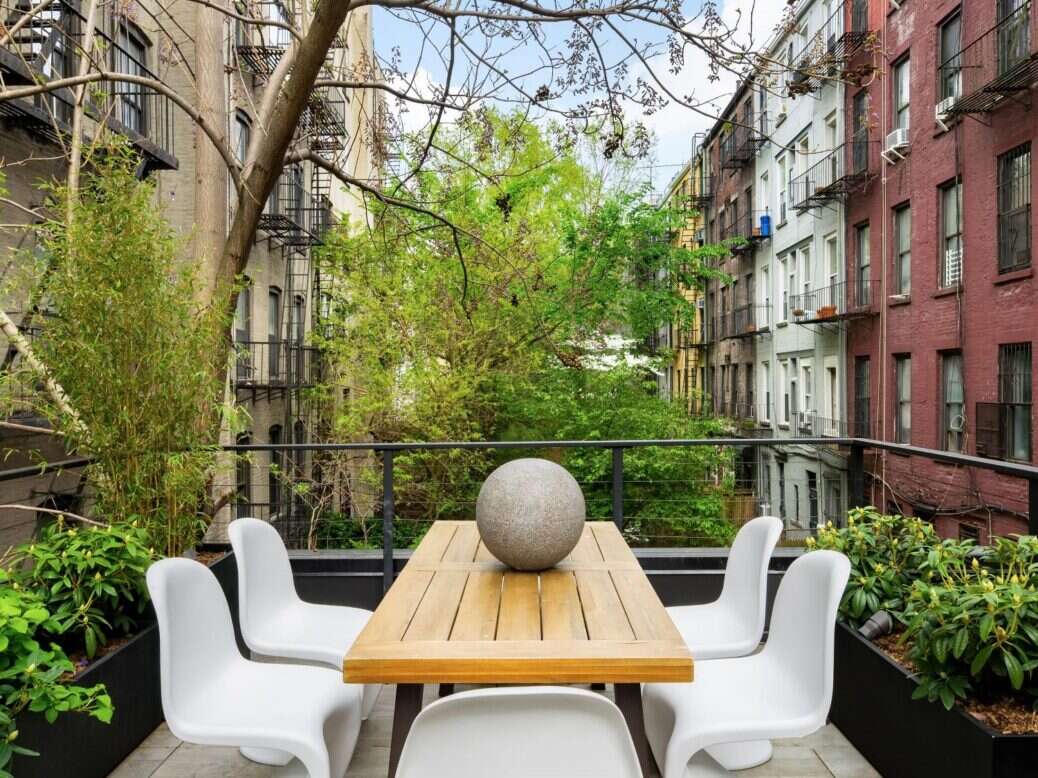 New York City is the metropolis that seems to have it all: unrivalled cultural offerings; the world's most iconic skyline; a peerless gastronomy scene. What else comes close to the allure of Fifth Avenue shopping on a sunny May morning, or the fall palette of downtown Thanksgiving decorations come October?
But, on the island that can only grow up, even its most loyal citizens will acknowledge the lack of private space outdoors can get tiresome. Properties with private outside spaces are real estate gold dust across Manhattan, so when something comes up on the market, we can't help but sit up.
Let us introduce La Botanica, the East Village property with a terrace, a garden and a balcony for optimal space, whether for year-round hosting or a personal slice of sky in the heart of Manhattan's coolest neighborhood.
[See also: When is the Best Time to Visit New York?]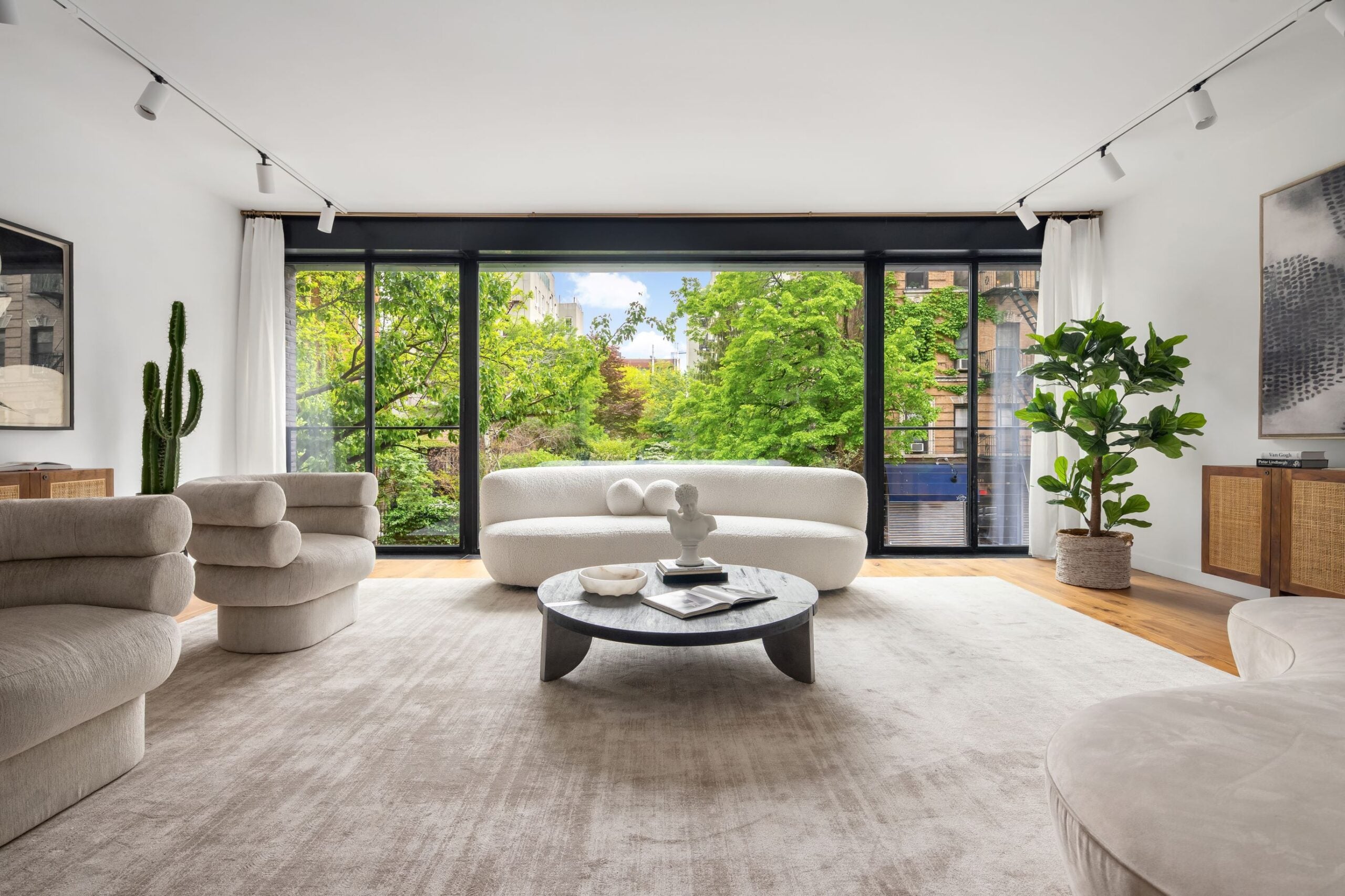 First built in 1900, and recently redesigned by New York City based architecture firm DXA Studio, Apartment 1 of La Botanica draws inspiration from the nearby botanical gardens and iconic Tompkins Square Park for a living experience that blissfully marries the freshness of its unique outdoor spaces with all the best that comes with owning an East Village property.
"La Botanica is a collection of private homes that each feels like its own hidden oasis," says Wane Norbeck of DXA Studio.
"While the simple exterior façade is meant to be an understated, yet refined and hand-crafted street presence, the interiors completely open up in an unexpected and dramatic way to embrace the secret botanical garden across the street, which is the essence of La Botanica."
[See also: Saks Fifth Avenue Rolls Out Personal Shopping at Hotels]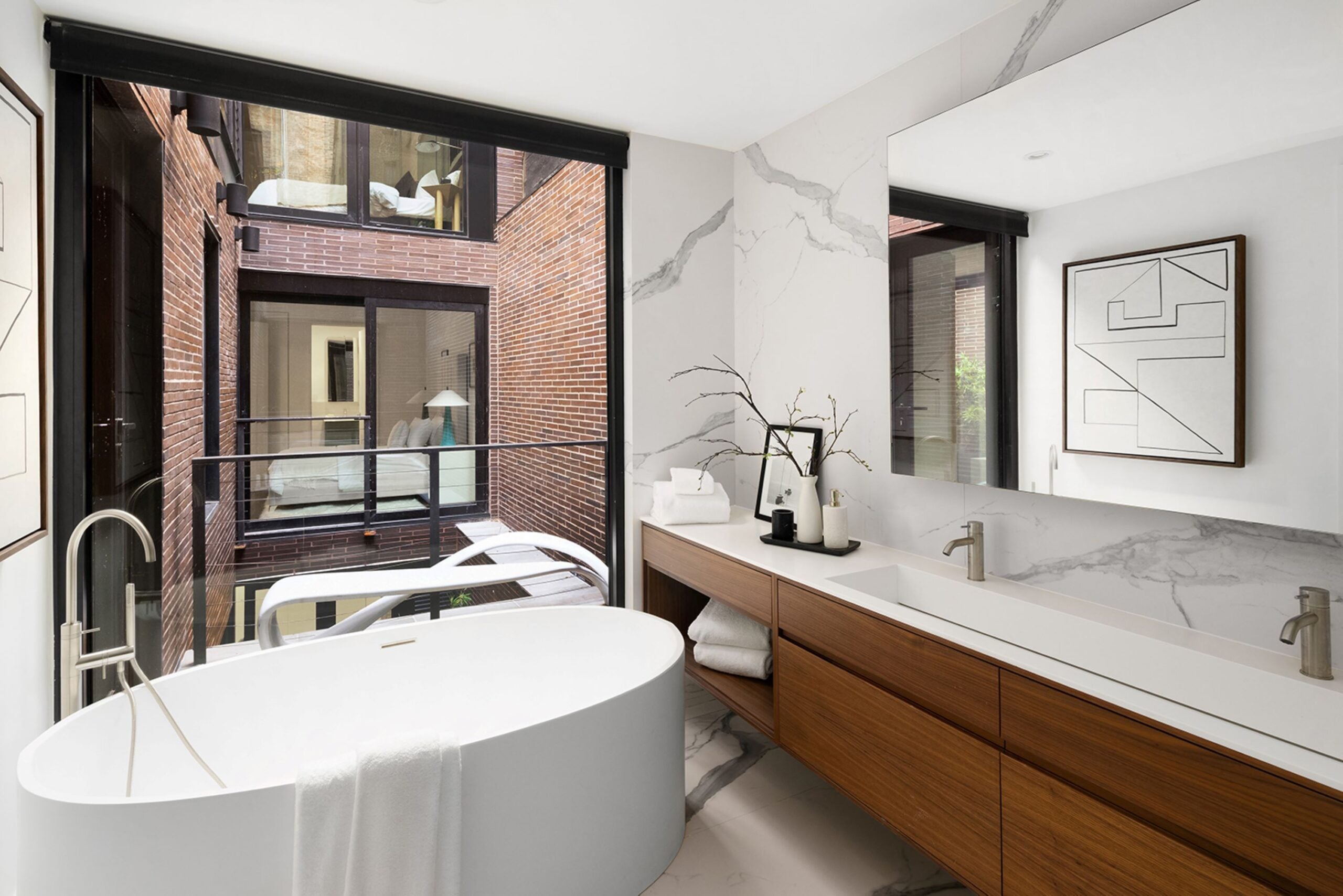 And with four bedrooms and four and a half bathrooms, this property – in which a wood and glass staircase forms the center of the light and minimalist interior – is just as suitable for small families as it is for hosting loved ones.
Natural light is one of the most notable luxury qualities of the property; even some of the grandest spaces in the city suffer from the concrete jungle's layers upon layers of buildings obstructing the sun. With all three outdoor spaces providing natural light through insulated glass walls, daylight compliments the interior design palette of black walnut flooring and white wall detailing.
Other features of this East Village property include a powder room, a cellar, a state-of-the-art kitchen, several flourishing living spaces and ample storage space.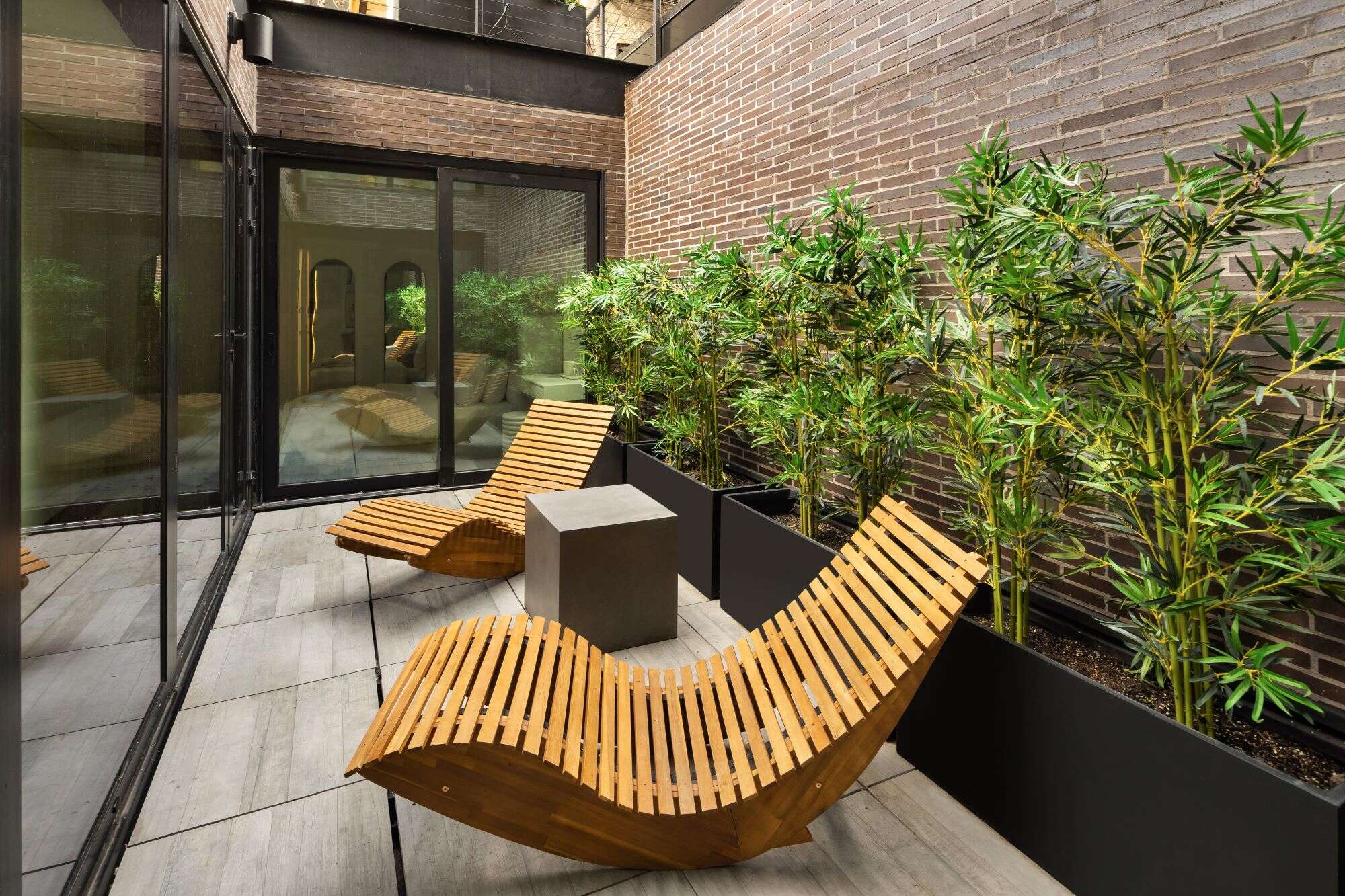 "Inspired by the neighborhood's famous gardens, including the 6BC Botanical Garden just across the street, this sprawling residence is a biophilic oasis," commented Kirsten Jordan of Douglas Elliman.
"Massive windows frame views of lush greenery. Myriad terraces and private outdoor spaces provide moments of calm. Soaring skylights bring in the full range of natural light. This might be the most peaceful dwelling in all of Manhattan and yet it's around the corner from everything."
$5,250,000, douglaselliman.com
[See also: Last Ritz-Carlton New York Penthouse Available to Buy]