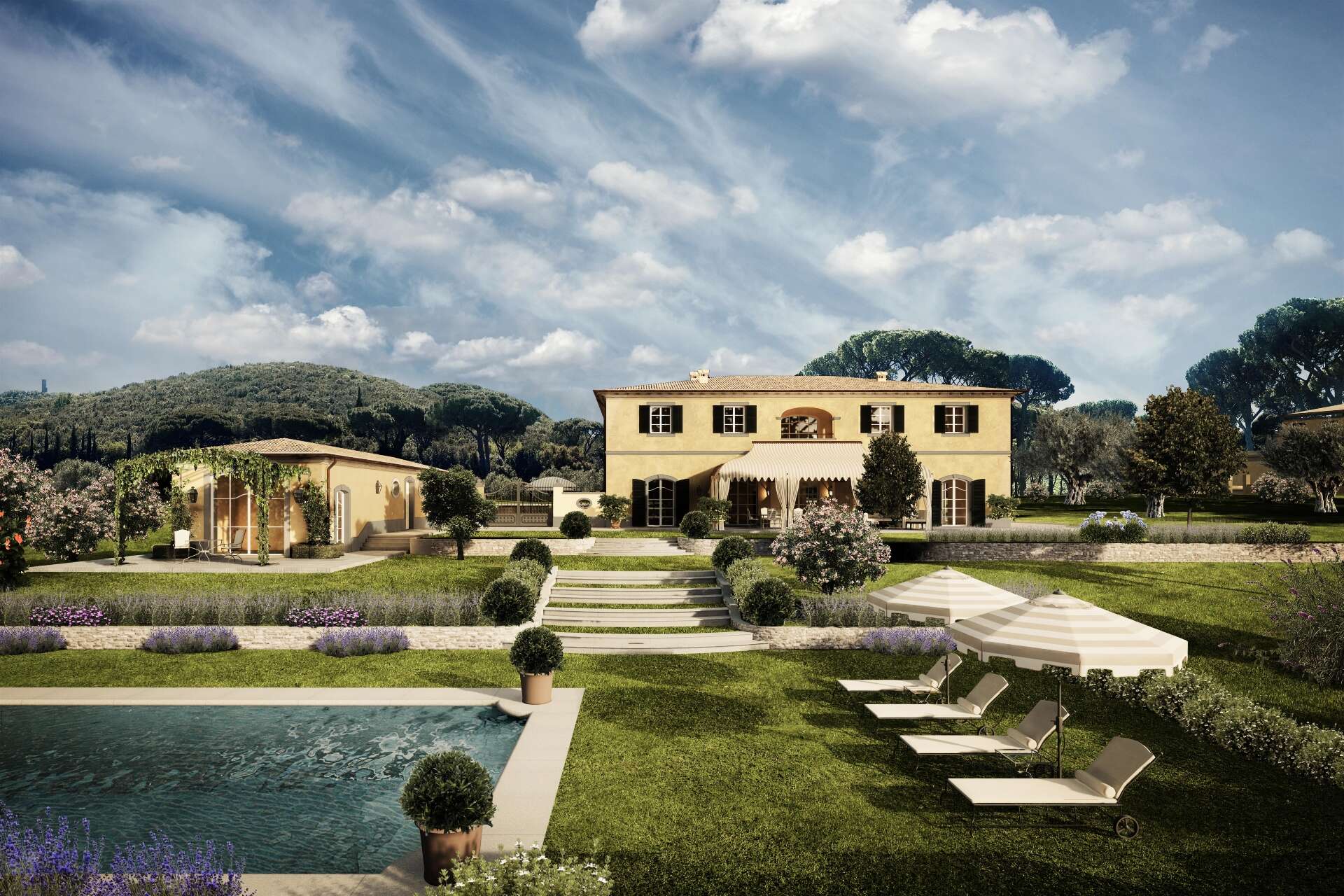 Famous for its relaxed lifestyle and world-class wines, Maremma is a beautiful region found in western Tuscany, Italy, near the edge of the Mediterranean Sea. If you are looking for a beautiful piece of property in Italy, Maremma is the ideal location – and you're in luck, as the area's well-known and historic Serristori estate has recently been restored, with six pristine villas becoming available for purchase.
Better known as Le Ville Serristori, the Serristori estate has been brought back to life by the creative team and company behind the Four Seasons Hotel Firenze and Palazzo Tornabuoni in Florence. Engagement with the local community was important for the creative team, which is why each of the six villas that make up the estate has been redesigned and renovated by local craftspeople.
[See also: Spa of the Week: Fonteverde Tuscany Spa]
[See also: The Most Beautiful Wineries to Visit in Italy]
The full estate covers a total of 92 acres with a range of outdoor amenities that villa residents can enjoy, including a large kitchen garden where residents can pick their own fruit and vegetables, platforms for yoga and meditation and a woodland play area for children. Each villa also comes with its own private swimming pool, vineyard – tended by experienced farmers –and a private beach cabana on a private stretch of beach next to the glittering Mediterranean.
Each of Le Ville Serristori's villas has been painstakingly crafted to blend the history and heritage of the estate with modern living. Prospective owners are invited to work together with Serristori's team of architects and interior designers to add personal touches to their properties, or to work with the dedicated landscape team to create beautiful gardens.
When it comes to property in Italy, the villas at Le Ville Serristori are some of the best and most exclusive in the country. The estate is located next to an area of protected coastline; the team has made sure that the natural environment both on the estate and the coastline remains unspoiled and untouched, to allow the local eco-systems to continue thriving.
[See also: This 16th Century Estate is a Mediterranean Dream Home]