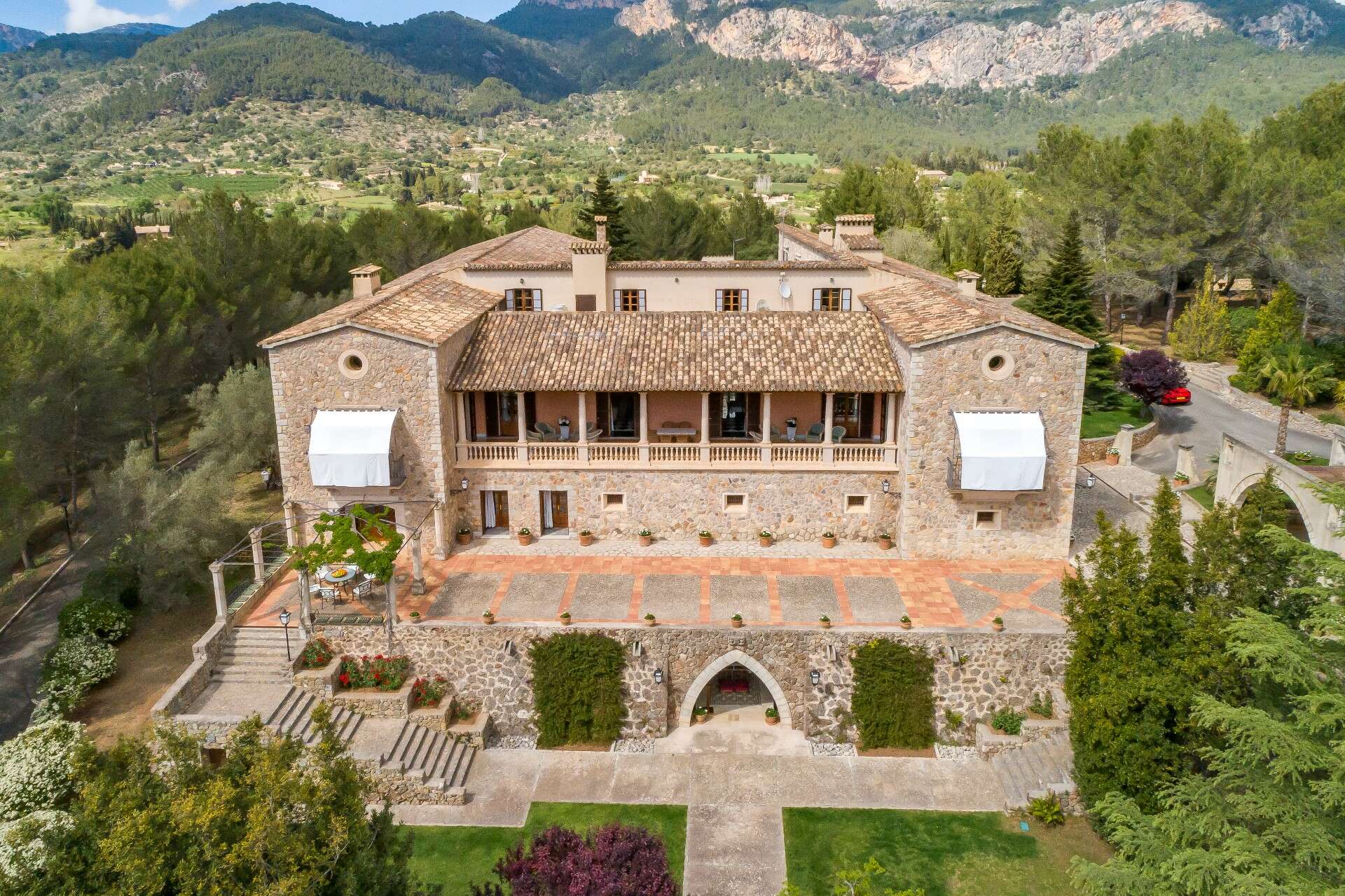 Situated on the sunny Spanish island of Mallorca, Son Serralta is one of the most exclusive properties in the area – and this dreamy Mediterranean home currently available for purchase through auction. Valued at over $32 million, the unique estate has roots back to the 16th century and sits across almost an estate that is almost 7 million sq ft. The main home includes 10 bedrooms and 16 bathrooms across three stories.
Other features of the estate include a tennis court, two swimming pools and a secured garage for up to seven vehicles. Across the grounds there are a number of landscaped gardens and an abundance of olive trees. The property even comes with the opportunity to apply for a license that would allow the estate's new owner to start up an olive oil production company.
"One of the most important aspects of Son Serralta is that the property has the ability to be economically self-sustaining, owing to its expansive self-contained natural resources and ability to establish the production of olive oil or set up an agro-tourism hotel. The new owners could certainly benefit from the property's ability to pay its own way," explains Mark Ratcliffe, sales director at Imperial Properties (the real estate agent running the auction).
[See also: The Most Desirable Property Markets in the World]
On the ground floor of Son Serralta there is a range of spaces including four bedrooms, two living rooms, two dining rooms, a library, a music room and an expansive kitchen. The first floor comprises another three bedrooms, a third living room with a tall, vaulted ceiling, a second kitchen and a third dining room, which features an authentic Mallorcan snug space beside a chimney, known as an escalfa-panxes.
Finally, the top floor of the Mediterranean home has a number of rooms with multi-use options depending on residents' requirements, which could act as additional bedrooms, staff quarters or offices and workshops. A large, self-contained guest house is situated near the villa as a second, smaller property. It features three bedrooms, two bathrooms, its own kitchen and living room and a terrace overlooking the expansive grounds.
The estate is rich in Mallorcan history, with the site dating back as far as the Middle Ages, meaning Son Serralta comes with several points of historic interest. For example, an old spring with an underground gallery and pond are still visible, which are reported to have been built between c. 1018-1203. There is also a standalone chapel within the property's grounds; the consecrated building has been decorated internally by famous German artist, Nils Burwitz, and can be used for a range of religious ceremonies and events.
Bidding for Son Serralta opens June 9, 2021. For more information or to register your interest, visit imperial-properties.com.