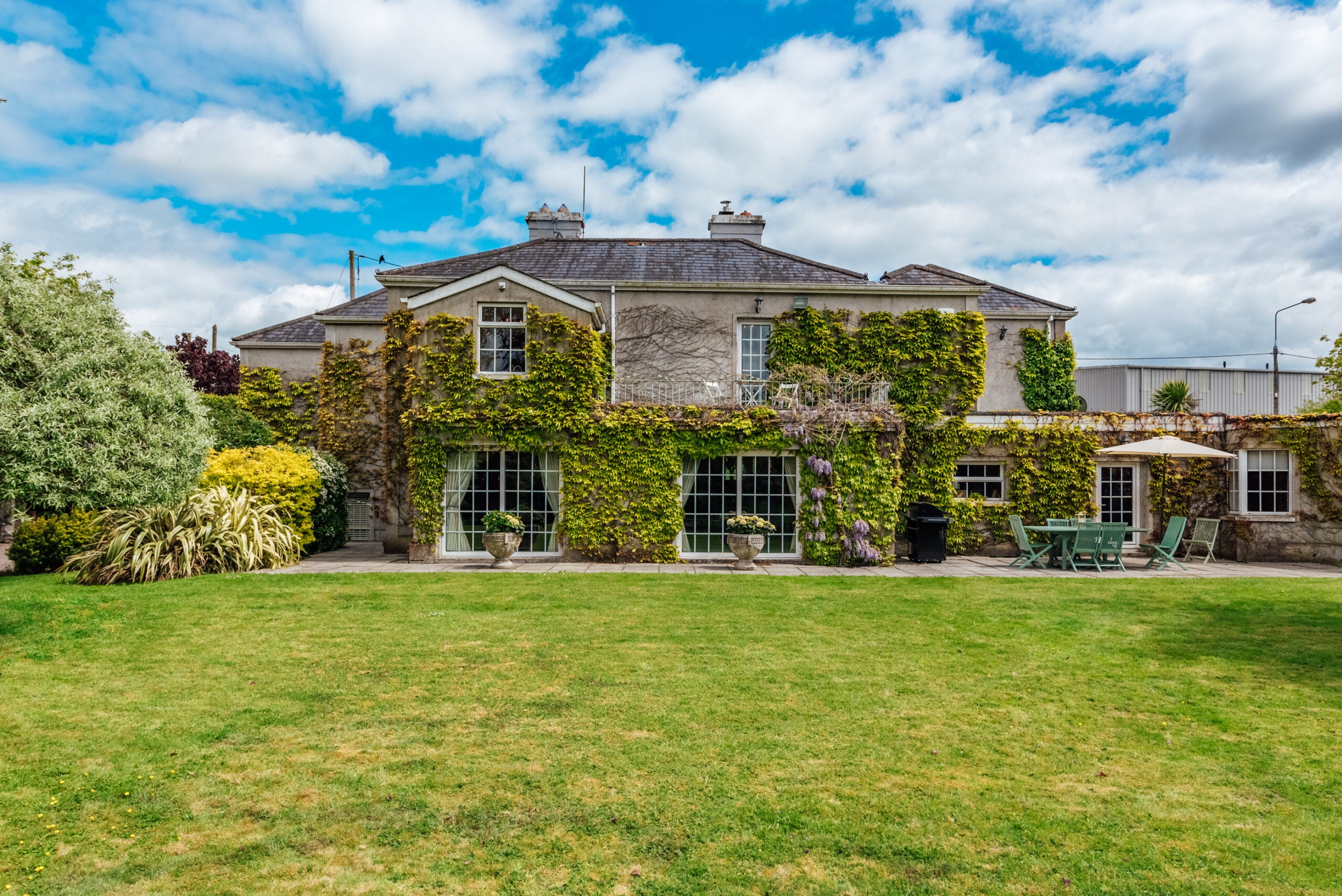 Previously the home of renowned equine veterinarian Stan Cosgrove, this impressive period home in Ireland has recently come on the market for the first time in over 30 years. Set on 1.2 acres of land directly overlooking the River Barrow (the second longest river in Ireland), the five-bedroom property is situated within the bustling town of Monasterevin, an area that – thanks to the several bridges along its waterways – is often referred to as the 'Venice of Ireland.'
Called Barrow House, the unique and private property has over 5,000 sq ft of internal space set across two floors. All five of the bedrooms have en-suite bathrooms and can be found on the upper floor of the building. The master bedroom is particularly special, featuring built-in wardrobes and its own private balcony that overlooks the surrounding landscape.
[See also: The Best Irish Whiskey Brands In the World]
The ground floor of Barrow House features a kitchen and breakfast area with four oven Aga, a pantry and a library that spans the width of the house, complete with a fireplace and fitted bookshelves. There is also a dining room and summer sitting room on the ground floor, both of which include doors that lead out to the patio and garden, and Adam-style fireplaces framed with white marble.
The gardens and grounds of Barrow House are another of the property's key features. It has an expansive collection of lawns and a sunken garden, all of which are south-facing to get the best natural light. At the rear of the property, there are also grounds that could be used for growing fruit and vegetables, helping any future resident in their efforts to become self-sustained. There is also a tennis court and swimming pool as part of the property's outdoor facilities.
As well as being a stunning piece of property on its own, Barrow House also has an interesting history; it has been the home of Stan and Maureen Cosgrove since the late 1980s. Stan Cosgrove is the world-famous equine veterinarian, known for establishing one of the most highly respected horse treatment facilities in the world, Troytown Veterinary Hospital in County Kildare.
From $852,000. Visit jordancs.ie for full details.