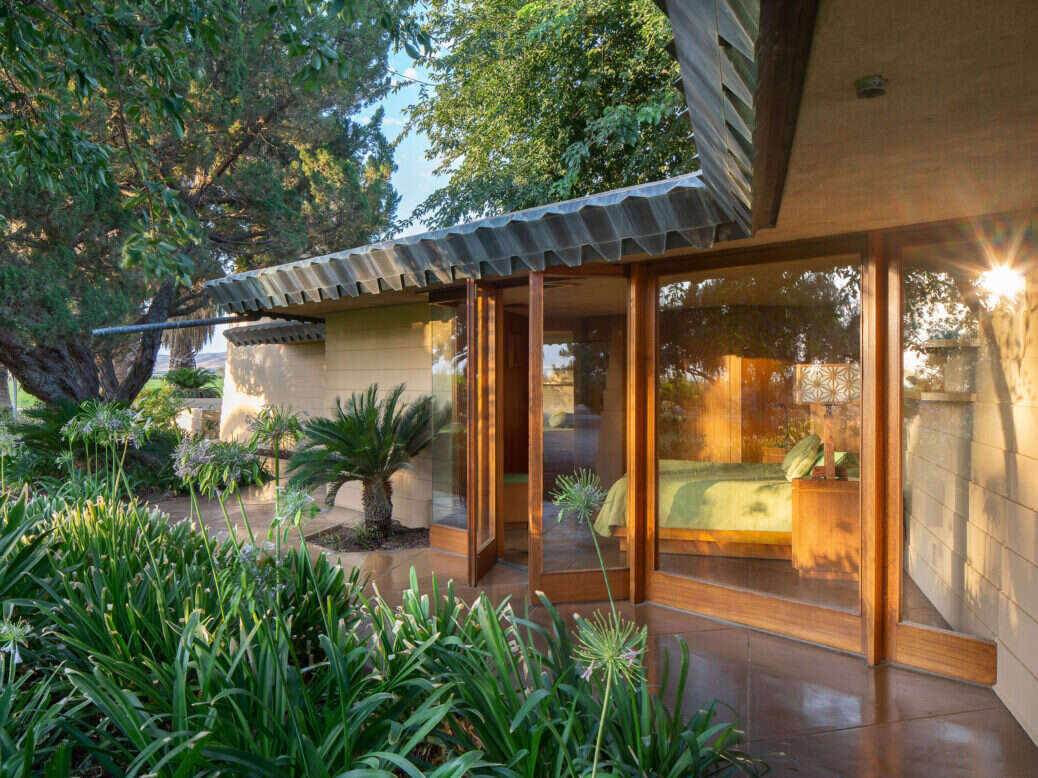 A property in the style of a ranch designed by one of the most celebrated names of American architectural history, Frank Lloyd Wright, is on the market in sunny California: and we could not be more excited.
Featuring all the classic markings that so define his style; flat roofs with overhanging eaves, wide windows, and the distinguishable use of the horizon to reflect the vastness of the prairie terrain, the property, Fawcett Farm, is one of the last projects Wright ever designed.
Fawcett Farm sprawls across 96 acres in Los Banos of central California's San Joaquin Valley. Completed in 1961, the ranch features seven bedrooms and six bathrooms, and has been carefully preserved and restored within its original detailing with Wright's grandson, Eric Lloyd Wright, himself also an architect.
[See also: Exploring the Unexpected on the Road in Arizona]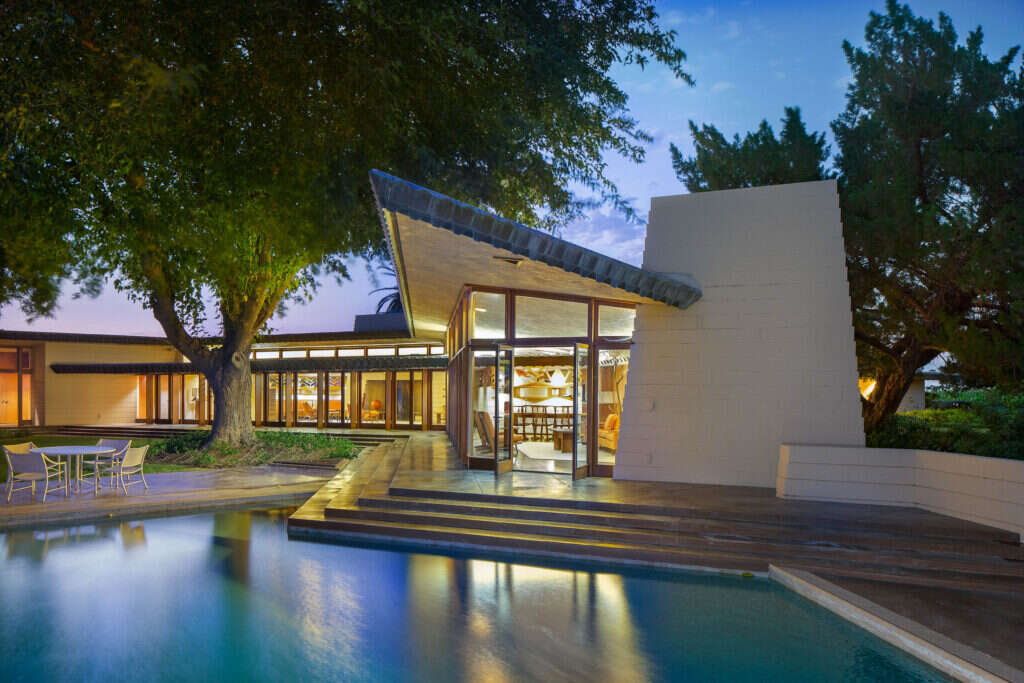 The 4,000 square foot home takes advantage of the natural Californian light with floor to ceiling windows, in which the walls of glass are framed with hardwood. A brilliant geometric motif runs through, and the wooden cabinets, shelving and even seating reflect both the motif and the mid-century aesthetic so pioneered by Wright.
The mid-century ambience of the property is further reflected in the coloring used within the design of the interior. Expect warm browns and subtle oranges that mirror the woodwork, which are brilliantly contrasted with cream walls and carpets.
[See also: The Most Luxurious California Staycation Destinations]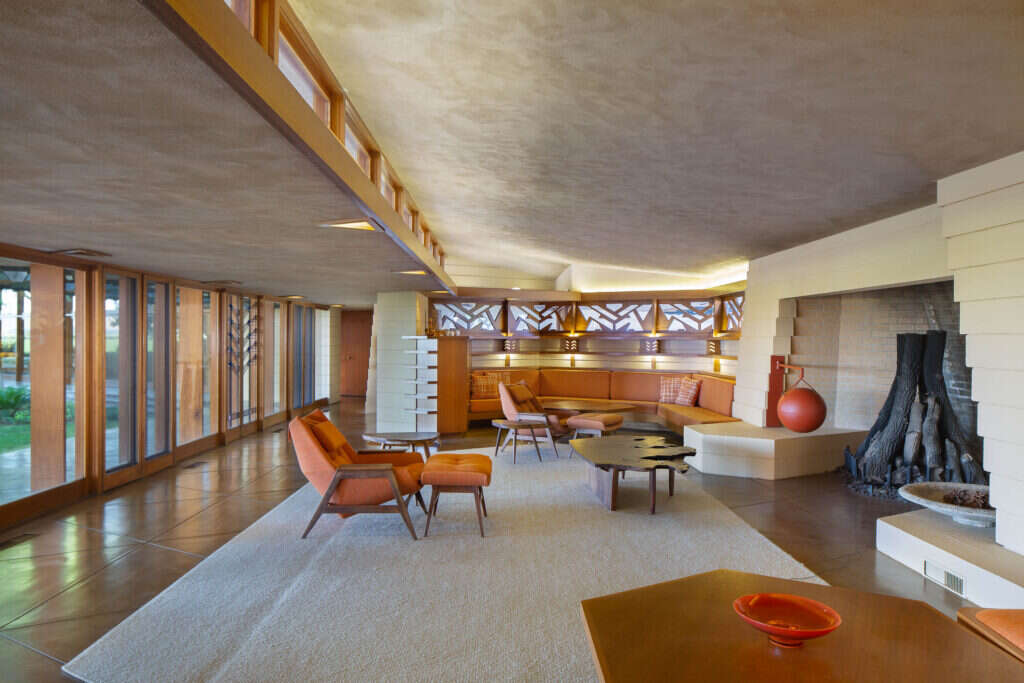 The open floor plan renders the property perfect for hosting, connecting the living, dining, and family areas, eventually opening up to the house's outdoor pool and patio, which is also accessible through the master bedroom.
The garden space is particularly notable for its landscaped grounds, including a Japanese garden with a koi pond and waterfall. 
[See also: Jean-Michel Gathy on Designing the World's Most Iconic Hotels]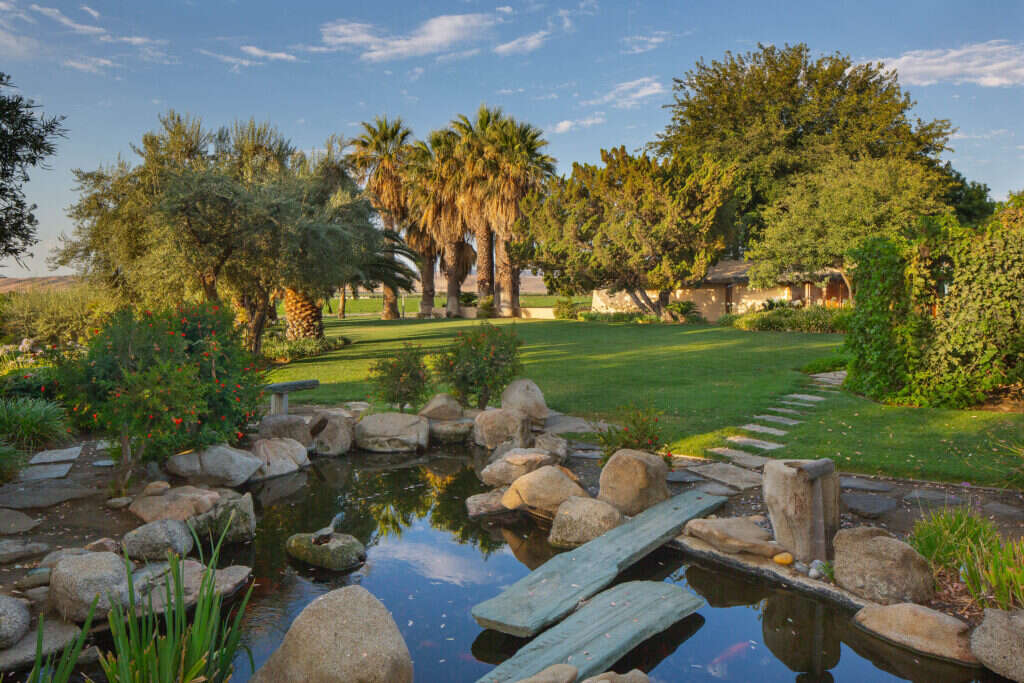 In line with Wright's prairie influences, much of the acreage is ripe for agricultural production, as well as the keeping of horses.
By the edge of the property is a preserved wetlands, ideal for fishers, hunters, and birdwatchers. The opportunities for outdoor recreational activities are abound; there are numerous hiking trails, and owners will be undoubtedly inspired in the mountain views projected into the house by the brilliant use of windows.
[See also: Prestigious Peninsula: Inside Four Seasons Resort Costa Rica]