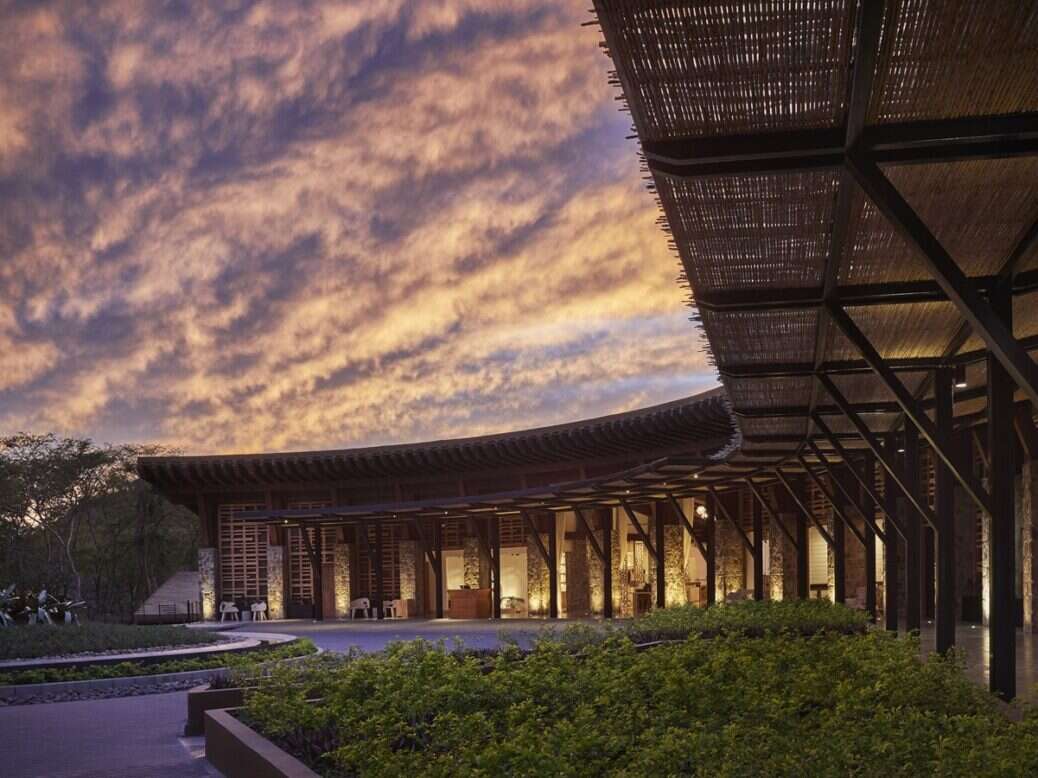 Pass through the entry barriers of Costa Rica's private retreat of Peninsula Papagayo and the unassuming landscape dotted with a handful of exclusive hotels soon gives way to winding emerald rainforest. It is at the very tip of this narrow stretch of pristine Pacific coastline that you will find Four Seasons Resort Costa Rica.
Four Seasons landed in this biodiverse corner of Costa Rica in 2004 when the Central American nation was a mere toddler on the global travel stage. Nearly two decades on, and it is still one of the most prestigious resorts in the country, in part thanks to a $35 million renovation in 2017.
Five minutes after arrival – with a chilled coconut pierced by a biodegradable straw in hand  – it's easy to see the resort's universal appeal. Attentive service, five-star accommodation and three swimming pools, all of which is flanked by two beautiful white sand beaches providing year-round warm waters. There's little not to like.
If you do manage to pull yourself away from the white cabanas on the shoreline, boredom is nigh impossible for both adults and kids with a bottomless timetable of events and classes. Rum and chocolate tasting, Latin dance classes, tennis lessons, spinning, and of course, an 18-hole, par-72, Arnold Palmer signature golf course are all on offer. But it is the awaiting eco-adventures in the resort's natural surroundings that are likely to prove the most memorable.
[See also: The Most Anticipated Hotel Openings of 2022]
Stay
In hallmark Four Seasons's style, the eco-certified Costa Rican resort offers a bounty of luxury options. Guest rooms are a spacious 603 sq ft and come with outdoor terrace, soaking tub and toiletries courtesy of eco-luxe Spanish brand, Natura Bisse. The third-floor Cielo rooms provide the best vantage point for glowing sunsets over the bay.
Tucked away in the treelined hillside is where you'll find the resort's suites. Taking interior style cues from local design, all deliver spectacular bay or ocean views through floor-to-ceiling windows and most come with a private plunge pool.  
Families or groups of friends will appreciate the extra space in the 2,480-sq-ft, split-level Canopy Premier Plunge Pool Suite. Embracing the tropical climate, its ensuite bedrooms are connected to the main living area by sun-draped outdoor walkways making you feel a bit like you're in your own very luxurious treehouse. You might even spot a howler monkey swinging through the branches if you're lucky.
[See also: Natural Paradise: Inside the Eco-Luxe Habitas Tulum]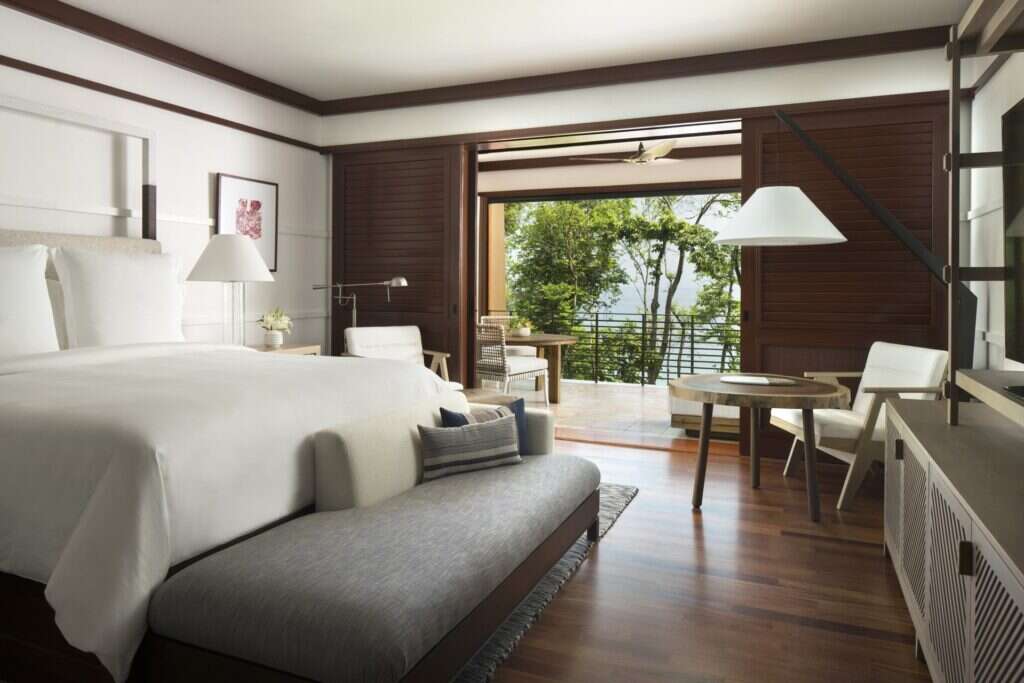 The premier Miramar Suite will feel like a home away from home boasting an ocean-view pool, kitchen (including a pantry with $500 stocking credit), multiple terraces, and even a green lawn large enough to throw a football.
It is, however, Four Seasons Resort Costa Rica's newest additions that truly unleash the wow factor. Enter the private residences at Prieta Bay. Unveiled in 2020 and set within a prestigious gated section of the resort, the 17 villas range from three to five bedrooms and offer expansive open-plan living. The pinnacle of modernist design, glass walls usher in enchanting views of land and sea. And they don't just look the part. Sleek performance-based architecture prioritizes the environment through features such as low-energy cooling systems which run on renewable energy (99% of Costa Rica's energy comes from renewable sources.)
The new kids on the block are maybe only overshadowed by the resort's three ultra-exclusive and ultra-private gated villas: The Casa Del Mar Residence; The Casa Del Cielo Residence Estate and the sprawling Casa Las Olas Six-Bedroom Residence. Perched on a prime stretch of the peninsula overlooking both the bay and the Pacific Ocean, the latter of the three offers 18,475 sq ft of living space for up to 12 adults, a swoon-worthy 150-ft swimming pool, a gym and chef's kitchen.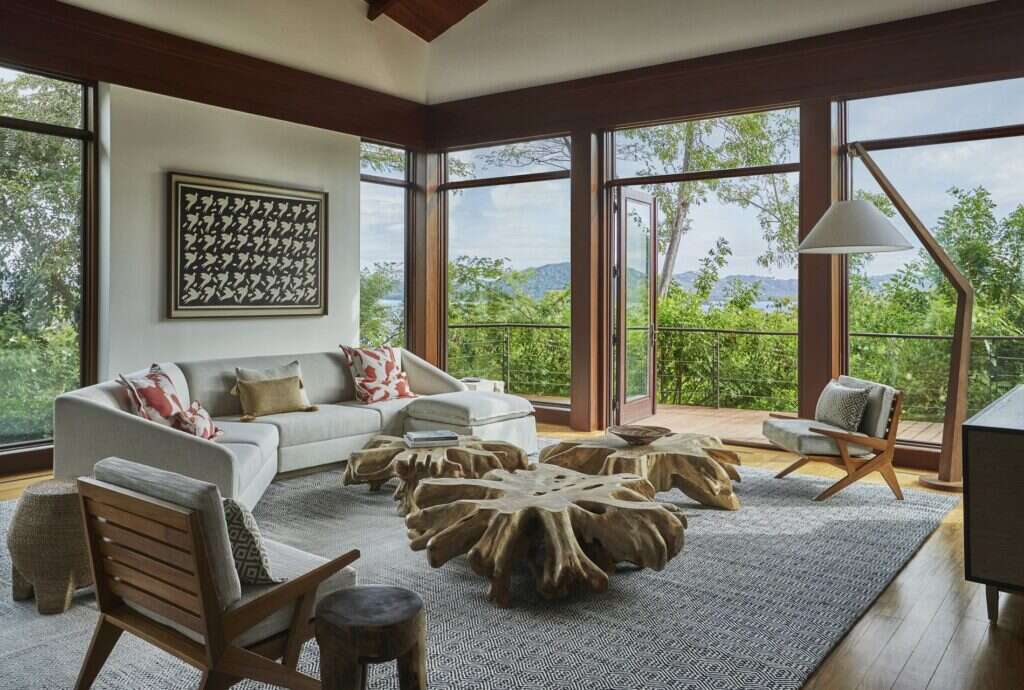 Dine
Five restaurants and two lounges make for a very diverse culinary offering. Bahia, a laidback Latin grill serves up an incredible breakfast with everything from Costa Rica's national dish of Gallo Pinto, to plant-based delights like cauliflower pancakes with almond butter, berry compote and cacao nibs.
Follow the sound of the DJ and you'll find chic all-day spot Anejo. Here, cocktails and a global mix of tapas and sushi can be enjoyed. (Order the Thai peanut chicken skewers at least once.) For dinner, grab a table on the moodily lit outdoor terrace of Pesce, which plates elegant Italian fare crafted predominantly from local ingredients.
Our favourite however was Nemare – Four Seasons' steakhouse at the Peninsula Papagayo golf clubhouse. Deriving its name from the local Chortega world for 'smoke', masterfully seared prime cuts of American and Wagyu beef are served alongside a pic'n'mix platter of sauces, flavoured seasonings (passion fruit salt anyone?) and an indulgent selection of sides like truffle fries and chorizo mac and cheese. Lighter dishes such as pan-seared snapper with quinoa and garden-roasted chicken are also good choices. For a bit of everything go for the six-course tasting menu which includes oysters, three kinds of steak as well as the chocolaty Tenorio fondant for dessert.
[See also: Luxury Hotel Collections Championing Responsible Travel]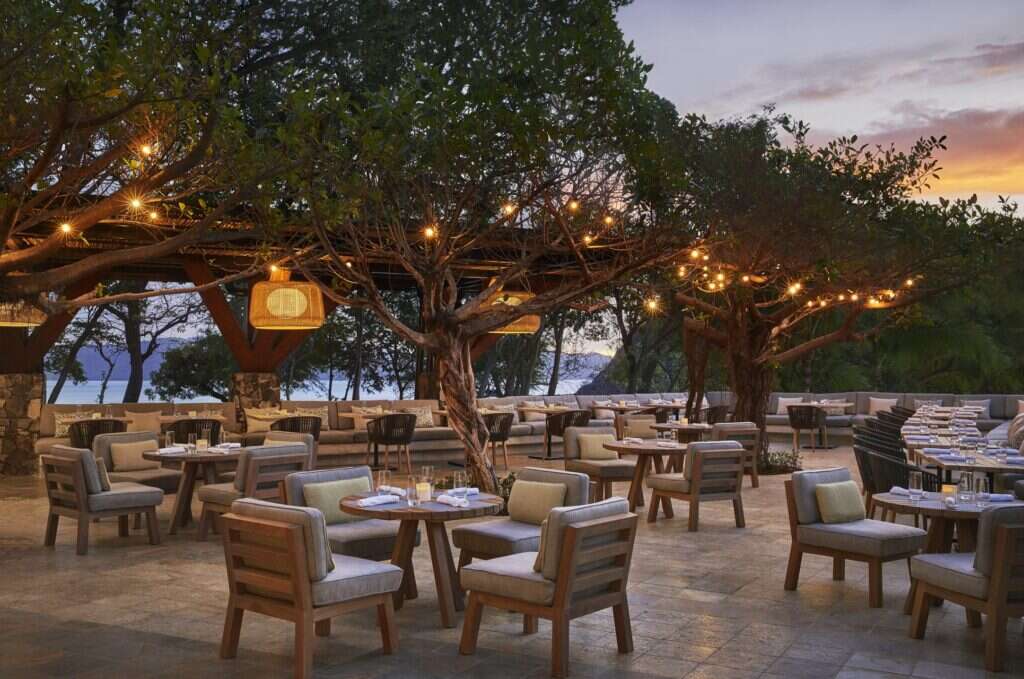 Relax
The spa at Four Seasons Resort Costa Rica draws inspiration from both the modern and traditional, utilizing local essential oils, herbs and clay. For example, the healing Volcanic Purification Ritual begins with an exfoliating volcanic ash treatment, followed by the application of a detoxifying volcanic mud mask from nearby Arenal volcanic reserve and a soothing massage.
Personalized wellness consultations are available to help guests integrate well-being into day-to-day living beyond their stay. The resort's menu of yoga and guided meditation classes will certainly help you start as you mean to go on. There are also more spiritual offerings like the Cacao ceremony which invites you to reconnect with your true self. Each is available in group or private format.
Explore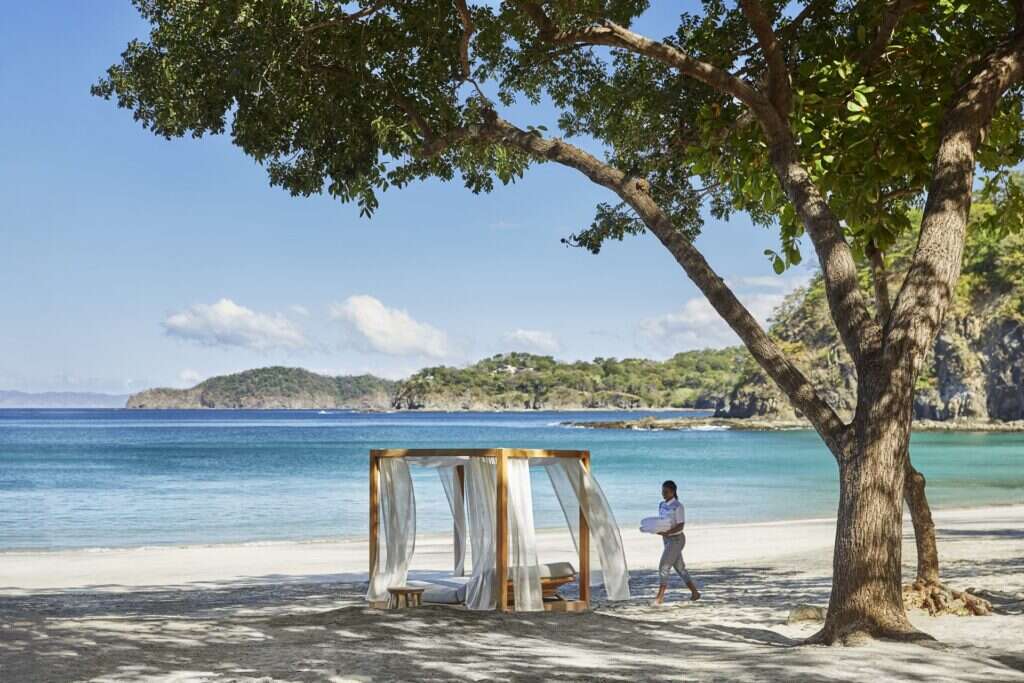 At 45 acres, you don't really need to leave the confines of the Four Seasons Resort to get a taste of Costa Rican wilderness.
Kayaking and snorkelling led by the hotel's expert instructors is complimentary and a great introduction to the local flora and fauna. For those who want to make a difference during their stay, the coral gardening experience in partnership with Peninsula Papagayo's conservation imitative invites guests to help revitalize the endangered Guiri Guiri Reef by planting coral fragments.
Adventures on the 1,400-acre peninsula and beyond are coordinated by in-house outfitter Papagayo Explorers. A team of expert naturalist guides are on-hand to tailor-make a trekking, rafting or mountain biking trip just for you.
Suites start at $2,936 per night. Contact +506 2696 0000, fourseasons.com