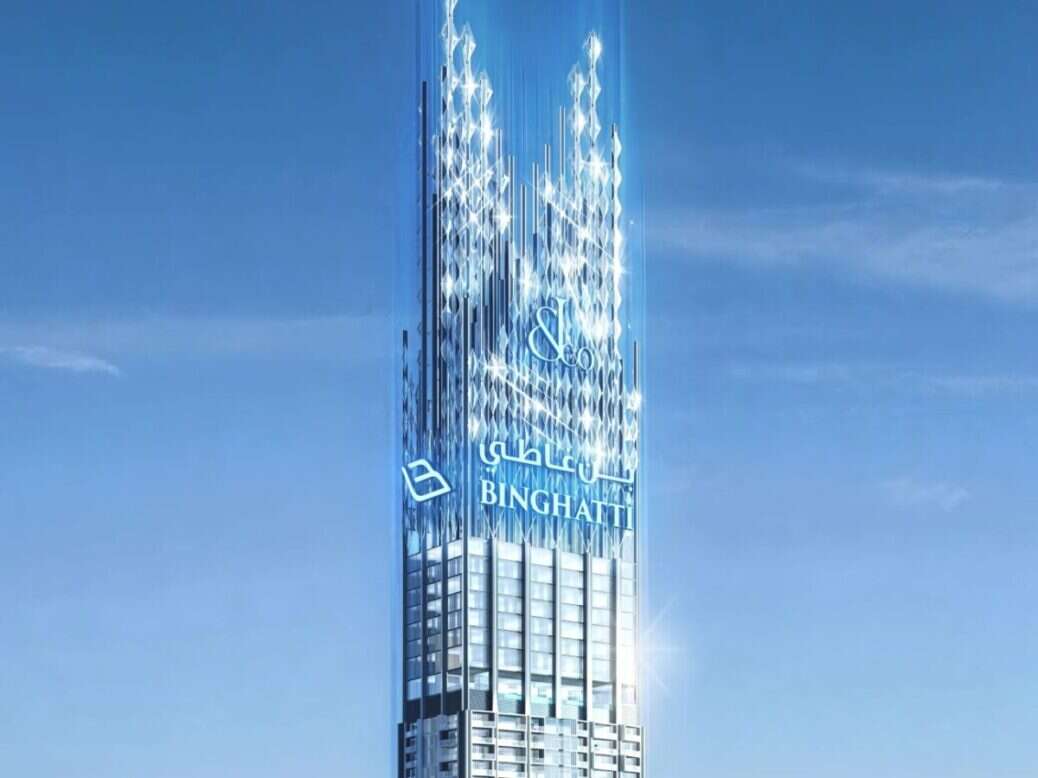 When Jacob & Co hit the headlines, it's usually to unveil a dazzling new timepiece. But for its latest project, the luxury watchmaker has charted new territory, teaming up with Emirati developer Binghatti to design an ultra-luxe skyscraper in Dubai.
Situated in Business Bay, the city's bustling financial district, the 100-story tower is Jacob & Co's first foray into real estate. Not one to shy away from bold designs, the watchmaker hopes its new project will break records to become the planet's tallest residential structure.
As you might expect, the striking skyscraper nods to the complex worlds of watchmaking and high jewelry. "We took inspiration from the complex horological movements that beat in Jacob & Co timepieces and we integrated them into the key elements of the tower," explained Muhammad Binghatti, CEO and head of architecture at Binghatti.
[See also: The Most Luxurious Hotels in Dubai]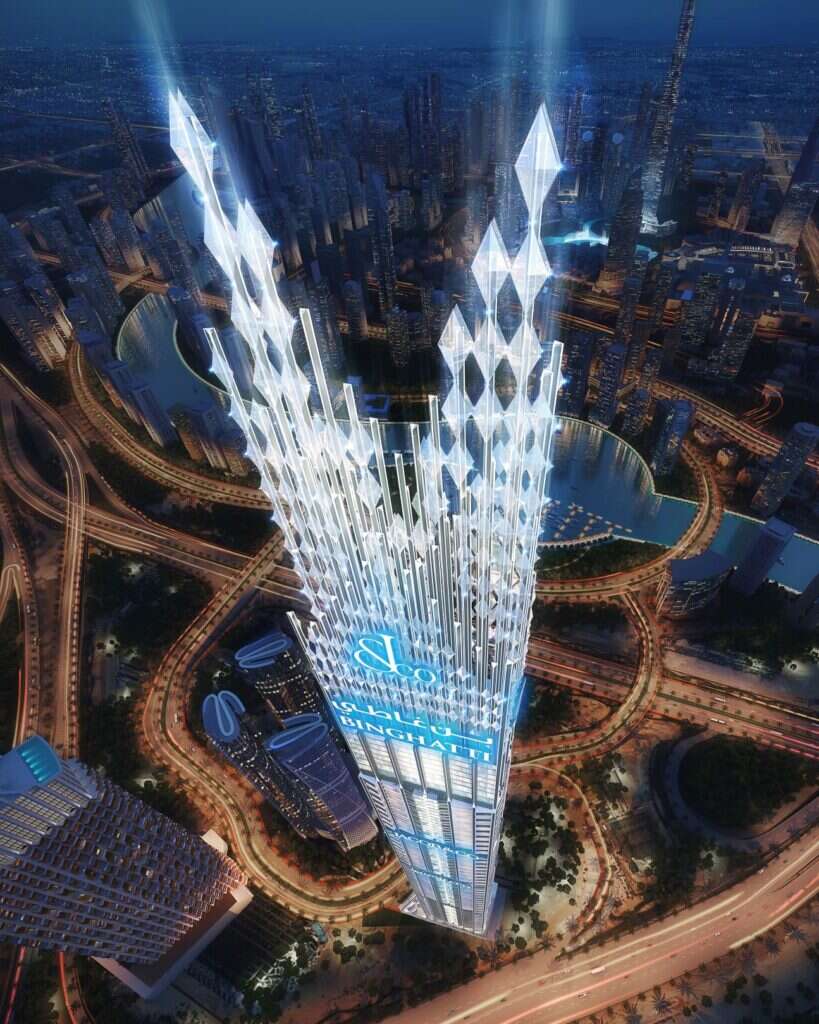 "The diamond-shaped spires sitting at the peak of the tower are reminiscent of an actual crown, an ornament of unique finesse inspired by the design of Jacob & Co's finely cut gems. This is the apex of the luxury narrative in this evocative construction, a signature feature that adds further grandeur to the city's skyline."
The tower will be home to an exclusive collection of two-bedroom residences (Sapphire Suites) and three-bedroom apartments (Emerald Suites). But the most extravagant abodes of all will be the luxurious penthouses each named after an iconic Jacob & Co timepiece: Fleurs de Jardin, Astronomia and Billionaire.
"The interior design of the penthouse collection will be directly inspired by their unique aesthetics," said Jacob Arabo, chairman and creative director of Jacob & Co. "As suggested by the name, the Billionaire Penthouse is the hypertower's jewel in the crown."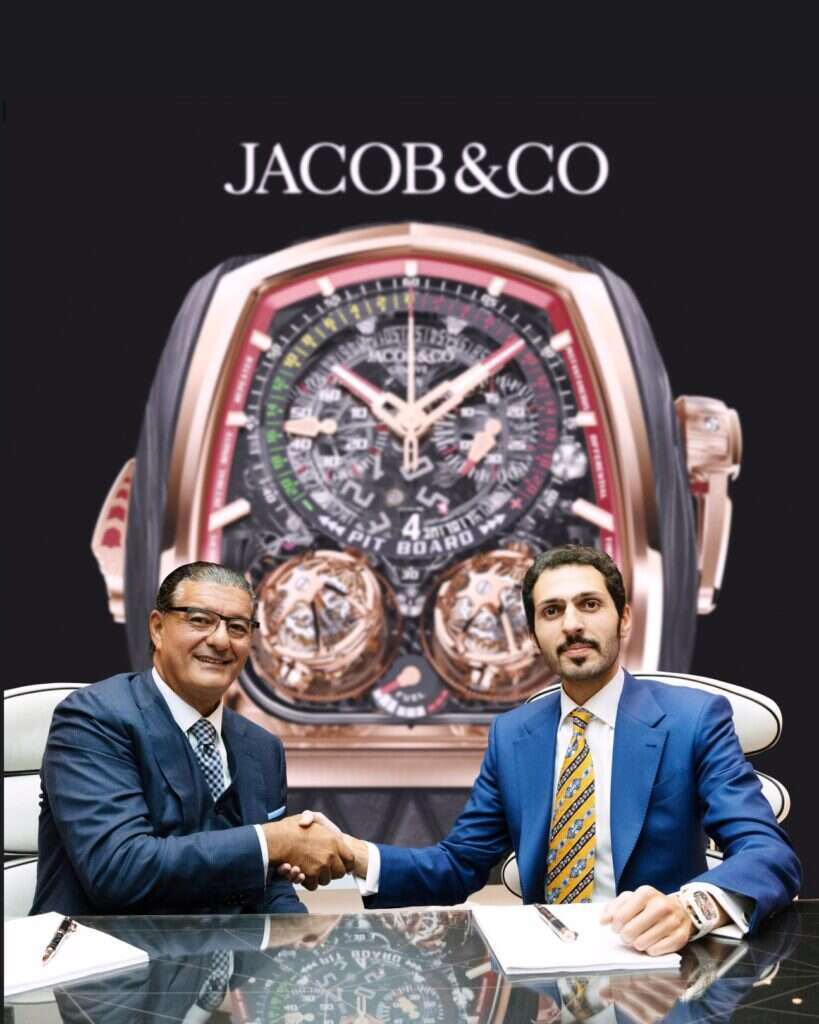 Future owners of the coveted Jacob & Co skyscraper residences will also have access to an array of amenities including an infinity pool, luxury spa, gym, private club and lounge. As well as designing the skyscraper itself, Jacob & Co will also be creating limited edition timepieces and jewelry that clients can buy with their new residence.
"Our driving force is ingenuity and originality," commented Arabo. "It leads us to design jewels, watches and now a hypertower, unlike anything the world has seen before."
Jacob & Co and Binghatti are hosting an exclusive event on 16 November at the Coca-Cola Arena in Dubai where prospective buyers will have a chance to register their interest in the properties.
[See also: Jacob & Co Creates Limited Edition Gotham City Watch]
The Elite Traveler Holiday Gift Guide has launched with over 100 ideas across 10 categories. Visit the Elite Traveler Holiday Gift Guide here.