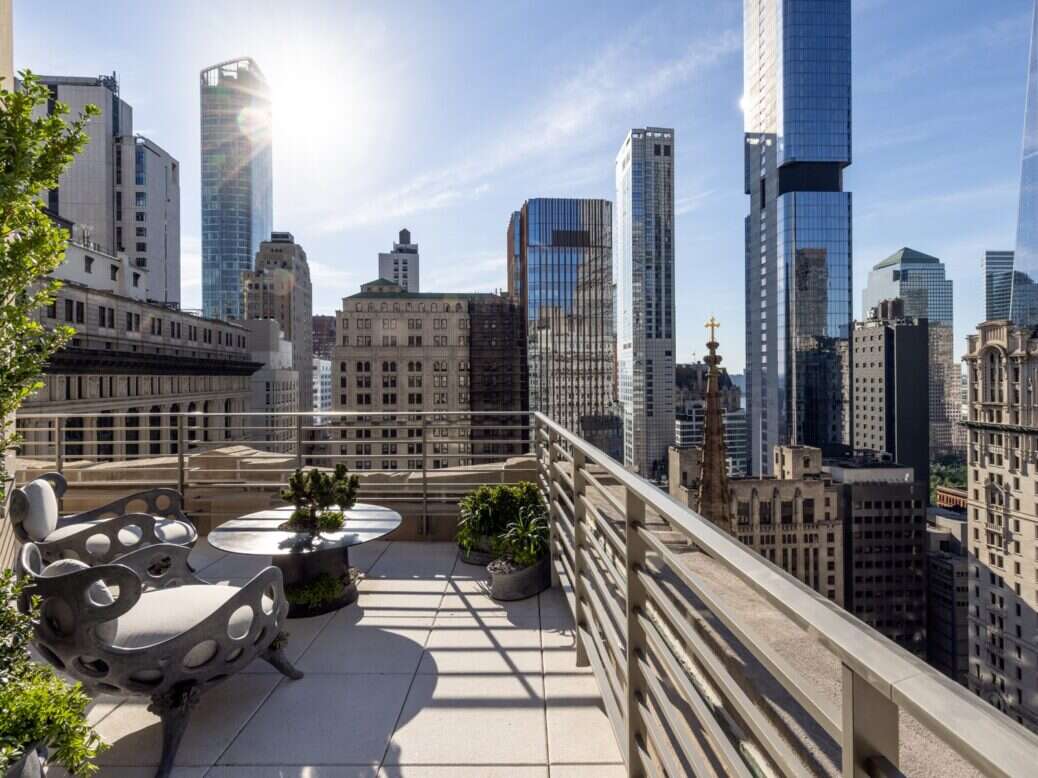 The largest residential renovation in New York City history, downtown Manhattan's One Wall Street is the city's thrilling new landmark that promises to usher in the new golden standard for luxury living.
Boasting both extraordinary design and glorious comfort, world-renowned interior designers Cyril Vergniol and Elizabeth Graziolo of Yellow House Architects have taken inspiration from the glamour of Art Deco to design the model apartments and first-of-its-kind residential co-working space, One Works.
"The opportunity to work on One Wall Street was a once-in-a-lifetime experience, particularly as the Art Deco period has always been one of my favorite architectural styles," Graziolo said.
[See also: The Most Anticipated Hotel Openings of 2022]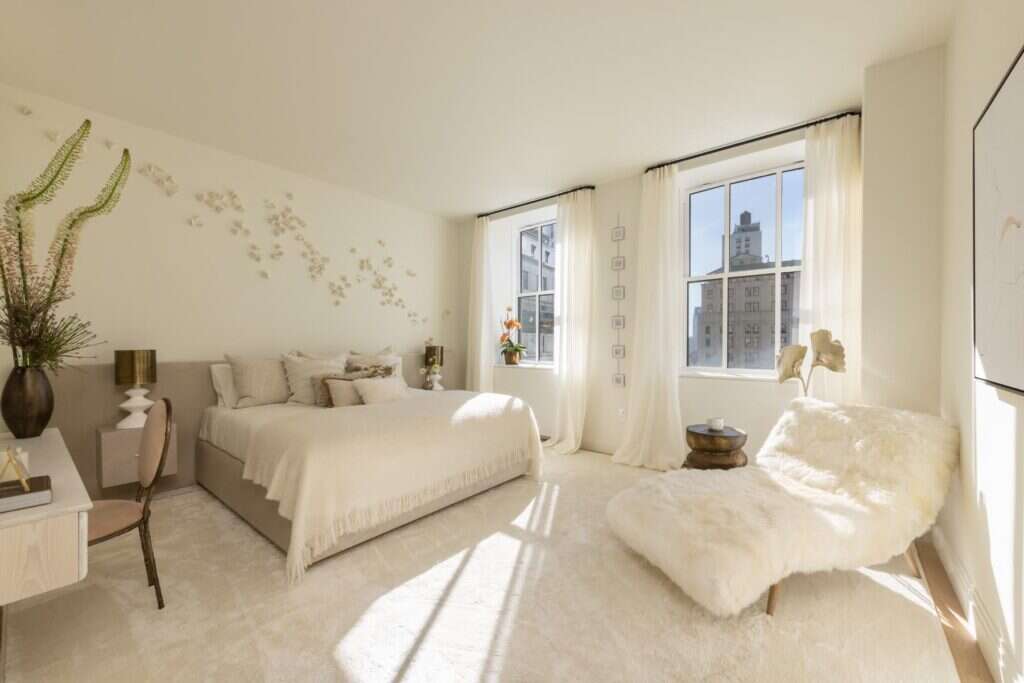 "It has been a pleasure working closely with Harry Macklowe throughout the design process and understanding his vision for the property," Graziolo continued, speaking of the founder of Macklowe Properties. "We have learned from each other's experiences and challenged each other's artistic beliefs to develop a stunning unit."
Yellow House Architects, which has worked alongside award-winning architect Deborah Berke, paid homage to the grandeur of One Wall Street's stature, which was designed by The New York Times "Architect of the Century" Ralph Walker.
Extracting inspiration from the building's exterior, the architecture firm ultimately softened the material of the stone to establish an elevated living space whilst not losing any of the building's iconic character.
Fusing both modern and traditional pieces throughout the apartments, the end result is an interior that pays homage to the vintage glamour and old-school romance of the Art Deco period that One Wall Street's timeless architecture embodies.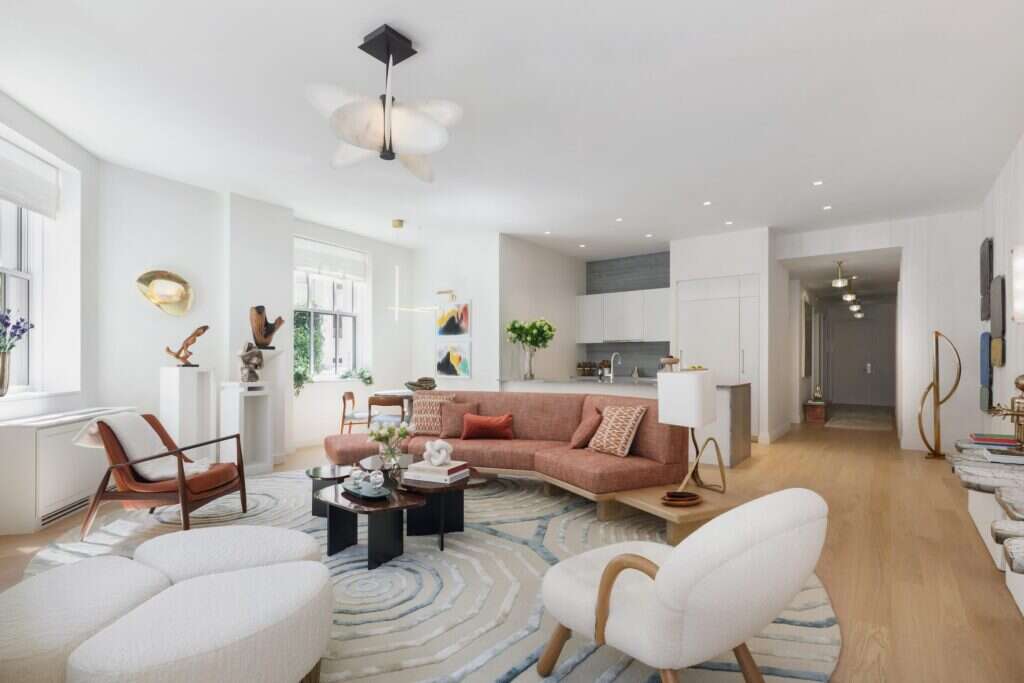 And it's not just the American 1930s that One Wall Street draws inspiration from. Acclaimed designer Vergniol, who was raised in France, incorporated bolder and more eclectic designs through a collection of both antique and contemporary furniture and art.
"For me, as a Frenchman, a building such as One Wall Street represents the idea of New York that I had as a child, only knowing the city through images – a stone skyscraper in pure art deco style," Vergniol said.
"New York City has long been a hotbed for artistic expression, supported by its vibrant arts community and local independent galleries," Vergniol expanded. "With this in mind, we felt it was important to honor the heritage of One Wall Street through our work with local artists and galleries."
[See also: Inside The Ned NoMad New York]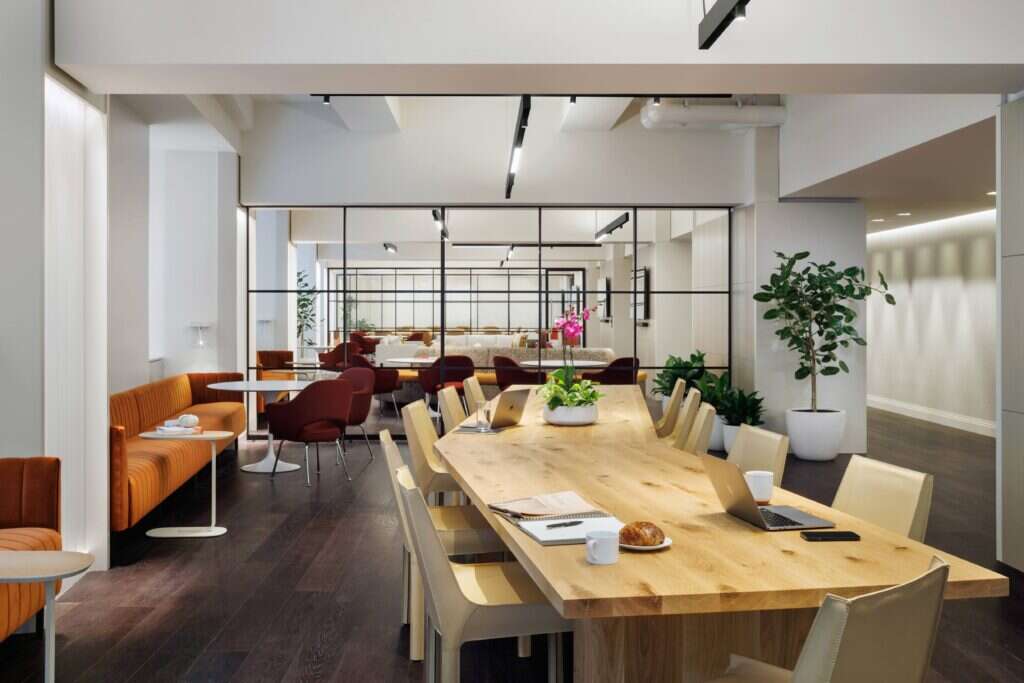 Perhaps one of the most notable aspects of One Wall Street is One Club, a 100,000-sq-ft space allocated to a hotel-level standard of amenities. Here, there is a residents-only glass-enclosed pool, a state-of-the-art wellness and fitness center, private and informal dining in the One Club Dining Room, and a full-time concierge.
One Club also boasts its own co-working space, open to residents only, complete with two large conference rooms for meetings and presentations, two soundproof phone rooms, and two state-of-the-art podcast rooms with equipment supplied upon request.
Berke and her team worked closely with Harry Macklowe to establish a space that served the residents as well as pay tribute to the original features of the building's architecture. "Our vision was to contrast the old with the new, building a modern, adaptive, and reusable framework which can be layered over time while still acknowledging the historic Art Deco accents throughout," she said.
One Wall Street hosts over fifty residences, divided into the Terrace Collection, the New York Harbor-facing Harbor Collection, the Loft Collection, and the Tower Collection.