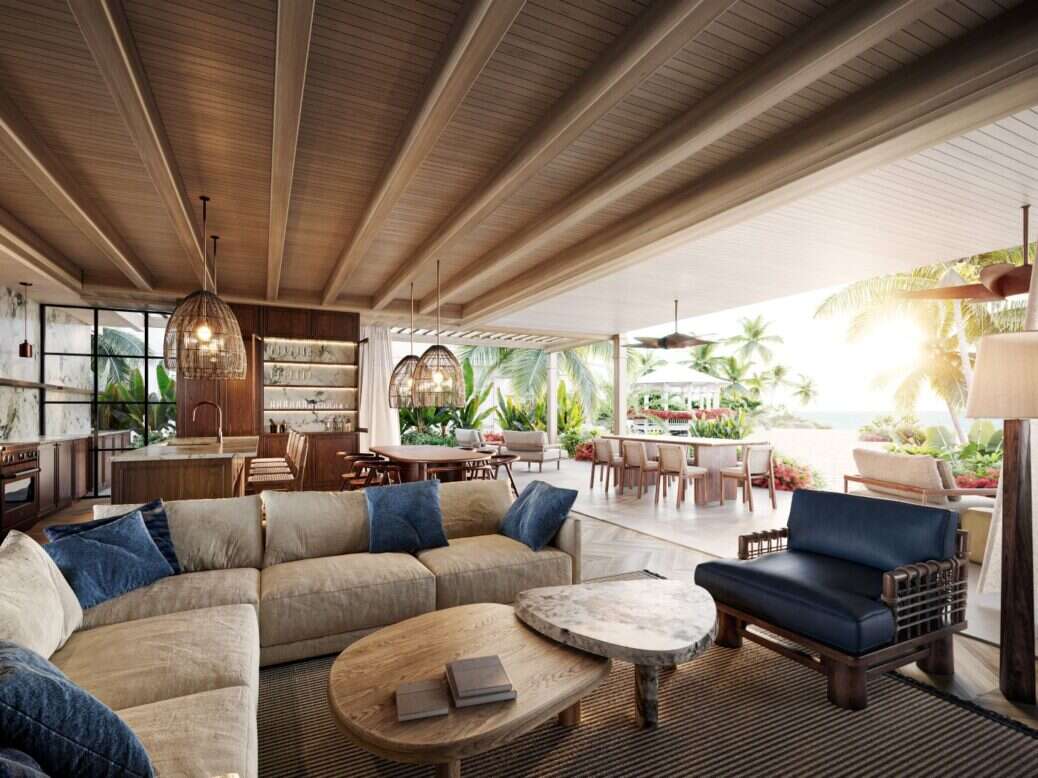 An exclusive lifestyle club and residential community in the Bahamas, The Abaco Club is a private sanctuary with one of the most beautiful beaches — two miles of long, pristine white sand. One of the neighborhoods, The Cays, has been inspired by early 20th century Caribbean glamour and the island's textures — think sand, stone and wood.
[See also: The Best Caribbean Islands to Visit in 2023 and Beyond]
The four-bedroom homes come with a choice of three distinct interior design packages, ensuring that it perfectly suits your tastes. An entry garden leads to the home, where the open-plan concept — expansive great rooms and central island kitchens — is perfect for bringing friends and family together. From all angles there are breathtaking uninterrupted views. Outside, an indoor/outdoor kitchen with grilling station and hideaway bar is ideal for entertaining, while you can enjoy the sunny climate from the rooftop decks and plunge pools. There is also direct beach access.
Homeowners can take advantage of The Abaco Club's three locally sourced dining outlets, the club spa and fitness center, tennis, pickleball and basketball courts, water sports, fishing and boating excursions, and the top golf course in the Bahamas.
Four-bedroom home from $5.4m. Contact Kristi Hull, job, khull@theabacoclub.com, +1 242 577 3822, thecaysatabaco.com
[See also: Paradise Island, The Bahamas]