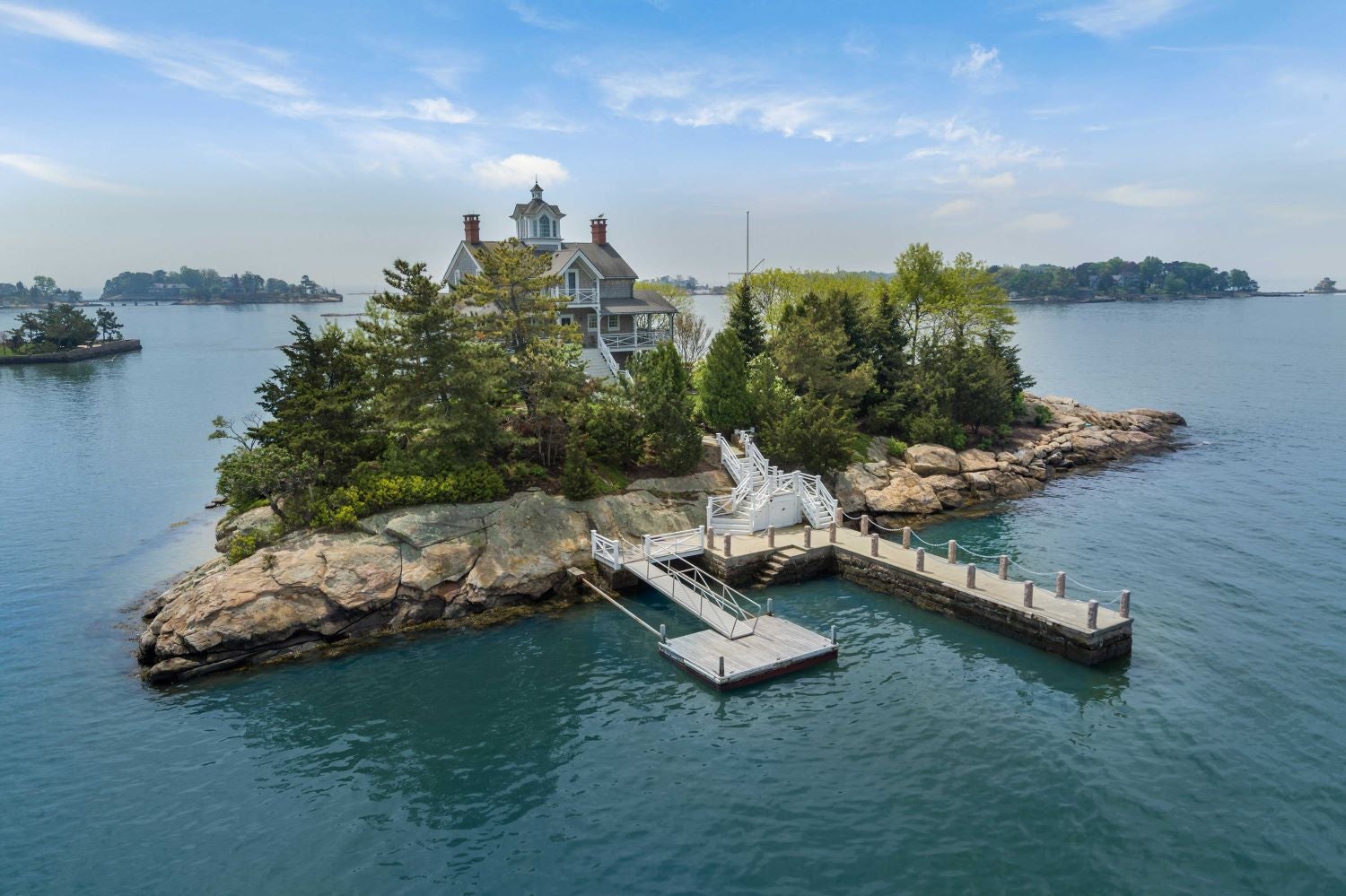 Tucked within the confines of scenic lakes and peppered across the coastline, the USA is home to thousands of islands. This can make buying your own slice of private island paradise in American waters tricky, with endless choices spanning all the way from the sun-drenched Florida Keys to the wild coasts of Alaska. To help, Elite Traveler has rounded up a list of some of the best private islands on the market in the USA today.
Each island that has made the cut offers its new owner something truly special. So whether it's mooring up on a superyacht in Key West, or exploring the sparkling waters of Michigan's Great Lakes our selection of private islands for sale in the USA has got you covered.
[See also: Owning and Living on Your Own Private Island]
Hudson River Island, New York
A private island sanctuary a stone's throw from New York sounds like an oxymoron, but that's exactly what you get with Hudson River Island. The 79-acre hideaway is easily accessed by a causeway, just a seven-minute drive from exit 18 of the city's interstate.
On the market for $750,000, the secluded island is perfect for nature lovers thanks to its prime location just east of the six-million-acre Adirondack Park. Here, you can explore the intricate patchwork of hiking trails and fish in the beautiful lakes.
As for the island itself, there are ample opportunities for boating, water skiing, swimming and kayaking in the surrounding waters. The idyllic haven also features a 10-acre waterfowl pond and is home to plenty of wildlife.
Loud Island, Michigan 
Situated on an inland lake in northeast Michigan, Loud Island is surrounded by the stunning 250,000-acre Huron National Forest. The densely wooded 30-acre island is the former private retreat of local lumber magnate Edward F. loud and his family.
Built at the start of the 20th century, the island's historic cedar and hemlock lodge features seven bedrooms, three bathrooms and a gigantic living room ideal for entertaining. There's also a clearing in the center of the trees for arriving by helicopter, a caretaker's home, workshop, and several outbuildings overlooking the lake.
Nearby, future owners can explore the beautiful shores of Lake Huron, tee off at the local golf resort and fish for trout in the Au Sable River.
Carolina Cays, North Carolina 
Next up on our list of the best private islands for sale in the USA is Carolina Cays. Located on the idyllic North Carolina coast minutes from the Virginia Dare Bridge and an array of marinas, docks and restaurants, there are currently 24 10-acre islands on the market with prices ranging from $299,000 to $599,000.
The archipelago was once a fishing village with a rich history dating back to the 'Lost Colony' where the English settled in 1585 before mysteriously vanishing in 1587. All the islands feature stunning forests of oak and cedar trees and are dotted with tranquil canals, ponds and marshes that are home to a bounty of seafood.
Pumpkin Key, Florida 
Those looking for something more tropical should head south to the Florida Keys, home to North America's only barrier reef and over 1,500 islands – some are developed while others remain completely untouched. 
The incredible 26-acre Pumpkin Key is the former, featuring a three-bedroom home, two caretaker's cottages and a dock master's apartment. Luxury amenities also include a 20-slip marina capable of accommodating a superyacht, tennis courts and a helipad (Miami's famous South Beach only a 10-minute chopper ride away.) 
The most expensive of all to make our shortlist of private islands for sale in the USA at cool $95m, Pumpkin Key also offers spectacular development opportunities, with one suggested development of 12 stunning-bay fronted homes already on the table. 
Possibly most appealing of all however is the fact that the island also comes with a coveted mooring at the exclusive Ocean Reef Club in Key Largo, which features amongst other things, its own landing strip for private jets.
[See more: The Most Extravagant Island Suites in the World]
Little Hawkins Island, Georgia
Staying in the south, Little Hawkins Island – part of Georgia's Golden Isles – is connected to the mainland by bridge and is just a couple of miles from the luxury resort of Sea Island.
Developed over eight years by a Silicon Valley entrepreneur, this tree-laden hideaway boasts a private hacienda-style resort featuring three residences (including a 6,000-sq-ft master with pool) and a waterfront club, designed by American architect, Tom Price. 
Spanning four acres, the tranquil island is surrounded by marshes and acts as a haven for all sorts of native wildlife, from turtles and otters to deer.  
Care for the environment was paramount to this stylish resort's design and a green geothermal system provides the energy required to heat, cool, and control humidity for all four buildings.
Petra Island, New York
The final destination on our shortlist of private islands for sale in the USA is Petra Quay. Positioned just 50 miles north of New York City – or 15 minutes by helicopter direct from the heart-shaped island's private landing pad – it boasts two houses designed by legendary American architect, Frank Lloyd Wright.
The smaller of the two properties is a cottage designed by Wright in 1950. Allegedly set to be much bigger, it was scaled back due to budgetary constraints. However, Petra Quay's subsequent owner decided to resurrect Wright's original plans in 2007. 
A sprawling 5,000-sq-ft cantilevered main residence was erected and its silhouette now stands elegantly over Lake Mahopac. The stunning property is thought to be one of the largest Wright homes ever designed and features his typical calling cards of geometric shapes, expanses of concrete and stone and around 1,500 sq ft of skylights. However, as it was built posthumously, some purists refuse to accept it as an authentic work.
[See also: The Best Private Island Resorts in the World]