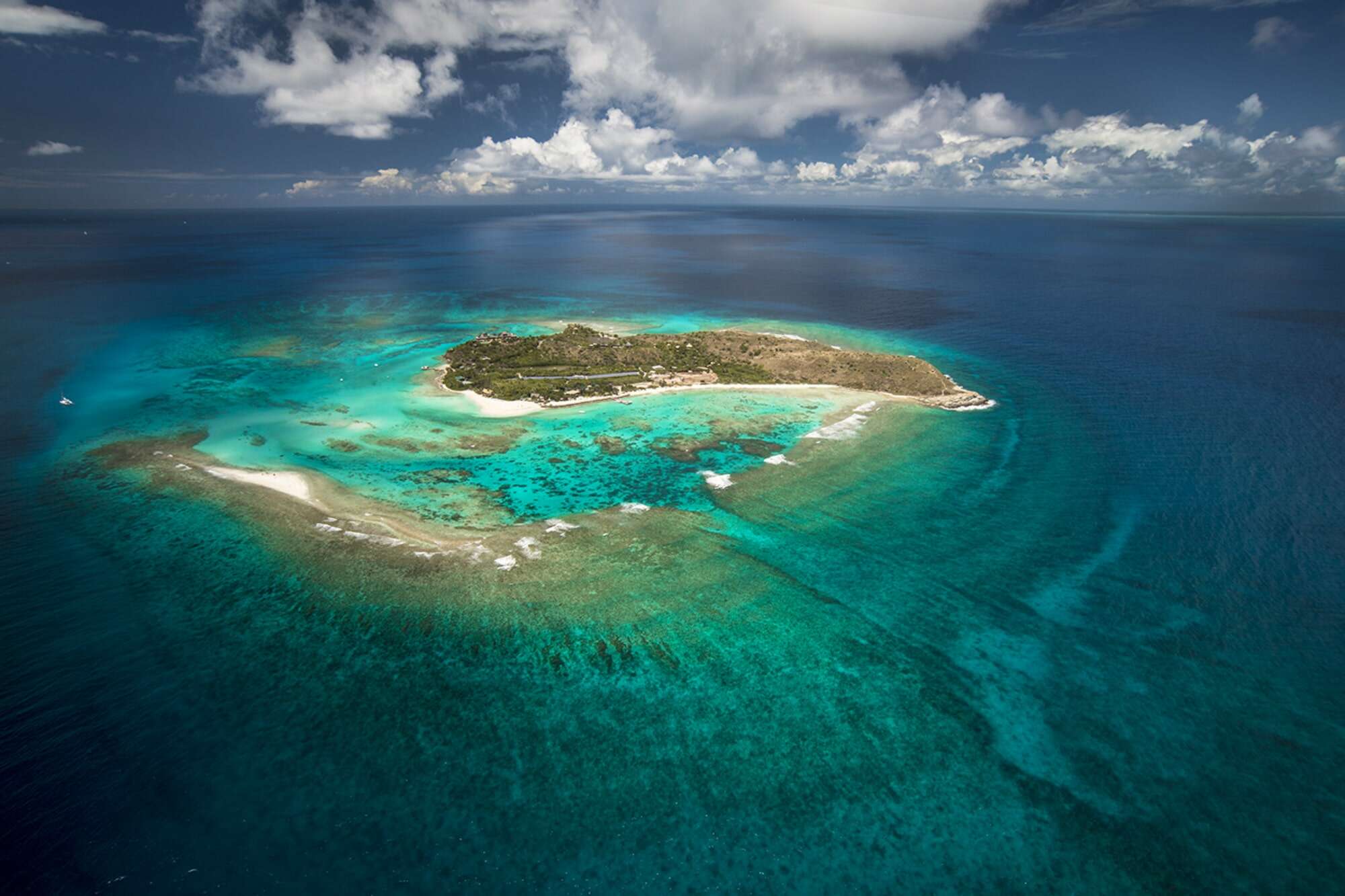 Whether you are indulging in an exclusive buyout or own your own, a private island vacation is the ultimate symbol of sheer luxury. But images of pristine white-sand beaches and total privacy from the outside world aside, how much does owning a private island cost?
If you want to treat your loved ones to a full-service private island getaway (as more and more people are inclined to do as homeworking becomes the norm and Covid-19 continues to impact travel), or purchase a ready-made tourist resort, you should naturally expect to pay a significant price. However, the surprising truth is that to be the proud owner of a secluded private island isn't actually as pricey as it might first appear, with many available for far less than a city apartment.
Here, Elite Traveler delves into how much some of the world's most expensive private islands actually cost (as well as how much their owners paid to develop them) and chooses some of the most exciting islands that are currently on the market.
[See more: The Most Extravagant Island Suites in the World]
How much does it cost to buy a private island?
As with any property or land purchase, the cost of a private island will vary massively depending on a few key factors, such as location, size and existing developments.
To get an idea of how much the cost of buying your own island can spiral, the most expensive ever sold was Lanai Island, which Oracle owner Larry Ellison purchased for an estimated $300m in 2012. Ellison voicing plans to turn the island into a luxury tourist destination and use it to house his sustainable development program. Admittedly, he did only purchase 98 percent of the Hawaiian island, with the remaining 2 percent owned by the state – and calling it "private" is a bit of a stretch, as Lanai is home to some 3,200 residents.
On the other hand, it is possible to buy a private island for less than $100,000, provided you're not expecting year-round sunshine, or for a ready-made luxury resort to be included in the cost. For example, Florida's interestingly named 40-acre Hangover Island recently sold for approximately $80,000.
[See also: Exclusively Yours: The Top Hotel Buyouts in the World]
Private islands for sale
One of the most exciting private islands on the market right now is the 5,187-acre Vatuvara Private Islands Resort which, at the time of publication, is available for a cool $155m, earmarking it as one of the most expensive private islands to ever reach the market. However, for that price you will get not one but four islands in Fiji's pristine Northern Lau Group – as well as an Otter aircraft and responsibility for the Vetuvara Foundation, the resort's charitable arm that is dedicated to protecting the Fijian oceans.
The beauty of this private island purchase opportunity is that it is being sold as a whole resort, including everything from organic farms and a Tesla solar farm, to an organic golf course and luxurious accommodations, rather than an undeveloped piece of ocean-locked land.
If you're looking for a private island that requires slightly less management, however, Canada might be a better choice. For example, Half Island, which sits off the coast of Nova Scotia, is a modest six-acre plot that could be yours for a mere $60,000. The island is currently undeveloped and is regarded as a hotspot for off-grid wildlife spotting, including deer, bald eagles and, if you head further afield, migratory whales.
Or, if you're after something in American waters, it could be worth considering Whiskey Island – a private island sanctuary just a stone's throw from New York City. Located in the Thousand Islands archipelago, the three-acre hideaway's name is inspired by its storied history as a drop point for bootleggers transporting alcohol into the US during Prohibition. The island, which is currently on the market for $2,950,000, boasts a recently renovated eight-bedroom main lodge and two-bedroom guest cottage.
Another exceptional private island currently available to purchase is Cave Cay, which is found in the famous Exuma island district of the Bahamas. Boasting pristine white-sand beaches and lush vegetation, Cave Cay Private Island is an amazing purchase opportunity, with approvals already in place for a marina and hotel development. To seal the deal, the island purchase comes with all materials and heavy equipment to complete the build of three guest houses, bathroom facilities and a clubhouse and restaurant included in its $60m asking price.
[See more: The Best Private Islands for Sale in the USA]
Development costs
Not all private islands are equal. While some arrive on the market beautifully developed and ready for occupation (or to rent out), others are in need of a little (or a lot) of work, with development being an essential consideration when talking about the cost of a private island.
Location is key when it comes to understanding how much a private island actually costs in terms of development. Of course, buying your own idyllic stretch of land with hundreds of miles of ocean between you and your closest neighbors is the dream scenario. However, the more remote your island is, the more accessibility becomes an issue, with development costs stacking up as a result.
And your desired end result is another factor to consider. Looking to leave the island as natural as possible with just a modest dwelling? Your development costs will naturally be significantly lower than if you want to build an entire luxury resort. Similarly, an island with an existing development in need of refurbishment is likely to cost you less to work on than starting from scratch.
To get an idea of how much private island development costs, we're taking a look at one of the most famous private islands in history: Richard Branson's Necker Island. Branson bought the then-uninhabited island in 1978 for approximately $180,000 – which is thought to be over a 95% reduction on the original asking price. However, the real cost was in the development, with Branson reportedly investing some $10m into transforming Necker into the idyllic private island resort it is today.
Of course, that investment has proved worthy, with Necker Island now valued at anywhere from $100 to $150m – making it one of the most expensive private islands in the world. An exclusive buyout of the 74-acre Virgin Islands resort currently costs $105,000 per night for up to 40 guests.
Red Bull-owner Dietrich Mateschitz's 3,000-acre Laucala Island is another example of development outstripping initial purchase cost. After originally buying it for $10m in 2002, Mateschitz invested an estimated $30m in redeveloping the Fijian destination.
[See more: Iconic Private Island Resorts That Give Back to the World]
How much does a private island buyout cost?
If you're not quite sold on the idea of purchasing your own private island, an exclusive buyout is the next best way to reap all the benefits without the commitment of a down payment. And in a market where privacy and distance from other travelers are of paramount concern, a private island vacation has never felt more appealing.
Many of the world's most luxurious private islands offer the option for a complete buyout – but expect to pay a pretty penny for the pleasure. In addition to Branson's $105,000 per night Necker Island, Fiji's mesmerizing Kokomo Private Island Resort is currently available for exclusive hire for up to 12 guests for the cost of $36,000 per night with a 12-night minimum stay. Kokomo's all-inclusive buyout package includes dedicated butler service, daily massage treatments and unlimited watersports activities for the ultimate island getaway.
The renowned Brando Resort, which occupies its own private island in French Polynesia, is also available for exclusive buyouts. The privilege of sole use of the paradisical 35-villa resort will set you back €100,000 (approximately $121,600) per night for an all-inclusive experience, including The Brando's outstanding dining options, all spa treatments and excursions. Even for the world's elite, this is once-in-a-lifetime vacation material.
[See also: The Best Private Island Resorts in the World]