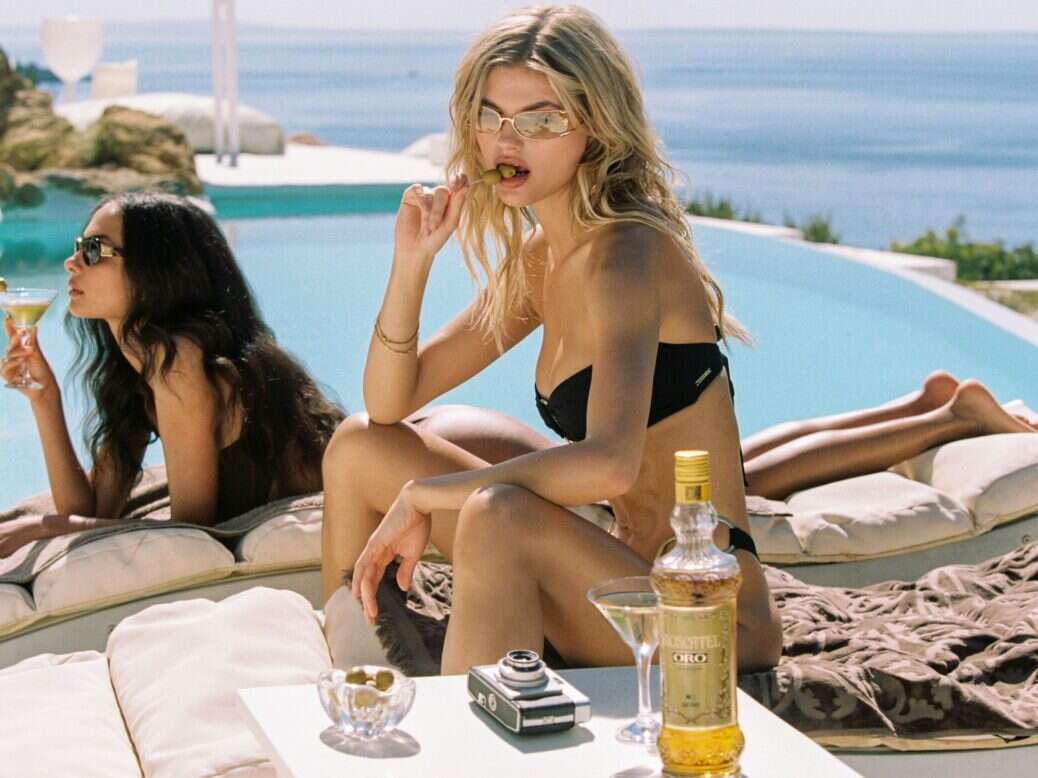 You don't need us to tell you that the swimwear industry is booming. Our parents' generation of owning the mere one or two pieces is, thankfully, no more: today, a collection of stylish bikinis and flattering one-pieces are just as imperative to the perfect summer wardrobe as a little black dress is to evening attire.
And the data backs this up as much as anecdotal observations of women through the rooftop pools of Miami and the beaches of the Mediterranean. The market is expected to grow from 12,870 million dollars in 2023 to almost 15,000 million by 2028. Not bad for some pieces of string tied together, as our parents would say.
One brand that is particularly central to the swimwear revolution is British brand Adora Swim. Hot on the scene and promising sustainability, empowerment, timeless style – and headed up by models Lucy Evans and Sara Johansen, no less – the story behind the tan lines is something of a Baywatch meets Girl Boss.
[See also: WATSKIN Founder Lois Robbins on her Protective Sunwear Label]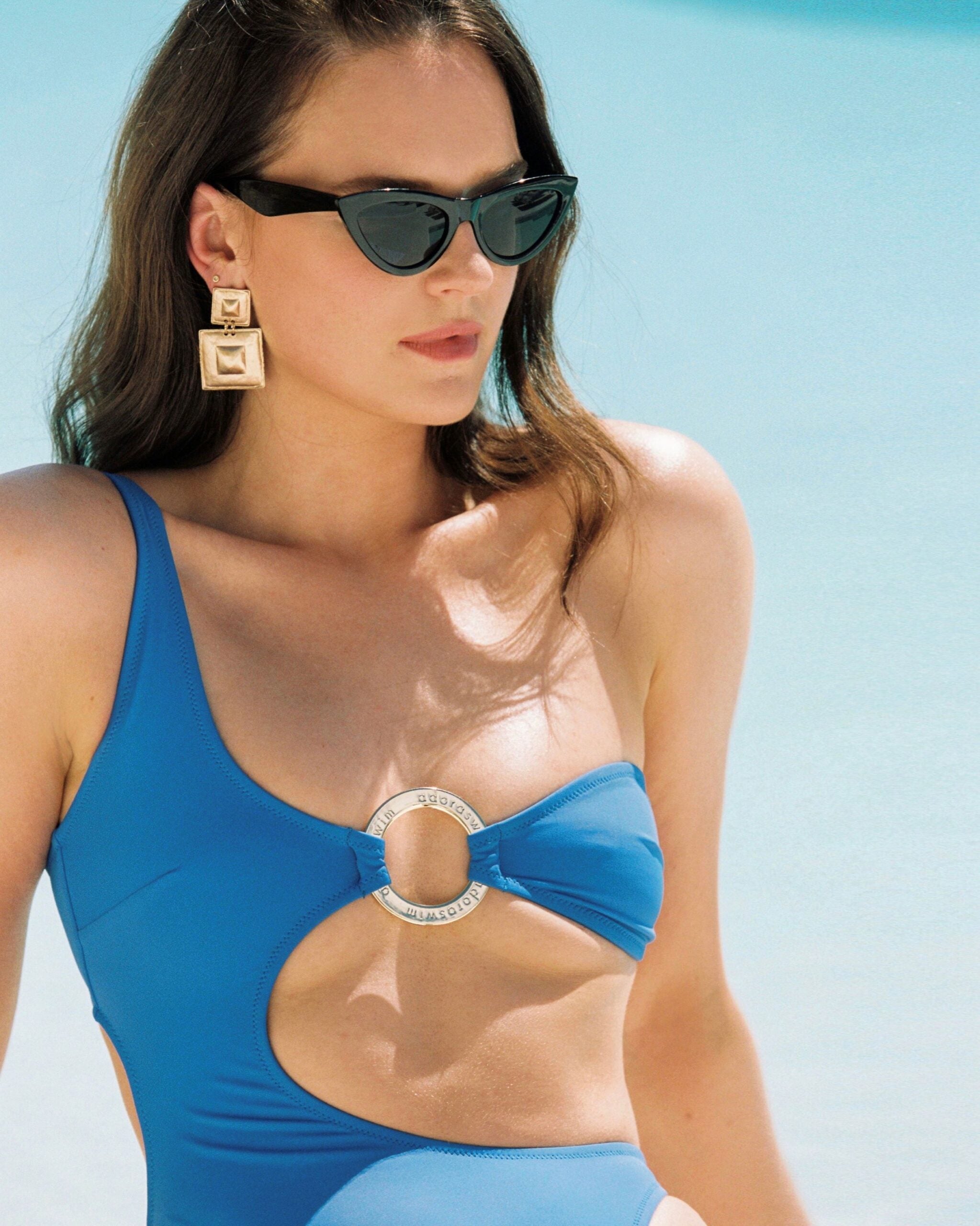 Some may already know Adora; the brand boasts over 12k follows on Instagram, and co-founder Lucy Evans tells me this season the company has earned more than it ever has. British it-girl Maya Jama is a fan of the signature metallic hooks, and Adora can also count English soccer star Alex Scott among its growing fanbase.
Having launched the company during the pandemic years with her best friend due to, as Evans puts it, "the inability to find a sexy and sustainable bikini with the perfect bum", Adora's future on the luxury swimwear scene shows no sign of slowing down.
But setting up shop in the bikini-sphere during a pandemic – in cold and rainy England, no less – is a remarkable accomplishment, only adding to the show I already want to pitch to Netflix. How did the concept take off, I asked Evans, at a time when we believed we wouldn't be vacationing and socializing for a long, long time?
"We envisioned the idea of making a sustainable swimwear brand even before the world was struck by the pandemic," Evans tells me. "When the UK went into lockdown, bringing our modeling careers to a halt, we saw it as an opportunity to channel our energy into turning our dream into reality. Having had many years in the modeling industry we had invaluable insights into fits."
"Launching Adora Swim amidst a global pandemic was undoubtedly a risk," Evans continues, "but we thought if not now, then when?"
The brand is undoubtedly sexy. Unorthodox usage of fabric flit across stomachs to only further emphasize waists; and Adora's trademark, it seems, are circular or heart-shaped metal disks often used in lieu of fabric. They remind me of similar young brands on the scene – Frankie's Bikinis, Sommer Swim – a comparison Evans agrees with.
[See also: How Bree Jacoby is Making Fashion More Sustainable]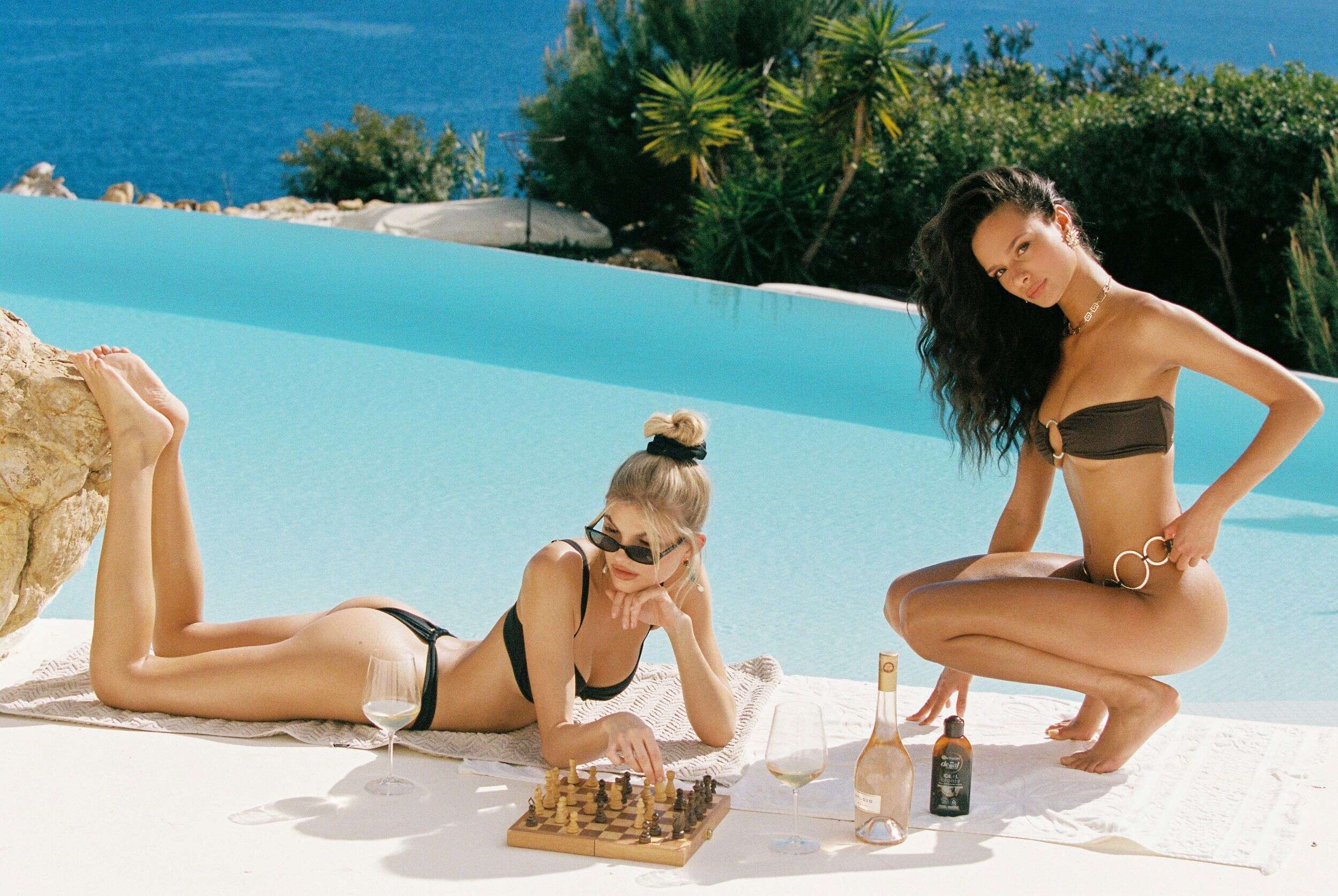 "What makes us different is that we are UK based," she points out. "So anyone in Europe can get their bikinis quickly without having to pay a fortune."
Another difference that segregates Adora from its competition, Evans says, is that the founders are also the target market.
"Adora is a young female-led business," she says. "We possess an intimate understanding of women's desires and aspirations when it comes to their swimwear. This understanding empowers us to create designs that resonate with women, promoting empowerment, body confidence, and unapologetic sexiness."
The sex factor of Adora Swim's pieces is, as one would imagine, deliberate; and in their own words, unapologetic. But sexy swimwear isn't the only current 2020s trend that gains more and more traction with each passing year; the body positivity movement is a major tenant of the international discourse, especially among Adora's target client base.
Sizes go up to XL, which is a DD/E bra size in top, and 41-43 inches round the waist for the bottoms. With the average American woman coming in at a 39 inch waist size, I asked Evans just how important body diversity is to the brand.
"Creating more styles, shapes and cuts that make every woman feel sexy will always be mission number one," she replies. "As we are still a new brand we have had to start with less sizes, but the goal is to expand into more sizes and that is something we're excited to do."
[See also: Timeless Tote Bags You Need in Your Wardrobe]
I'm also keen to discuss another big buzzword, something even more topical than hot bikinis and body positivity movement; it is, of course, sustainability, something Adora has fully committed itself to.
A commitment that has seen the young brand utilize fabric that reduces the impact of nylon upon the environment by an astounding 90%; use a factory that is BSCI (Business Social Compliance Initiative) complacent, which prioritizes sustainable trade and practice; and, perhaps most impressively, uses regenerated nylon ECONYL for its swimwear.
"We make sustainable sexy!" Evans says.
At the time of publication, the sweet month of June has come to an end, and the sizzling heat of July and August stretch out ahead of us. As we pack our bags for this summer's trips across the globe, and once again rifle through the racks of shops and the websites of the online sphere, Evans and Johansen are already planning for Adora Swim's future.
"We are looking to expand operations into America and have some exciting conversations with brands that want to work with us there," Evans tells me. "We also plan on launching clothing, beautiful, and sexy dresses, perfect for when women want to look and feel their best. Watch this space!"