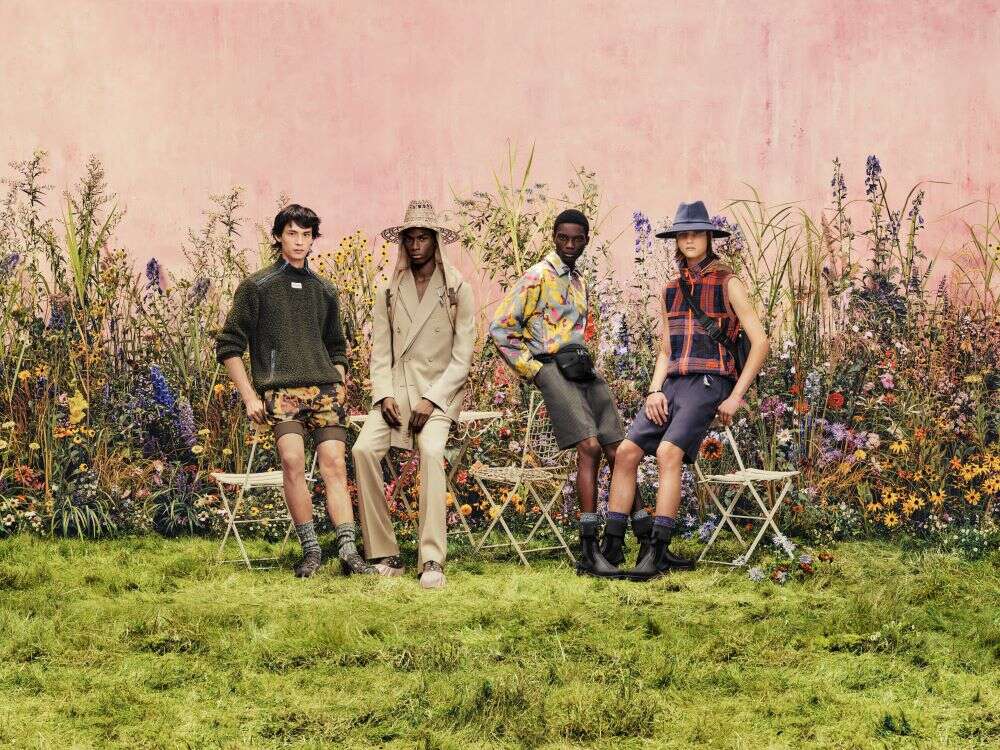 From the jagged green coast of Normandy to the wildflower fields of Sussex, Dior Men's Summer 2023 collection transports the wearers from the usual bustling metropolises of modern-day fashion and into a world that is as just as vibrant, if not wholly more idyllic.
The campaign, headed by Dior's artistic director Kim Jones, not only signals Jones' English heritage – the fashion designer was born in London, and studied in the city's legendary Central St Martins College of Art and Design – but also pays tribute to Christian Dior himself. The French designer's passion for nature fed into his designs, especially influencing his 'New Look' design that somewhat mirrored the anatomy of a tulip.
From the repurposed Wellington boots to the several iterations of lily ponds, the flora and fauna of the English and French country landscapes are in full motion throughout the campaign.
[See also: The Best Hotel Room Views in the World Right Now]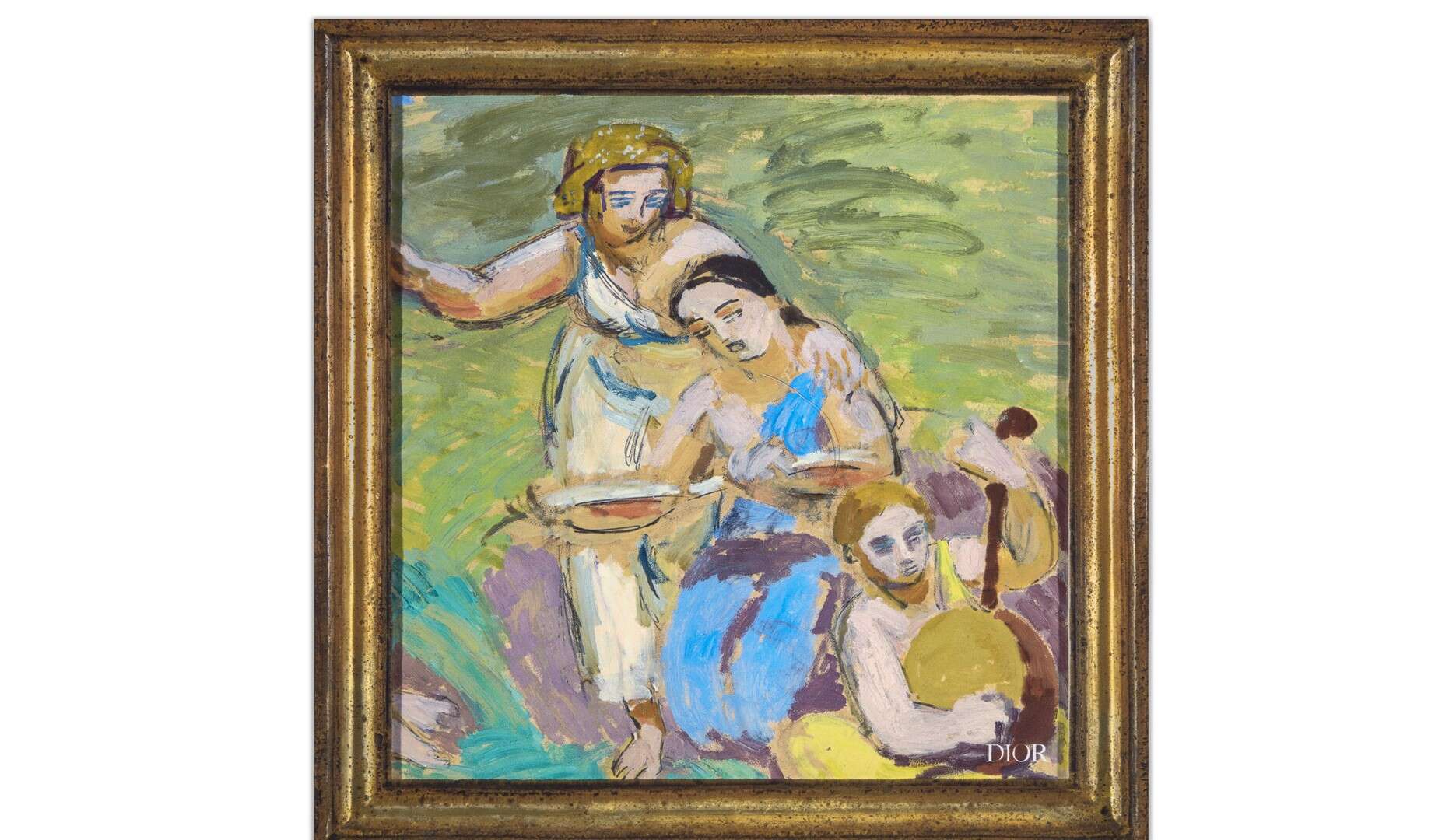 Another inescapable presence is that of the late artist Duncan Grant. Grant, best known for his involvement in the bohemian Bloomsbury Group, is that rarity of an individual as associated with city as with country; his move to Charleston, Sussex, during the First World War with fellow Bloomsbury painter Vanessa Bell significantly influenced his artistic vision and output.
With Duncan Grant prints adorned upon sweatshirts and shirts, it is no surprise that Jones himself is fan of the art and writings of the Bloomsbury Group, owning several paintings by Grant within his London house. He is considered by the Financial Times, in fact, to possess one of the biggest private Bloomsbury collections across the world.
[See also: Pharrell Williams Named Louis Vuitton Men's Creative Director]
The Dior Men's Summer 2023 collection is an eclectic vision in which modern sportwear is matched with Edwardian imagery, the brand's iconic Oblique suit is reinvented with detachable labels, and tailored shorts hang low and wide enough to mirror the sway of a woman's skirt.
Depicted within a gorgeously whimsical recreation of the English and Normandic countryside, it is – as fellow Bloomsbury member Roger Fry once commented when describing Grant's paintings – "a certain lyrical joyousness of mood… to enjoy what is beautiful in nature."
[See also: Mr Porter Launches New Mental Health Collection]