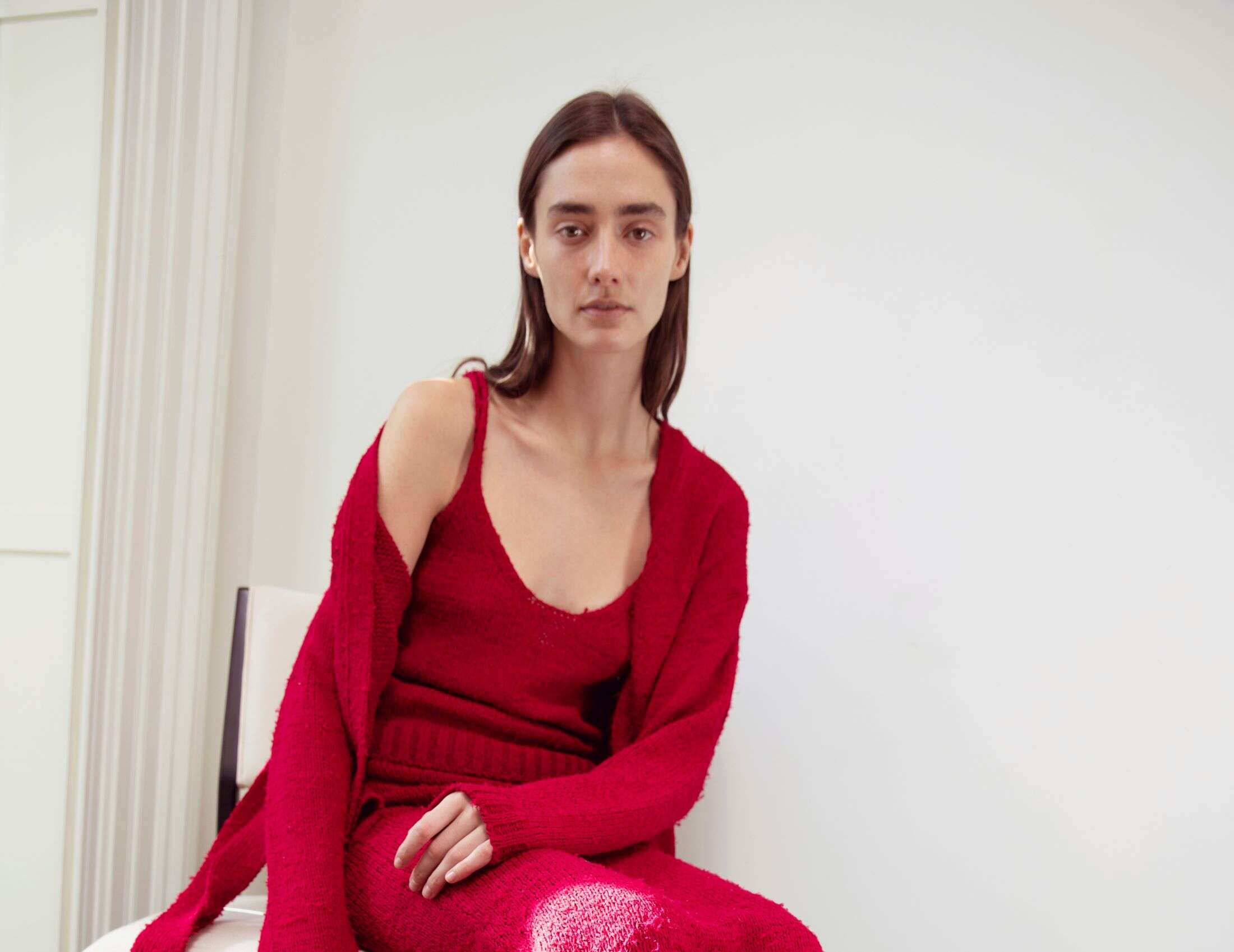 Luxury ready-to-wear women's label Altuzarra has just launched its new sustainable Re-Crafted Collection for Spring Summer 2021.
Created from upcycled silk fabric from past seasons and archival collections, the fabric has been woven together to create one-of-a-kind pieces that exude relaxed femininity. The Altuzurra capsule is made up of soft colorful chunky-knits and features tops, skirts, a bag and a cardigan with prices starting at $395.
[See also: Loewe and Knot on My Planet Launch Charity Elephant Bag]
Pieces include the scarlet-colored 'Geranium' knit cardigan that offers an understated yet self-assured style and can be paired with the 'Cilantha' knit top for a coordinated fashion-forward look. The versatile 'Gardenia' skirt is spun using multicolored yarn in a straight, mid-length silhouette and comes in a range of colors.
As sustainability continues to creep up with the fashion world's agenda, a number of high-end brands are looking at their environmental impact as well as their social responsibilities;  Altuzurra being one of them. Its latest offering is not the first time Joseph Altuzarra's namesake fashion label has repurposed materials to create something new. 
Last summer saw the launch of the brand's Leisurewear Collection which was crafted from upcycled print fabrics from past collections. The capsule encompassed Italian-silk matching sets, slip dresses and scarves in striking floral prints as well as pieces patterned with traditional Japanese shibori tie-dye. Blurring the boundaries between loungewear and daywear, the collection was designed to be worn indoors as well as out. 
Speaking to Vogue last year, Altuzarra discussed the importance of the fashion industry reducing its environmental footprint with the Covid-19 pandemic drawing this into even sharper focus: "Having a much more socially responsible outlook on how we produce and what we produce is also really crucial—it was important before but now it feels paramount," said the designer.