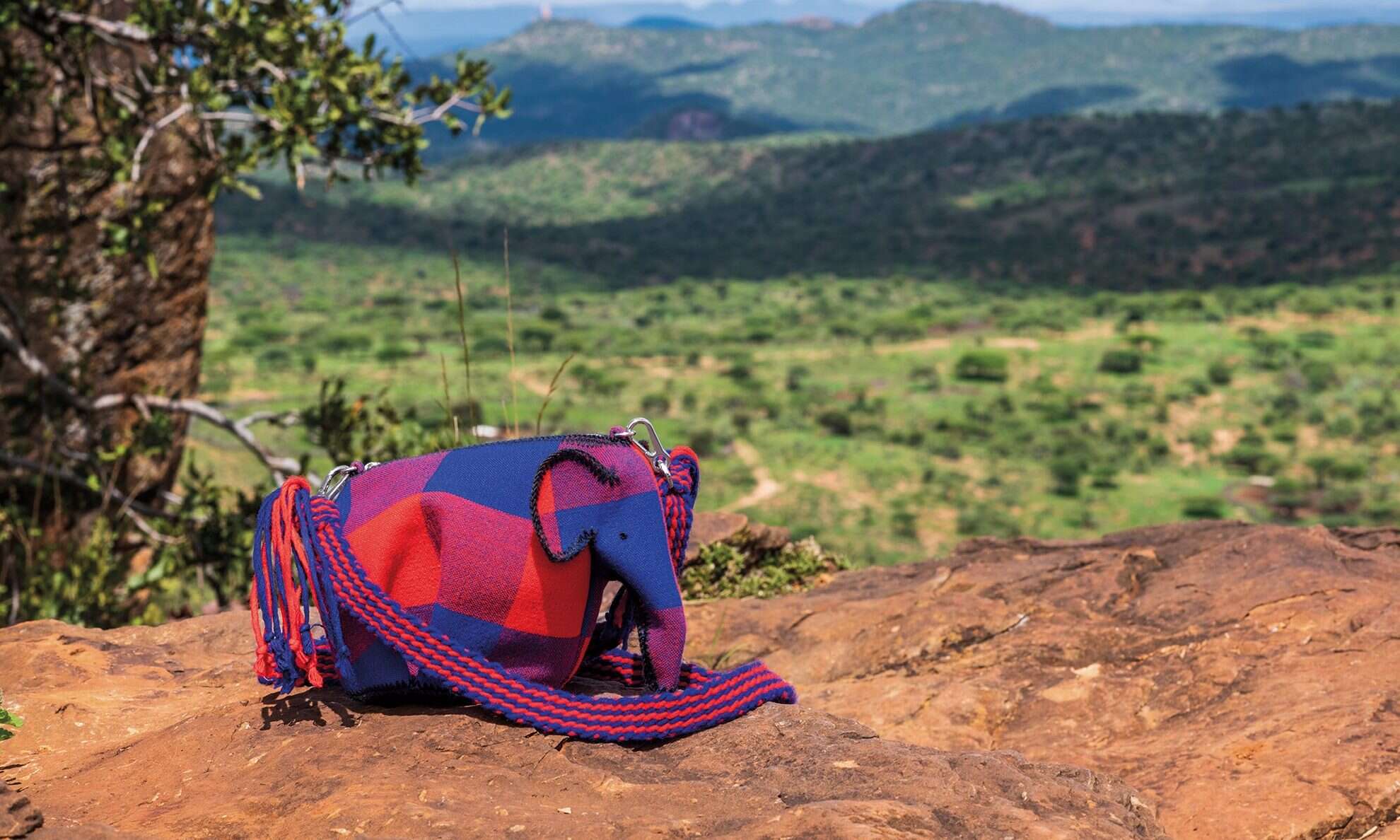 Spanish fashion label Loewe has launched its annual collaboration with elephant conservation program Knot on My Planet with the release of a limited-edition bag, in a bid to raise money to protect the endangered African Elephant.
The release is a twist on Loewe's beloved Elephant bag, which has been reimagined: the limited-edition bag is constructed entirely from Shuka, a traditional blue and red checkered fabric that has long been used by Kenyan Maasai tribespeople to create shawls and blankets. The vibrant colorway is continued in the bag's detachable tasseled strap, which is handcrafted by an artisan collective of women from the Samburu Trust in Northern Kenya. The striking colors of the textile are traditionally used to symbolize the Samburu people's connection with the natural world – blue for the sky, red for the blood of their cattle and white for their cows' milk.
[See also: The Most Coveted Sustainable Fashion Labels]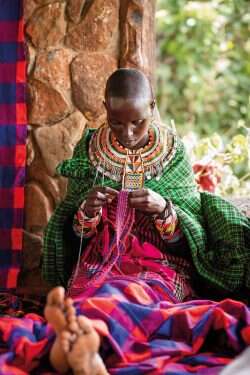 The bag has been launched in a bid to raise both funds and awareness for vital elephant conservation projects; continued demand for ivory products has encouraged poaching and the number of wild African Elephants has dwindled dramatically.
100% of proceeds from the Loewe x Knot on My Planet mini Elephant bag will be donated directly to Elephant Crisis Fund, a joint initiative of Save the Elephants and the Wildlife Conservation Network. The fund is used to action urgent initiatives created by a series of highly vetted conservation organizations that working to safeguard the future of elephants in Africa.
Named after the tradition of tying knots to remember – in reference to the age-old saying that an elephant never forgets – Knot on My Planet is on a mission to secure the future of the African Elephant, building an alliance of committed partners that are dedicated to combatting the ivory crisis raising by money for the Elephant Crisis Fund.
The most recent release marks the third year of collaboration between Loewe and Not on My Planet, with previous releases seeing the iconic Elephant bag transformed with the addition of intricate beadwork, also crafted by Samburu women.
Just 300 editions of the 2021 Elephant bag will be available to purchase, all of which are exclusively available to shop online at Loewe.com and mytheresa.com at $1,650.