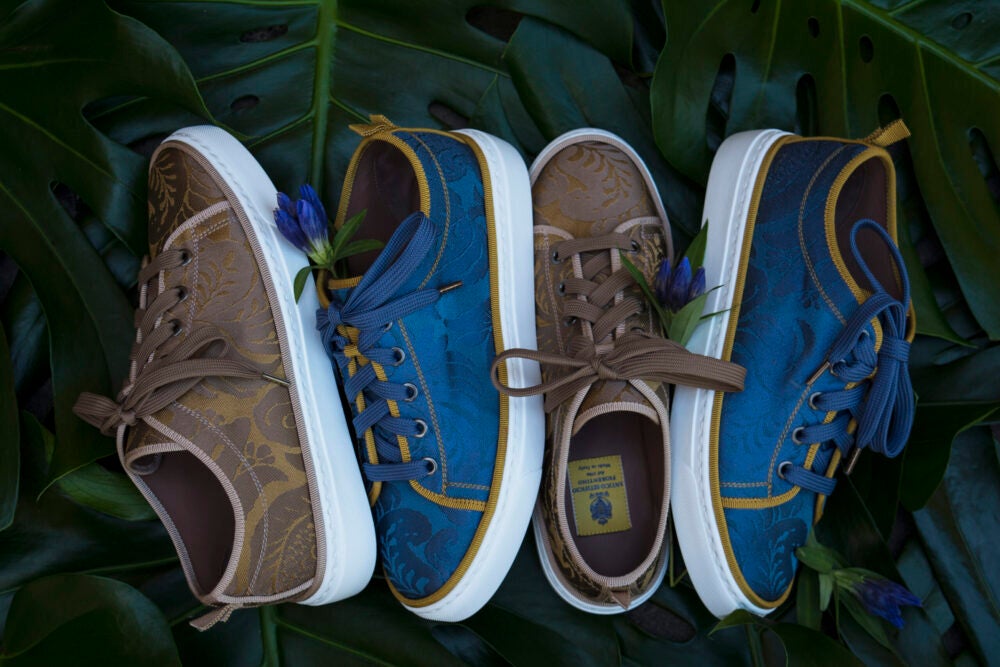 Although best known as a traditional Italian fabric mill dating back to the 18th century, the Antico Setificio Fiorentino has expanded its creative vision with the announcement of its first venture into women's footwear.
Launching summer 2021, the collection seeks to showcase a history of elegance, as well as combine a longstanding tradition in fine craftsmanship and contemporary style. The collection will be as eternal as the fabrics each shoe is constructed from, celebrating the unrivaled level of artistry that the Antico Setificio Fiorentino (ASF) is famous for.
Marrying comfort with style, the unique collection will include a wide number of models, each featuring grosgrain trim and detailing. From closed-toe damask ballerinas and flatform sandals, through to comfortable sneakers and loafers in Damasco Uccellini, the collection promises a style to suit all tastes, with each shoe being beautiful to feel, look at and wear.
According to ASF, which is owned by the Stefano Ricci group, the collection is designed to be worn by those that choose timeless style over ephemeral fashions, and aims to reflect current styles without being afraid to reference the past.
For the production of its first collection of women's shoes, Antico Setificio Fiorentino has engaged in a joint venture with Studio Eleven – Firenze. Although this is its first endeavor into women's footwear, the prestigious mill has long been associated with the production of remarkable lifestyle and fashion products, including bed, bath and table linen, menswear and more, with its hyper-delicate silks historically decorating the most prestigious of Italian homes and museums.
Dating back to 1786, Antico Setificio Fiorentino aims to maintain the time-honored tradition of handweaving. Inside the mill itself, skilled weavers use both mechanical and semi-mechanical looms to weave silk of the highest quality, that was once used to adorn Florence's elite. The finest machines are still in operation, including the orditoio (a vertical warper), which was built from an original design by Leonardo da Vinci.