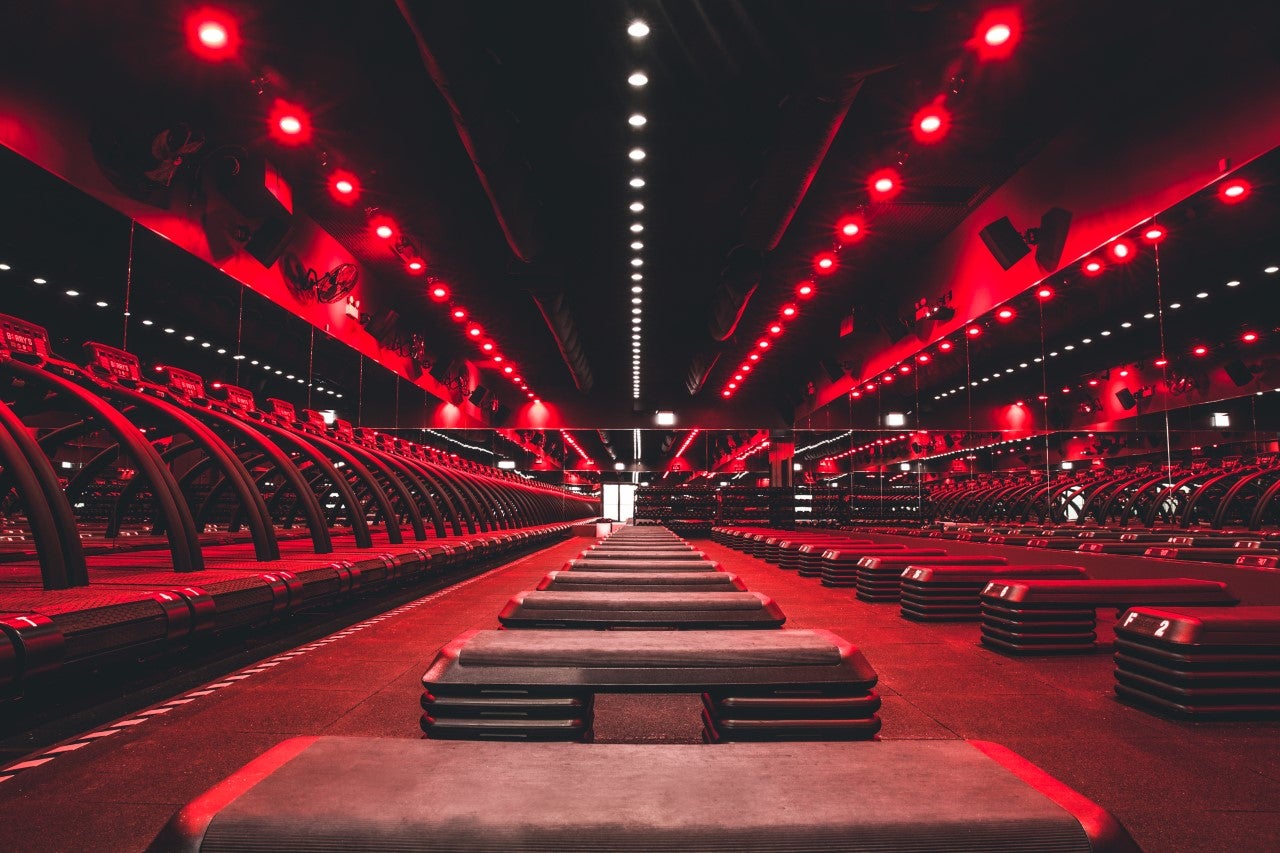 I consider Barry's Bootcamp my go-to workout, and living in New York City, it's the perfect cardio class that allows the stressors of city life to fade the moment you walk in the doors. The studios each have one large room, dubbed 'the Red Room,' with dozens of treadmills and benches and trainers who are extremely passionate about the class (it really does yield results), as well as creating a community that inspires you to push yourself to achieve your fitness goals.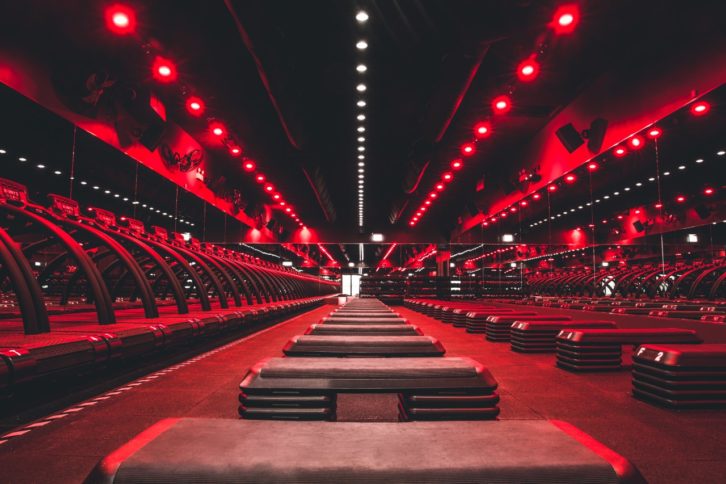 So when the Covid-19 pandemic unfortunately forced shutdown of non-essential businesses around the world (Barry's included), many people realized how tough it was to replicate the energy and intensity of each class via a home workout. Just a few weeks ago, Barry's launched Barry's At Home, 35-minute virtual Barry's instructor-led classes conducted via Zoom (with optional weights or using your bodyweight) that allow you to get your Red Room fix.
Launched in Los Angeles in 1998, Barry's Bootcamp has expanded to more than 70 studios in 14 countries. The workouts include rounds of running on treadmills (ranging from endurance runs to sprints) alternated with weighted floor exercises, and as many have limited space and equipment
Prior to releasing Barry's At Home, the company was using Instagram Live to bring its followers classes at home and for free. The classes were 20 minutes and conducted in the living rooms or backyards of instructors. Barry's At Home is more similar to a regular class format in that you sign up for classes via the website (you buy classes based on time zones: Central, East or West). I was pleasantly surprised how well the class was virtually formatted: When you register, you receive a unique Zoom link sent to your email 20 minutes before the class starts. A moderator accepts you into the Zoom 'call' (read: makes sure you were signed up with a proper link – this means that sharing links will not work if you don't have an account or didn't sign up under your name).
Each class is 35 minutes long, and like the in-studio classes, each focuses on a different part of the body, Chest, Back & Abs, Abs & Ass or Total Body. There is a new feature called BodyWeight, should you not have weights or bands at home. For obvious reasons, there is no treadmill portion of the class but rest assured there is plenty of cardio to generate a nice sweat.
The instructor I had had a mini-Red Room set up in her space with bands, weights and other workout accessories behind her, which got me motivated to get into the workout mindset. So many at-home workouts with living rooms or pets in the background can be really distracting. As all virtual experiences depends on your internet connection, there were some points throughout the class I found Zoom to be a bit glitchy. Despite this, the workout was communicated loud and clear, and it almost felt like a real Barry's class. (The next day I was exceptionally, and happily sore.) The intensity and legitimacy of the workout was impressive. The moderator used Zoom's chat feature to encourage those in the class to 'Keep it up!' and I enjoyed the social aspect with classmates at the beginning and the end of the class. I ended the class extremely eager to do my next, and I can't wait to see how the company integrates these virtual experiences into their business even after our lives return to normal.
The best part? People can use their existing memberships to book classes, or book a virtual class for $20. Barry's Bootcamp is also selling at-home workout equipment, like the Red Room bench, rise and mat, bands, booty bands, foam rollers, gloves and even red LED lightbulbs for the full experience.
Barry's is also launching a new challenge to keep users motivated to stay on top of their fitness at home.
For more information, visit barrys.com