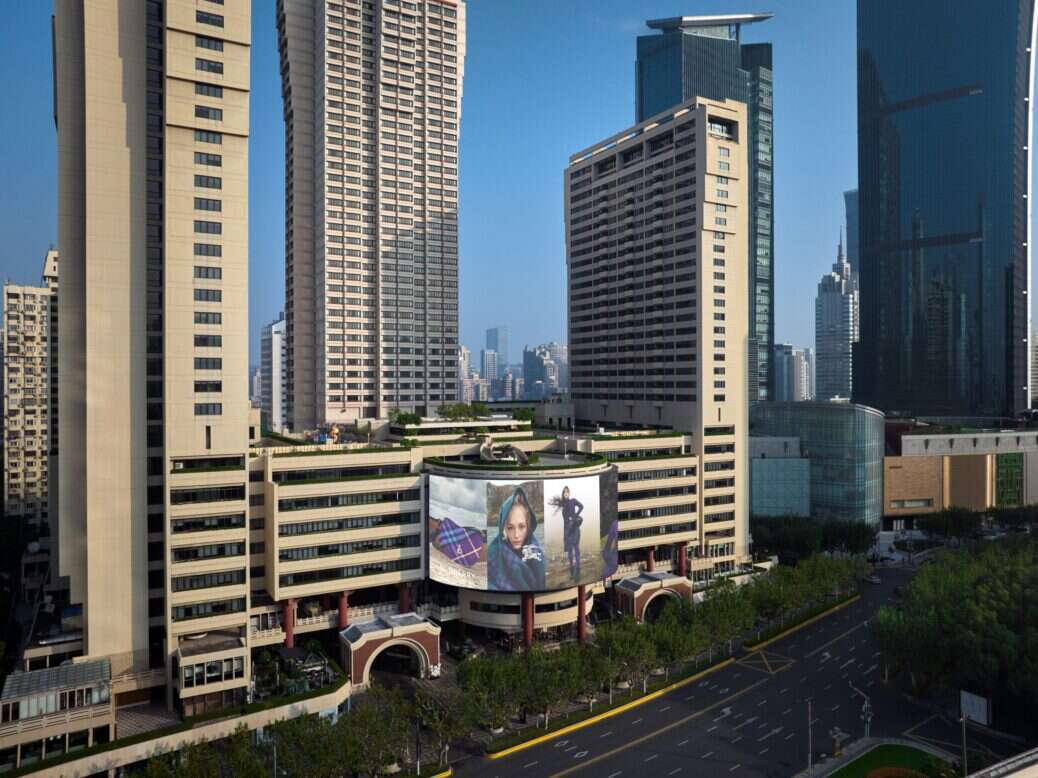 First it was London, with the Underground station of the city's iconic Bond Street rebranded as Burberry Street, then it was South Korea that saw the British fashion house take over the streets of its vibrant capital Seoul. Now the Burberry Streets initiative, as it is called, has journeyed to Shanghai.
With this iteration, named Burberry Rose, fashion lovers of Shanghai can look forward to a series of immersive experiences, eye-catching installations, and stylish events across the streets of the Chinese city.
This includes an installation called Petal Maze, in which visitors are invited to walk through the handcrafted, sculpted project that drew inspiration from the English rose, a staple of new creative director Daniel Lee's first collection, and other English flora, each element a showcase of the brand's Winter 2023 collection.
[See also: Sporty & Rich Founder Emily Oberg on Dressing the Zeitgeist]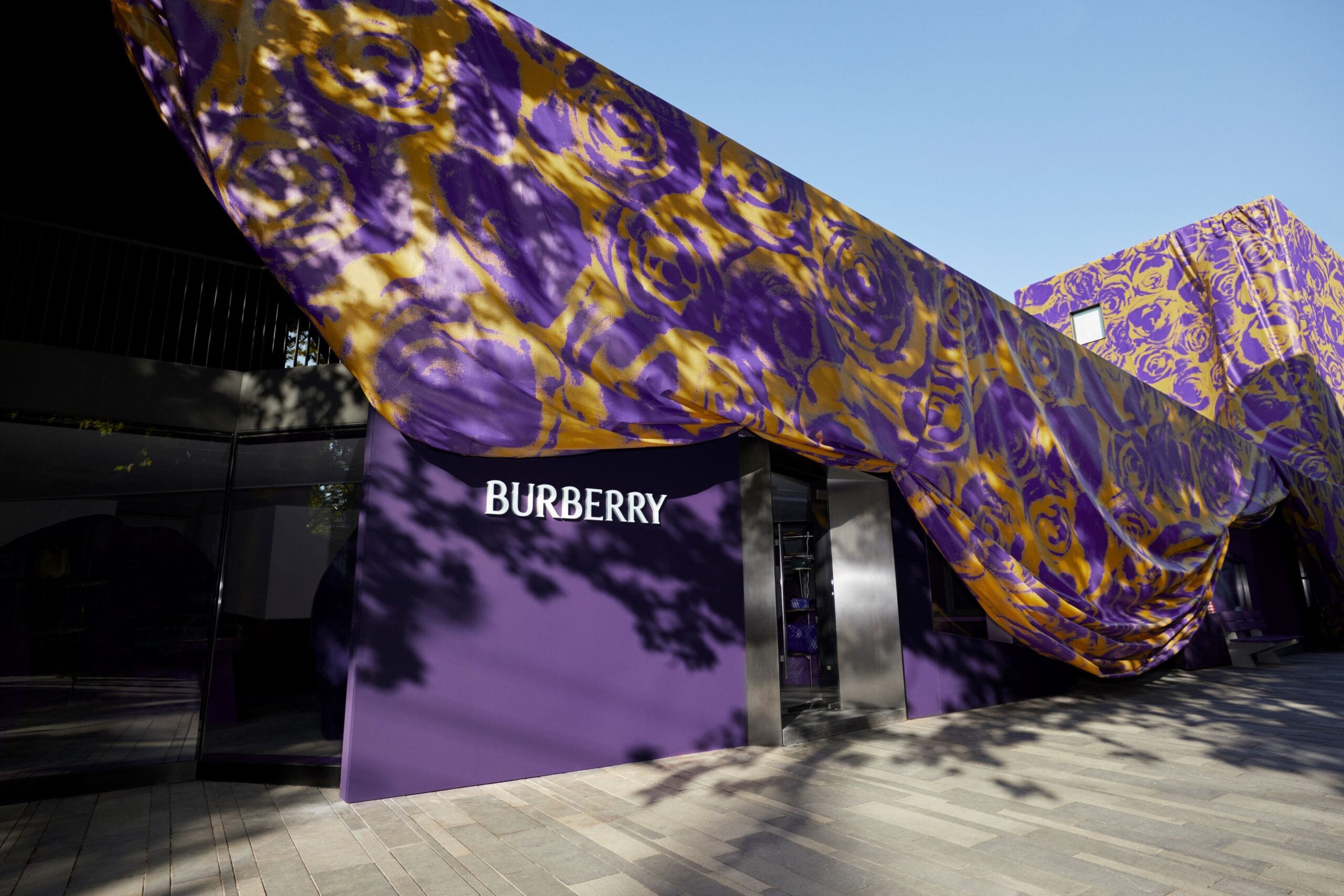 Guests to the Burberry takeover in Shanghai will also be welcome to experience a taste of true British culture that is so embedded in the fiber of the brand.
The brand's collaboration with iconic British café Norman's Café, located in North London, was a staple of Burberry Streets in London, and the two have united again to bring the café to the streets of Shanghai.
The three-month extravaganza – Burberry Rose started on October 21 and concludes on December 31, 2023 – will showcase the newly updated Equestrian Knight Design, alongside the brand's seasonal check pattern in knight blue and rose print.
[See also: The Countryside Inspiration Behind Dior Men's Summer 2023]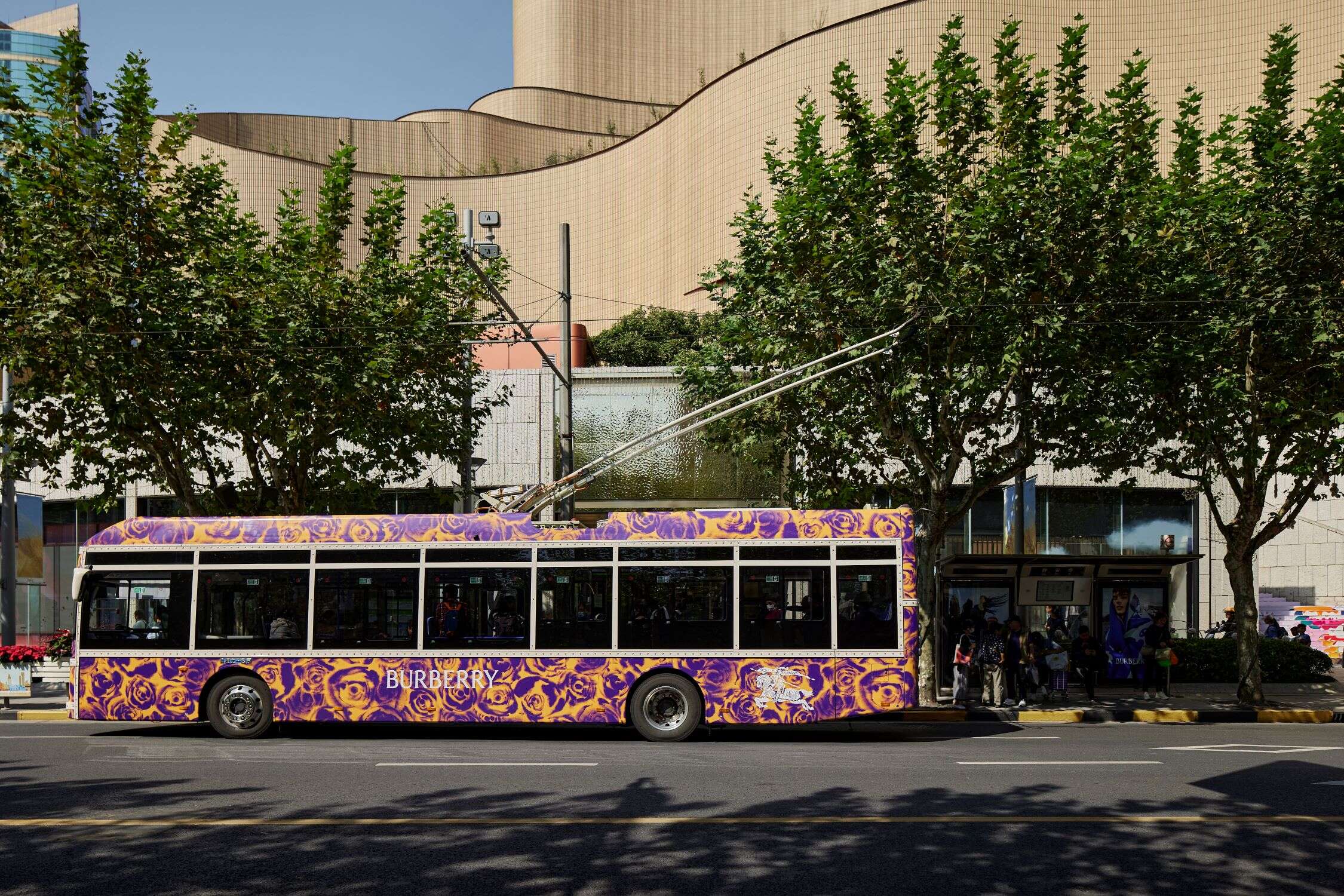 Other images and icons of the Burberry brand will fly high over the streets of Shanghai. Equestrian Knight flags will be flown on Panyu Road, posters of the brand's Winter 2023 collection will be displayed on bus stops and billboards across the city center, and even buses will be wrapped in the aforementioned rose print.
The Burberry Rose series in Shanghai coincides with the launch of the brand's new collection. Hotly anticipated, it is Daniel Lee's first for the brand, and available in store and online.
[See also: What is Quiet Luxury?]