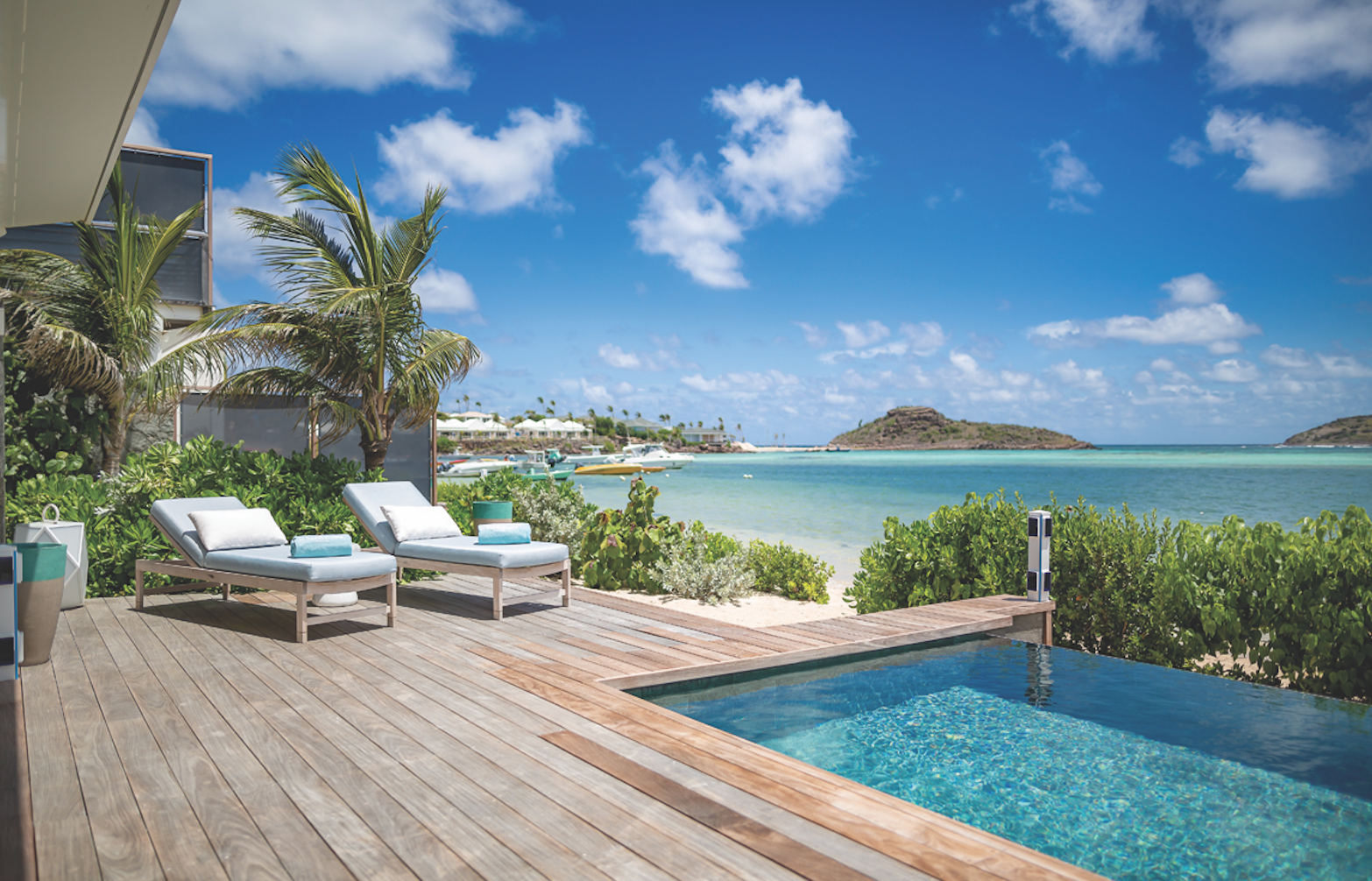 Summer's arrival means one thing: Elite Traveler's editors scatter across the globe soaking up the sun. Read on for their tried-and-tested summer travel must-haves.
Thea Halstead, Head Editor
The One Ocean Beauty Skin System, $305
Formulated with algae, microorganisms and kelp – Blue Biotechnology from the World's oceans – these marine actives are age-defying and clinically-proven to brighten your skin. And One Ocean Beauty don't just harness the power of the oceans, the company is dedicated to conserving this precious resource through its partnership with science-based global organization, Oceana. The One Ocean Beauty Skin System contains five products with active marine ingredients, all targeted to give you incredible skin while positively benefiting the marine environment it is created from. oneoceanbeauty.com

The Reliefband 2.o, $200
You're on your yacht, the wind is in your hair and you're feeling on top of the world! Until that pesky motion hits you and you're suddenly curled up in a ball begging for land. If you're anything like me taking motion sickness pills, or any non-essential medication, is something you'd like to avoid and the Reliefband 2.0 is a great solution. This wearable tech treats nausea by using neuromodulation (the alteration of nerve activity through targeted delivery of a stimulus to specific neurological sites in the body). It is drug-free and non-drowsy. reliefband.com

Hidrate Spark 2.0 Royal Blue, $45
We all forget to drink enough water, especially during hot vacations when you're away from your normal schedule. The Hydrate Spark tracks your water intake and syncs to a free hydration app via Bluetooth, glowing to remind you when to drink water. No excuse for not drinking enough now! hidratespark.com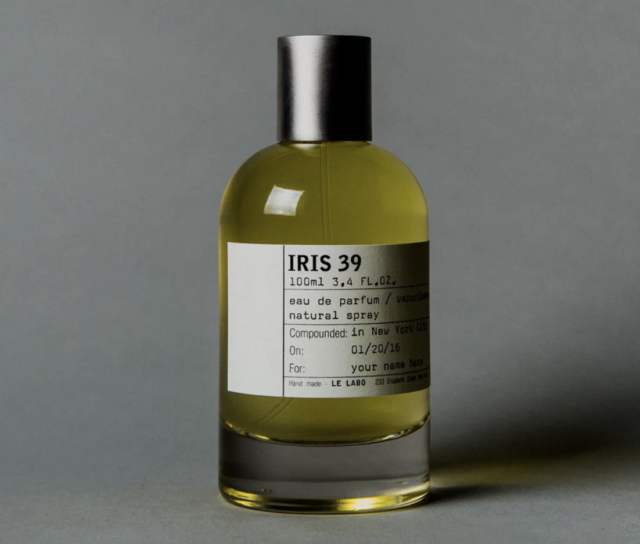 Le Labo Fragrances IRIS 39, $275
From funky perfumer Le Labo, eau de parfum Iris 39 is an elegant and sensual addition to your travel luggage. The perfect blend for nipping around the French Riviera in an open topped car, or sipping cocktails on a beach in Mexico, Iris, and all Le Labo fragrances are original and intense. Hand-blended especially for you, you can also personalize the label and engrave the travel tube in which it comes. lelabofragrances.com
Kristen Shirley, Luxury Editorial Director
My favorite place to travel in summer is Cape Cod. For quick weekend getaways, I pare down my packing list as much as possible.
Shalia Champa Dress, $250
I recently discovered Shalia on a trip to India. Its dresses have fun block prints in relaxed silhouettes, so they are just as easy to throw over a bikini at the beach as they are at a New England clambake. worldofshalia.com
Ancient Greek Sandals, Thais, $235
Whenever I head to sunny climes, I pack my favorite Ancient Greek Sandals. I have the Thais sandal in black and in white, and I love the new costa yellow color for summer. ancient-greek-sandals.com 
Givenchy Le Soin Noir Legére Face Cream, $390
Once the weather warms up, I switch from a heavy face cream to a lighter formulation. Givenchy's Le Soin Noir Legére face cream is perfect for humid weather. It has all of the benefits of the algae-rich formula of its heavier cream, which is a cult favorite, but with a light, gel-cream consistency. givenchybeauty.com
Tumi Lenox Leather Duffel, $995
To make dashing through the airport as seamless as possible, I never leave home without my leather Tumi duffel bag. A discreet zipper sleeve slides over the handle of my carry on, so the bag is secure and doesn't slide off, and the leather is very durable. As an added bonus, it's big enough to hold everything I need for a short trip. tumi.com
Samantha Coles, Managing Editor
Beats Studio3 Wireless Headphones, $350
I don't go anywhere without Beats headphones. The noise-cancelling technology is outstanding — it blocks distracting noises and delivers clear, crisp sound. I love listening to podcasts on long journeys or when I'm relaxing on the beach and always use them in the gym as there are no annoying wires to get tangled up in. You can connect to your smart device with the Bluetooth function and they have a long battery life (up to 22 hours, or 40 hours with the low-power mode).  If you need to charge them quickly, the Fast Fuel technology provides up to three hours of playback from a 10-minute charge. The Skyline Collection has chic colorways: Desert Sand is my favorite. beatsbydre.com 

Oskia Citylife Intense Anti-Pollution Defence Concentrate, $143
I am obsessed with anti-pollution skincare. As I live and work in London, I notice a huge difference in my skin when I'm in the city — it becomes dull and congested. An anti-pollution cream is a must for any city breaks to keep skin clear and fresh. Bio-nutritional skincare masters Oskia have an entire range dedicated to pollution protection, and scientists developed this highly concentrated formula over two years. A little goes a long way; just add one drop to your moisturiser to reap the benefits. There's also a beautifying facial mist — keep it in the fridge for cooling refreshment on humid days. oskiaskincare.com

Leica Q2 Black, $5,562
Whether you're seeking the Big Five on safari, skiing in the Alps or hiking through scenic mountains, you need a camera that can capture your trip. The Leica Q is small but mighty with the fastest lens in its class and is able to capture spectacular images even in low lighting conditions. It is the first compact camera with full-frame sensor and fixed focal length from the renowned brand. It also has built-in Wi-Fi so you can share your images on social media or send them to your smart device. It's easy to grip thanks to the black leather trim but there is a handgrip add-on available, too. leica-camera.com
Alex Martin, Web Editor

Clarins Men Super Moisture Lotion SPF 20, $40
When you are traveling light, this lotion is as close to an all-in-one as you can hope to find. It energizes, soothes, hydrates and protects the skin, making it the perfect travel companion. It gives the skin vital moisture in harsh climates and is especially impactful after a close shave. It doesn't have the heaviness of a sunscreen but still comes with an in-built SPF 20, a good level of UV protection. It is the most advanced men's formula that Clarins produce and takes advantage of quirky ingredients such as leaf of life and bison grass, but you don't need to understand its complexity to know it works. clarinsusa.com

Vilebrequin Short-And-Fitted Swimsuit, $140
Swim shorts should be considered all-day wearing while on vacation, so it is important to get a pair that look as good at the beach bar as they do in the ocean. Vilebrequin's Short and Fitted style swimsuits meet the criteria and come in a wide range of colors. However, it is the environmental credentials that really set them apart from their competitors. The swimsuits are made entirely of plastic waste recovered from the Mediterranean Sea by fishermen. The initiative is part of Vilebrequin's Save the Ocean campaign, which sees a kilogram of garbage removed from the sea for every kilogram of 100% recycled polyester yarn they produce. vilebrequin.com

Ray-Ban Round Double-Bridge Sunglasses, $178
Sunglasses move in and out of fashion quicker than any other accessory, so investing in a timeless design can save you the trouble of keeping up with changing trends. The Round Double Bridge design from Ray-Ban is an icon of the industry. The contemporary design and minimalistic volumes offer a wide level of versatility. They look just as good in a swim suit as they do in a business suit, which makes them the perfect pair of shades for the man who travels for business and pleasure. This season's shades come in two styles: a gold frame with brown lenses or a black frame with green lenses. ray-ban.com
Emma Reynolds, Assistant Luxury Editor
Poupette St Barth Soledad Top, $250 and Tamara Mini Skirt, $295
A breezy silk set from Poupette St Barth (a label founded on the French island nearly 20 years ago) works just as well on a hot New York summer's day as it does on the beach. I picked this set up during my vacation in St Barths over the holidays this past year and can't get enough of the floral pattern, comfort and breathability on sweltering city days. poupettestbarth.com
Hermès Apple Watch Fauve Barenia Leather Double Tour Strap, $489
For active days or days spent traveling I love wearing my Apple Watch so I can easily see texts, calls, emails and count my steps while I'm on-the-go. To make it look more fashion-forward, I swap my running band with my double-strap Hermès band in the color Fauve Barenia. It's practical and adds a bit of style to an outfit (the best part is that it fits to every version of the Apple Watch made). I'm currently crushing on the multi-colored double- and single-tour straps. hermes.com

Veronica Beard x Kassatex 'On The Rocks' Beach Towel, $70
A chic (and cheeky) towel is necessary whether I'm heading out East or to a lakeside retreat for the weekend. I love this Veronica Beard towel in collaboration with luxe bed-and-bath brand, Kassatex. Not only is it fun with a quirky saying in bright red, it's super plush and comfortable for laying out all day getting a sun-kissed glow. We also hear well it pairs with a margarita (sorry) on the rocks. kassatex.com veronicabeard.com
Feature image photo credit: Le Barthélemy Hotel & Spa