Firmly putting its activism where its sewing machines are, Mr Porter has launched Tee Store x Mr Porter Health in Mind, a capsule collection composed of just 104 exclusive pieces. The collection, which ranges from tee shirts and hoodies to hats and socks, has been created by 18 iconic menswear designers, including Acne Studios and Museum of Peace & Quiet, all with the brief of designing pieces that reflect the need for greater awareness for men's mental health and wellbeing.
With net profits of each individual piece sold during the first two weeks to be donated to Mr Porter Health in Mind Fund, powered by leading charity Movember, the collaborative efforts between Mr Porter and the brands aim to support not only the mental and physical health of men, but also aid lives to be happier, healthier and more fulfilling.
Priced from $15 to $1,115, each individual piece explores themes of happiness, friendship and pastimes, presented through graphics, slogans and archival prints. And with such a vast array of interpretations of the theme – including our favorites, the Camp High's tie-dyed logo print and the Stockholm Surfboard Club 90s graffiti-style slogan tees – this year's Mr Porter Tee Store is as joyfully expressive as it is desirably tongue-in-cheek chic.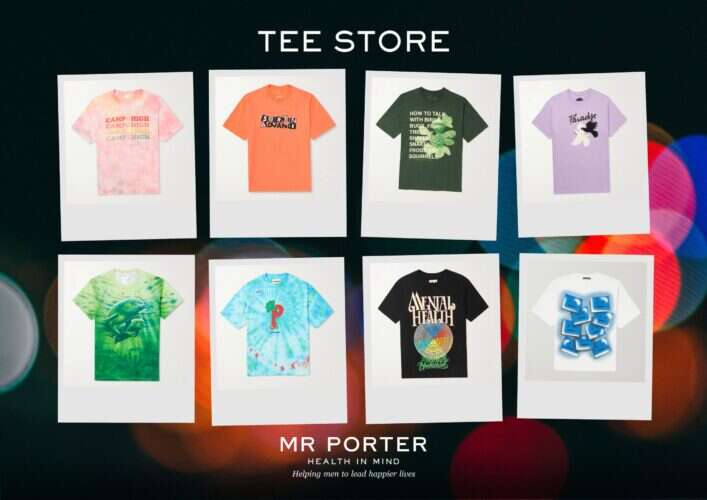 [See also: The Most Coveted Luxury Sustainable Fashion Labels]
Another gem of the collection is Emotionally Unavailable's Therapy t-shirt. New to the Mr Porter website, Emotionally Unavailable has three 70s-inspired pieces in the collection, retailing from $180 to $325.
"We are proud to have this year's Tee Store x Mr Porter Health In Mind collection driving awareness and support for men's mental health, an area close to Mr Porter's heart, through our content and fundraising initiative, Mr Porter Health In Mind," said Daniel Todd, Mr Porter senior buyer.
"Following the success of the past Tee Store collections, the brands this year have created something truly special, giving our customers the ability to discover and own exclusive pieces from the world's top contemporary brands, while expressing mental health through their designs. Mr Porter has championed community from the start and we're pleased to continue our Tee Store collection each year, giving back to those who need extra support in their lives."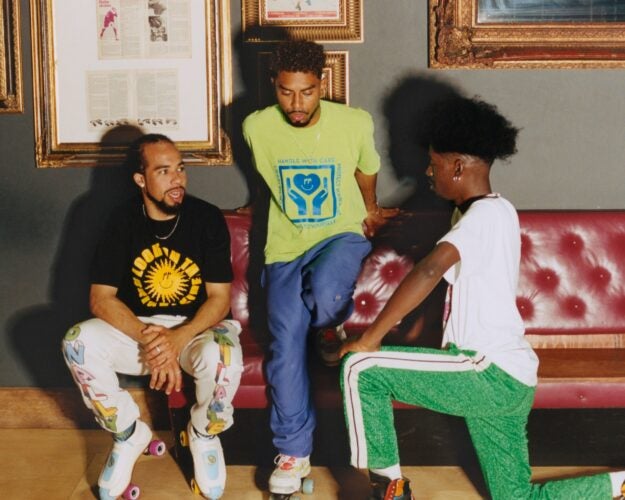 This is by no means the first time Mr Porter has merged fashion with social consciousness. February saw its own-house brand Mr P launch a sustainable knitwear line as part of its ambition to be carbon neutral by 2030.
The collection is available globally from 13 May, with same-day delivery services available in New York, London and Milan, while stocks last.