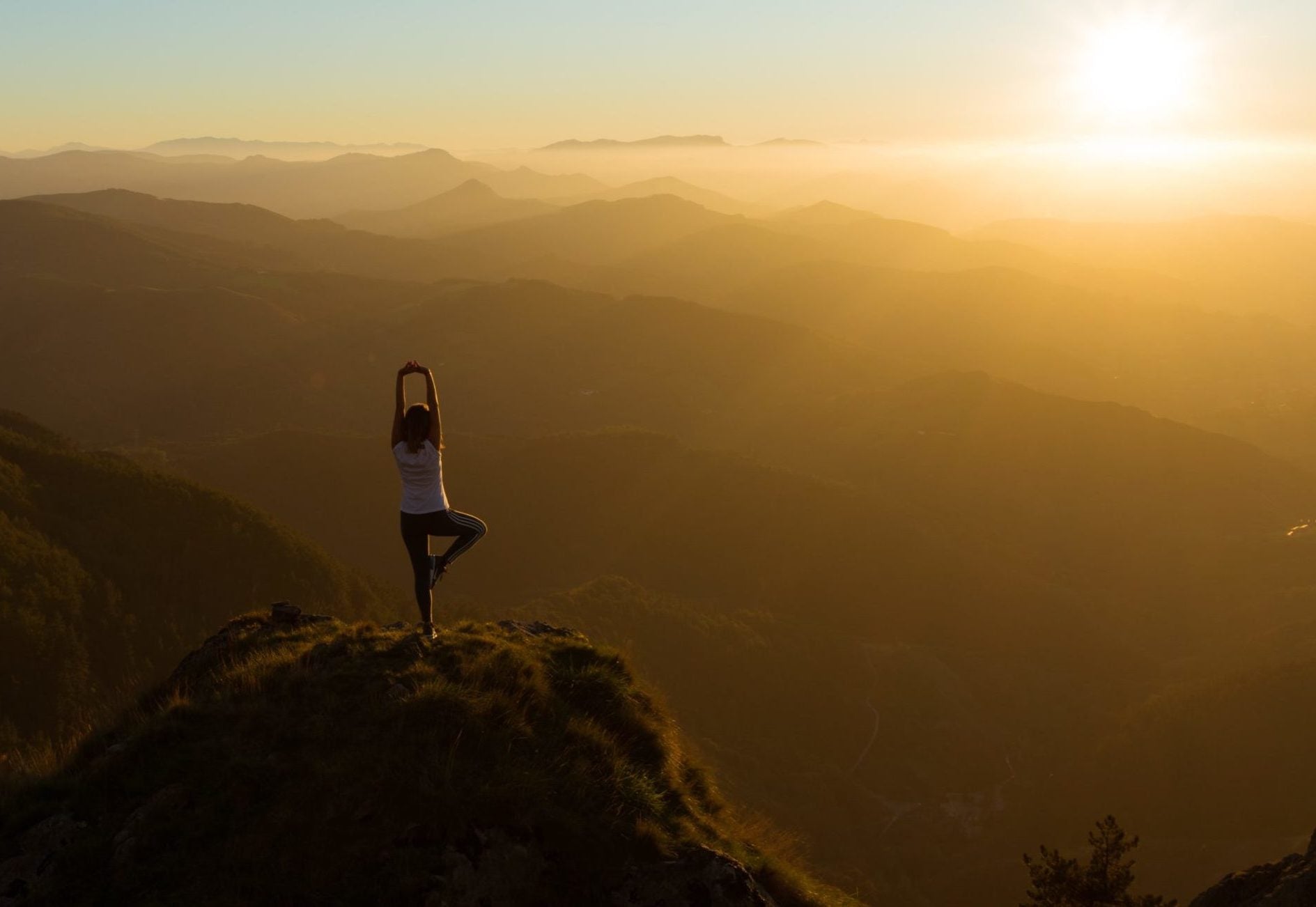 This year's Mother's Day is likely to be quite different from those before it. For those living in lockdown, it may mean not seeing the most precious woman in your life at all. It may mean the special restaurant reservation has to be canceled or that surprise weekend getaway postponed. But there are still plenty of ways to treat your mother despite the ongoing Covid-19 crisis. From 'buy now, stay later' hotel bonds to incredible flower bouquets, we round up the best ideas in our list of quarantine Mother's Day gifts.
An at-home wellness retreat
Silver Linings provide some of the most spectacular wellness retreats, but with the travel industry in a complete shutdown, the company has had to cancel many of its upcoming trips. It has, however, repurposed its offering to suit the current situation. The five-day home retreat program has been developed to include its four pillars of wellness: mindful movement, nutrition, rest and recovery, and sleep. Enrolling in the five-day retreat gives you access to a variety of classes developed by world-class instructors. Classes range from movement classes to advise on mindful eating. There are also courses on how to achieve deep relaxation through breath and sound alone. The five-day retreat can also be started at any time, offering your mother maximum flexibility.
$130, slr-home.teachable.com
A virtual fine wine tasting
It would be the perfect time to take a trip to Napa Valley and explore the growing number of world-class vineyards. Alas, we can't, but those vineyards are still producing high-quality wine and that wine still needs to be enjoyed. ACME Fine Wines specializes in tasting experiences and has close working relationships with some of the finest vineyards in the country and beyond. They are now offering virtual tastings hosted by a sommelier via an online chat like Zoom or over the phone. The Ultimate ACME Tasting takes around two hours and involves as many as 10 extraordinary wines from its most exclusive collections. A member of the team will be in touch to get an idea of your preferences to ensure each wine is to your liking. The wines will be sent to you ahead of time along with a paired selection of charcuterie and cheese. You can then arrange the tasting at a time that suits you.
$200 per person, acmefinewines.com
A 'Buy Now, Stay Later' bond
The hotel industry is likely to be among the worst hit from the Covid-19 pandemic. The vast majority of hotels have lost almost 100% of their expected income, and the effects are likely to be felt years after the virus has been conquered. But there are a variety of ways to support hotels in the meantime. The most effective way is by purchasing a Buy Now, Stay Later bond. You buy hotel bonds now in increments of $100. Following a 60-day maturation date, you'll receive a value of $150 to be redeemed against a stay at the hotel of your choice. The money will help to keep the hotel alive during the lockdown. A number of hotels from around the world have signed up for the program and more are being added every week. Some of the more notable hotels are the ultra-exclusive Jade Mountain Resort in St. Lucia and Bisma Eight in Bali.
From $100, buynowstaylater.com
A health-boosting meal plan
With restaurants and cafes closed for the foreseeable future, it is a rare opportunity to evaluate your eating habits and make appropriate changes for the better. With health concerns also top of the agenda, a healthy diet is the quickest and easiest way to boost your immune system. Sakara has long been in the business of providing people with the healthiest sustenance money can buy. It is the easiest way to transition to a whole-food, plant-rich diet. Every dish has been developed in line with traditional healing practices and cutting-edge nutritional science.The company offers a range of eating plans, but the Signature Program offers the best introduction to a healthy way of eating. For gifting, choose the two, three of five-day program. All meals are delivered to your door and are ready to eat with no prep or cooking required.
$70 per day, sakara.com
A beautiful bouquet of roses
Whether you're buying for your own mother, or for the mother of your children, nothing shows love and appreciation better than a bunch of roses. The problem with roses is that they are a fleeting presence. Not so with Venus ET Fleur Vase, New York's premier rose retailer. The company offers a selection of vibrant roses in a range of fantastical colors as well as the classic red, pink and white. The roses are treated in a way so they stay alive and fresh for up to a year, so ensure they look the part by pairing a bunch of roses with its new signature vase.
$389, venusetfleur.com
Give the gift of escapism with a travel coffee table book
Although some travel restrictions may have lifted by the time Mother's Day arrives, it could be some time before we are traveling to far-flung and exotic destinations. If your mother is one of the many who have had to delay of cancel travel plans, get them a vibrant travel book from Assouline to keep their wanderlust alive. The luxury publisher has recently released a new series of beautiful books for five distinctive destinations. For the sunseeker, there is St Tropez, which takes readers of a journey of this small French town's illustrious history. For the keen skier, the St Moritz book will take you back in time to the golden age of the elite ski resort. Our pick is the beautiful Uzbekistan book, which is perfect for mothers with a lust for ancient history. The Central Asian country has a burgeoning tourism industry as people discover a treasure trove of landmarks built in the age of the Silk Road, a trade route that ran from China all the way to Eastern Europe. A special edition volume is enclosed in a clamshell case and boasts a silk, foil-stamped hardcover.
$495, assouline.com
Treat her to a Michelin star takeout
As the Covid-19 crisis upheaves our daily lives, many restaurants have been forced to temporarily close, uncertain of their future. Because many of these small businesses operate on such thin margins, companies are relying on delivery services (so you can practice social distancing but still enjoy your favorite dishes) to keep their businesses afloat. Even fine-dining restaurants, who may have never dipped into the delivery category before, are offering fine-dining delivery services, private catering dropped off at your door and on-demand meals in both New York and the Hamptons. Elite Traveler has rounded up the best restaurants to order from right now.
Click here to see those offering fantastic takeout services.
A luxury home-spa treatment kit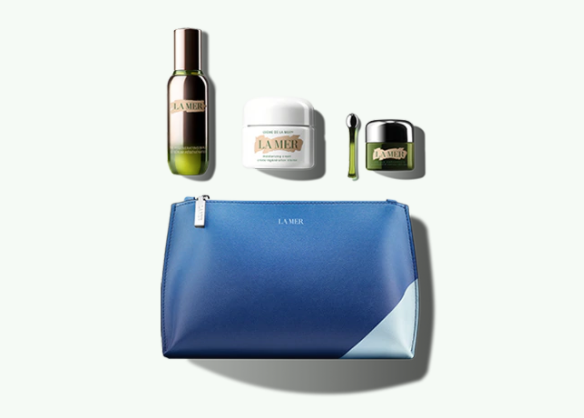 There is nothing like the gift of relaxation. A spa day is the quintessential Mother's Day gift. Unfortunately, it is likely that her favorite spa will be closed for business for the foreseeable future, but it is easy to keep up a world-class skin care regime at home with the right products. That's why the Classics Collection from La Mer would be the perfect gift this year. The limited edition set includes the signature trio of La Mer's coveted treatments that brighten, renew and moisturize the skin. It contains the Eye Concentrate, Regenerating Serum, and Crème de la Mer.
$500, cremedelamer.com
A luxury fragrance that gives back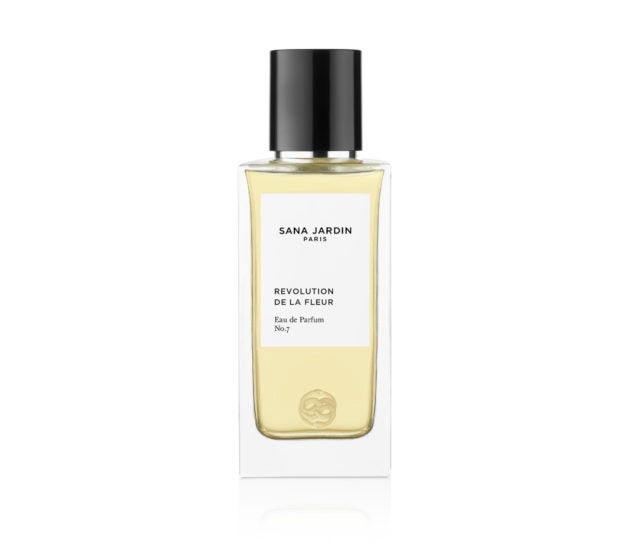 We should all be feeling extra charitable right now and in the future, it will be more important than ever to make socially-conscious choices. Sana Jardin was built on these principles from the ground up and today offers a tremendous amount of support to those working at the lowest end of the production line. Its alternative business model enables women in the supply chain to become micro-entrepreneurs by upcycling the waste products from perfume production. The local women develop and sell their own products – candles and orange blossom water – from the waste of perfume production, receiving 100% of the profits. The best way to support this growing business is by purchasing one of its eight Eaux de Parfums. If you're not sure on what fragrance to send her, buy the Discovery Set, which includes samples of all eight perfumes, and let her choose the one she likes best.
$220 for 100ml bottle; $39 for the Discovery Set, sanajardin.com