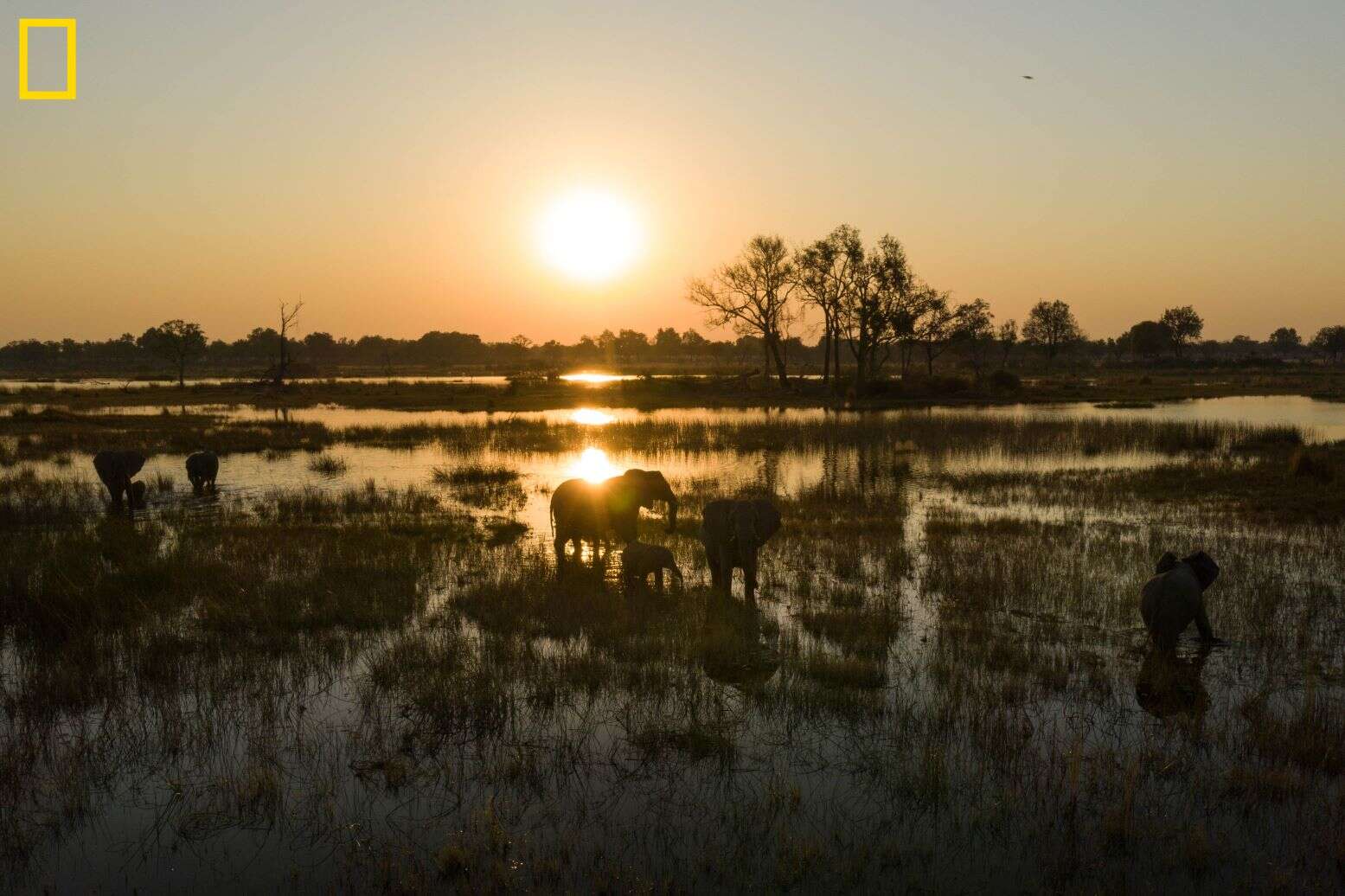 De Beers and National Geographic have announced the launch of Okavango Eternal, a unique five-year partnership to protect the source waters of the critically important Okavango Delta and the lives and livelihoods they support. 
The five-year commitment will focus on the Okavango Basin which spans southern Angola, eastern Namibia, and northern Botswana. The vast river basin is the main source for the Okavango Delta making it crucial to the Delta's preservation. Located in northern Botswana, the Delta is one of Africa's most important ecosystems. A place where biodiversity flourishes, it is home to the world's largest remaining elephant population as well as lions, cheetahs, African wild dogs and countless species of birds.
The delta is however not just of ecological importance. It also ensures water and food security for more than one million people. 
While the Delta itself has protected status, the Okavango Basin that feeds it does not, and the effects of climate change, deforestation and commercial agriculture are placing the waterway under huge strain. 
[See also: andBeyond: Celebrating 30 years of Sustainable Luxury Travel]
Diamond corporation De Beers will join National Geographic to boost the work of the society's already established National Geographic Okavango Wilderness Project which was launched in 2015. As well as conservation work, the project's aim is to secure permanent, sustainable protection for the Okavango Basin. If successful, it will represent one of the largest transboundary protected areas in sub-Saharan Africa.
De Beers' contribution will be in the form of expertise and funding to expand and accelerate work already underway by National Geographic. Its focus will be on protecting precious habitats as well as working with communities across Botswana, Namibia and Angola to find shared ecological solutions as well as develop sustainable economic opportunities for 10,000 local people. 
"There is no doubt that the Okavango River Basin is under threat. How we treat this delicate ecosystem in the coming years will dictate its vitality – for its people and its wildlife – for future generations. This is our last chance to help protect this natural wonder and we are pleased to partner with De Beers on this critically important project," said Dr. Steve Boyes, National Geographic explorer and leader of the National Geographic Okavango Wilderness Project.
"Together, we will leverage our collective resources to scale efforts to facilitate long-term, sustainable management of protected areas in the region by helping establish and further partnerships between governments, NGOs, and local communities through a sustainable conservation economy," he continued.
nationalgeographic.com/okavango-eternal
[See also: Singita Commits to Carbon Offsets for All Guests]