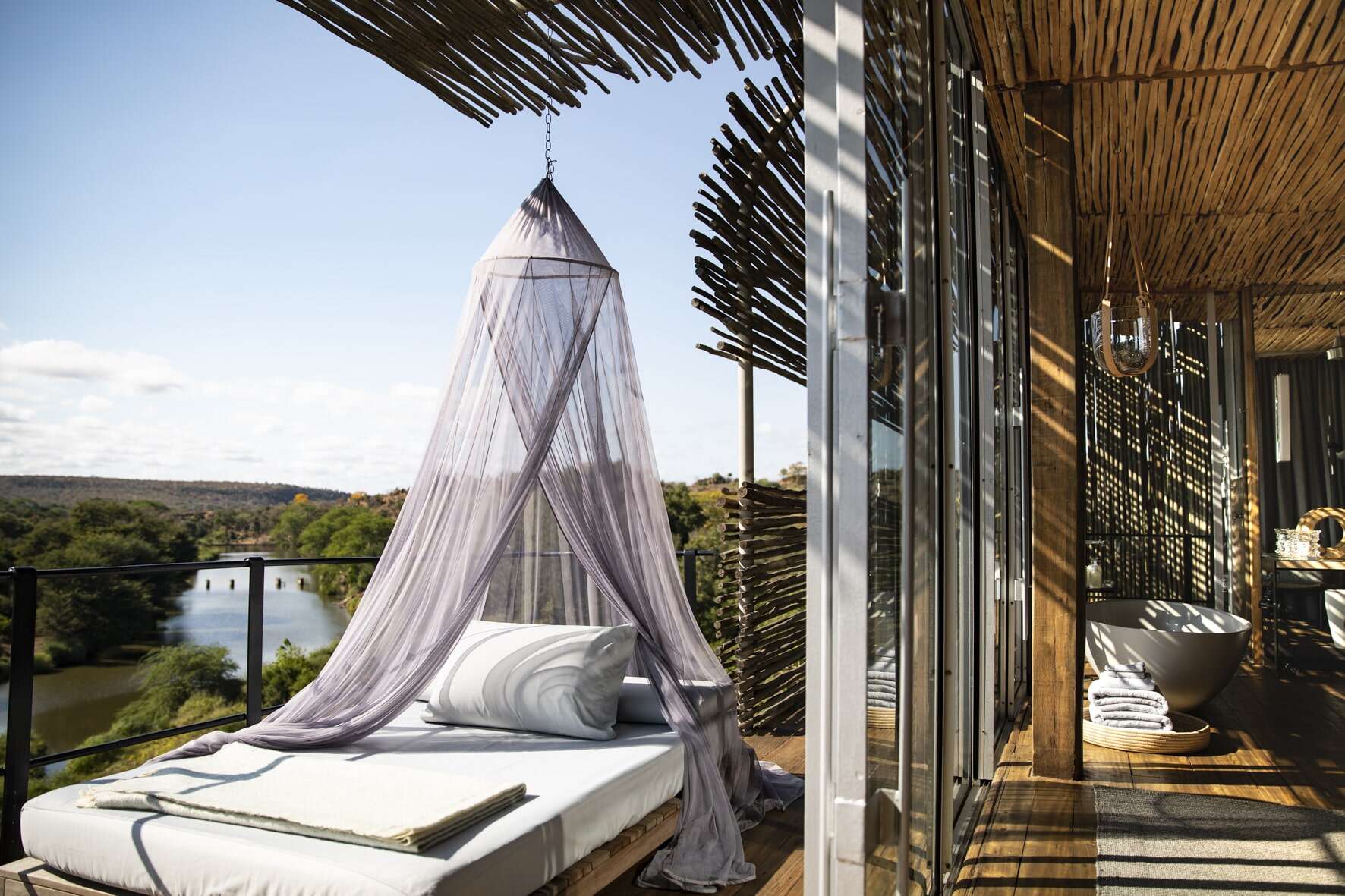 As a leading conservation brand, Singita has always been committed to putting the environment first. But as the climate crisis grows, all travel organizations must continue to examine their impact on the natural world and, with the recent announcement that all guest stays will now be carbon neutral thanks to a new offset program, Singita is taking its sustainable commitments one step further.
As of now, every guest booking at any of Singita's 15 ultra-luxe properties will automatically have a carbon-neutral levy applied, with an estimate of an additional $10 per ton of carbon. The funds generated by this offset program will be used to purchase verified carbon credits in the countries in which Singita operates, ensuring that the financial benefit is kept local.
The organizations involved in Singita's new guest carbon offset program work across a variety of projects, including innovative eco-friendly and cost-saving cookers for families in South Africa, and forest conservation in Rwanda and Tanzania. By funding organizations that work towards the UN's 17 Sustainable Development Goals, Singita's new offset program goes beyond carbon mitigation to actively benefit wider communities and individuals.
[See also: Inside the Reimagined Singita Sabora Tented Camp]
"We are constantly delighted to discover how like-minded and environmentally aware our guests are," says Singita's group sustainability coordinator, Dr Andrea Ferry. "They really do care, and we want to make it easier for them to tread as lightly as possible on the planet, while enjoying their time with us.
"Carbon offsetting is one way of lightening this impact. Many guests choose Singita because our values and purpose to protect wilderness areas resonate with them. Integrating carbon offsetting is a logical step to validate our and their commitment to a thriving planet," she continues.
In addition to with Singita's latest step towards carbon neutrality, the group also has an already impressive list of sustainable credentials. For example, in Tanzania, the Singita Sabora Tented Camp has its own solar farm, which reduces reliance on diesel by 85%, and the Singita Mara River Tented Camp has been purpose-built as a completely off-grid eco-lodge.
[See also: Exclusive African Safari Camps Championing Sustainability]
And of course, as custodians of over one million acres of protected land, Singita is also committed to preserving the biodiversity of the African landscape. Through partnerships with local trusts and funds and the work of its own conservation team, it is dedicated to ensuring that the ecosystem retains its integrity, by supporting native wildlife and plants species as well as protecting them from the external threats of poaching and development.
The culmination of Singita's ongoing efforts is an ecotourism company proving that once-in-a-lifetime experiences – with the added bonus of award-winning luxury accommodation – do not, and should not, have to come at the expense of protecting the natural world.
For more information on Singita's sustainability and conservation efforts, see singita.com/conservation