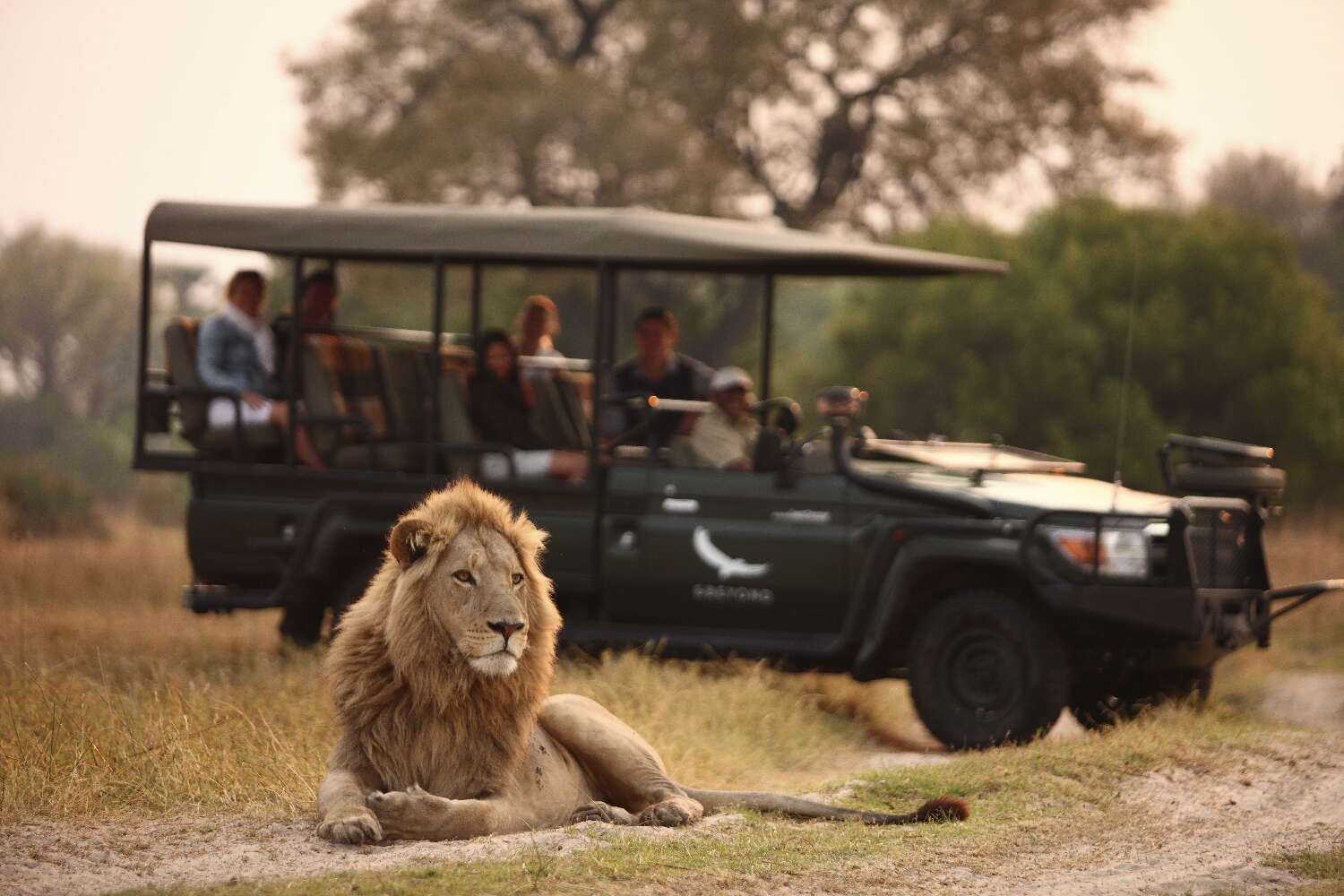 Luxury travel company andBeyond is often presented as the poster child of what ethical travel can achieve – and with good reason. Not many organizations that have been in the industry for three decades can claim to have been delivering sustainable operations since day one. 
The company's unique business model ensures the preservation of culture and wildlife in the naturally beautiful destinations it operates in. As the sustainable travel pioneer prepares to mark its 30th birthday, Elite Traveler speaks to its chief marketing officer Nicole Robinson about andBeyond's beginnings in South Africa, as well as its commitment to environmental and social good. 
To truly understand andBeyond's ethos, it's best to go back to the very start. The story begins in 1991, a year that was very much a 'new dawn' for South Africa as the country emerged from its dark history, following centuries of oppression and decades of apartheid. Nelson Mandela had just been freed from prison, but the prospect of a harmonious future in the country was still far from certain.
andBeyond's founder Dave Varty was already running Londolozi Safari Lodge, in the heart of the Sabi Sands game reserve, and had seen the positive impact that luxury tourism could have on the land, wildlife and people around it. The chance arose for Varty to rewild some pineapple farms in Phinda – around 400 miles to the south – and open a new property. However, Varty soon realized that in order for the project to succeed, he would need the support of the surrounding communities. 
"Very early on [within a year], a non-profit was formed called the rural investment fund [now called the Africa Foundation] with the mission of empowering communities to enable conservation," says Robinson. "When it happened, it wasn't cool. It wasn't what everybody was looking for. Thirty years on, we have a true case study of what sustainability can look like because that's the thing: you need time to measure it. You can't say you're sustainable if you've only been doing something for a year. It is a long-term thing."
Three decades on, andBeyond have more than a case study; it is widely considered to have become a blueprint for the industry, displaying how luxury travel can go hand-in-hand with sustainability and socially responsible practices. The organization's portfolio of destinations has grown in size to include 29 luxury lodges and camps showcasing some of Africa's most beautiful safari and coastal destinations, as well as the stunning Vira Viria Lodge in the breathtaking Chilean lake district, which stands at the gateway to Patagonia. 
So how has andBeyond managed to walk the tightrope between providing real environmental and social benefit while also providing a luxurious out-of-this-world travel experience for paying guests and making a profit? "Each one of [our properties] is operated on the model of "Care of the land, care of the wildlife and care of the people.'" says Robinson.
[See also: Inside the Reimagined Singita Sabora Tented Camp]
When it comes to ensuring local people are truly benefiting from its properties, Robinson explains that the company's charitable arm, the Africa Foundation, focuses its efforts on working in collaboration with the communities surrounding the lodges.
"[The charity will] help the community identify what their needs are, because I think a lot of the time people will come in with a very western mindset and decide 'this is what's needed', but it's actually not what they need. A key to sustainability is that the need is identified by the people in those communities. Secondly, it's important it's not done for them. [The community] have to bring [something to it] so that they have ownership of the project," says Robinson.
The Africa Foundation works in the key areas of employment and skills development, health and social care and education (both in the core subjects as well as conservation). Together with the communities it has partnered with, the charity has achieved a great deal since its work began in 1992: as well as building health clinics and establishing water relief programs, it has built over 170 classrooms, 25 preschools and six daycare centers for orphans and vulnerable children. It has also awarded university-level scholarships to over 250 aspiring community leaders. 
For andBeyond, conservation and community work go hand-in-hand, explains Robinson: "People get quite excited about the rhino or lion, but actually, with each one of those species there's a people story that goes alongside it. And you can't look after the animals if you don't work with the people who live next door to those animals. So the two are very tightly linked."
Robinson illustrates this with the example of Phinda Game Reserve, which has grown from 32,000 acres in 1991 to an enormous 74,000 acres today. It is now also home to Africa's big five and over 436 bird species. Elaborating on how the transformation took place over the decades, Robinson says, "In that time, some of the surrounding farms around the ones that we originally bought also decided to turn from agriculture to wildlife and the owners asked to join the reserve. So we formed the Munyawana Conservancy, named after a river that runs through the area."
In the mid-noughties, a number of the farms that andBeyond had previously purchased in Phinda were subject to land claim (land claim is restitution for people forcibly evicted from rural land under South Africa's apartheid laws). andBeyond returned this land back to those communities, who in turn chose to keep it as a natural wildlife habitat and lease it back to andBeyond.
"The communities are now our landlords," explains Robinson. "And then as other farms in the area came under land claim, communities chose to add those [farms] back into Phinda as well. So we returned the land to wildlife and to people through that process. The communities are very linked to the economic benefits that are happening."
Through rewilding the area, andBeyond and its partners have created a protected natural habitat for rhino, lion, cheetah, buffalo, and a variety of game species on what was previously agricultural land. But one of andBeyond's latest achievements at Phinda was the return of a lesser famed species called the Pangolin.
There had been no evidence of pangolin in that area for almost 50 years but through partnering with the African Pangolin Working Group – which rescues trafficked pangolins, rehabilitates them, and then releases them back into the wild – andBeyond has reversed local extinction. The real conservation victory came in December 2020, when the first pangolin pup was born in the wild: "We all feel like grandparents now," adds Robinson. 
[See also: Elite Review: &Beyond Benguerra Island, Mozambique]
andBeyond's conservation work doesn't stop in Phinda; it spans across southern Africa, from creating new source rhino populations in Botswana in partnership with Rhinos Without Borders, to supporting coral reef conservation programs on the East African coastline. With this in mind, it can be easy to forget that it is not a non-profit but in fact a business. 
Robinson admits that at times, it can be tricky to achieve an equilibrium between sustainability and profitability. "We try to have as light a footprint as we possibly can," she says. "It's a tricky one to balance because that's when investment and return and sustainability start to pull in different directions." However, as Robinson points out, the two must work together: "We do look at the return each project can generate but you can't sacrifice sustainability to get a return. You have to hold both at the same time. It's not easy; sometimes it's about compromise and [understanding] that sometimes something will come in time and you have to take a longer view."
Over the past five years, andBeyond has eradicated plastic from all of its properties by introducing water bottling plants. It is also in the process of installing solar power throughout where possible. "It's not perfect but we set goals for ourselves to constantly improve," says Robinson. "And I think that's an important lesson from a business perspective. If you try and get everything 100% perfect, you'll never do anything. So little incremental steps in the right direction have got us to where we are now." 
Robinson highlights similar challenges when it comes to balancing sustainability with luxury, such as the breathtaking Sossusvlei Desert Lodge in Namibia, which was refurbished at the end of 2019, providing each room with a pool. 
She says: "From a guest experience point of view, it is absolutely amazing because it's one of the hottest places on earth so to be able to have your own private pool is a real luxury. So how did we balance that? Because from an optic perspective that looks like a terrible sustainability idea. We ask what's truly important for the guest in every single place and is it possible? It's solely for that 'and' every single time. 'How can we do this and this?' Not this or this. It's about finding the 'and' in each one of those questions. It is possible but it's not easy." 
andBeyond's highly-trained guides have taken center stage throughout the last year as the company has adapted to showcase educational activities, live events and wildlife experiences online to would-be guests. This has helped the organization continue to fund the work of the Africa Foundation throughout the pandemic. 
As andBeyond gets ready to welcome guests to its properties post-pandemic, Robinson is optimistic that safari in Africa is on a lot of people's agenda. She also highlights that andBeyond's properties are well placed, thanks to the fact they are small-scale and set in open spaces: "Our largest lodge is only 40 people, which is tiny compared to a large hotel and resort."
And what about the future of luxury travel? As a self-confessed "stubborn optimist", Robinson believes that as we begin to enter a post-Covid world, things will begin to change for the better. "Now, more and more, [people will have] questions about inclusivity and sustainability," she says. "We've been able to prove over 30 years, specifically, starting with Phinda, how luxury travel can leave our world a better place. It doesn't have to be one or the other."
[See also: Inside the New Eco-Conscious Six Senses Botanique]