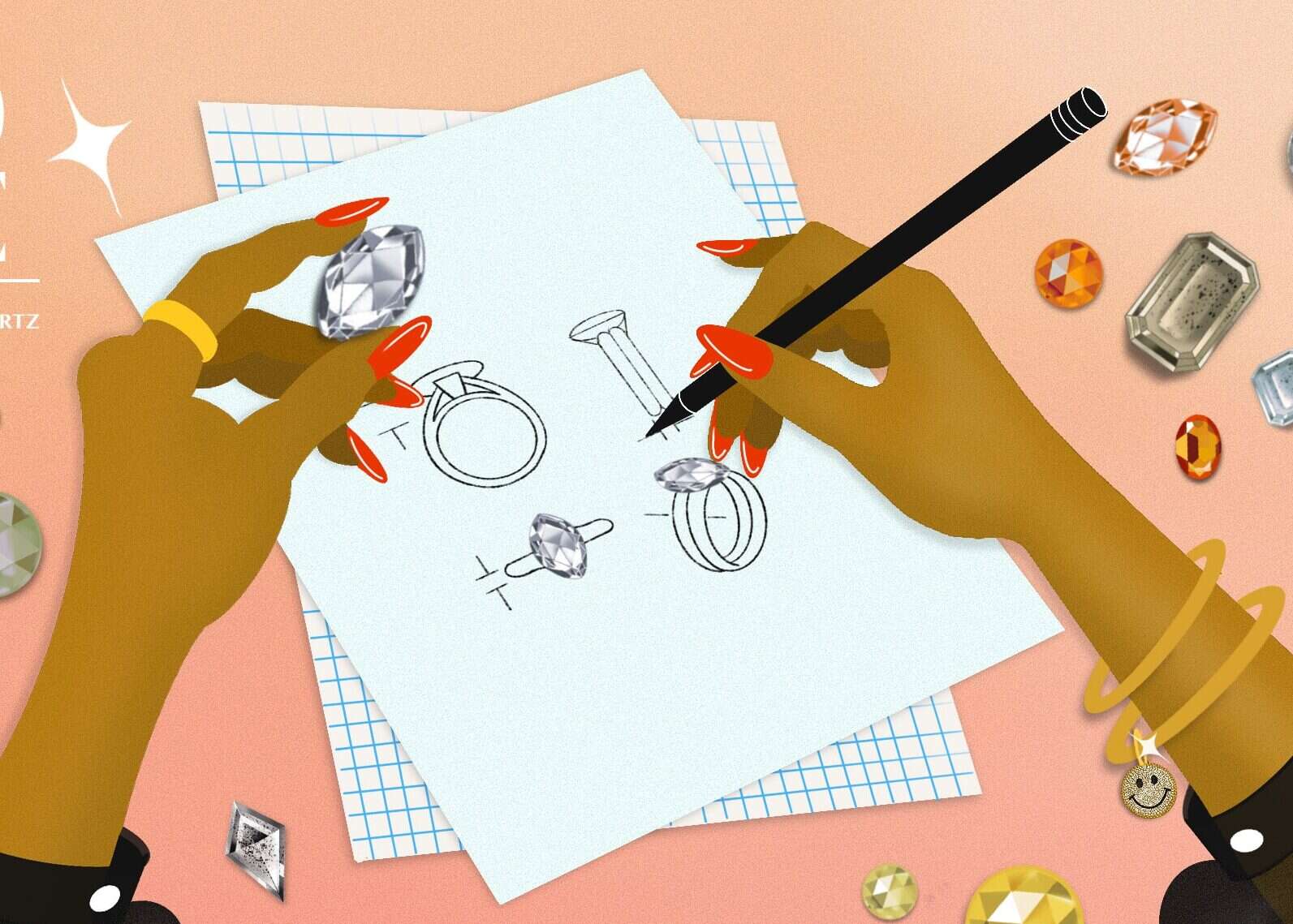 Esteemed jewelry designer Lorraine Schwartz has partnered with the Natural Diamond Council (NDC) to launch the Emerging Designers Diamond Initiative, which is dedicated to supporting and showcasing emerging Black, indigenous and people of color (BIPOC) jewelry designers in the US.
The Emerging Designers Diamond Initiative offers successful applicants a share of a $1m diamond credit, with the aim of promoting inclusivity, supporting often underrepresented designers and expanding the number of BIPOC diamond jewelry businesses.
A panel of industry leaders has been appointed to review each application and allocate funding, including Schwartz, NDC CEO David Kellie, fashion director of Vanity Fair Nicole Chapoteau and stylist and designer Jason Rembert. The panel will be joined by honorary celebrity advisers Pharrell, Kelly Rowland and Tina Knowles, who will be lending their opinions and expertise at various stages.
[See also: the Sustainable Jewelry Brands You Need to Know]
"It is past time for our industry to be more supportive and share the magic of diamonds with a larger, more diverse group of jewelers," explains Schwartz, whose pieces are favored by the world's most influential individuals. "Helping BIPOC designers, and more specifically the underrepresented Black designer community, gain entry to diamond vendors and credit financing as well as expand their businesses is a necessary step in the process towards a more equitable industry."
In addition to financial support, the program will guide new designers through navigating the diamond industry, helping them to build their own relationships, credit and reputation. Members of the Emerging Designers Diamond Initiative will have access to Schwartz's and NDC's extensive partners along with their wide networks and resources, with customized training and workshops also provided.
The initiative will also act as a guarantor for its successful applicants; without a supplier history or industry connections, it is notoriously difficult for new designers and jewelers to purchase diamonds. The Emerging Designers Diamond Initiative will work to dismantle such barriers and challenges facing industry newcomers as well as help established designers expand their exposure.
The program is inviting applications from any US-based BIPOC designers who have worked in the jewelry industry for at least one year, with those who currently do not work with diamonds encouraged to apply. Applications will continue being considered until the diamond credit runs out, and will be reviewed on a first-come, first-served basis.
Applications can be made on the Natural Diamond Council website.