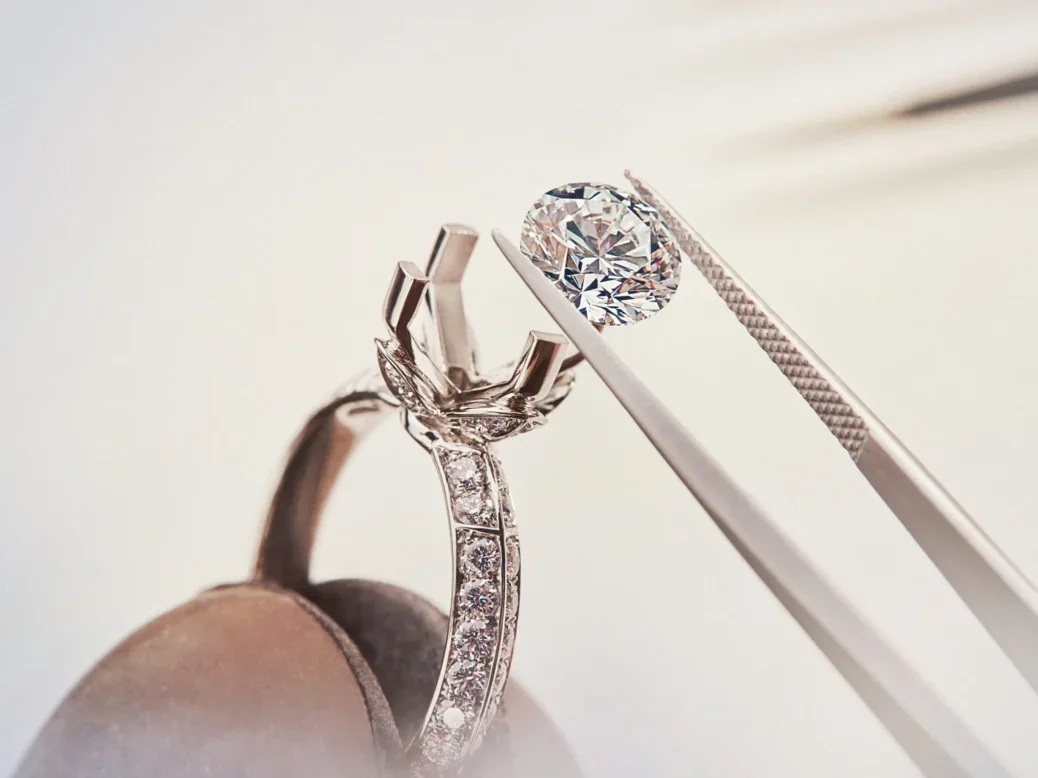 Louis Vuitton has furthered its advancement into the fine jewelry sphere with the launch of its latest collection, LV Diamonds. Individually designed by Francesca Amfitheatrof, Louis Vuitton's artistic director of watches and jewelry, the collection is centered around the luxury fashion house's iconic LV monogram flower, which comes to life in a 22-piece strong line up.
The historic monogram motif has been carefully reimagined to take the form of a new and specialized diamond cut called the LV Monogram Star. The cut is a classic in the making, featuring fifty-three facets with pointed ends which emulate the star-shaped monogram flower created by Georges-Louis Vuitton in 1896.
The unique cut weaves its way through the collection just as the original emblem is woven into the identity of the brand itself. The collection ranges from new everyday classics such as petite studs, unisex bands and pendants, to showstoppers like a platinum ring with a central LV Monogram Star and a pave diamond band.
[See also: Oscar Massin Jewelry Revived with Sustainability Focus]
In the interest of complete versatility – which is becoming ever more in demand in fine jewelry – each piece has been carefully designed with wearability in mind. The selection of V-shaped bands, for example, are perfect for stacking, while the mixture of white gold, rose gold and platinum invites the wearer to mix and match different precious metals.
The new LV Diamonds collection also upholds the Maison's strict sustainability regulations, with the launch coinciding with the revealing of the first LV Diamonds certificate. Each piece will be presented with a fully transparent certification of the diamond's entire lifespan, from the moment it was extracted, through its entire crafting process all the way up to the moment it was put in its case.
The collection ranges from $880 for unisex bands, from $3,700 to $29,000 for pendants and up to approximately $352,000 for the LV Monogram Star diamond earrings, with the option for engravement for a more personal finish. Following its launch earlier this month, the new LV Diamonds collection is currently only available in-store at New York Fifth Avenue and Los Angeles Rodeo Drive boutiques but will eventually roll out on international markets next year.