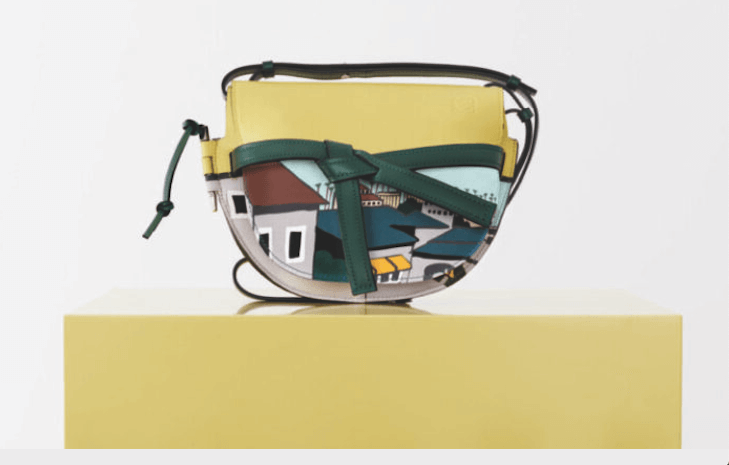 Loewe has unveiled details of its new unisex capsule collection that draws inspiration from late-20th century ceramicist, Ken Price.
Since joining Loewe as creative director in 2013, Jonathan Anderson has continued to breathe new life into the Spanish label, which dates back to 1846, with each of his carefully curated collections – and the latest is no different. As with most of Loewe's newer collections, inspiration is found in the most unlikely of sources.
In this case, the inspiration comes from ceramics; more specifically, the ceramics of late American sculptor, Ken Price. Active in the sixties as part of the milieu of the legendary Ferus Gallery, Price was best known for his abstract clay shapes and surreal use of color.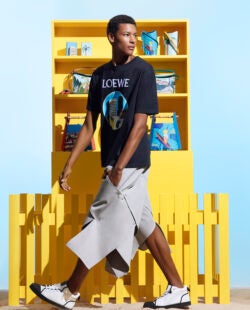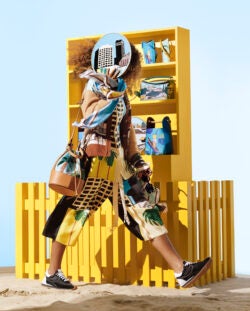 Rather than using the traditional glazing method to finish his works, Price leaned towards using layers of brightly colored acrylic paints, which he sanded down to reveal the colors below. As a ceramicist himself, it comes as no surprise that Anderson has looked to Price's work to guide his own designs.
For the new capsule collection from Loewe, Anderson has taken inspiration from Price's series of 20 hand-painted plates, created exclusively for La Palme restaurant in Newport Beach, California in the late 1980s. Motifs from the series are featured throughout the new collection, unfolding and emerging on accessories and clothing, which exude a distinctly unisex feel.
Ken Price's colored drawings are interpreted as all-over prints, stand-out motifs and knitted intarsia, creating a diverse collection that is rich with intricate artistry. The collection's bags, which includes all of the Loewe icons, are equally as sophisticated in their design, with leather marquetry used to imagine the capsule's distinctive shapes and color palette. Completing the offering is a selection of statement accessories, including bucket hats, cardholders and scarves.
Loewe's Ken Price-inspired capsule collection is available from November 12.