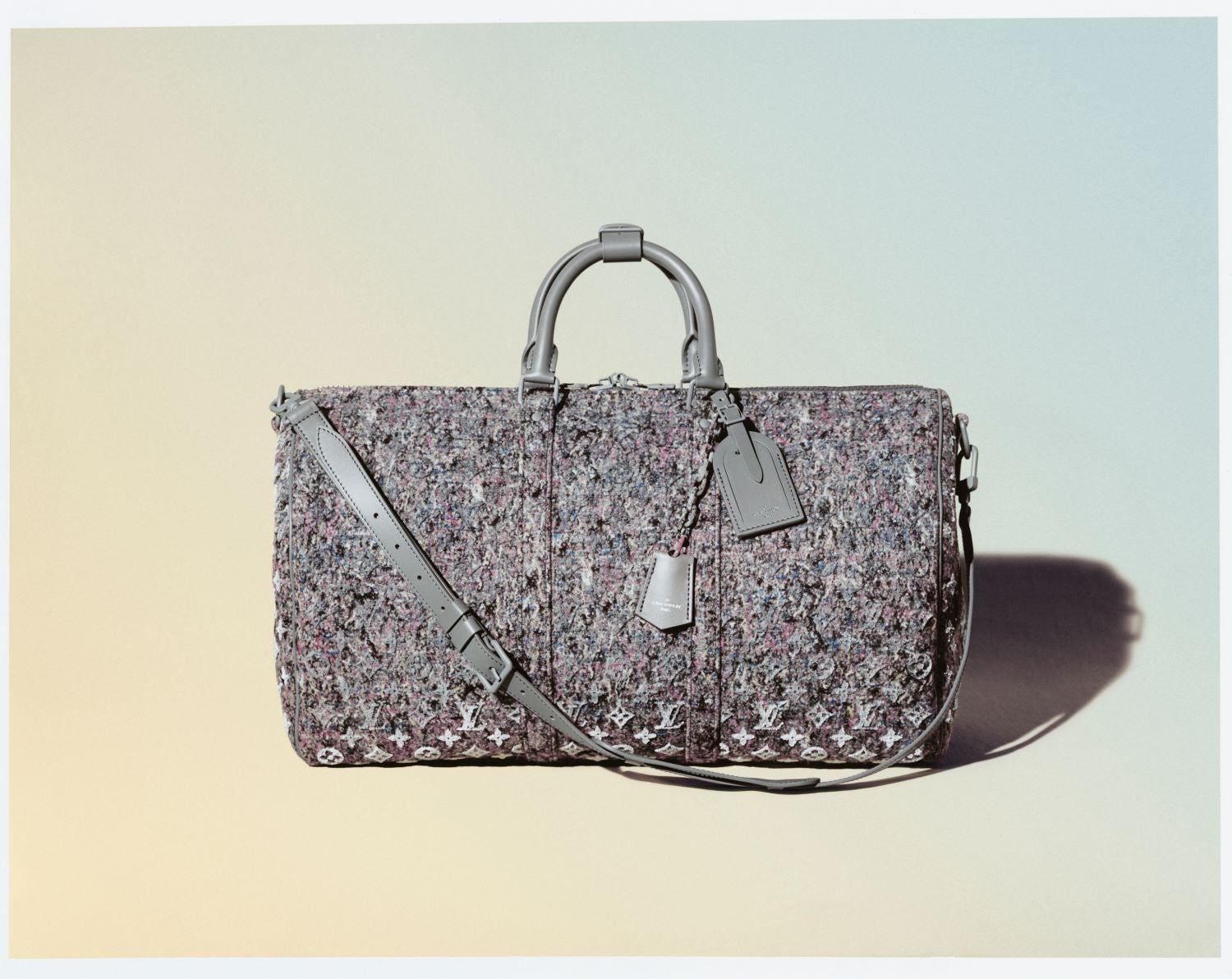 Felt is not usually a fabric that screams luxury, but Louis Vuitton has managed to create a capsule collection that may just make you rethink your attitude to the fluffy-textured textile: meet the new eco-conscious Louis Vuitton Felt Line.
'Moving blankets' was said to be Louis Vuitton men's artistic director Virgil Abloh's creative inspiration for the innovative new collection, which launches July 16. Unveiled during Louis Vuitton's Fall-Winter 2021 show last year, the Felt Line features three of Abloh's iconic men's accessory staples, reimagined in felt— a Keepall, a Keepall XS and a Soft Trunk — as well as a ready-to-wear coat.
[See also: Stefano Ricci Unveils Spring/Summer 2022 Collection]
A sophisticated blend of fine materials and ingenuity, all four pieces have been carefully crafted using a combination of organic cotton and recycled wool-based jacquard derived from the fashion house's existing stocks. The house's legendary monogram is adorned across each piece using lurex thread tufting, creating an almost vanishing effect against the led-hued-felt backdrop. The individual profile of the grey jacquard thread also means no one piece is the same, adding to the unique nature of the collection, 
The lining was made using the house's existing stocks of 100% recycled polyester and the bags' chains were produced using 70% recycled plastic with a multi-colour effect reflecting the jacquard's chromatic aspects. For the clay-grey straps and handles, Leather Working Group certified leather was selected for its sustainable ethos, only sourcing responsible leather from environmentally certified tanners.
Each bag is finished with an up-cycled leather patch displaying the house's sustainability signature. The signature was originally conceived by Abloh and represents the French fashion house's commitment to reaching 100% responsibly sourced raw materials and eco-design processes for all products by 2025. The new Louis Vuitton Felt Line certainly brings the fashion house that one step closer to achieving that goal.