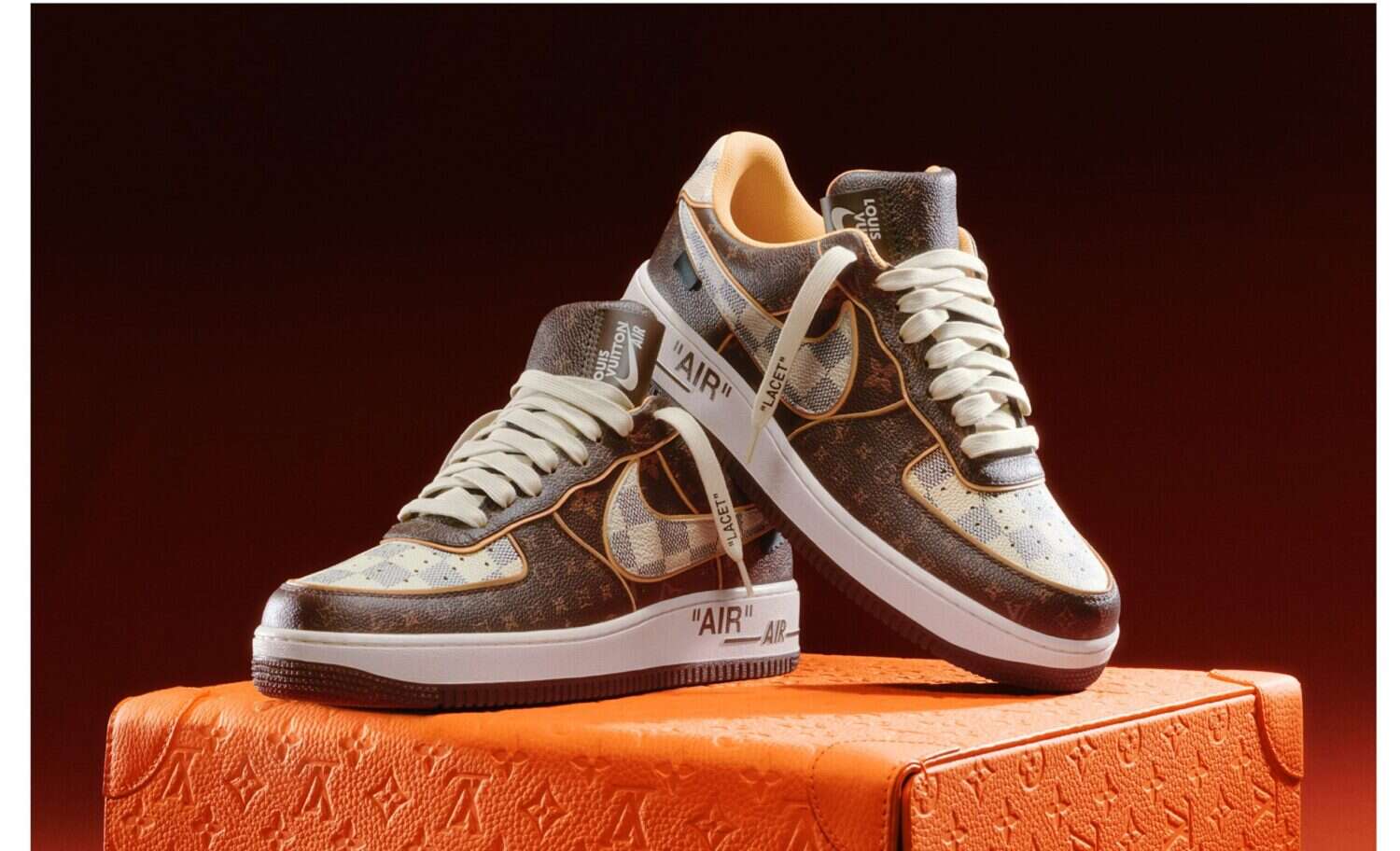 Bidding will open at Sotheby's on Wednesday, January 26 for 200 pairs of Louis Vuitton Nike Air Force 1s created by late Louis Vuitton men's artistic director and iconic fashion designer, Virgil Abloh.
Proceeds from the auction are set to benefit The Virgil Abloh™ "Post-Modern" Scholarship Fund, which the designer established in partnership with the Fashion Scholarship Fund in 2020, to support the next generation of black fashion industry leaders. 
The auction, for which Abloh was involved in organizing prior to his sudden passing in November 2021, marks the debut of the much-anticipated sneakers created for Louis Vuitton's Spring-Summer 2022 Collection. The online sale will now take place with the support of Abloh's family and forms part of a series of Louis Vuitton events running from January throughout 2022.
[See also: Louis Vuitton (Red) Sneakers to be Auctioned for Charity]
Ranging from sizes 5 – 18, bidders will be competing to own a pair of the limited edition Louis Vuitton and Nike Air Force 1s in an exclusive colorway only available via the auction.  Embellished with Louis Vuitton's unmistakable emblematic Monogram and Damier patterns, the sneaker also features Abloh's signature quotation marks. Complete with a tangerine monogrammed pilot case, bidding for the never-to-be-repeated sneakers will begin at $2,000 with the auction set to close on February 8. 
With Nike Air Force 1 set to celebrate its 40th birthday this year, Abloh designed 47 pairs of Louis Vuitton Nike Air Force 1 sneakers as part of Louis Vuitton's latest collection. The French fashion house is set to exhibit these after the auction, before releasing them in limited quantities for sale in alternative colorways.
News of the charity auction comes as the fashion house unveiled a 10-story mural of Abloh on the façade of its 5th Avenue flagship store earlier this month, along with a new temporary residency in Soho dedicated to Abloh's Spring-Summer 2022 collection.
Bidding is open between January 26  – February 8, sothebys.com
[See also: Valentine's Day 2022: Luxury Gifts for Him]