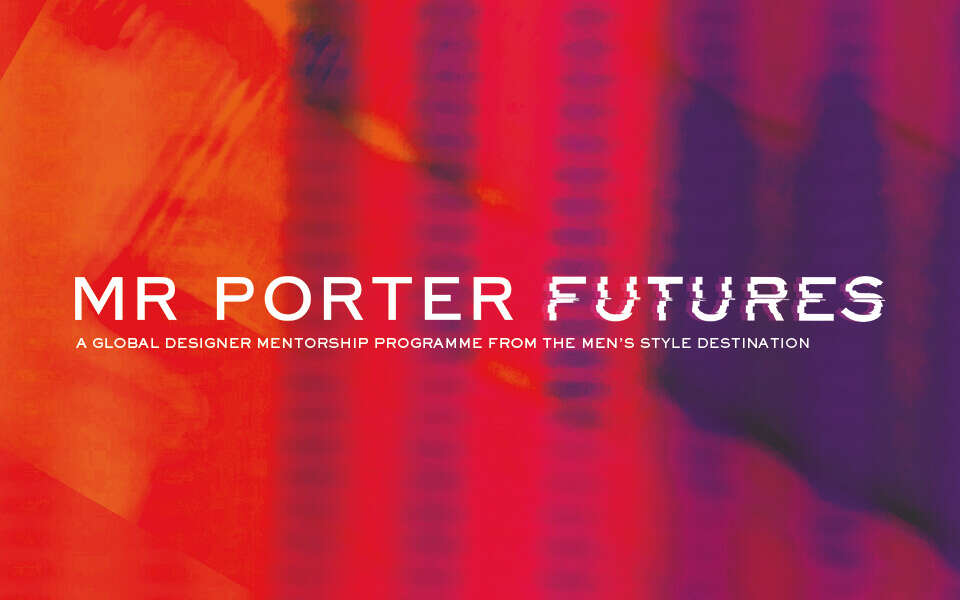 Online men's fashion destination Mr Porter has today announced details of its brand-new mentorship program, Mr Porter Futures, which is now inviting hopeful menswear designers to apply.
Three designers (or design duos) will be selected by the Mr Porter team, as well as a handful of industry experts; the successful applicants will be invited to partake in a year-long design and mentorship program led by a series of leading mentors and in-house Mr Porter professionals from a wide scope of departments, including buying, design and marketing.
Via a series of workshops and one-on-one coaching sessions, the three participants will gain the key skills and knowledge needed to launch and manage their own standalone brands. As part of the Mr Porter Futures program, they will also have the opportunity to develop their own sustainably sourced and produced menswear collections, which will be launched under Mr Porter's own-brand label, Mr P.
[See also: Mr Porter Launches Dedicated Italian Masters Boutique]
Launched in tandem with Mr Porter's 10th anniversary themes of craftsmanship, discovery, inclusivity and community, the Mr Porter Futures program is intended to uncover new and otherwise undiscovered design talent and raise them on to a global platform, and nurture international talent from outside the fashion mainstream. The initial selection process will be entirely anonymous, with each application reviewed based on a combination of submitted written answers and design briefs.
Shortlisted applicants will then be invited to interview with the mentor selection committee. Made up of a prestigious list of industry leaders, the committee includes the likes of menswear designer Nicholas Daley, the head of Centre for Fashion Enterprise Judith Tolley, and fashion consultant and stylist Julie Ragolia, as well as senior members of the Mr Porter in-house team.
"We have always been committed to championing a diverse mix of new and emerging designers throughout Mr Porter's decade in business, but if this year has taught us anything, it is that we have the responsibility to use our global platform to give equal opportunities to all new aspiring menswear voices, no matter their experience or background," said Mr Porter's buying director Sam Kershaw, who will be on the mentor selection committee.
"We are also proud to be shaping the future of menswear to produce high quality, responsibly sourced collections that are designed with inherent value, longevity and integrity; qualities Mr Porter prizes above all else," Kershaw continued.
The launch of Mr Porter Futures comes alongside the announcement that the program will run annually, with new talent continually introduced to the world of luxury menswear in what is guaranteed to be an unrivaled opportunity for fashion hopefuls.
Mr Porter Futures is accepting applications from now until Sunday, June 6 at 11.59pm BST, with the program set to run from September 2021 through September 2022. See the Mr Porter website for full eligibility criteria and application process.