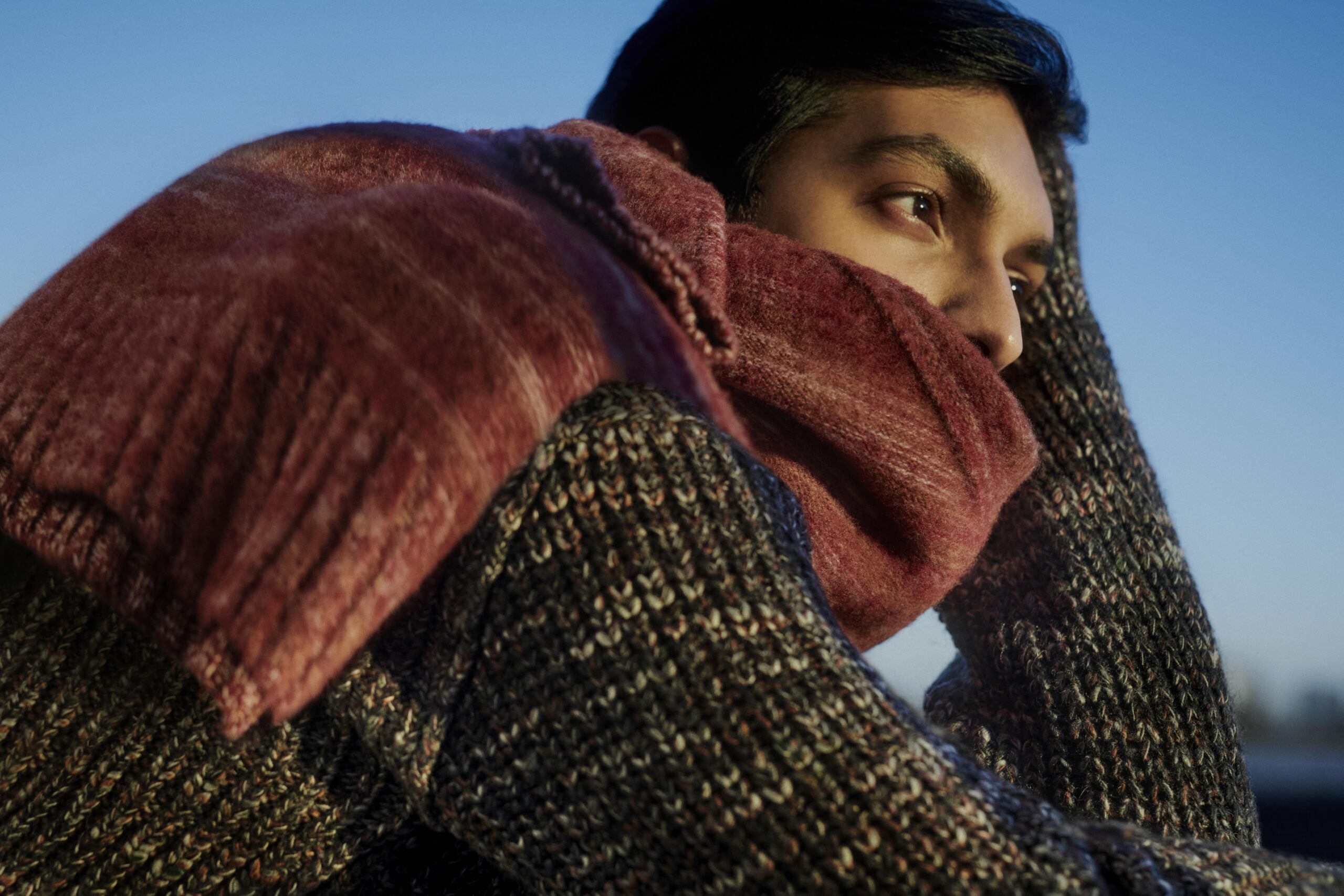 Cementing its status as a leader in sustainable luxury menswear, Mr Porter's own-label brand Mr P. has launched a new collection of responsible knitwear that champions circular materials and authentic craftsmanship.
The 36-piece collection, which includes knitted coats, sweaters, t-shirts and rollnecks, has been crafted to showcase the possibilities of using more conscious materials. For example, some pieces are crafted from surplus yarns, while others feature recycled cashmere and organic cotton, coming together to create a fully circular collection.
As well as carefully selecting responsible materials, Mr P. is also ensuring that the pieces are built to last and respect the all-important sense of craftsmanship that is all too often lost in mass-produced knitwear. The brand has collaborated with skilled knitters, spinners and finishers from Marche, a quiet but historical region in the east of Italy, to bring the collection to life.
[See also: How to Build the Ultimate Spring Capsule Wardrobe]
The impact of this partnership is immediately evident in the collection, with each piece celebrating uniqueness, irregularity and imperfections. Impeccable attention to detail is clear throughout, with thoughtful touches such as irregular waves of color, reverse stitches, brushed finishes and rolled hems seen on many pieces.
"Mr P. is constantly evolving, and this new recycled knitwear expansion drives an exciting next step into the brand's mission of 'designed with promise and crafted without compromise'," says Sam Kershaw, buying director at Mr Porter.
[See also: The Most Coveted Luxury Sustainable Fashion Labels]
"Quality and style continue to lie at the heart of Mr P., and we are delighted to be able to create these extremely carefully crafted pieces, that have been designed in exemplary profiles," he continues. "Working closely together with our Italian recyclers and makers, we have been able to create everlasting products that all offer a unique look and provide our customers with the opportunity to enrich their knowledge of a product's lifecycle in a new and more meaningful way."
The Mr P. knitwear release arrives as part of Mr Porter's ongoing sustainability commitment, characterized by the 'Our Pledge' mission, which, among other ambitious goals, sets out the clear aim of becoming climate positive by 2030.
Separated into three core pillars of Community, Experience and Product, as well as seeking to limit Mr Porter's environmental impact, 'Our Pledge' also nurtures budding designers from underrepresented backgrounds via the Mr Porter Futures program and celebrates the artisanal skills that form the very basis of the fashion industry through initiatives such as the Craftsmanship Code collection.