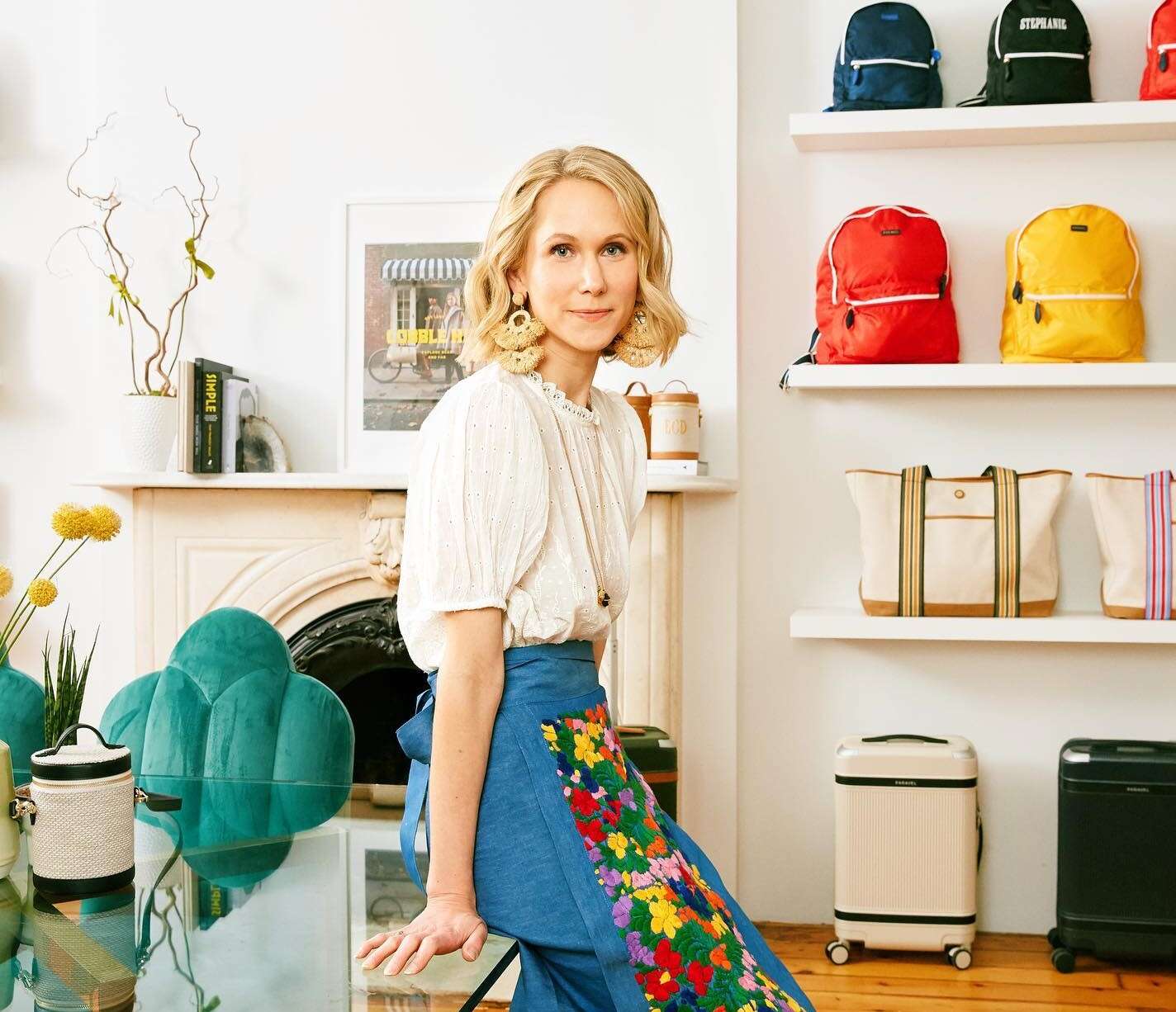 Paravel founders Indre Rockefeller and Andy Krantz have always been passionate about the environment, but it wasn't until Rockefeller set off on an expedition to Antarctica in 2018 that they recommitted to focusing on what was most important. 
When she and Krantz launched the eco-friendly luggage brand two years prior, they hoped to plug a gap in the multibillion-dollar global luggage market. Rockefeller, a former ballerina turned fashion industry power player (her first job in fashion was assistant to Vogue's Anna Wintour), met Krantz when the pair worked at Spanish fashion house Delpozo. Both avid travelers, they had spent a year and a half ahead of Paravel going to market developing an offering that had what they considered the right combination of quality, look, price and sustainability. However, it wasn't until Rockefeller went on that significant polar voyage that sustainability went from being "a priority to being the priority" for the Paravel founders, she tells Elite Traveler.  
"Seeing the effects of climate change firsthand in such a pristine environment made an indelible impression on me," she says. "The message from the scientists on the expedition was clear: the next 10 years are the most critical for the next 10,000 years when it comes to mitigating the effects of climate change."
Rockefeller called Krantz as soon as she docked in Argentina, and they decided then that sustainability was going to be at the very top of their agenda and set to work with the aim of making Paravel the first 100% sustainable travel brand. And the ambitious duo is on a mission to make 2021 the year they achieve it.
[See also: Aequem: The Platform Making Sustainable Shopping Simple]
Some might see this as an impossible undertaking, but if any luggage brand can achieve this prestigious eco accolade, it's likely to be Paravel. By the end of last year, the company had offset 4.5 million lbs of carbon and upcycled 1.7 million plastic water bottles for materials. The year 2020 also saw Paravel launch its Aviator line, which the founders tell us is the first-ever 100% carbon-neutral luggage – from creation to delivery. Explaining the process, Krantz says: "We offset the emissions associated with sourcing, creating and shipping, plus the estimated carbon emissions of our customers' first trip with the suitcase."
The brand is constantly striving to limit its environmental impact, says Krantz: "We have an extensive carbon offsetting program with the help of Gold Standard, DHL GoGreen and UPS, offsetting all team travel and all of our consumer shipments," he adds. And indeed, Paravel's range of luggage, bags and organizers have sustainable and upcycled materials at the core of their design.  
Despite this, to achieve 100% sustainability across the whole brand is no walk in the park, so how do Paravel's founders plan to make it a reality? "Carbon offsetting plays a large role as does design and packaging with sustainable materials," says Rockefeller. 
She explains that as well as using cutting-edge eco-materials in its products, Paravel works with sustainability certifications like Oeko-Tex, Global Recycle Standard and Leather Working Group to help keep them accountable and ensure its products meet the highest standards.
"We continue to refine the methods we use to measure our emissions so we can continually work on reducing our footprint across every vertical in the company," she says. 
The brand also has a number of philanthropic endeavors. "We plant a tree with every order through Eden Reforestation Projects, which our customers can match at checkout. So far, we have planted over 5,000 trees through this initiative," says Rockefeller. The company has also established a donation program to the NAACP Environmental and Climate Justice Program, which addresses the disproportionate impact of climate change on communities of color.
"We recognize that growing in sustainability is a constant work in progress and one we won't stop investing in," adds Rockefeller.
[See also: A Guide to Chamonix Fashion and Shopping]
Style certainly isn't sacrificed for sustainability, and the brand has developed quite a following, with Katy Perry and Emma Waston said to be fans of its chic designs, which offer a nod to a bygone era of glamorous global travel (think tan leather details coupled with creamy safari-beige canvas) cleverly reimagined for the 21st century. What's more, while many other luggage brands have seen sales plummet since the start of the pandemic, Paravel has enjoyed considerable growth. Krantz believes this is down to its customer-focused approach.
He says: "When the pandemic first hit, we decided the key to navigating through it was to think first about how it impacted our customer's life – what she was doing, where she was going, how she was getting there – rather than how it impacted our business. We listened to the needs of our incredible community of travelers, and we created bags that met those needs and did good at the same time, contributing proceeds to [charities]." 
The forward-thinking founders also believe their environmental ethos sets them apart from others. "Paravel is the only brand in its class that is categorically sustainable across our entire suite of products," says Krantz. "Other luggage brands, not just in the luxury space, have long-term sustainability aspirations or make a handful of sustainable products. Some have done nothing and made no commitments. We don't see that as an option." 
[See also: The Most Luxurious Eco-Friendly Hotels]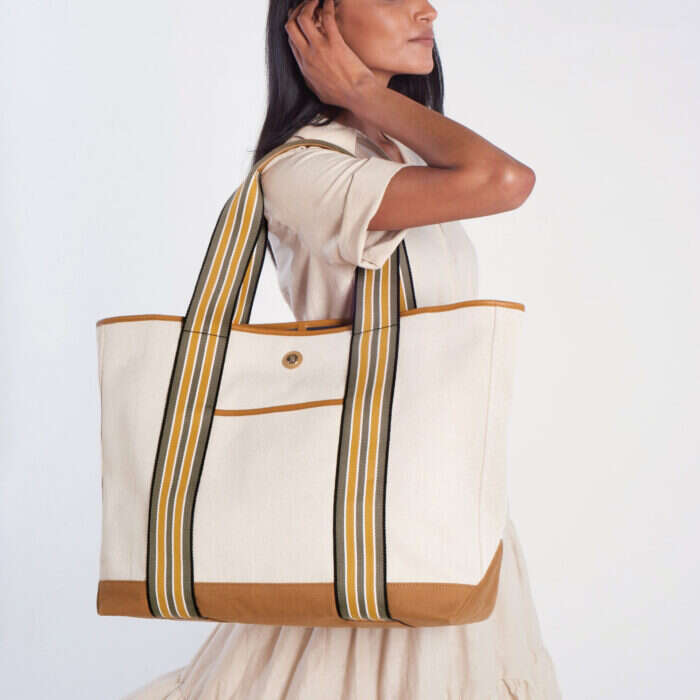 So what does the future have in store? Paravel's founders are optimistic: "As you can imagine, with travel going through a major transformation, we are also paying incredibly close attention to what our customers need during this period of immense change, so expect that new products, partnerships and exciting announcements will be unveiled in due time," says Krantz.  
He continues: "Travel is not going anywhere, but I think we are all wondering how it might change. We hope it might even change for the better."
One thing's for sure – both believe sustainability will only grow in importance over the next five years. "As millennials and Gen Z consumers continue to drive the majority of luxury sales, demand for socially responsible products that align with personal values will continue increasing in importance as well," says Krantz. Rockefeller adds: "Being eco-minded is not an option; it's the only path forward."