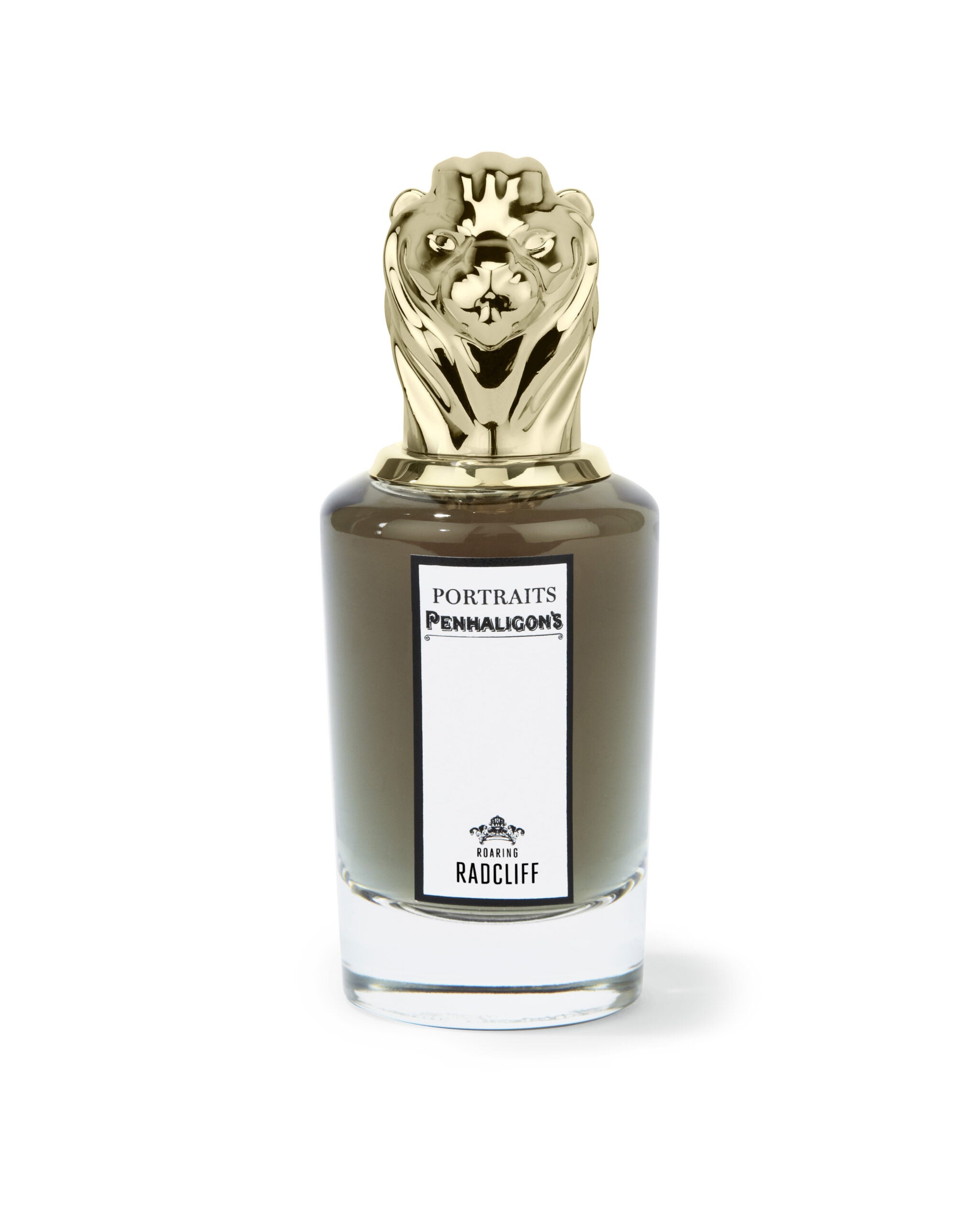 By Olivia Cuccaro
Feminine floral or sensual spice? Your perfume tells a story. Penhaligon's has taken this idea to new heights with its Portraits collection, a line of fragrances woven into a fictional tale. The house has released Chapter 2 of their olfactory narrative, adding two new fragrances – and characters – to the line. The question is, which Portrait are you?
Clandestine Clara is described as one to be found "behind the wheel of a car, or smoking, or in discussion, or with her colleagues" – unbecoming traits for a proper English lady. Nonetheless, Clara exudes confidence and warmth. The new women's expression she inspires is an "intoxicating amber oriental" with notes of rhum vanilla, cinnamon musk and ambery patchouli.
Clandestine Clara Eau de Parfum, $240, penhaligons.com
For men, Roaring Radcliff is on the scene in an ambery tobacco fragrance of rum and ginger bread. Radcliff himself is fun-loving and mischievous, free of the responsibilities that burden a man with a title. His scent is one of "delectable decadence" and extroversion for those who live in the moment.
Roaring Radcliff Eau de Parfum, $240, penhaligons.com
Chapter 1 introduced The Revenge of Lady Blanche – a "narcotic green floral" inspired by a character who's witty and noble – as well as The Coveted Duchess Rose – a "delicate woody rose" for a sweet and innocent woman. The Tragedy of Lord George is a masculine fragrance of woody amber after the elegant gentleman, while Much Ado About the Duke is an "enchanting spicy rose" for a man who's charming and decadent. With six fragrances to choose from, there's a scent – and a story – for everyone.
A collaboration between Penhaligon's and artist Kristjana Williams, Portraits' packaging features Victorian engravings, contemporary illustrations and gold-plated animal heads. Poking fun at English aristocracy, each fragrance claims its own ornate design that begs to be displayed on your vanity.