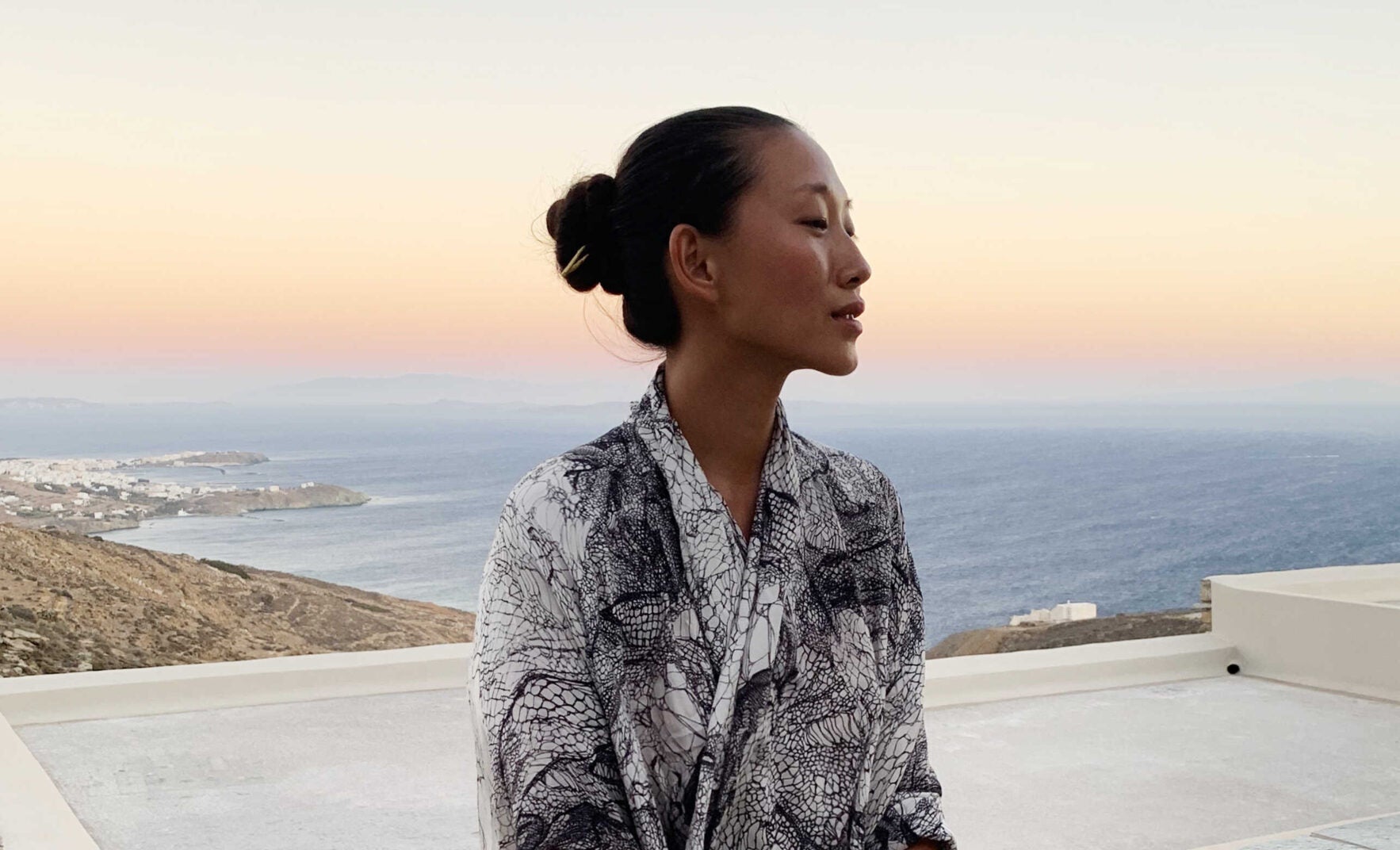 Born in Beijing, Yiqing Yin moved to France at the age of four. She was not only the first Chinese-born designer to be accepted into the esteemed Chambre Syndicale de la Haute Couture (of which there are only 14 members) but also one of the youngest. She was creative director at French brand Leonard before leaving to focus on her eponymous haute couture company.
While her illustrious career has seen her travel the world, when she's in need of respite and recharge, she visits the Greek Cycladic island of Tinos: "I'm drawn by its unaltered and glorious natural beauty, authentic way of life away from the ostentation of other Cycladic islands, its spiritual and artistic soul.
"I discovered Tinos four years ago, traveling there with three girlfriends. We were single and adventurous, in such a free-spirited state of being, looking to redefine our lives and our dreams. In Tinos, we learned to reconnect with our senses and once again inhabit fully the emotion of the present moment.
"Years later, we go back with kids of our own. The world has changed, our lives have changed, but the island hasn't, and being there helps to regenerate my beliefs and energy, to review my certainties and clear my vision, remember the essential things in life."
[See also: Travel Diaries With Photographer Gray Malin]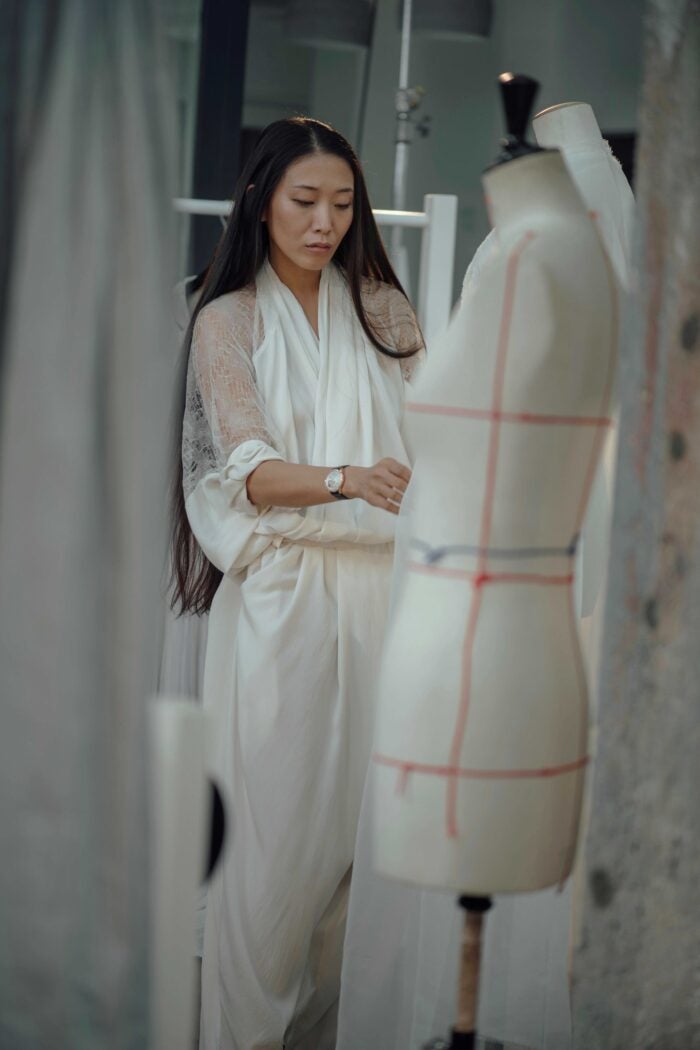 For such a creative soul, it's no surprise that she spends her time exploring the island and finding sources of inspiration: "My most recent discovery was the work of ceramist Sabrina Binda. She's an alchemist of colors and matters, and her creations are pure poetry — raw and fragile. Her ceramics are parcels of emotion. You can visit her atelier, marvel at her creative process and even do a course with the artist."
Yin also keeps snorkeling gear in her car trunk, "ready for an improvised dip whenever we come across inspiring waters," and an iPad Pro and Apple Pencil with the Adobe sketch app ("I take no vacation from sketching and enjoy being able to do it anywhere, anytime").
Speaking of time, she's part of Vacheron Constantin's One of Not Many campaign and sports the Égérie Moon Phase watch: "It reminds me to stay up for the uniquely sumptuous spectacle of the red full moon that sets upon the dark waters of Agios Romanos."
Her vigor and enthusiasm for the island and all its wonders (including diving into the bay of Agios Petros with a spear and net to go urchin hunting and then enjoying her catch of the day on the cliffs) means that her attire needs to keep up: an Eres swimsuit; Riviera slip-on shoes (canvas ones for soft hiking and water activities; leather woven ones for a walk in the village) and the XXL Infinity jumpsuit from her own brand, the maison Yiqing Yin.
"It's the ultimate nomadic garment, light and expressive, casual but sharp," she says. "I feel utterly free to move and to climb and to dance in it, and it will be sculpted into beautiful, ever-changing shapes by the passionate Tinos winds."
[See also: Travel Diaries With Polo Star Nacho Figueras]
Yiqing Yin's travel essentials
Vacheron Constantin Égérie Moon Phase 18K rose gold watch with 36 diamonds, $34,000, vacheron-constantin.com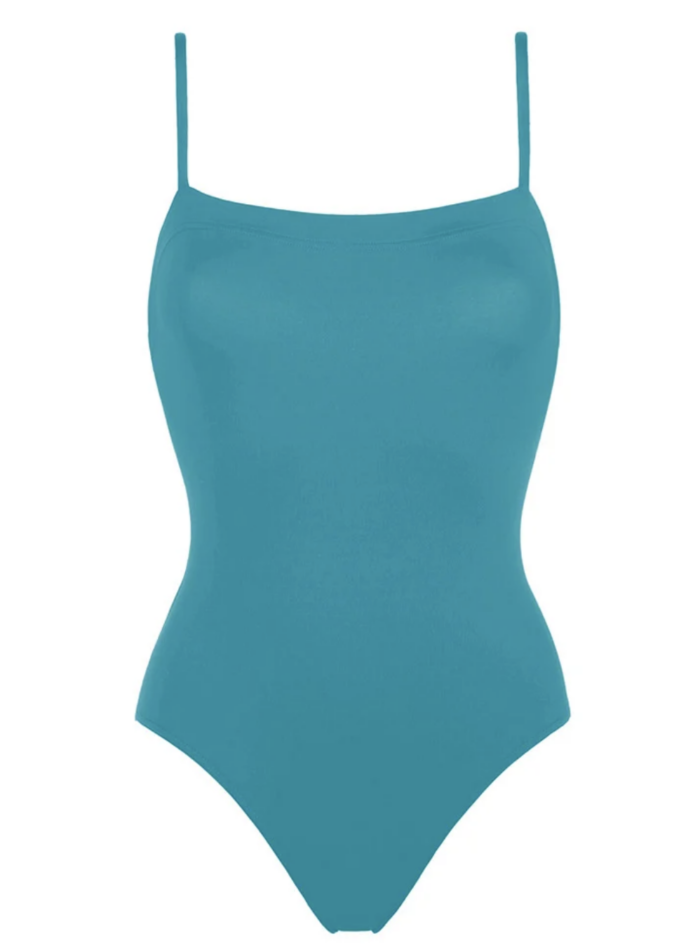 Eres Aquarelle tank one-piece swimsuit, $300, eresparis.com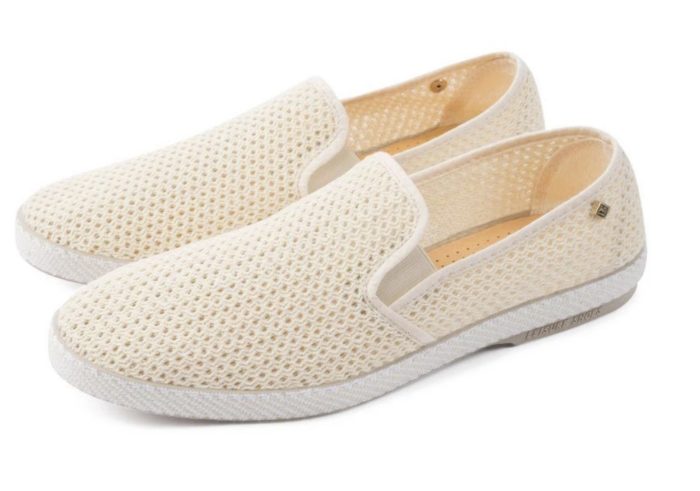 Rivieras classic canvas and mesh beige slip-on, $70, rivieras.com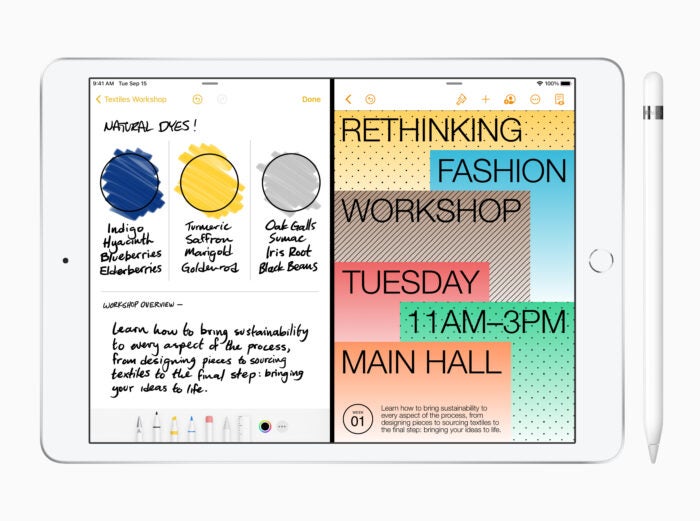 Apple iPad Pro 8th Generation, $500, and Apple Pencil, $105, apple.com