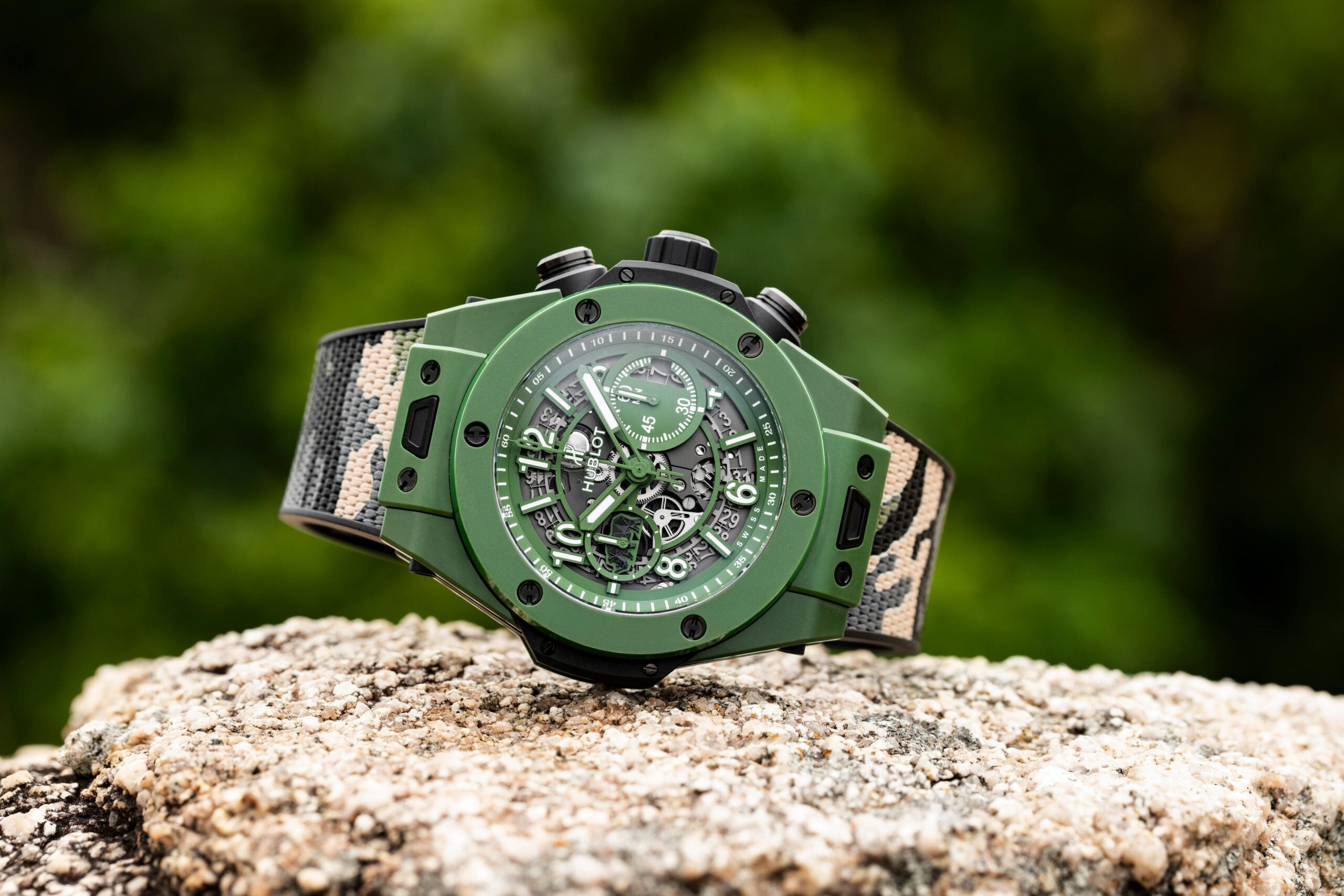 Today, Swiss luxury watchmaker Hublot has renewed its conservation commitments with the announcement of its new watch, which is being released in partnership with Kevin Pietersen's charitable Save Our Rhinos Africa India (SORAI) organization.
It's estimated that over the past ten years, two-thirds of South Africa's Kruger National Park rhino population has been killed by poachers, with only some 500 black rhinos remaining.
While continued efforts up until 2020 saw rhino poaching decline in South Africa, the closure of the country's borders in a bid to prevent the spread of Covid-19 saw an enormous decline in foreign visitors to the Kruger National Park. As a result, there has been a severe shortage of rangers, which has left poachers roaming freely through the land, threatening the existence of the park's black rhino population.
As the reduced numbers of tourists interrupted national income, wildlife protection organizations' vital need for private financial donors and global awareness became apparent, with Hublot stepping up to harness its international reach with the release of its new SORAI watch. The watchmaker's partnership with Kevin Pietersen and SORAI has already seen one limited edition timepiece release, with the latest cementing their shared goal to help protect the endangered rhino species.
[See also: Watches and Wonders 2021: The Best New Timepieces]
Hublot's latest release will be a new edition of its classic Big Bang Unico watch, of which several iterations have been unveiled. The latest limited-edition Big Bang Unico SORAI is inspired by the natural colors of the South African bush during summer, with a polished green ceramic case and a green-toned camouflage strap. As well as Hublot's iconic Unico movement, the SORAI watch features a sapphire glass back with the SORAI logo and a rhinoceros applique at 9 o'clock.
Just 100 of the watches will be released, with a significant portion of proceeds donated directly to orphan rhino sanctuary Care for Wild to use as it sees fit. Supported directly by SORAI, Care for Wild is the largest rhino sanctuary in the world and is dedicated to rescuing, rehabilitating and rewilding rhinos, as well as actively working to end poaching in South Africa.
"According to the International Union for Conservation of Nature (IUCN), international, national and local partners must work together to resolve the biodiversity crisis," said Hublot CEO Ricardo Guadalupe. "It is our duty to amplify the voices of those who work on the ground to protect endangered species, particularly the African rhino which is in critical danger of extinction. Hublot is truly delighted and proud to support Kevin Pietersen and SORAI in this movement which is so crucial for the future," he continued.
"On the ground, every day is a battle, a race against time by the teams of dedicated specialists who rescue, rehabilitate, and release these rhinos back into the wild. We don't want to lose one of the Big Five, not for us but for our children's children. We therefore need to put our common efforts towards [protecting] this species," Kevin Pietersen, founder of SORAI, added.
Hublot Limited Edition Big Bang Unico SORAI watch, from £19,900 (approx $28,055)