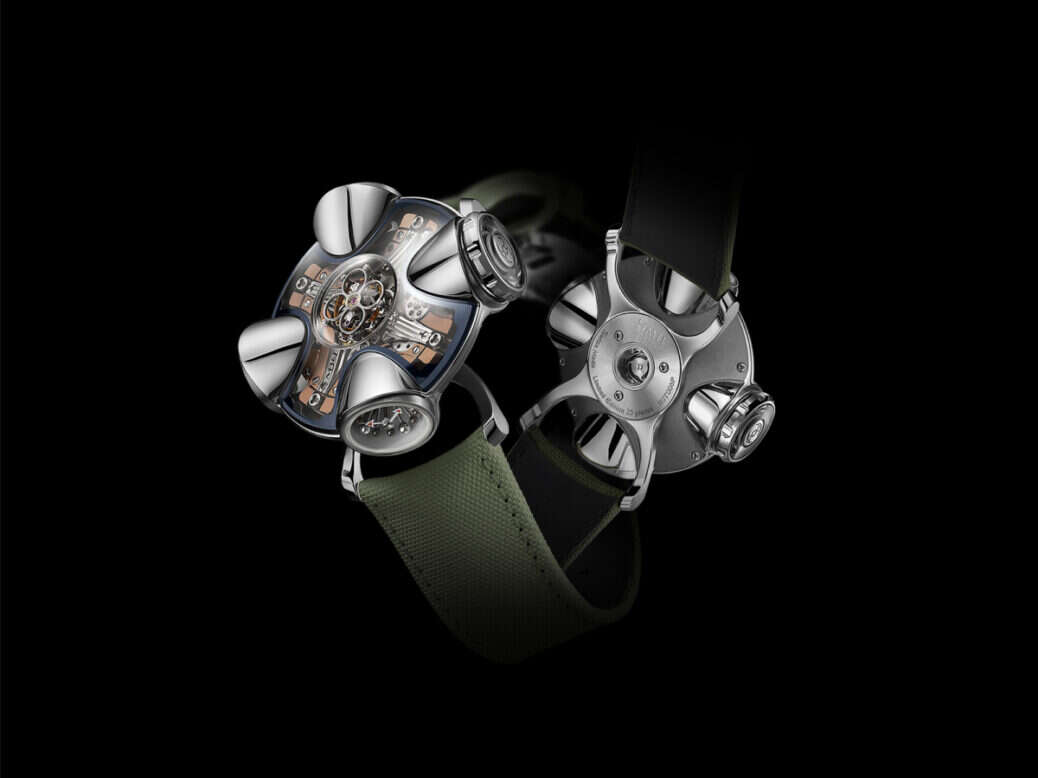 What does a watch have in common with a house? More than you might think, according to MB&F. The legendary watch and clock manufacturer has unveiled a jaw-dropping new timepiece, the HM11 Architect, inspired by founder Maximilian Büsser's love of 1960s design.
Fascinated by this experimental phase of postmodern architecture, MB&F has thought outside the box to craft a watch that is entirely unique.
Just 50 pieces will be released, costing a cool $230,000 each.
[See also: Modern Classics: Iconic Watches Redesigned for Today's Wrists]
So, what can you expect from the new model? With a total of 364 moving parts, MB&F's HM11 Architect is no ordinary watch. A central flying tourbillon is encased beneath a double-domed sapphire roof, surrounded by four curved chambers or "rooms of the house".
These are not just for show: each of the four rooms has a specific function. Room one is used for setting the time (rod-mounted orbs serve as hour markers while red-tipped arrows point to the hours and minutes); the second chamber counts down the 96-hour power reserve; room three houses a thermometer available in Celsius or Fahrenheit; while the final chamber serves as the "front door" to the HM11 and transparent time-setting crown.
Eric Giroud (the designer behind the watch) opted to craft the HM11 Architect from the highest quality titanium and sapphire crystal, despite both materials being exceptionally difficult to machine.
[See also: Girard Perregraux Reveals Neo Bridges Aston Martin Edition]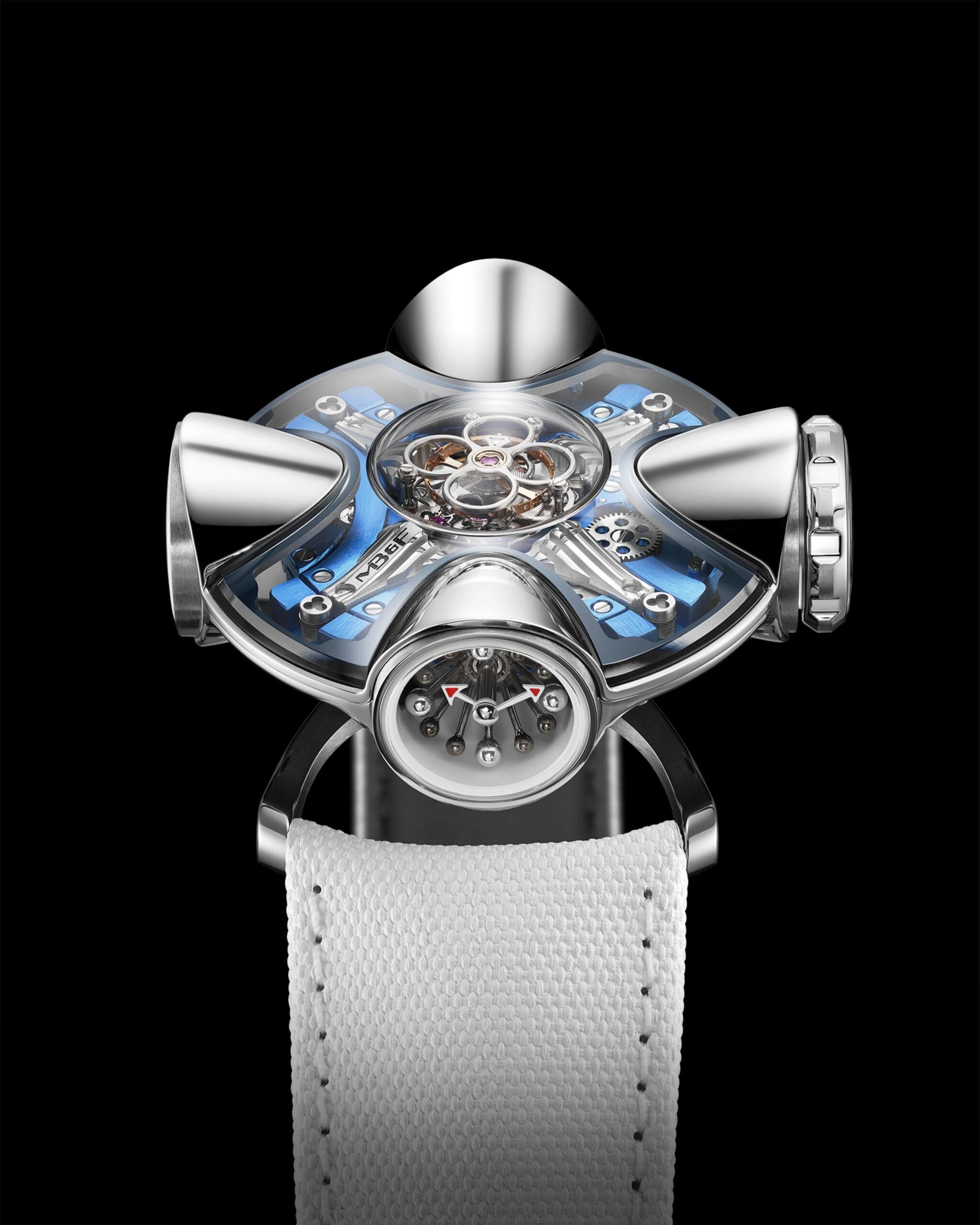 One of the most impressive features is the see-through crown spanning almost 10mm which reveals the complex movement beneath. MB&F has taken the utmost care to ensure the case and movement are safely protected from any water or dust particles by equipping the HM11 Architect with a total of 19 gaskets (the timepiece has a water-resistance rating of 65 ft).
And while the watch is highly complex, it is also surprisingly compact with the case measuring just 42mm in diameter, fitting sleekly on the wrist thanks to the curved case feet.
If you're hoping to get your hands on MB&F's HM11 Architect, you'll have to move quickly. The striking timepiece is strictly limited to just 50 pieces (with either a blue or red gold dial plate and rubber strap complete with a titanium folding buckle).
[See also: Louis Vuitton Unveils Reimagined Tambour Watch