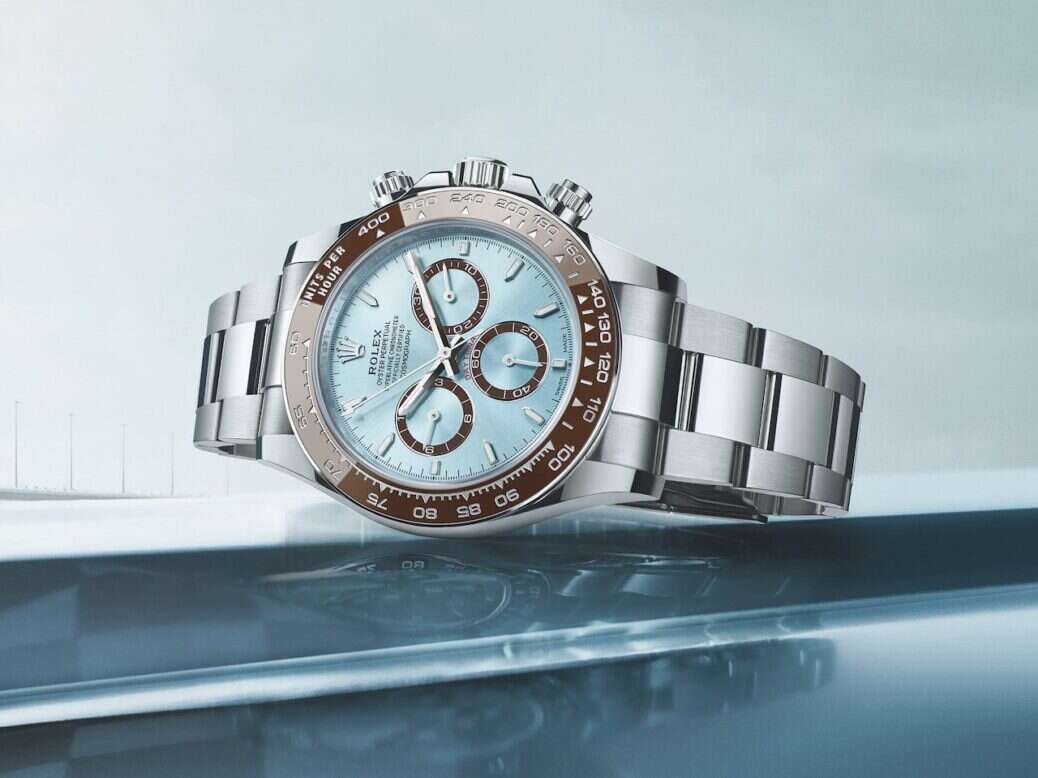 A number of the world's leading watch brands have roots dating back to the 1800s and, as a result, have such rich, fascinating histories of fine watchmaking that the pieces produced are quite simply works of art. These iconic brands are celebrating milestone anniversaries and are releasing new and innovative versions of the classic originals to celebrate, harmoniously marrying the old and the new with ravishing results.
[See also: Only Watch Auction 2023 Reveals 62 One-off Timepieces]
Rolex
Since its founding in 1905, Rolex — initially called Wilsdorf & Davis after its co-founders — has been making timekeeping history. The brand, renamed to Rolex by Hans Wilsdorf in 1920, had already earned the distinction in 1910 of becoming the first wristwatch to carry the Swiss Certificate of Chronometric Precision. But there was no resting on laurels. Wilsdorf regularly pushed limits, pioneering in the creation of water-resistant watches with its Oyster case, superior precision and outstanding aesthetics.
Rolex constantly innovates when it comes to high-tech materials and supreme performance — over the decades, it has amassed hundreds of patents for its innovations. It has also firmly dedicated itself to the world of professional and exploratory ventures, including aligning with golf, tennis, underwater exploration, philanthropic efforts—and motorsports.
In fact, Rolex's rich history is inexplicably intertwined with automotive racing and drivers: Rolex has had a presence on the wrists of drivers ever since the inaugural edition of the 24 Hours of Le Mans took place in 1923.
In 1930, Sir Malcolm Campbell wore a Rolex Oyster while racing Blue Bird at Daytona Beach, and again while setting a world land speed record of 300 mph in 1935. In the ensuing decades, Rolex would form an official association with Daytona International Speedway and later become the Official Timepiece of the 24 Hours of Le Mans. This year, as the famed Le Mans endurance race celebrates 100 years, it does so with Rolex by its side.
With so much motorsports notoriety, Rolex unveiled its first official Oyster Perpetual Cosmograph Daytona chronograph watch in 1963. Designed for professional drivers, that watch featured a tachymeter bezel and a high-performance mechanical movement that could measure time intervals and help determine average speeds.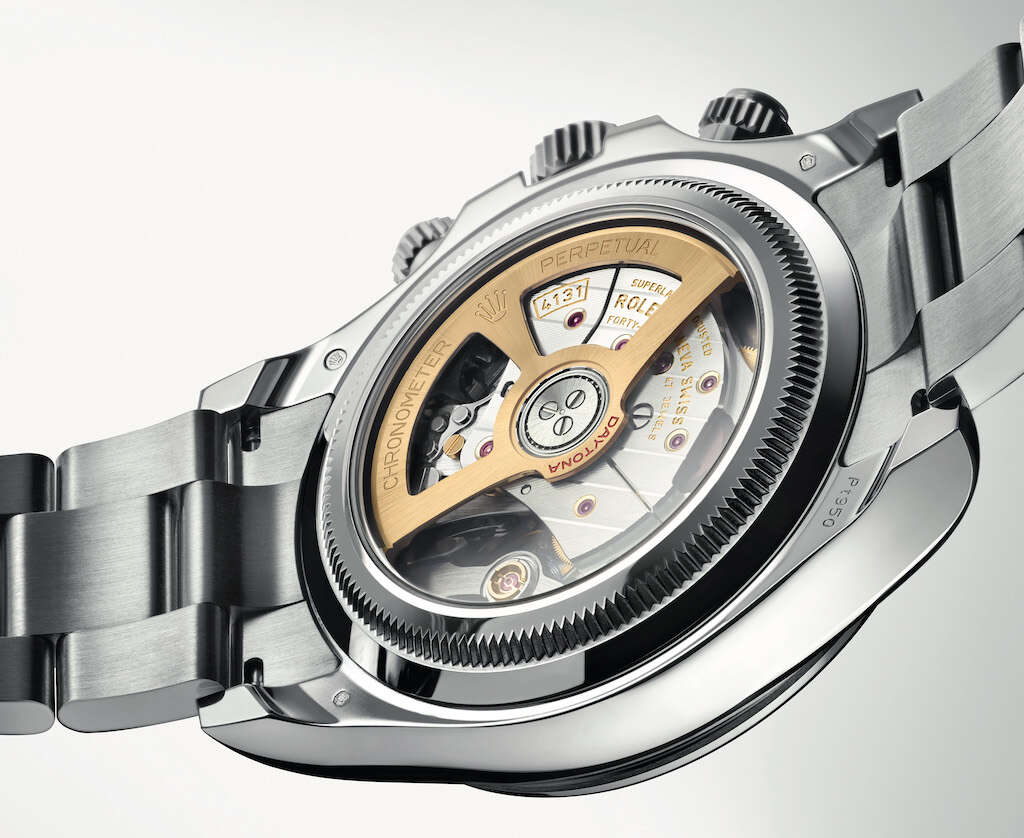 That watch, thanks to its name and performance, quickly became the heartthrob for many a famous racer, and for movie stars like Paul Newman, who wore his own Rolex Daytona in the iconic racing film, Winning. From that moment forward, the Rolex Daytona watch he wore (with a black-and-white, panda-style dial) became nicknamed by fans as the Paul Newman Daytona, and is one of the most sought-after timepieces to date. (Paul Newman's personal Daytona sold at auction a few years ago for an incredible $17.8m.)
This year, to celebrate the 60th anniversary of the Oyster Perpetual Cosmograph Daytona, Rolex unveils several anniversary editions. Each has signature features that are icons in the Cosmograph Daytona collection, including Oyster water-resistant cases, Oyster and Oysterflex bracelets, and high-tech ceramic bezels in some models. Yet the new timepieces also boast subtle refinements of the dial, cases, lugs and bezel.
All of the new-generation Cosmograph Daytona watches are now powered by the Perpetual Caliber 4131 chronograph movement that was released earlier this year. Developed entirely in-house by Rolex, the self-winding movement has a column wheel and vertical clutch for instantaneous start/stop timing functions. Much like the high-performance world of motorsports, Rolex chocks the new pieces with technologically advanced features.
The Perpetual Caliber 4131 incorporates the brand's patented, high-energy-efficient Chronergy escapement, Parachrom hairspring and Paraflex shock absorbers — offering magnetic resistance, shock resistance and temperature tolerances. They are covered by Rolex's Superlative Chronometer certification.
Easily one of the most coveted of this year's anniversary Oyster Perpetual Cosmograph Daytona watches is the version that is housed in a platinum case, with platinum bracelet, monobloc Cerachrom chestnut brown colored ceramic bezel and ice-blue sunray dial.
Other versions include an Oystersteel with white dial and black subdials in classic panda style, an Oystersteel and yellow gold version, a yellow gold model, and a striking 18-karat Everose gold watch with black dial. Clearly, the Cosmograph Daytona is well-poised for at least another 60 years, if not beyond.
Cartier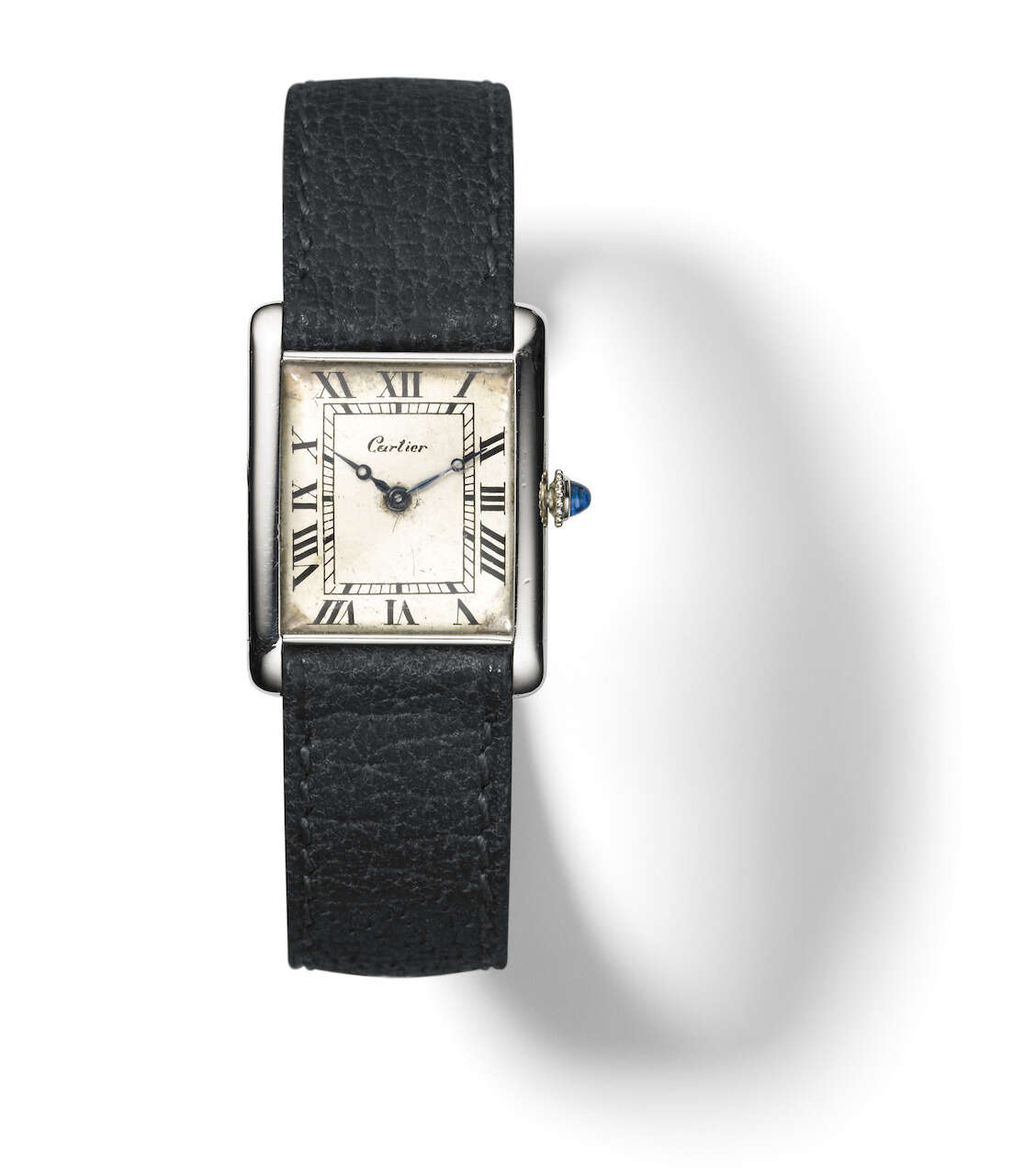 Founded in 1847 in Paris by Louis-François Cartier, this brand long ago achieved a rightful position among leading world jewelers. From high jewelry to objects of art, clocks, pocket watches and finally, in the early 20th century, wristwatches, Cartier is all about design — from sublime to daring.
While Cartier produced its first wristwatch in 1904 for Alberto Santos-Dumont (which inspired the serial production of the watch in 1911) and, while that series remains today a pillar for the brand, it is the Cartier Tank that quickly rose to legendary status thanks to its clean lines and geometric elegance.
The Tank was first introduced to the world in 1917, and then went into production in 1919. Inspired by the huge army tanks used in World War I, and with a nod to the beloved Art Deco era, Louis Cartier designed the Tank watch's side brancards to resemble the treads of the tank with the dial between as the main body or cockpit.
It was also a huge departure from the myriad of round-cased watches. The harmonious design, the square case and the powerful impetus for the watch made it a hit among socialites and the wealthy; an icon had been born.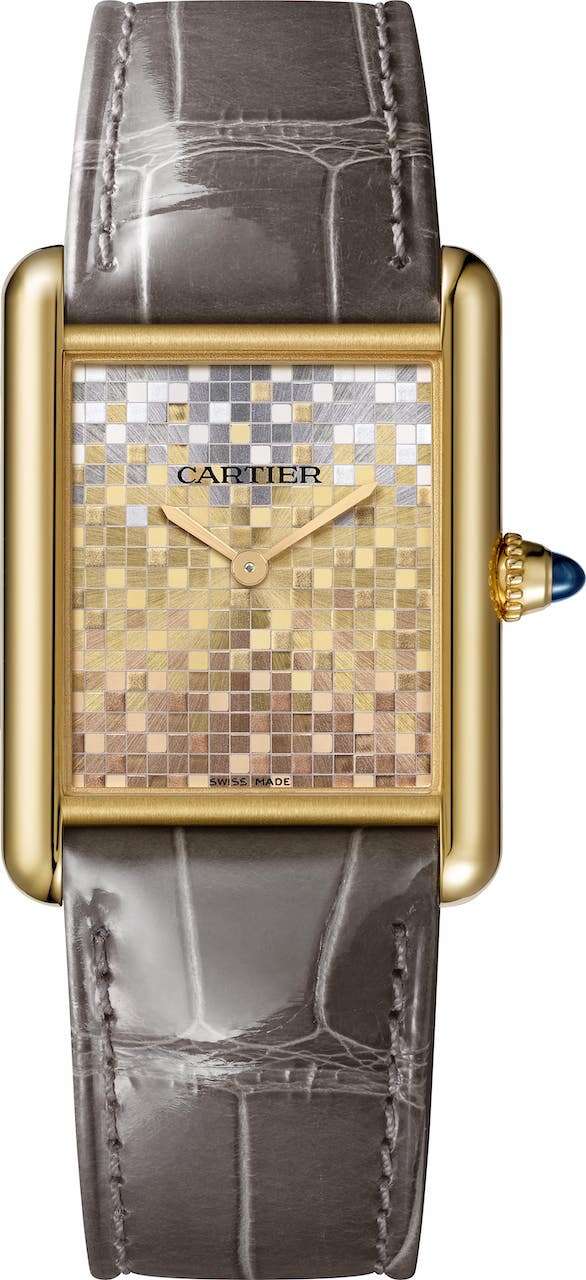 As with any beloved watch, future iterations would be explored. In fact, in 1921, Louis Cartier reworked the original Tank watch (referred to today as Tank Normale). He tweaked the design by stretching the case sides and softening the sharp angles a bit.
He also worked carefully on the dial, endowing it with a more rectangular shape thanks to an inner rectangular minute track chapter ring and its beautiful Roman numerals. That design became known as the Tank Louis Cartier.
Since then, Cartier has evolved the Tank, offering new and exciting versions, such as the more robust Tank Américaine in 1989 and the Tank Française with an integrated metal bracelet in 1996. The brand has even endowed the Tank with mechanical movements as well as quartz calibers and often turns to rich colors for straps and dials to add drama and delight.
This year, at the Watches and Wonders Geneva exhibition, Cartier unveiled a host of Tank watches, including two very special Tank Louis Cartier timepieces. These further explore the concept of geometry and contrasts thanks to their artful dials that deftly combine the colors of gold with a mirrored construction on the dial.
Each of the two, one in 18-karat rose gold and one in 18-karat yellow gold, boast graphic dial motifs with varied colors of gold to create a grid effect. They are an homage to the Tank Must dials that made their debut in the 1970s.
Powered by an in-house-made Cartier manual-winding movement (the 1917 MC), the watches offer hour and minute indications against a marker-less background. The effect of this gold grid motif is at once incredibly vintage-inspired yet thoroughly modern.
Patek Philippe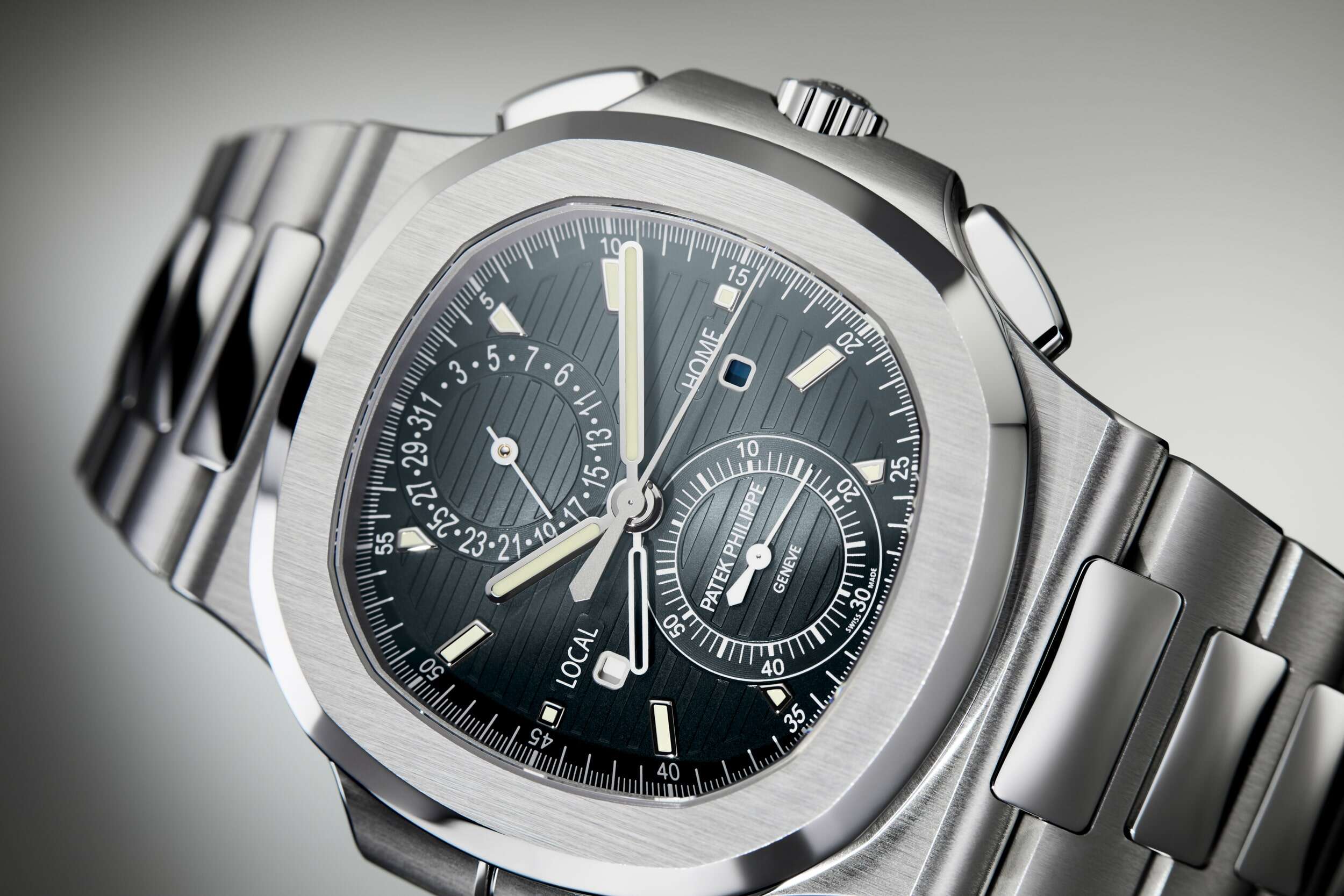 This legendary brand, founded in 1839, is one of the 'Holy Grail' brands, revered by collectors for its superb watchmaking prowess, unparalleled craftsmanship and inherent sense of style. The independent, family-owned company boasts the clever motto: "You never actually own a Patek Philippe. You merely look after it for the next generation."
Naturally, when holding your brand to the highest standards, you have certain collections that also rise to the top. Patek Philippe has several, but easily one of the most iconic collections in its lineup is the Nautilus, an immediately identifiable sporty-chic watch that one would be hard-pressed to find right now due to the steep demand.
The Nautilus was originally conceived in 1976 by one of the greatest watch designers of all time: Gérald Genta. (Genta also designed the Audemars Piguet Royal Oak and redesigned the IWC Ingenieur.) Inspired by a ship's porthole, Genta endowed the watch with gentle curves and a sharp octagonal bezel. He created a special dial motif featuring horizontal lines recalling a ship's deck.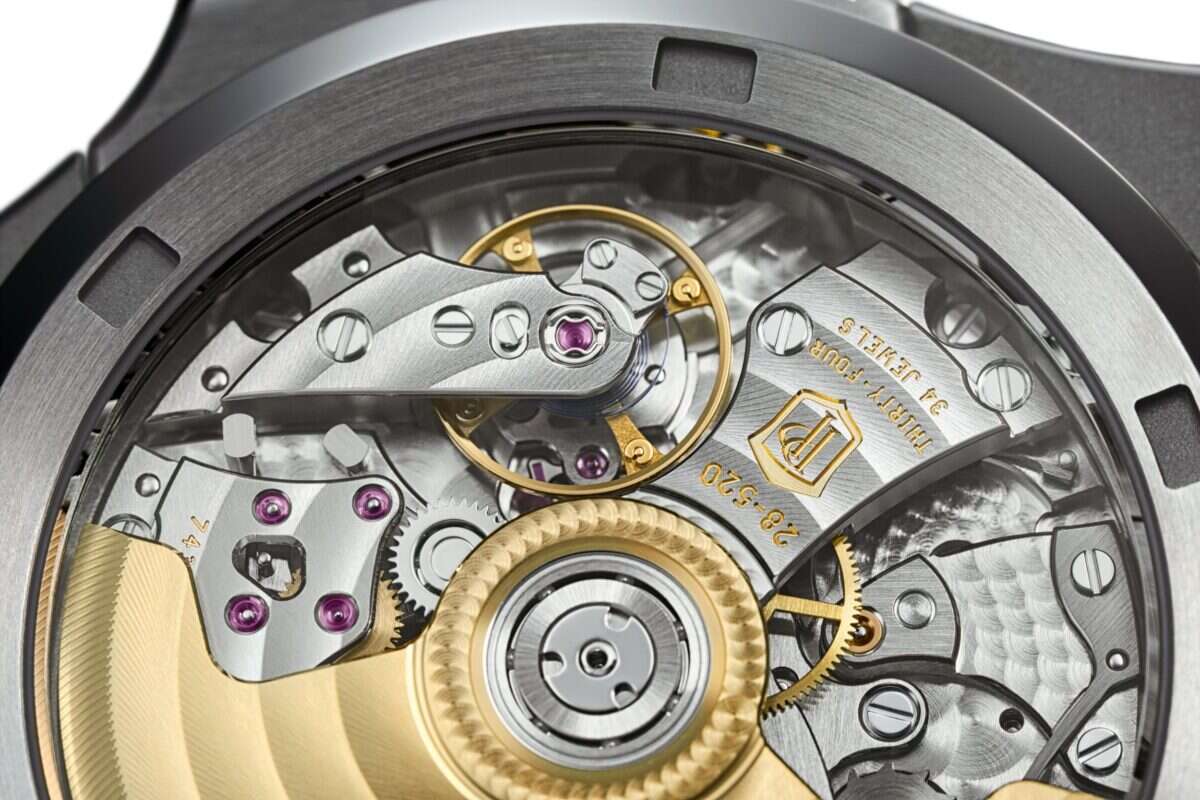 The watch, Ref. 3700, was to be Patek Philippe's first stainless steel sports watch. It was powered by a Jaeger LeCoultre ultra-thin automatic movement and retailed for $3,100. It was a radical departure for Patek Philippe, the majority of whose timepieces were classic in design.
The Nautilus had a bold sporty aesthetic and filled a gap for the brand. Luckily, it wowed the watch-collecting world, and subsequent evolutions have all been right on target, making the watches in this series some of the most sought-after in the world. The integrated bracelet, the octagonal case and bezel — along with the distinctive dial design — never grow old.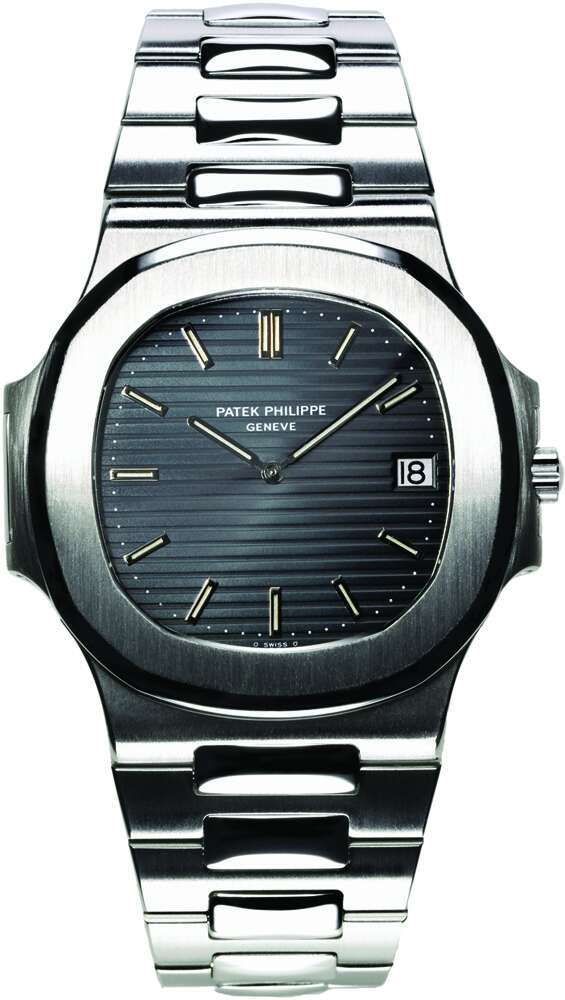 And Patek Philippe infuses the series with new dial colors and different case materials, including 18-karat gold and even two-tone gold versions. The line has evolved from a technical standpoint too, so that models include simple three-hand watches, as well as complications ranging from a date and moonphase model, to an annual calendar with moonphase, a chronograph with date, a perpetual calendar and more.
All of the watches are powered by in-house-made mechanical movements. One of the recent releases, the Patek Philippe Ref. 5990/1A-011, is a Nautilus Travel Time Chronograph watch crafted in stainless steel. It boasts a new blue dial that has an almost blue/gray gradient hue that deepens to black near the outer edges of the dial.
The 40.5mm watch is powered by the brand's self-winding caliber that offers a flyback chronograph, a two-time-zone indication (using a separate hour hand for the second zone), and a date indication at 12 o'clock that is synchronized to home time. The 370-movement components include high-tech proprietary materials like a Gyromax balance and Spiromax balance spring (that reduce friction and wear on the movement) and carry the Patek Philippe Seal.
Audemars Piguet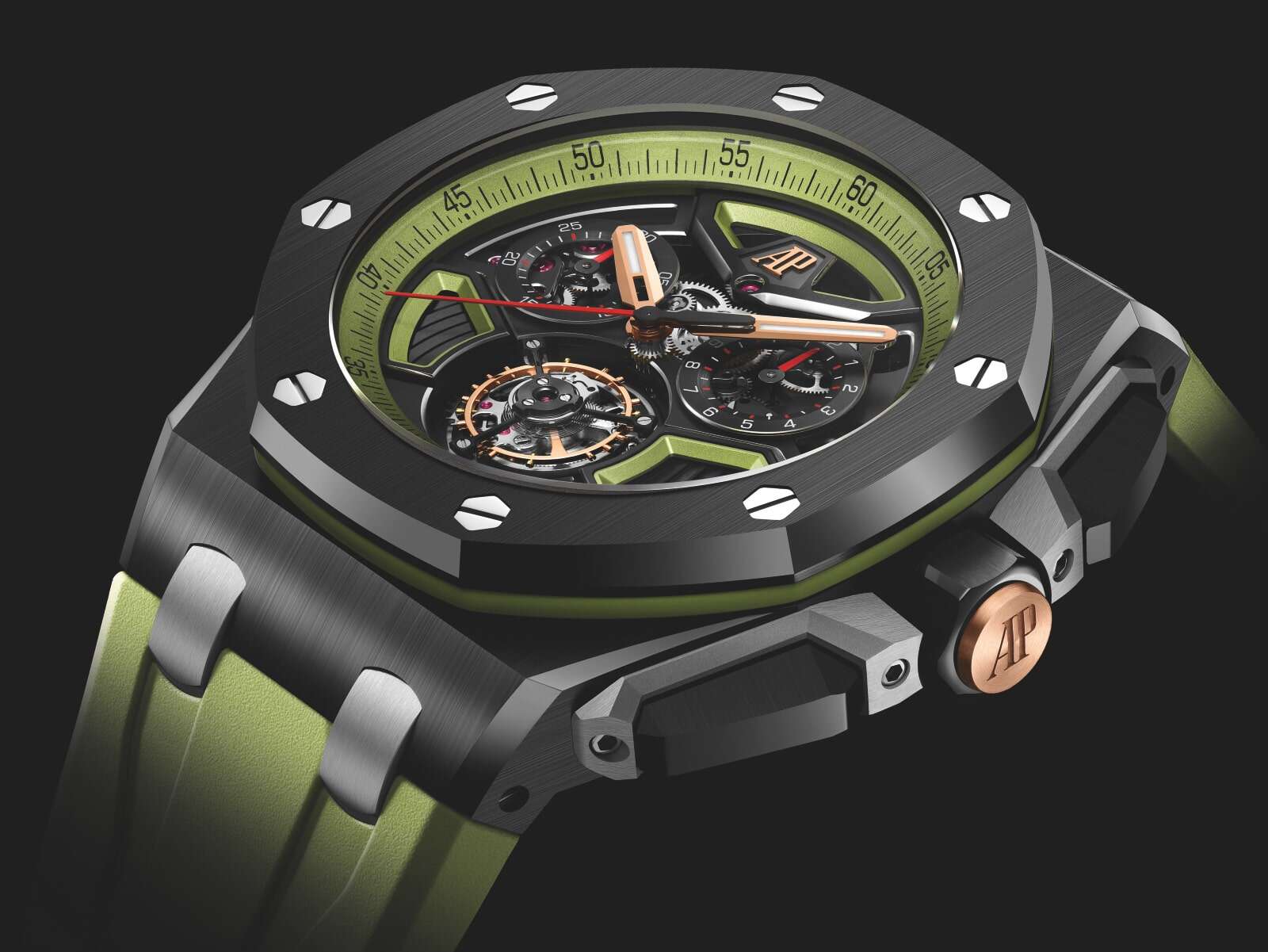 Originally founded in Switzerland's famed Vallée de Joux watchmaking region in 1875, Audemars Piguet is another one of the 'Holy Grail' watch brands for top collectors. Since its inception, this innovative family-owned company has been building masterpieces that are museum-worthy works of art and mechanics.
The brand deftly combines state-of-the-art watchmaking with visionary yet contemporary aesthetics and incomparable quality. Its research and development department is one of the most sophisticated in the watch world, and regularly works with engineers outside of the company for new developments in technology.
Committed to exclusivity, the brand offers timepieces in sporty, classic, elegant, high-jeweled and high-complication realms. Among its most well-known collections: Royal Oak and Royal Oak Offshore.
This year, the sporty Royal Oak Offshore celebrates its 30th anniversary — which means some pretty bold and sophisticated watches are coming our way. No conversation about the Royal Oak Offshore can be had, though, without mentioning its namesake and inspiration, the Royal Oak.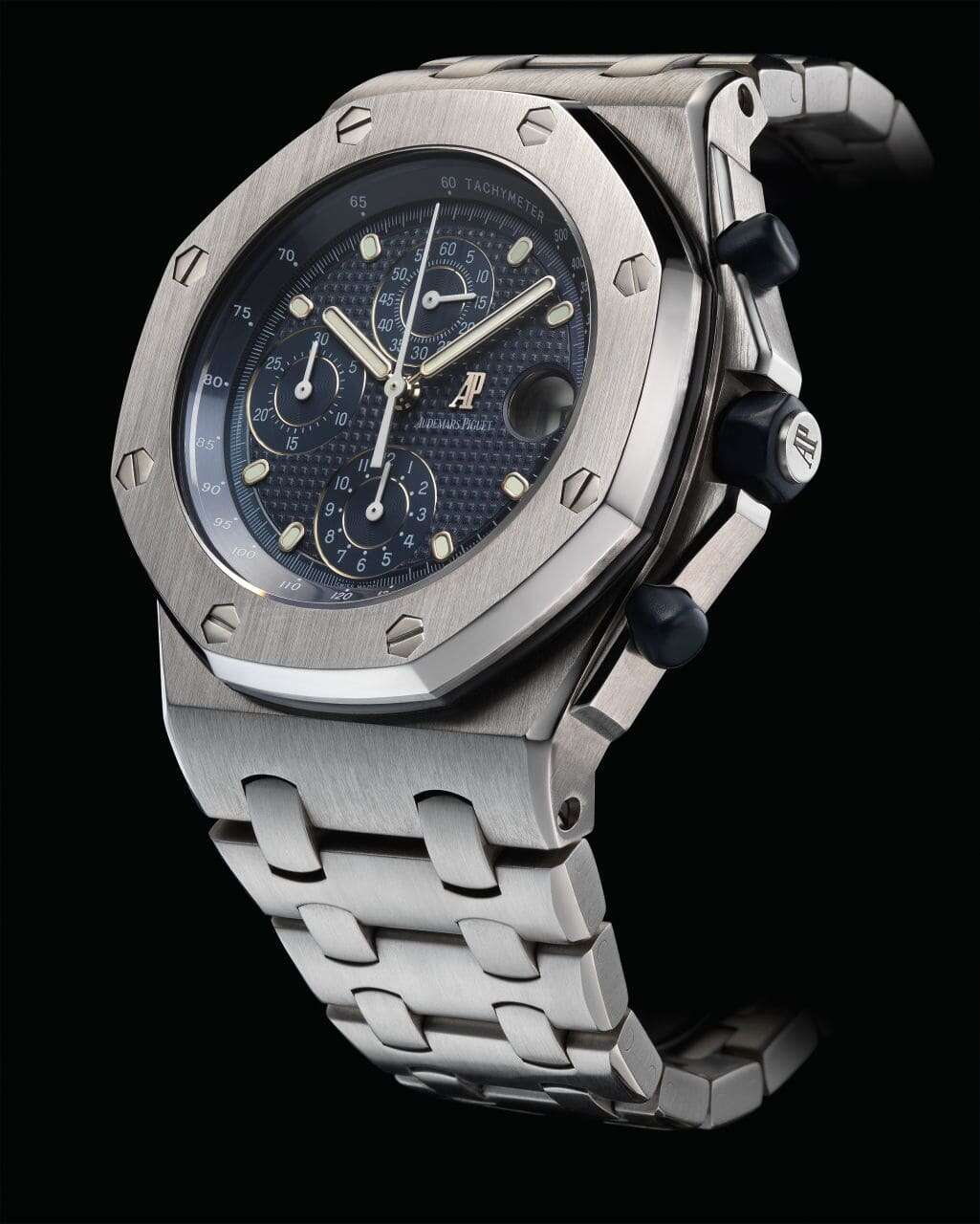 The Royal Oak watch was created by the legendary Genta almost overnight and was introduced in 1972. Its octagonal shape, with eight distinctive screws on the bezel, made the watch unique, and it was a hit among watch enthusiasts. Considered one of the most iconic watches of the late 20th century (and today), it was the impetus for the Royal Oak Offshore.
It was just over two dozen years after the appearance of the Royal Oak that Audemars Piguet released the newest collection. The Royal Oak Offshore made its debut in 1993 and was an immediate sensation. It was a bolder, sportier, more robust watch than its older sibling. The first versions were offered in stainless steel and sold, at the time, for about $16,600.
They were bigger and more rugged looking than the Royal Oak and featured a larger Tapisserie pattern on the dial. They were also thicker thanks to a larger bezel and the rubber gasket that was placed between the bezel and case that added a visual design element.
In fact, that rubber gasket is a distinguishing factor of the Royal Oak Offshore, and over the years it has been created in different materials and colors — sometimes color-coordinated with the dial or strap and other times not. Adding that element, which could be used as a design feature as well, was a stroke of genius, as it makes the watch immediately identifiable from across a crowded room.
This is the watch that Jay-Z collaborated on in 2005, as did Arnold Schwarzenegger in 2011 and LeBron James in 2013. With its powerful looks and imposing style, the Audemars Piguet Royal Oak Offshore has become a true icon — a collector's watch that is continuously in high demand.
In recent years, Audemars Piguet regularly showcases new and innovative materials in this line, such as carbon fiber, ceramic and others, and is not afraid to bedeck the Offshore with diamonds and gemstones. It also houses some of its high complications and functions inside the Offshore cases, including chronographs, tourbillons and more.
In fact, earlier this year, in honor of the 30th anniversary, Audemars Piguet unveiled the complicated Offshore Selfwinding Flying Tourbillon Chronograph, among others. This watch boasts a black and green color combination with green dial flange, anodized movement parts, rubber strap and rubber gasket, and black ceramic case made using a secret recipe of zirconium oxide powder and binding elements.
By bypassing a full dial in favor of smaller subsidiary dials, Audemars Piguet is able to highlight the architecture and micro-mechanics of this complicated 526-part movement.
[See also: Most expensive watches sold at auction]
This article appears in the 05 Jun 2023 issue of the New Statesman, Summer 2023