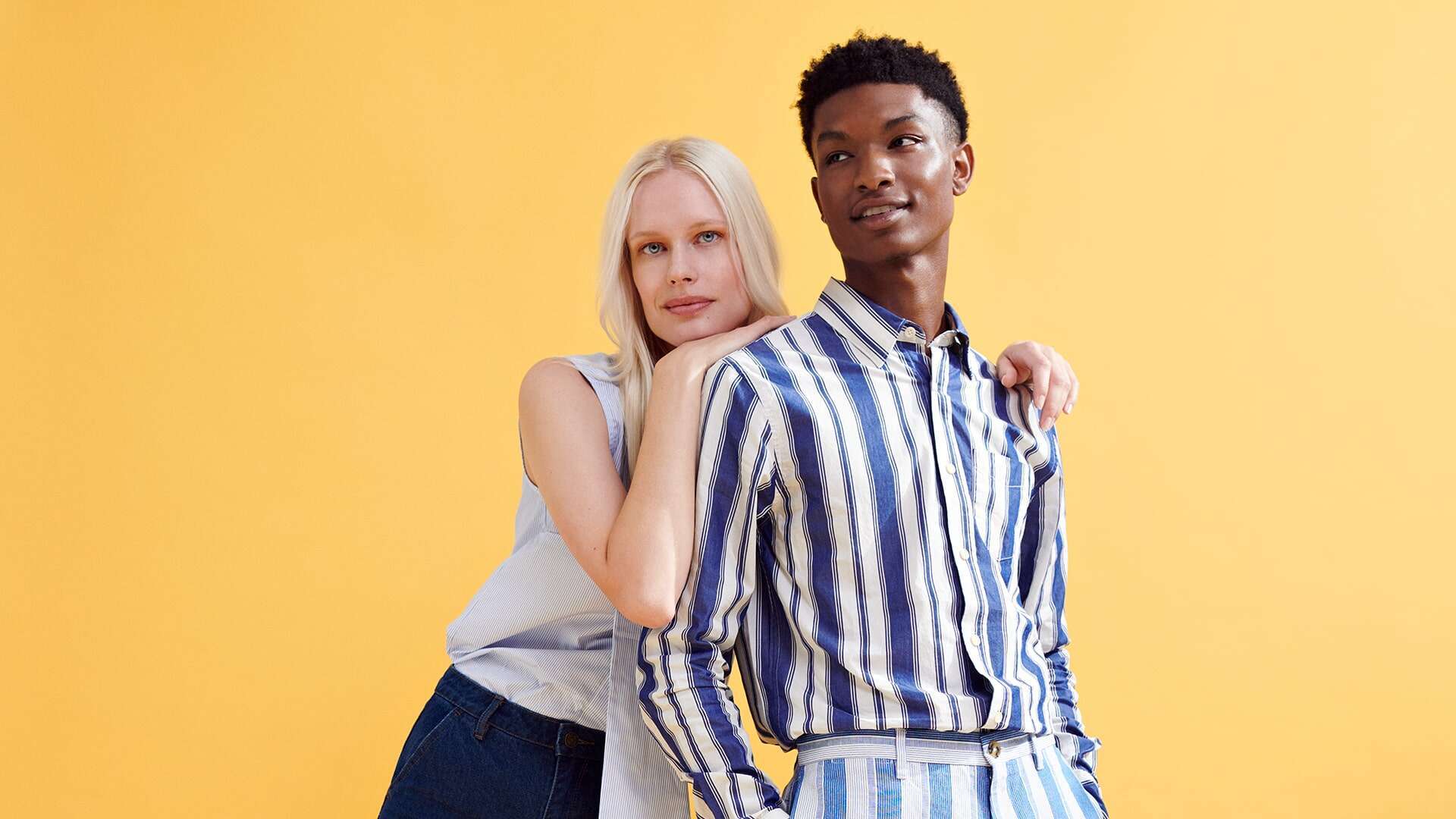 It's no secret that the fashion industry has a lot to answer for when it comes to sustainability, with tales of monumental waste, unethical manufacturing and harmful practices at every turn. And it's not just fast fashion that's in the planet's bad books; designer labels have had their fair share of environmental horror stories linked to unsold stock (including several pretty shocking end-of-season clothes burning scandals). One platform that is on a mission to change this is, however, is Otrium – a digital app that's injecting new life into excess garments.
Initially launched in Amsterdam in 2015 by Max Klijnstra and Milan Daniels, Otrium is a direct response to the fact that around one in ten clothes items are never sold. In a bid to solve this, Otrium offers a virtual space for eagle-eyed shoppers to pick up coveted items long after they're available directly, with labels such as Alexa Chung, Karl Lagerfeld and Victor & Rolf all featured. After six impressive years in Europe, Otrium is now heading stateside with the launch of its US app.
Far from your standard 'end of the line' shopping outlet, Otrium is proving that end of season and luxury are not mutually exclusive. Instead of excess stock being something to turn our noses up at in favor of a new drop, the app is pushing customers to revel in their own sense of style, rather than short-lived trends.
[See also: Elite Traveler Reveals Holiday Gift Guide]
"The concept of things being seasonless, timeless and iconic, by definition is breaking the mold in terms of seasonality," says Zuhairah Washington, who recently joined Otrium as president to lead its expansion into the US market. "We all love something new and fresh, but we want to allow consumers to be in the driving seat when it comes to picking an item they connect with."
In this respect, shopping on Otrium is more akin to hunting for rare vintage finds that will find a forever home in your wardrobe, rather than a bang-on-trend piece that will be disregarded next season.
What makes Otrium different from other excess stock or even vintage marketplaces, however, are a few considered tweaks. "When you think about an outlet, it's often [considered] to be lowbrow and stressful and you have to dig through racks and racks of things. We want to keep the magic feeling of finding a really special piece without the stress," Washington tells Elite Traveler.
[See also: The Most Coveted Luxury Sustainable Fashion Labels]
For example, brands set their own prices and choose their own items, allowing them to be as discrete or as exposed as they like with their end-of-season stock, in a way that isn't otherwise on offer. Otrium also proudly labels itself as a 'gated community', in which each customer must be a member in order to gain entry.
"[Designers] don't want just a flat page where all their stock is there with [price] slashers. They want discretion. And we also want to have the ability to create a more personalized experience for our members," adds Washington. Otrium also reports directly back to the labels it stocks, allowing buyers and designers to make more informed decisions based on what excess stock is particularly in demand.
And what's more, the app will only get better the more you use it. As well as asking each member a series of opening questions (what are your favorite brands? What items are you looking for? etc.), Otrium uses smart data technology to remember the brands and pieces you love to seamlessly curate your dashboard for a more personalized shopping experience.
[
See also: Aequem: The Platform Making Sustainable Shopping Simple]
It's just like developing a relationship with your favorite designer sales associate who can recommend items based on your tastes, but at the push of a button.
To further enforce its campaign for shopping for good, Otrium has also partnered with leading fashion sustainability source, Good On You to give its customers greater transparency on the brand they're supporting. Via in-app ratings, shoppers can now check the ethical and environmental scores of each brand, generated via Good On You's rigorous checks.
It should of course be said that while Otrium is undeniably contributing to more meaningful shopping and helping to ensure all clothes actually get worn, much, much more needs to be done at the source to remedy fashion's environmental footprint. But, we're optimistic that with platforms like Otrium going from strength to strength, both designers and consumers alike are on the way to becoming the change the planet needs to see.