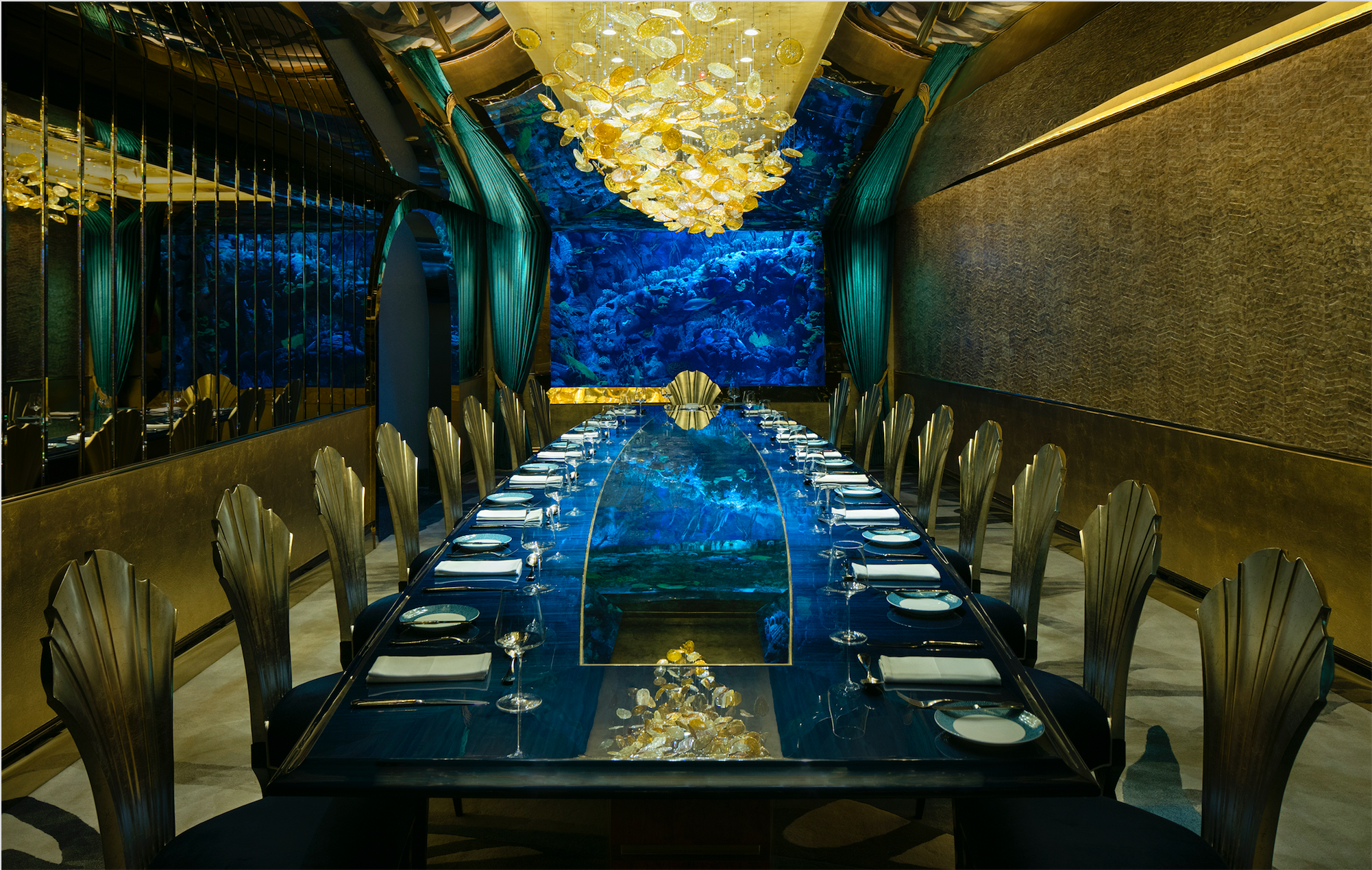 Needing little introduction, the Burj Al Arab is known the world over for its inconceivably grand design and top-notch amenities. An absolute riot of color, pattern and overt lavishness, the hotel's bold decor is not for minimalists. Often voted as the most luxurious hotel in the world (and a regular in Elite Traveler's Top Hotels and Top Suites lists), it has a helipad, Rolls-Royce transfers, private beach, five swimming pools, nine restaurants and bars, and over 200 gorgeous duplex suites. There's also the highest staff-to-suite ratio in the world (8:1), so your every need is more than taken care of.
Top suite: Royal Two-bedroom Suite from $9,000 per night
Deep-sea dine: Feast on hand-dived scallops, fisherman's stew or Scottish langoustines as you watch marine life swim by in the floor-to-ceiling aquarium at the acclaimed restaurant, Nathan Outlaw at Al Mahara.
Contact: Anthony Costa, regional vice president Jumeirah Group and general manager of Burj Al Arab, baainfo@jumeirah.com, +971 430 177 77, burjalarab.com